Skip to main content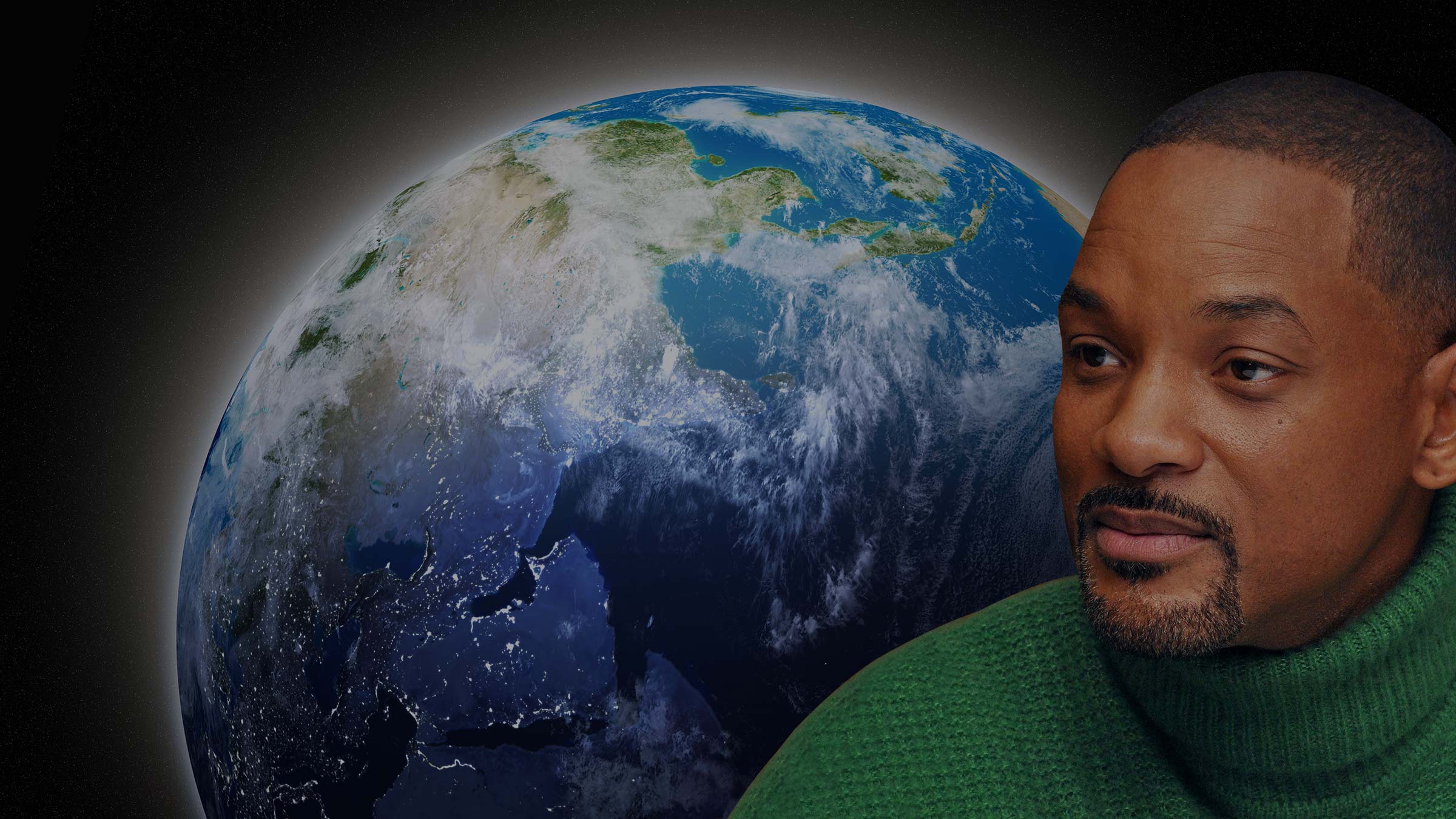 Do you like space? Do you like Black Swan? Do you like Will Smith? You've come to the right place
One Strange Rock, Tuesdays from 27 March, 8pm, National Geographic/HD (CH 266/268)
This spectacular new series takes viewers on an unforgettable journey of exploration across the most amazing of planets – Earth. Host Will Smith questions why life as we know it exists only on Earth and explores the twists of cosmic fate that have secured our survival. Beautifully shot and packed full of philosophical wisdom and scientific insights, One Strange Rock will feed your brain, heart and soul.

Here are five reasons this stunning new nature series is definitely one to watch….
1. This amazing trailer

2. It's produced by acclaimed filmmaker Darren Aronofsky
Yes, the very same Darren Aronofsky who brought us Requiem For A Dream, The Wrestler, The Fountain, Black Swan and mother! So expect sexy cinematic quality, tailored to the small screen.

3. We see it through the eyes of actual astronauts
These people know their stuff. They've eaten the freeze-dried ice cream, worn the space nappies and strapped the sleeping bags to the ceiling. Eight astronauts who spent time on the International Space Station reveal all, including Chris Hadfield, the first Canadian astronaut on the International Space Station (and accomplished space guitar player) and Mae Jemison, the first African-American woman to go into space.

Italian astronaut Paolo Nespoli even filmed some of the series himself while with the European Space Agency, providing a unique perspective. Aronofsky taught Nespoli how to use a RED HD camera, allowing him to shoot incredible footage on board the International Space Station.

4. It's epic in every sense
The series was a year in the making, involved 139 shoots and went to every corner of the Earth, across 45 countries in six continents. National Geographic cameras were the first ever to be allowed to film the Magha Puja festivities at Thailand's Wat Phra Dhammakaya Temple. So, yes, it's safe to say this genre-redefining series is kind of a big deal!

5. Did we mention Will Smith hosts?
In between chilling out, maxing, relaxing all cool and shooting some B-ball outside of the school, plus starring in huge blockbusters like Suicide Squad and Men In Black, Smith has taken on hosting duties for this must-see ten-part series.

Channels, content and features available depend on your chosen package.
TV channels: Channel line-ups are subject to change and regional variations. TV packs currently exclude some teletext services.
Image credits: One Strange Rock © National Geographic