Skip to main content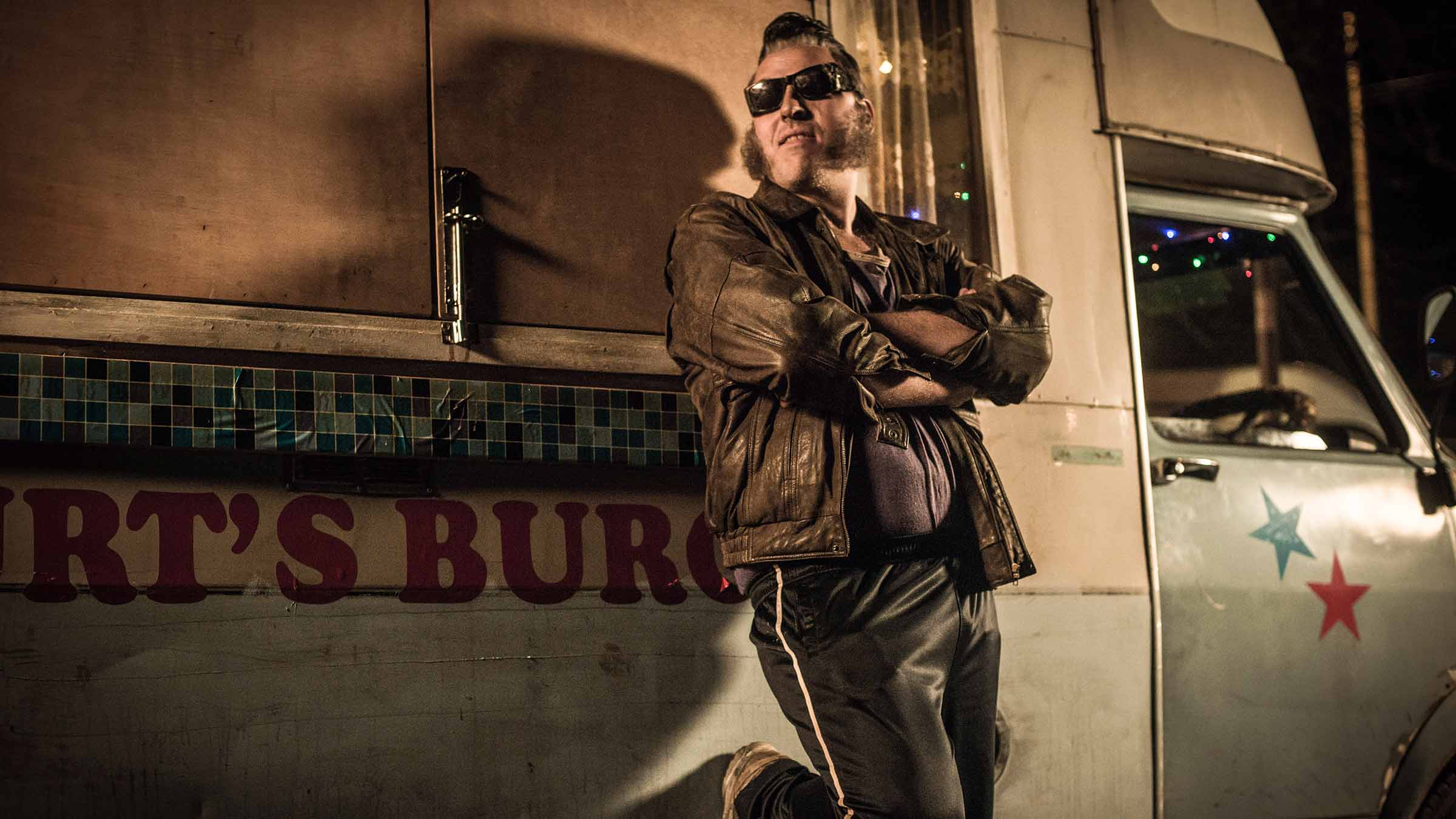 Forget turkey, this year Sky One's festive feast is all about rats. But don't panic – it's nothing like I'm A Celeb...
Ratburger, Christmas Eve, 6pm, Sky One/HD (CH 110/109). Also available for 30 days in Catch Up > Channels > Sky One
You don't have to eat any, study their nocturnal habits or watch a scientist dissect their inner workings. All you need to do is sit back, relax and laugh heartily at the channel's hotly anticipated adaptation of David Walliams' children's book Ratburger.
"I am thrilled that my book is coming to Sky," says Walliams. "And especially thrilled that I am playing the villain Burt."
That's right, people. As well as writing the original novel and helping to adapt the story for TV, Walliams will also be appearing on screen as a shifty burger van owner. Exciting? You bet it is. And here are five more reasons to tuck in to Sky One's juicy Ratburger.
1. It's definitely not your typical Christmas story
Have you got kids aged between seven and ten? If you do, then you'll probably be well aware of the magnificence of Ratburger – but if you don't, then allow us to fill you in. The plot centres on Zoe (newcomer Talia Barnett), a young girl who is being raised by a dad who is never around and a stepmum who despises her. Add in being bullied at school and it's fair to say Zoe's life is pretty bleak… until she befriends a baby rat, who just happens to be an amazing dancer. Can Zoe's fleet-footed new pal help her gain popularity by winning the school talent show, or will dodgy fast food salesman Burt turn him into a bunch of burgers?
2. It has Sheridan Smith as you've never seen her before
Yes, THAT Sheridan Smith. The BAFTA Award-winning actor and all-round entertainment superstar steps away from ruling ITV to take on the role of Zoe's wicked stepmum, Sheila. A woman who is so evil that she's willing to help a nasty burger man mince her daughter's best friend, and so lazy that she makes her stepdaughter pick her nose for her. Ewwwww.
3. The rest of the cast is pretty awesome, too
Along with stellar performances from Walliams and Smith, Ratburger also features fantastic turns from Waterloo Road's Mark Benton, The Young Ones' Nigel Planer and Law & Order: UK's Ben Bailey Smith. Benton plays Zoe's barely-around father, Planer is her headmaster and Smith is a celebrity chef.
4. The costumes are epic
We're not sure how long it took the make-up department to transform Walliams and Smith into their characters, but it was certainly worth it. As you can see from the picture above, the Britain's Got Talent judge is practically unrecognisable as sunglass-wearing, sideburn-heavy villain Burt; while the Cilla star is a world (and several stone) away from her usual showbiz glamour.
5. Sky One has impressive festive form
Let's be honest. A book about a bullied child attempting to stop her stepmum and a shady burger man cooking her pet rat doesn't instantly scream "feel-good family television". But here's the thing: two years ago, Sky One turned a classic book about a monster who scares people into the brilliant and touching Fungus The Bogeyman miniseries. And, in 2016, the channel transformed a fantasy novel about an orphan slaying dragons into the funny, exciting and magical The Last Dragonslayer. Conclusion? Don't judge this book by its cover. Tune in and trust Sky One to do the festive telly business.
Want more festive films, TV and sport? Check out our Christmas homepage!
HD: HD TV required to view HD channels. Number of inclusive HD channels depends on package.
On Demand included with TV M+ and above. Content available to view depends on TV package. Time limits apply for viewing chargeable On Demand content – see virgimedia.com. Once purchased, all chargeable On Demand content must be viewed within 48 hours. Premium channels and upgrades must be kept for at least 30 days.