Skip to main content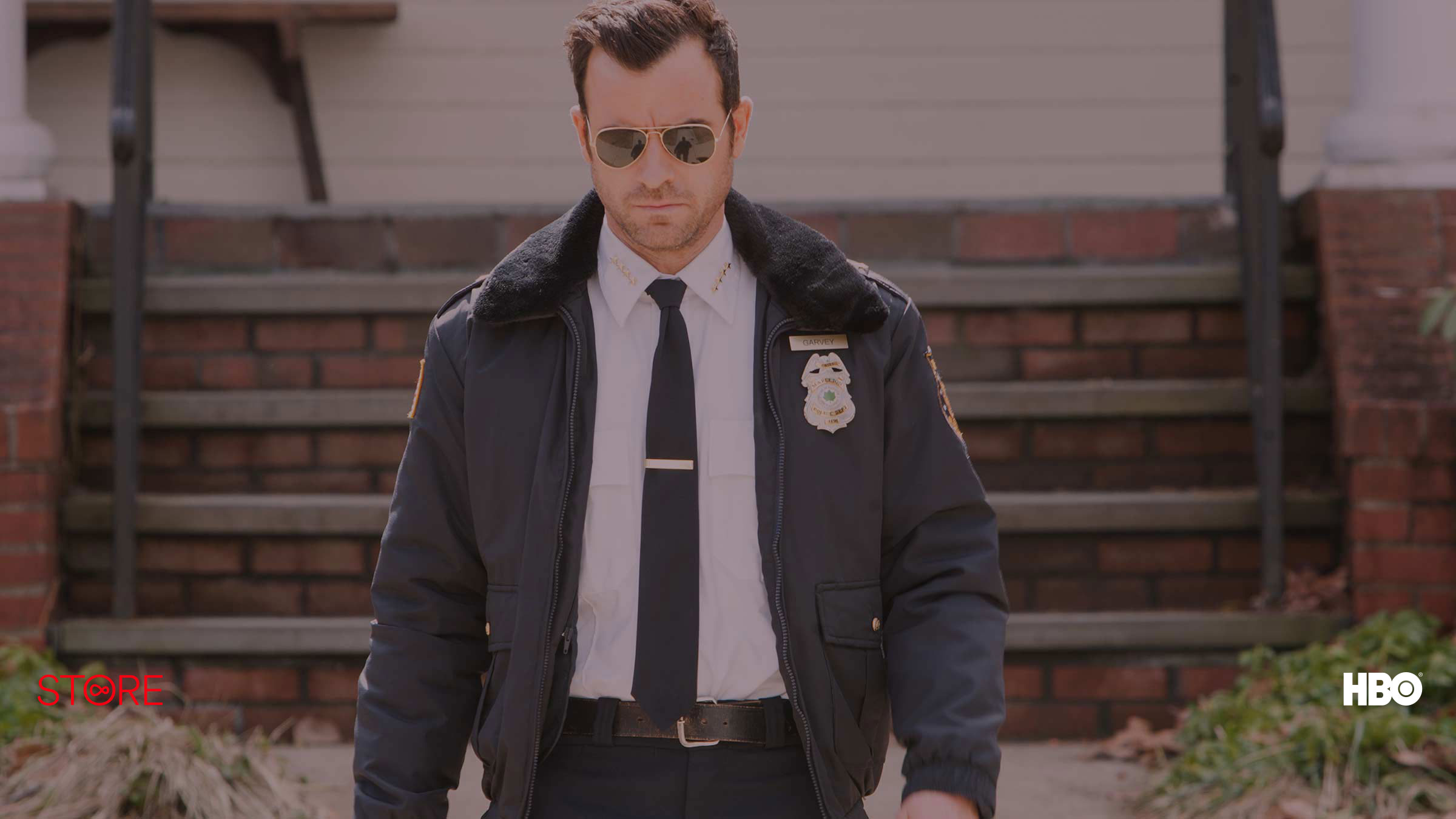 The Leftovers is one of the most critically acclaimed shows of recent years. If you missed this masterpiece, then you're in for quite a trip
Buy The Leftovers seasons 1-3 in the Virgin Media Store
Right at the heart of this HBO drama is a dark mystery – what caused the Sudden Departure, which saw two per cent of the world's population vanish into thin air? Rather than focusing on the why, this series – set three years after the disappearance – hones in on the consequences of such a devastating event for those left behind. The Leftovers – from the minds of Tom Perrotta and Damon Lindelof (Lost) – shuns everything you'd expect from a show with this kind of plot set-up, and instead is a thoughtful and gripping drama that, once seen, refuses to leave your mind.
Sounds good, doesn't it? Well, all three seasons are now available to buy on the Virgin Media Store. And if you want to know a bit more about it, below are seven very good reasons why it should be your next TV obsession.
1. The cast is incredible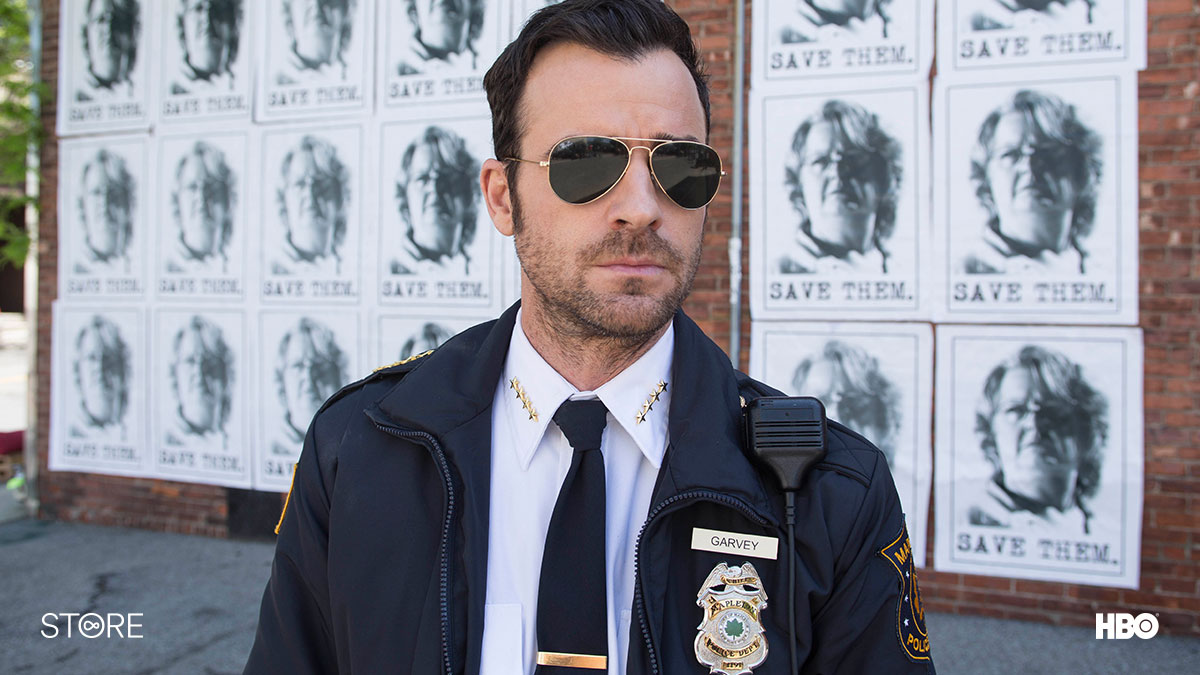 The cast is spearheaded by Justin Theroux (The Girl On The Train), who gives a phenomenal turn as Kevin Garvey, the likeable police chief at the centre of the show. He's lent impressive support by Carrie Coon (Fargo), Christopher Eccleston (Doctor Who), Liv Tyler (The Lord Of The Rings) and Emmy Award-winning star Ann Dowd (The Handmaid's Tale). Dowd plays the leader of a silent cult whose members dress in white and communicate only through writing. Outstanding performances all round.
2. No episode is wasted
In a time when the number of new TV shows is increasingly overwhelming, it's gratifying to know that The Leftovers doesn't just make the most of its 28 episodes, but every scene and line of dialogue, too. Each moment gives the sense that it's been carefully placed there with a clear intention – it's hard to recall a series that refuses to waste a single episode quite as boldly.
3. The opening credits
Throughout its three seasons, The Leftovers switches up its opening credits sequence in fresh ways designed to continually surprise you. We won't give away just how, but rest assured it will enhance your excitement for each new episode and provide you with yet another reason to stay up and binge.
4. It has one of the best TV soundtracks in recent memory
If music isn't something that stands out to you while watching a television show, that's set to change with The Leftovers. Composed by Max Richter, the score is the perfect accompaniment to the most moving, powerful and breathtaking sequences. Bring the tissues.
5. It was the most critically acclaimed show of 2017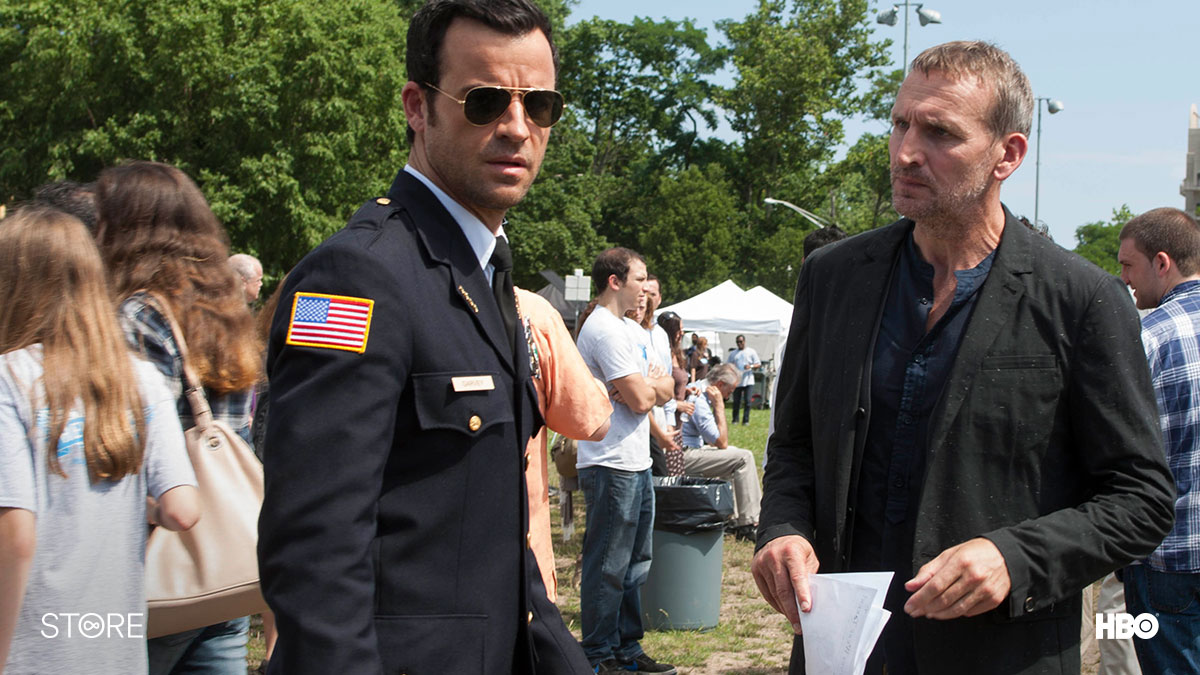 The Leftovers can officially be mentioned in the same breath as modern classics The Sopranos, Breaking Bad and Mad Men after enduring as one of the best-reviewed shows in TV history. Don't believe us? Look no further than Metacritic, a website compiling TV show reviews, which ranked The Leftovers as the number one best-reviewed series of last year.
6. It's a completed series
It can be frustrating starting a new TV show in the knowledge that you may invest time without getting a conclusion. No such fear with The Leftovers, a series so beloved by its fans that HBO ensured it was given a third and final season that wrapped everything up – after a number of dedicated fans protested outside its New York offices demanding its return.
7. It's like a grown-up version of Lost
Don't be thrown off if you're not a fan of Lindelof's previous series, Lost – the co-creator has graduated from the cliffhanger thrills of his seminal series to a serious drama unafraid to ask the big questions (if not answer them). So scarred was he by the response to Lost's controversial final-ever episode that from the very beginning he warned viewers of The Leftovers that the show is not about answers – so don't go in expecting any.


Not heard about the Virgin Media Store?
It's the place where you can buy hundreds of ace films and TV Box Sets. Want to know more about how to order these top movies and series? Then read our full story here.
How to use it
First, set up your account quickly and easily at virginmediastore.com. Once that's done, if you have a Virgin TV V6 box powered by TiVo® you can buy and watch hundreds of films and TV Box Sets via the Virgin Media Store app on your box. Alternatively, if you're not a V6 customer you can buy and watch via the Virgin Media Store website and do everything through that. Simple!
Image credits: The Leftovers © 2014 Home Box Office, Inc. All rights reserved.
Virgin Media Store: Separate terms and conditions apply to the Virgin Media Store service. DVD included for movie purchases only. Purchases must be made on the website or set top box. Compatible device & browser required. Virgin TV V6 box required to buy and watch via set top box – Store is not available on older boxes. Max 5 registered devices. Max 2 devices can stream content simultaneously. Stream and download in UK only.