Skip to main content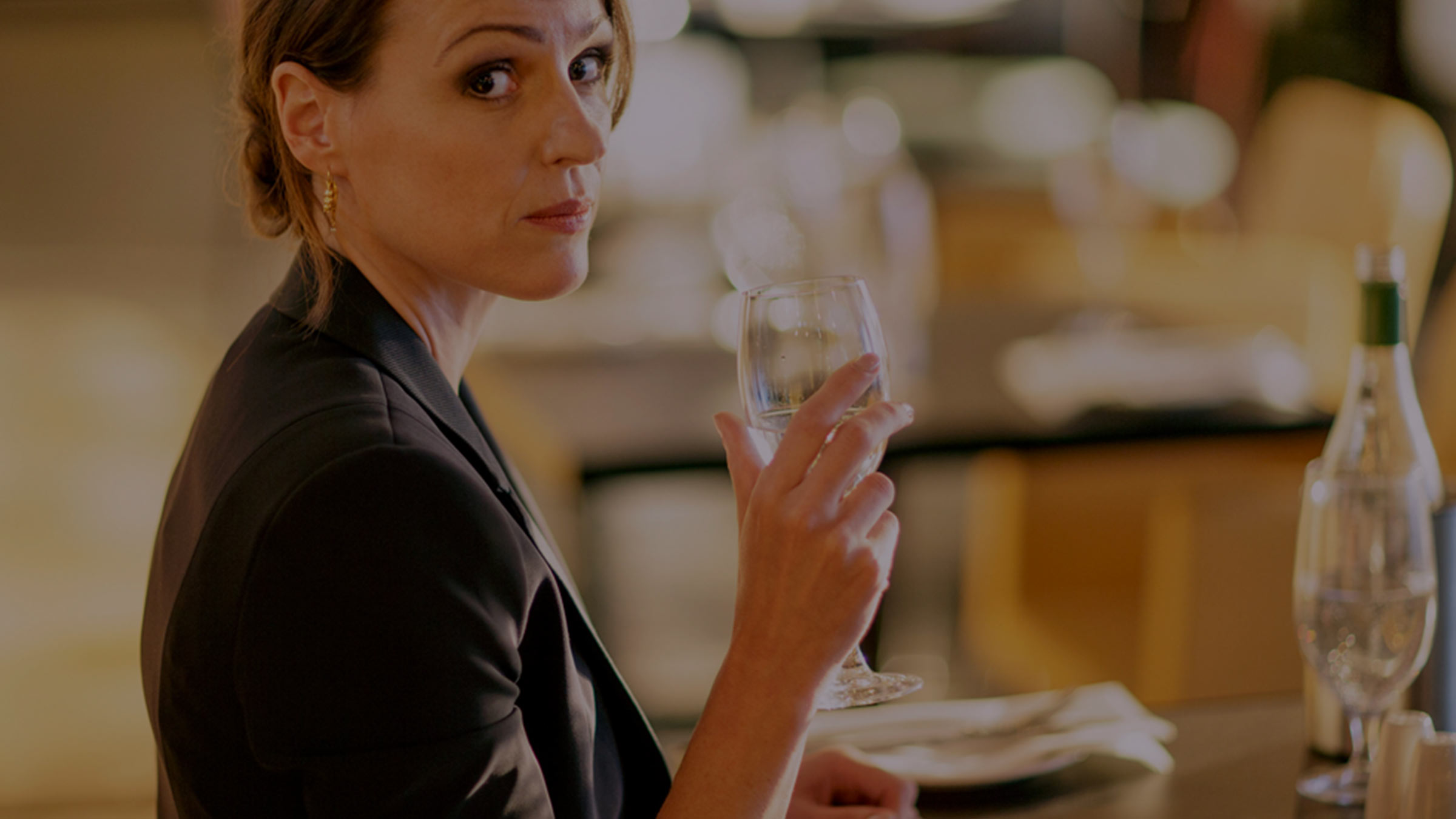 We all know the premise. Dr Gemma Foster discovers her husband is having an affair and sets out to get her revenge. So what can we expect in series 2?
Doctor Foster series 2. Find series 1 on Netflix now
It was a monster hit for BBC One in 2015, with over ten million viewers watching the finale. Star Suranne Jones (Coronation Street) delivered a masterclass in playing a woman on the edge in this gripping drama – and deservedly won a BAFTA for her performance, describing it as "a gift of a part".

Now series 2 – once again written by the show's creator Mike Bartlett – is here, and if you haven't seen series 1, what are you waiting for? It's on Netflix all ready to suck you in with its enthralling depiction of marital infidelity, middle-class turmoil and dramatic tension – so real that you'll end up watching it through your fingers.

You'll soon see why Doctor Foster became appointment viewing. (Get it? Appointment? Because she's a… oh, never mind.)

For those who've seen the first series, check out the trailer for series 2 below...

So, let's talk about the five things we want to see happen in series 2. And if any newbies are still reading this, there are spoilers ahead...


1. We want more ambiguity
One of the joys of series 1 was the "Is he? Isn't he?" element. Was Gemma's handsome property developer husband Simon (Bertie Carvel, Jonathan Strange And Mr Norrell) having an affair, or was she just paranoid? Could he really have betrayed her with his PA? And could Gemma trust the reassurances of her friend and colleague Ros? It's the kind of uncertainty that keeps you on the edge of your seat.


2. We want murkier ethics
Giving a patient sleeping pills in exchange for monitoring Simon's movements. Threatening a patient in their own home. Breaking doctor-patient confidentiality. Gemma isn't going to win GP Of The Year any time soon – but she's just so good at being bad that it's exhilarating to watch. If she can go even more off-piste this time, it should be another enjoyably bumpy ride.

3. We want more divided loyalties
With everything now out in the open, can life in the comfortable town of Parminster ever be the same again? Can Gemma forgive the friends and neighbours who let her down in various ways? And let's not forget that she also manipulated several of them to achieve her goals. We know that Gemma is an expert at playing the long game, and she gave many of those closest to her just enough rope to hang themselves.
So which residents have stuck by her ex-husband, who grew up in the town, and who's sided with Gemma? If they know what's good for them, they need to be Team Gemma, but we hope it's just as messy as before.
We'd also like to put in a request for another "Dinner Party From Hell" scene, please.


4. We want more frenemies
Keep your friends close and your enemies closer… It's a bit of a stretch, but we'd love to see Gemma team up with Kate Parks, aka The Other Woman. They say that "when a man marries his mistress, it creates a vacancy" – so what if love rat Simon also now cheats on his younger lover?
If he did, it would be delicious to see a wary alliance forming between Gemma and Kate, played by the brilliant Jodie Comer (Thirteen).


5. We want Gemma to be queen of the dating scene

From an imploding marriage to a difficult divorce, Doctor Foster explores modern relationship issues with relish – and after the split, seeing Gemma dip her toe in the dating pool after years out of the game would be fascinating. If you saw Suranne Jones as Detective Rachel Bailey in Scott & Bailey, you know she can do blunt world-weariness with style. Prospective beaus wouldn't stand a chance.

Doctor Foster series 2. Find series 1 on Netflix now
Channels, content and features available depend on your chosen package. TV channels: Channel line-ups are subject to change and regional variations. TV packs currently exclude some teletext services.
TiVo, WishList and the Thumbs Up and the Thumbs Down logo are trademarks or registered trademarks of TiVo Inc. and its subsidiaries worldwide. Content available depends on TV package.
TiVo features: Record three shows and watch a fourth you recorded earlier.
Sky entertainment Catch Up TV content is available for up to 30 days after broadcast.
HD: HD TV required to view HD channels. Number of inclusive HD channels depends on package.
On Demand included with TV M+ and above. Content available to view depends on TV package. Time limits apply for viewing chargeable On Demand content – see virgimedia.com. Once purchased, all chargeable On Demand content must be viewed within 48 hours. Premium channels and upgrades must be kept for at least 30 day
Image Credits: Doctor Foser © BBC/Drama Republic/Laurence Cendrowicz – Photographer: Laurence Cendrowicz