Skip to main content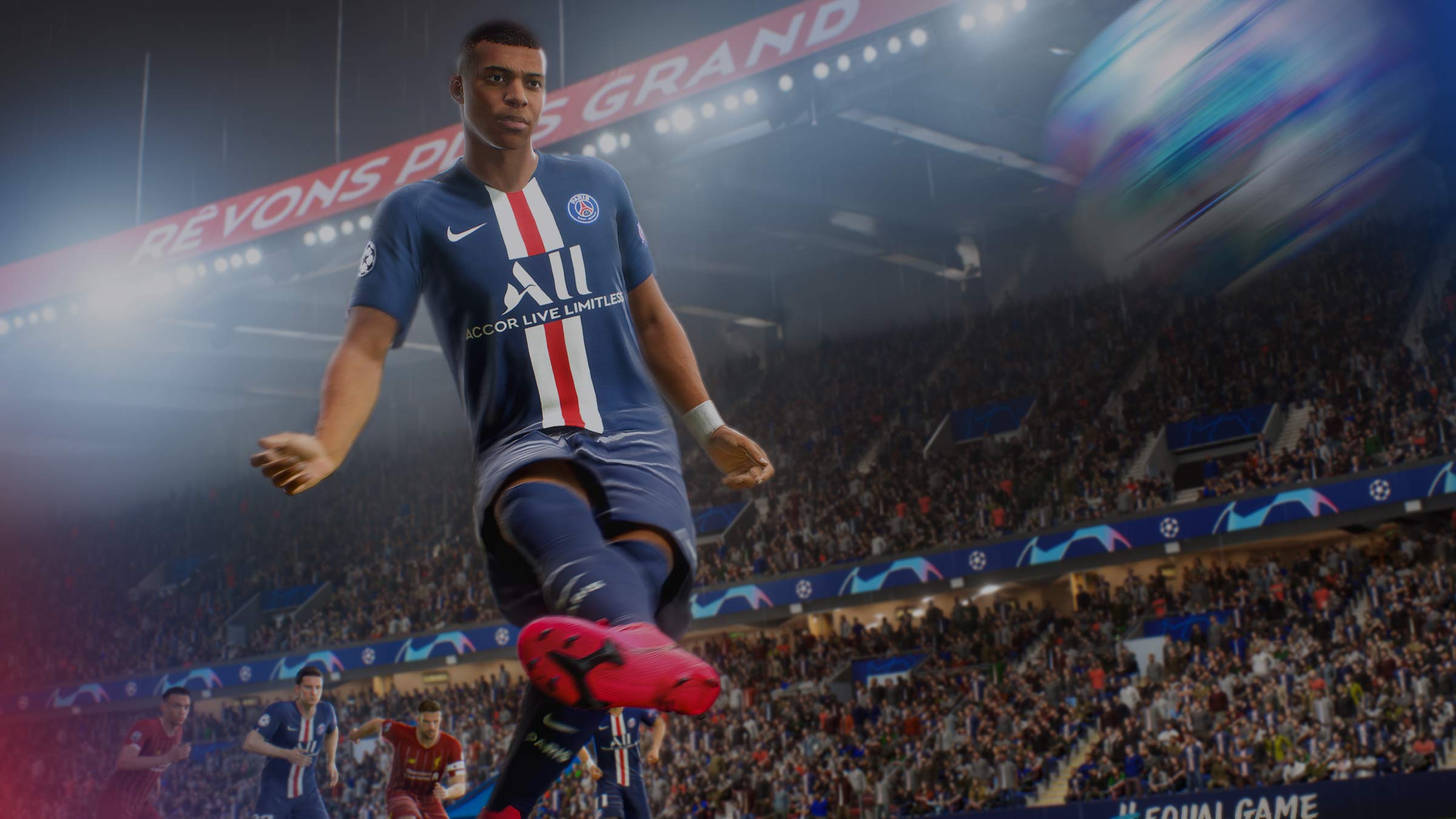 As EA's latest blockbuster footy offering arrives on systems worldwide, we take a deep dive into all the new features before you kick things off...
By Virgin TV Edit
Casual observers may question why fans flock to buy the new FIFA title each year. But if, like us, you've invested countless hours taking Salford to European glory or become the attacking diva of your Pro Clubs team (ahem: Bryan Munich's greatest ever winger, just saying), you'll know FIFA 21 will be packed with enough new updates to make it well worth a look.
There's a fair bit to get through this year, too. So, without further ado, feast your eyes on the new features, game modes, stadia and icons that await with this year's FIFA…
What's new with… Career Mode?
Career Mode has been given a subtle and overdue overhaul. Though the core structure remains the same, players can drop in and out of the now-Football Manager-esque simulated games at a button tap. Training, too, has been refined, with weekly schedules and new modules allowing players to be trained for different positions.
More detailed stats, improved AI and a wider, more realistic youth academy system and transfer options (loan-to-buy options, anyone?) all make this one of the best, most thorough Career Modes for some time.
What's new with… VOLTA Football?
Fans of the old-school FIFA Street titles took to FIFA 20's VOLTA football mode like skilful, Cruyff-turning ducks to water last year. Luckily for them, VOLTA features a new story mode, an online mode, new locations (Milan, Dubai, Sydney, Paris and Sao Paulo) and a cheeky, sleek-looking VOLTA Stadium, ensuring VOLTA Football still provides a welcome change of pace to Career Mode and Ultimate Team. Speaking of which…
What's new with… Ultimate Team?
New Icons
To the joy of all FUT aficionados, new additions to the increasing roster of "Icons" have been made. See the full list (and their ratings) below:
Eric Cantona (93)
Petr Čech (91)
Ashley Cole (89)
Samuel Eto'o (92)
Philip Lahm (91)
Ferenc Puskás (94)
Bastian Schweinsteiger (91)
Davor Šukar (90)
Fernando Torres (91)
Nemanja Vidić (90)
Xavi (93)
New FUT Stadium
The new FUT stadium harks back to a long-forgotten feature from FIFA 10, with the customisable stands allowing you to add new tiers (increasing capacity) as your custom team grows. At last, "Barocca Juniors'" once-quaint little town ground can transform into a Nou Camp-esque cauldron
You can also customise seat colours, your club's anthem, and even the way your fans celebrate your goals. Do you fancy a British-style "Yesssss!", or a more Latin-style "GOOOOOOOOOOOOLLLLLLLL!"? Either way, it'll be atmospheric.
Faster gameplay
Streamlined menus, the removal of fitness cards (meaning your players' fitness, mercifully, refills after each game… bliss), and fewer stoppages in the games themselves make this the fastest FUT experience yet, in our opinion. Rapid.
What new stadia are in FIFA 21?
FIFA's ever-increasing roster of real-life stadia sees five (well, six, but we'll get to that in a second) new additions in FIFA 21. See the full list below:
Portland Timbers' Providence Park (MLS)
FC Union Berlin's Alte Försterei (Bundesliga)
SC Paderborn 07's Benteler-Arena (2. Bundesliga)
Granada CF's Estádio Nuevo Los Cármenes (La Liga)
RCD Mallorca's Visit Mallorca Estadi (Segunda División)
Leeds United's Elland Road (Premier League)
Due to the delay of the 2019-20 football season, the FIFA team were unable to get Elland Road into the game in time for today's release. As such, the ground will be made available after launch in a downloadable update.
What platforms is FIFA 21 available on?
FIFA 21 is available to play on PC, PlayStation 4, Xbox One, Nintendo Switch and Google Stadia from Friday 9 October. It will also be available to play on PlayStation 5 and Xbox One Series X/S when both consoles are released in November.