Skip to main content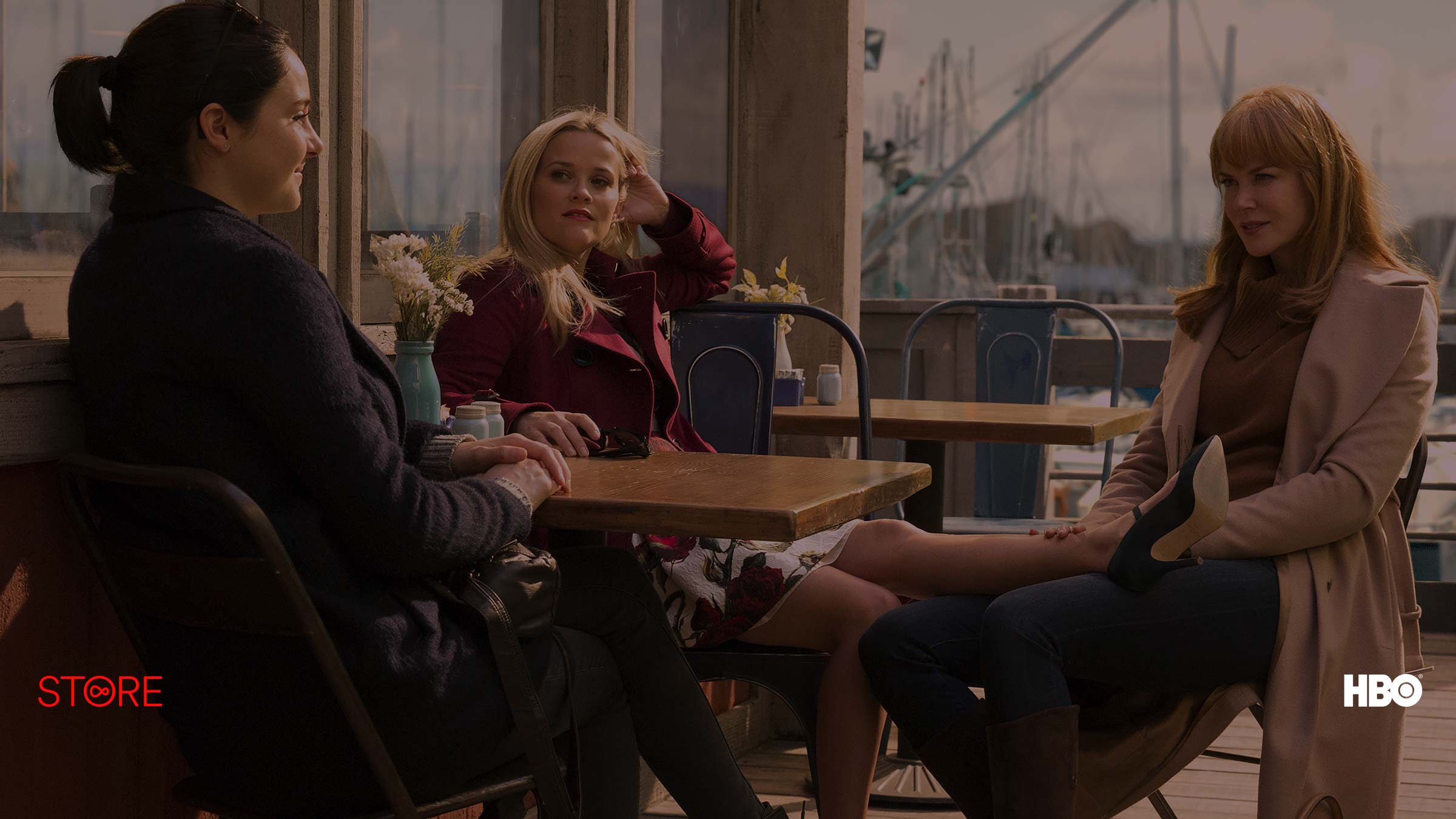 Start your 2018 in style with these incredible, award-winning shows, available to buy in the Virgin Media Store
Virgin Media Store round-up
Are you the sort of person who just has to keep up with all the best dramas? Or do you just love a good storyline that has you rapt long after you've turned off the light for bed? Then walk this way, because there's a host of compelling, nail-biting, awe-inspiring telly to buy in the Virgin Media Store right now.
Not heard about the Virgin Media Store? It's the place where you can buy hundreds of ace films and TV Box Sets. Want to know more about how to order these top movies and series? Then read our full story here.
But where to start when it comes to choosing shows? If variety is the spice of life, then the Virgin Media Store is positively sizzling. So we thought we'd lend you a helping hand. From the most popular series around, to those that might have slipped under your radar, here are our picks of what we think you should check out right away…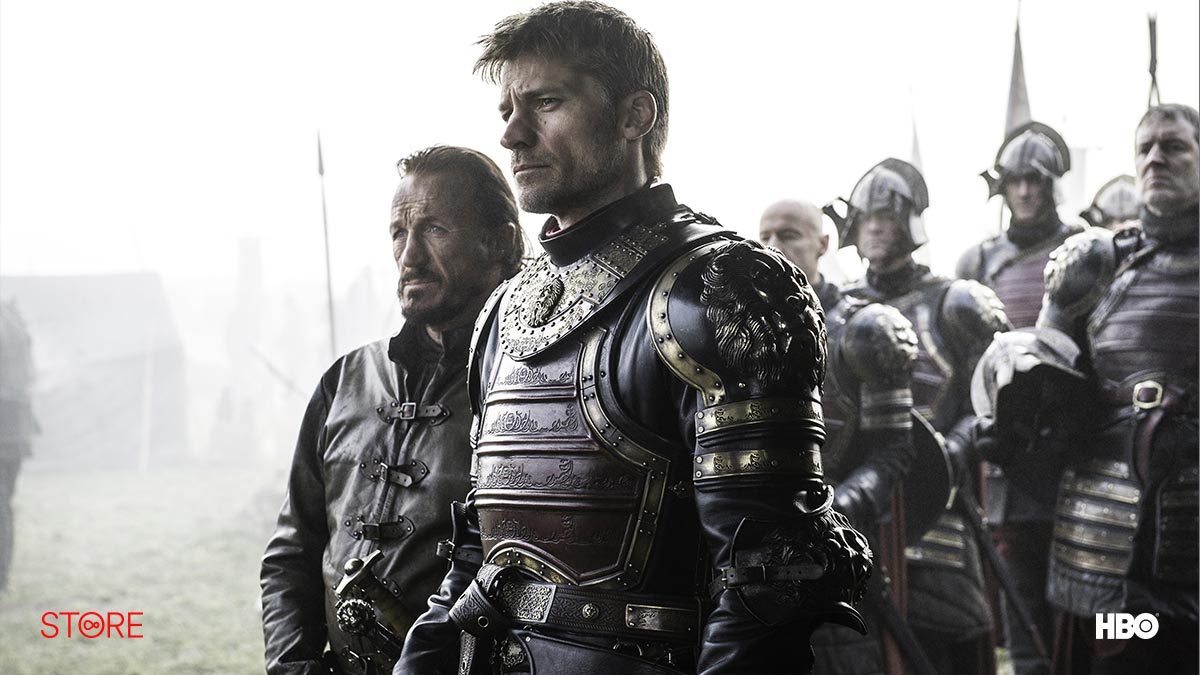 Game Of Thrones seasons 1-7, buy now on the Virgin Media Store
Swords! Sorcery! Slayings! Game Of Thrones has it all. This epic adaptation of George RR Martin's popular fantasy novels is quite possibly the biggest show on the planet right now. On the fictional continents of Westeros, Essos and the little-known Sothoryos, control of the Iron Throne is at stake for the different factions that inhabit this most unforgiving of worlds. But, as anyone who's ever tried to rule a mythical kingdom will know, back-stabbing, deception and bloody power plays are par for the course. Whether you're a hardened fan, or new to the whole thing, you can own one of the greatest dramas of modern times.
Big Little Lies season 1, buy now on the Virgin Media Store
Step into the darkly comic world of award-winning drama Big Little Lies, based on Liane Moriarty's bestselling novel. With a cast so blindingly good it should come with a health warning (Nicole Kidman, Reese Witherspoon, Shailene Woodley, Alexander Skarsgård and Laura Dern), it'll have you gripped from start to finish. Kidman, Witherspoon and Woodley play three moms who live seemingly perfect lives in idyllic California. But their blissful existences are about to unravel, because deceit, scandal and (gasp!) murder are afoot. Ooh-er...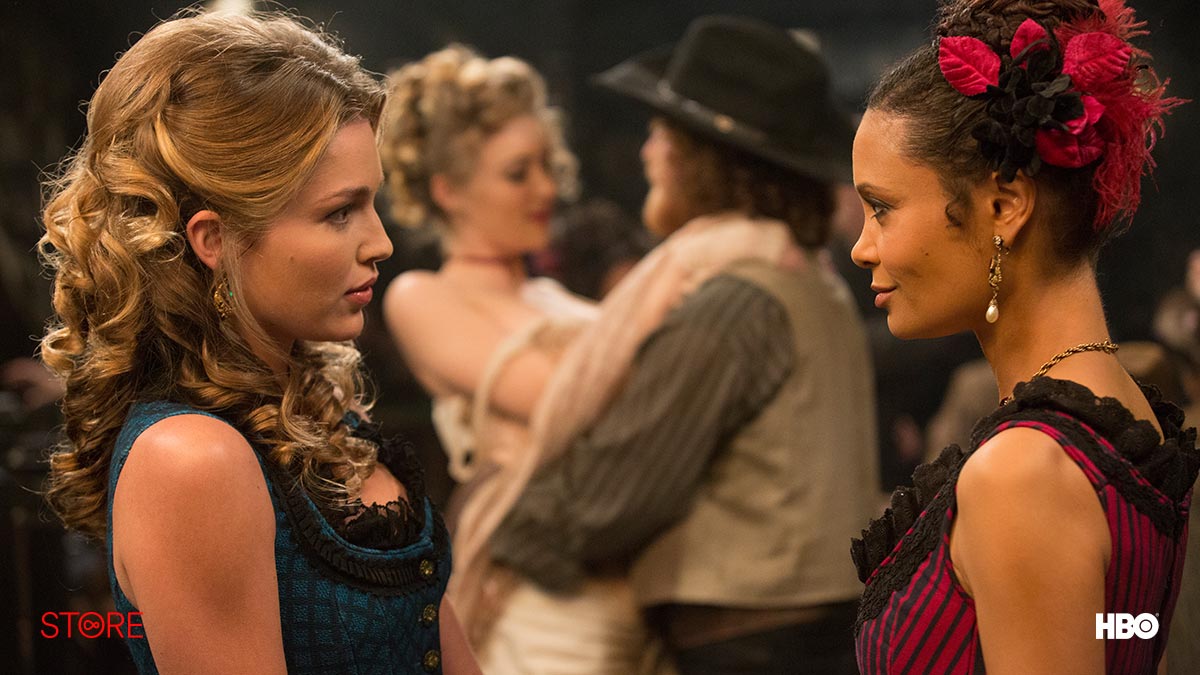 Westworld season 1, buy now on the Virgin Media Store
As philosophical dramas go, you'd be hard pressed to find one as utterly compelling as Westworld. Based on the 1973 film of the same name, this explosively good series is set in a futuristic theme park populated by androids, where human punters can go and live out their wildest (and we really do mean wildest) fantasies. Things soon start to go belly-up, though, when the androids start showing signs of consciousness and begin resisting their lives as machines to serve their fleshy masters. Starring Anthony Hopkins, Evan Rachel Wood, James Marsden, Thandie Newton and Ed Harris, it's one heck of a trip that you won't forget in a hurry.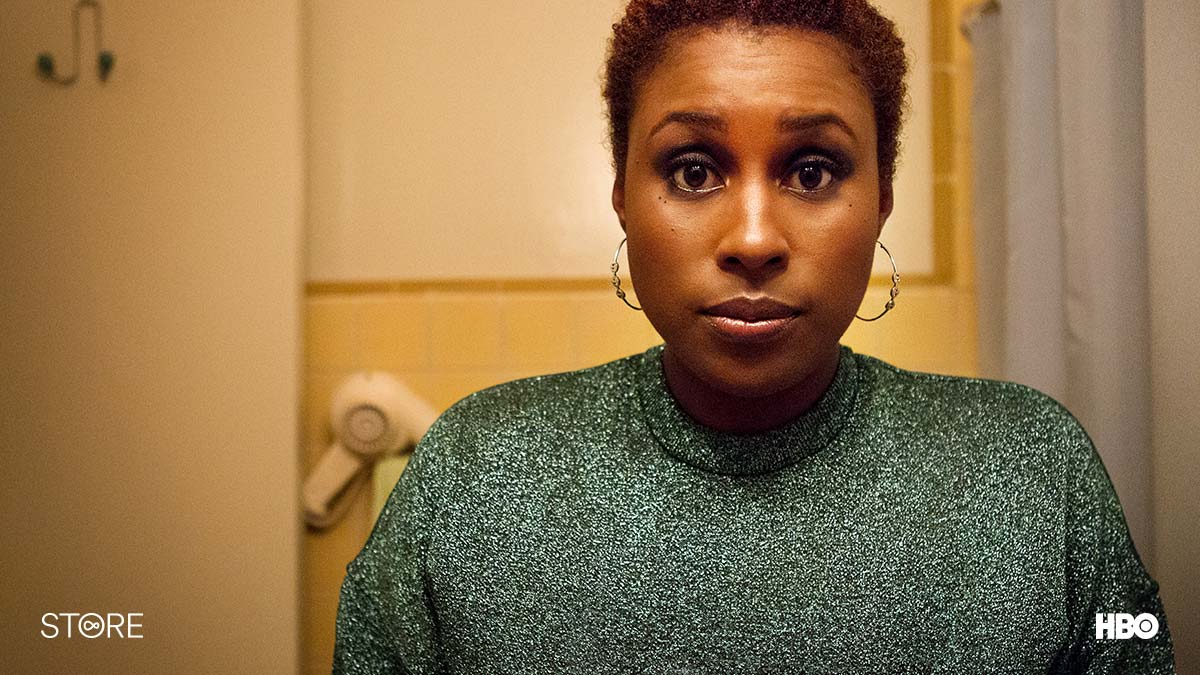 Insecure seasons 1-2, buy now on the Virgin Media Store
If television has taught us anything it's that Los Angeles is a uniquely tough place to survive – and this critically acclaimed comedy drama is no exception. Issa and Molly (played by YouTube sensation Issa Rae and Yvonne Orji) are two twenty-something best friends navigating modern life in the City of Angels, with frequently hilarious results. But you'll soon see that the laughs are only part of its appeal. This funny, quick and sharply observational series delivers big on larks while also addressing issues such as race, romance and millennial pressure.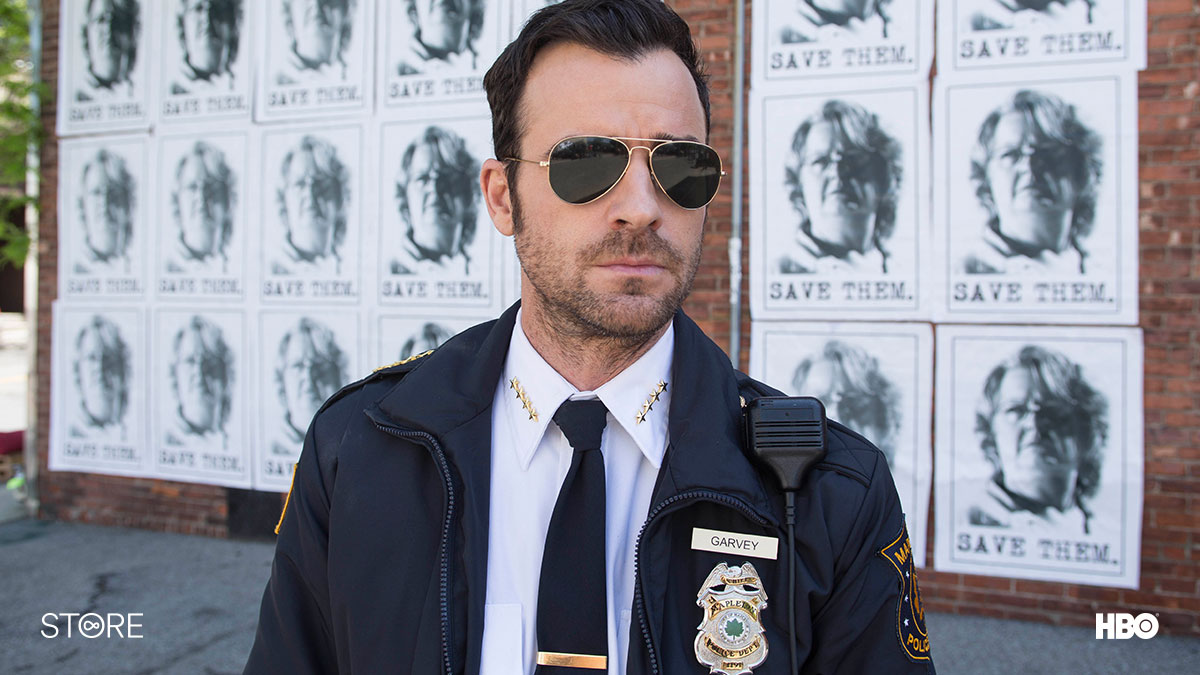 The Leftovers seasons 1-3, buy now on the Virgin Media Store
Picture the scene: you wake up one day and 140 million people have vanished off the face of the Earth. You'd be a bit miffed, right? That's exactly what happens in this engrossing mystery drama that's built up a massive fanbase since it first hit the scene in 2014. Justin Theroux stars as a small-town police chief who tries to maintain a sense of normality after the sudden disappearance of two per cent of the world's population. But with his personal life in turmoil and the rise of various cults in place of organised religion, he's got his hands full. Also starring Liv Tyler and Christopher Eccleston, this adaptation of Tom Perrotta's bestselling novel will have you simultaneously scratching your head and screaming out for more.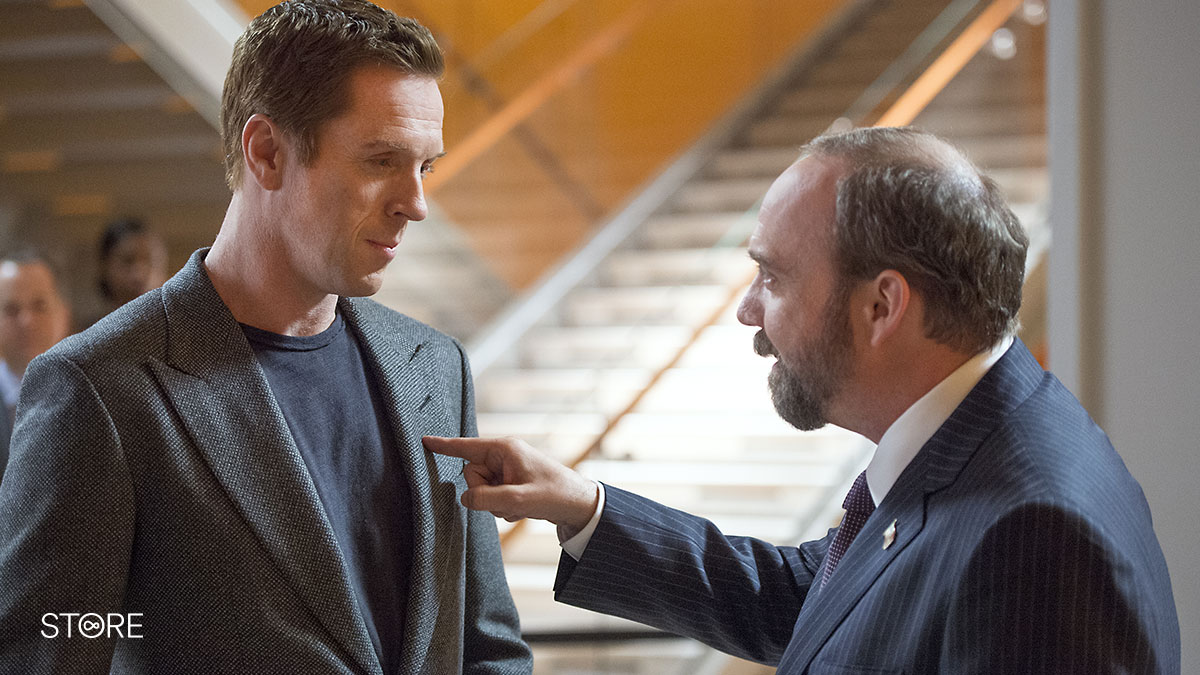 Billions seasons 1-2, buy now on the Virgin Media Store
Looks sure are deceiving in this gripping US drama starring Damian Lewis and Paul Giamatti. Lewis plays Bobby Axelrod, a filthy rich hedge fund manager in New York who maintains a philanthropic public persona. However, behind the scenes it's a different story, as Axelrod expands his wealth with underhanded tactics such as insider trading and bribery. But how long can he keep up the facade? On his tail is Giamatti's Chuck Rhoades Jr, a determined US Attorney who likes nothing more than bringing powerful criminals to justice. The chase is on.
How to use the Virgin Media Store
First, set up your account quickly and easily at virginmediastore.com. Once that's done, if you have a Virgin TV V6 box powered by TiVo® you can buy and watch hundreds of films and TV Box Sets via Virgin Media Store app on your box. Alternatively, if you're not a V6 customer you can buy and watch via the Virgin Media Store website and do everything through that. Simple!
Virgin Media Store: Separate terms and conditions apply to the Virgin Media Store service. DVD included for movie purchases only. Purchases must be made on the website or set top box. Compatible device & browser required. Virgin TV V6 box required to buy and watch via set top box – Store is not available on older boxes. Max 5 registered devices. Max 2 devices can stream content simultaneously. Stream and download in UK only.
Image credits: Game Of Thrones © Home Box Office, Inc. All rights reserved. Big Little Lies © 2017 Home Box Office, Inc. All rights reserved. Westworld © 2016 Home Box Office, Inc. All rights reserved. HBO® and all related programs are the property of Home Box Office, Inc, The Leftovers © 2014 Home Box Office, Inc. All rights reserved. HBO® and all related programs are the property of Home Box Office, Inc, Billions © Showtime Networks Inc. All rights reserved, Insecure © 2016 Home Box Office, Inc. All rights reserved. HBO® and all related programs are the property of Home Box Office, Inc.