Skip to main content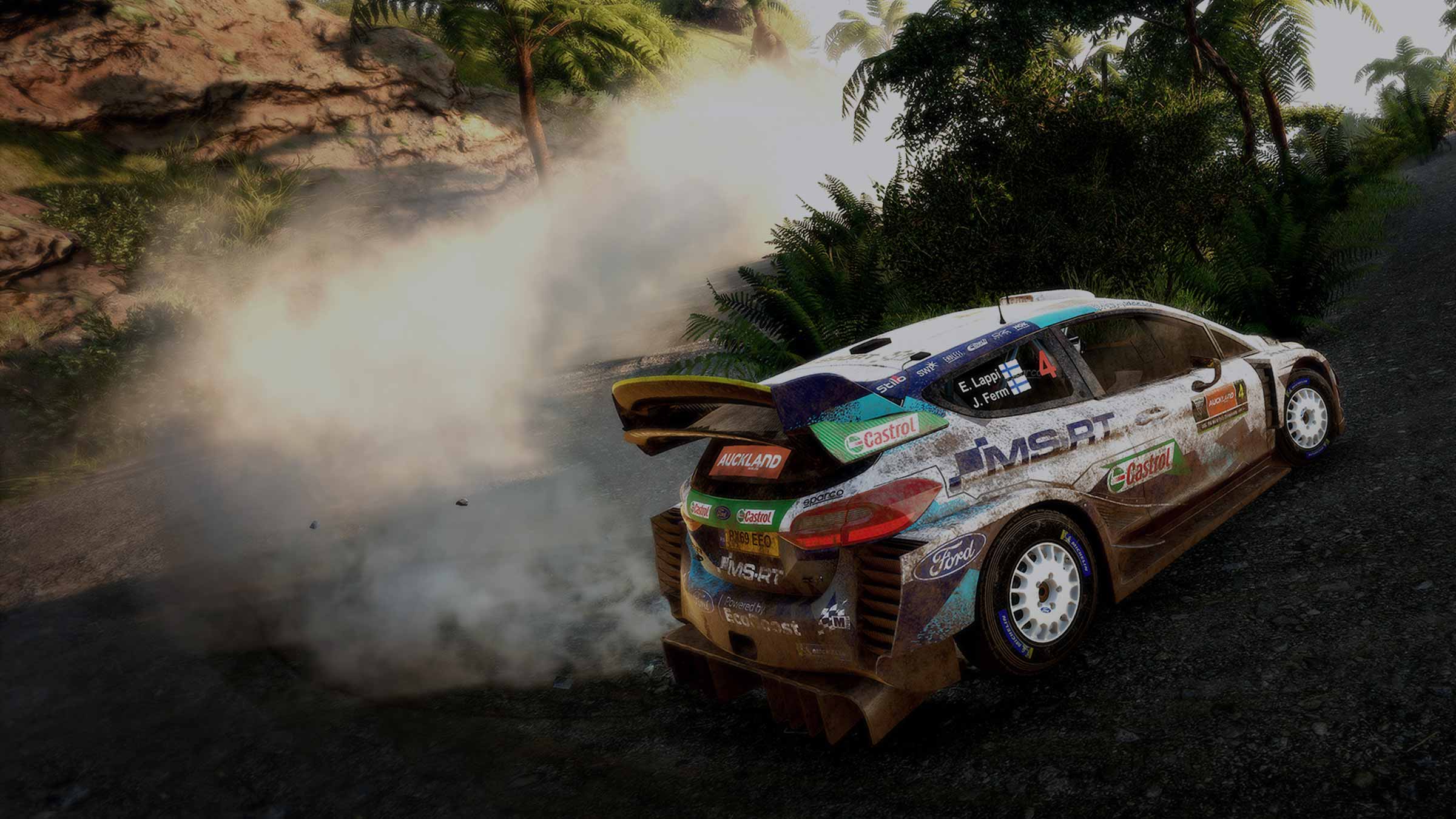 Never has a "Scandinavian flick" felt so smooth in the return of the world's leading off-road sim...
By Virgin TV Edit
Where F1 offers glitz, glamour and the relative safety of a wide tarmac track with vast runoff areas, rallying is an entirely different beast. Grizzled, mud-flecked drivers throw small, supped-up hatchbacks down trails where one mistake can result in man and machine being wrapped round a tree.
It's a terrifyingly exhilarating sport to watch, and, with the WRC series, an equally nerve-wracking but incredibly addictive experience to play and perfect. Now, with WRC 9, gamers can once again get rallying on multiple continents in a myriad of cars from rallies past and present.
So what's new with this latest offering from French studio Kyloton in their long-running WRC series? Have they managed to improve on last year's standout entry WRC 8? Can it compete with the likes of Dirt Rally 2?
Luckily, we were able to gets hand on with WRC 9 ahead of today's release. As such, read on below to find out all the things you need to know…
Handling is deeply realistic
In a classic case of "if it ain't broke, don't fix it", Kyloton opted to leave WRC 8's stunning handling model pretty much untweaked for 9. Much like F1 2020, it avoids falling into the yearly sports game trap of changing things for the sake of doing so, and ensures fans once again get a kick out of throwing their cars along WRC 9's stunning trails.
Small tweaks to the game's physics model have helped (somehow) make the aforementioned handling feel even more realistic, but for those who have sunk countless hours into WRC 8, it shouldn't feel too unfamiliar.
So. Many. Rallies!
All 13 of the originally scheduled rounds for the 2020 season can be played in WRC 9, all featuring realistically rendered iterations of each stage. Rallies in Japan, New Zealand and Kenya all also return, stages in Kenya in particular posing so much of a challenge we haven't been able to shake its orange plains from our mind since sending our Yaris off into the shadow realm after a misjudged "easy left".
All the cars are present and correct
If you were wondering which cars would be included, the answer is all of them. Cars and crews from the WRC, WRC-2, WRC-3, and J-WRC championships are all available to play, and, on top of those, 15 "landmark" cars from legendary WRC seasons past are also available to drive, including the fearsome 1984 title-winning Audi Quatro.
Find a pal for co-op (trust us!)
Ingeniously, this mode allows two players to play a rally stage as they're meant to be played: one player putting the pedal to the metal while the other feeds them notes on how to get through the course in one piece.
It's due to be added two months after the game's release, so isn't available to play just yet, but merely imagining the chaos and comedy that could be had with such a mode makes us think it'll be well worth the wait. "You're breaking the car Sammy!"
Career mode is better than ever
Career mode has also been given slight tweaks which only improve on the formula introduced in WRC 8. Much like F1 2020, you can choose between building your own Scandinavian alter-ago (Cliff Cliffsön for us, if you were wondering) and your team up from the junior classes to the top, or launch straight into your maiden WRC season right away.
Varying new avenues for R&D and performance enhancements are available in WRC 9, leading to arguably the series' most in-depth and expansive career mode offering to date.
The verdict?
WRC 9, whilst leaning more towards the sim-racing side of things in the handling department, is an absolute joy to play. And by joy, we mean a nail-bitingly tense, rapid experience which, though addictive, will have you wincing at every stone and rock you fly past and, at times, into.
It's difficult, but, when mastered, presents the chance to have some serious fun. A pure rallying experience, WRC 9 well and truly cements the series as one of the go-to rally games for racing and rally fans alike, and presents as detailed an experience as Dirt 2, if not more.
Give it a go and we're sure you'll have a good time. Just expect to be wrapped around the odd tree every now and again. And by "every now and again", we of course mean constantly!