Skip to main content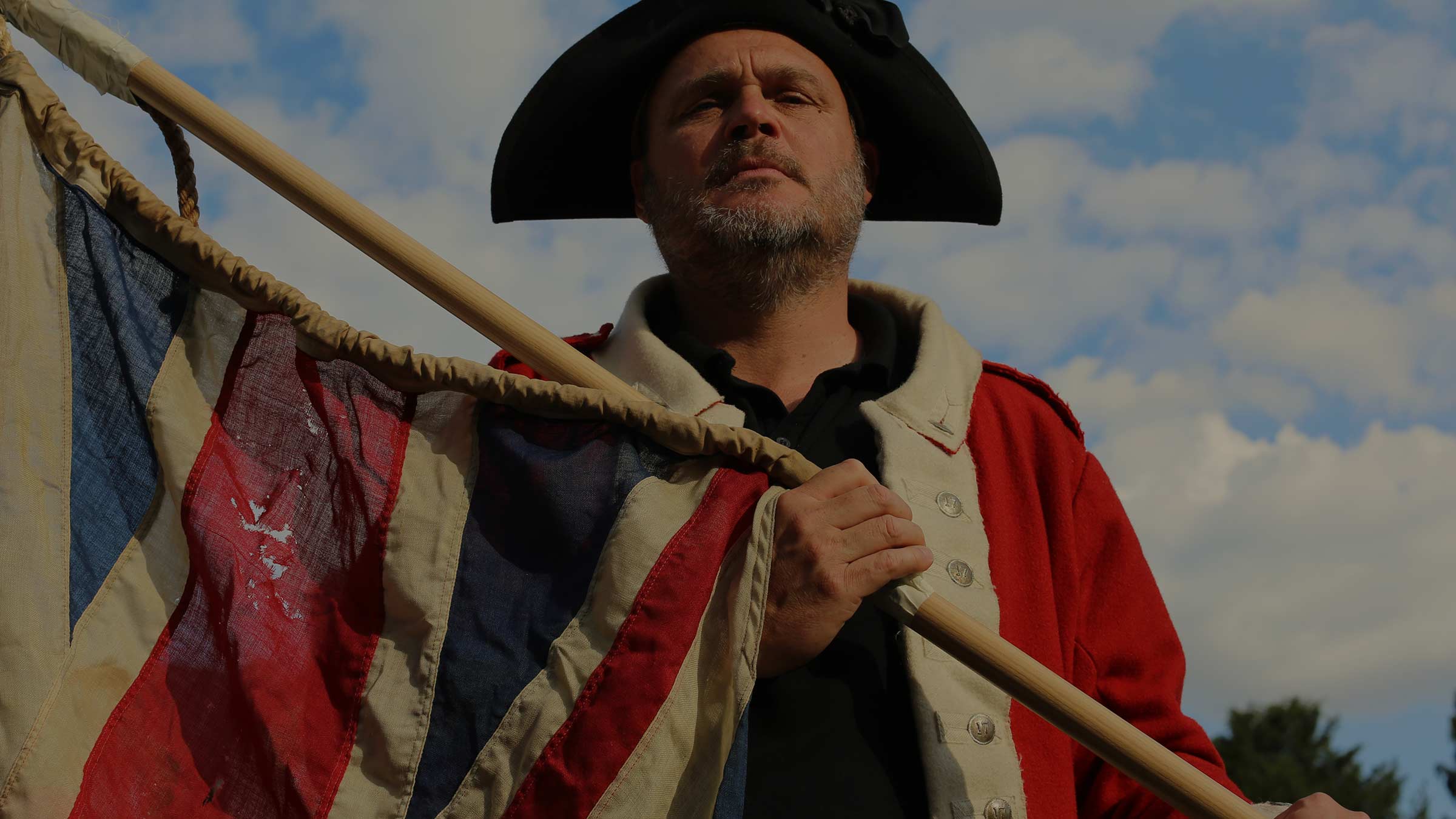 As Al Murray: Why Do The Brits Win Every War? comes to Sky HISTORY, the comedian and history buff answers the title's question, and tells us his entertainment picks

By Laura Rutkowski, Senior Staff Writer
If Al Murray's comedy career hadn't worked out, he would have been a history teacher – "at a minor English public school where I didn't need a teaching qualification", he tells us. He even studied history at Oxford University and co-hosts the Second World War history podcast We Have Ways Of Making You Talk.
In other words, he brings not only his trademark wit to the table in new Sky HISTORY series Al Murray: Why Do The Brits Win Every War?, but also the credentials to back up the banter.


Along with his alter ego, The Pub Landlord, Murray explores Britain's military history and its victories in his second show for the channel, following 2018's Al Murray: Why Does Everyone Hate The English?, where he tackled a similarly colossal question.
He's joined by celebrities who represent the countries they're from (all historical adversaries of Britain). To name a few, the beloved Fred Sirieix fights his corner for France; Glaswegian Sanjeev Kohli discusses the deep-seated rivalry between Scotland and England; and comedian Reginald D Hunter sets some things straight about the American War of Independence. The Brits do know they lost that war, right?
The "parochial" Pub Landlord has an answer for this one: "The Americans think they defeated us, whereas what we were actually doing was dropping them before they became too much trouble, and look at what an excellent decision that was. A victory no doubt, whichever way you look at it."
So, we ask Al, why do the Brits "win" every war? He laughs before answering: "The simple answer to that is practice. Practice makes perfect, and we've had more practice than most. What normally happens is the first two years go really badly and then we figure out how to win and beat whoever the enemy is."
As fact is separated from fiction, Al relives the glory days and examines whether Britain's military involvement, from the Napoleonic Wars to the Second World War, helped or hindered it. Before Al Murray: Why Do The Brits Win Every War? airs, he gives us a lesson in what he's loving in the entertainment world right now…
TV show: Star Trek
Find series 1-3 in Apps & Games > Netflix
My favourite TV show of all time is Star Trek. They call it Star Trek: The Original Series now. I don't call it that, I call it Star Trek. All the others are permutations of it. I remember watching it when I was really little on a black and white TV that had a tuning knob on the top. My mind was completely blown.


Box Set: Occupied
Find series 1-3 in Apps & Games > Netflix
We have a Box Set system in our house. There's stuff we all watch together and there's stuff we all watch separately. The thing I watched separately earlier in the year was Occupied.
The Norwegian prime minister decides he's going to stop producing oil and the Russians do this soft invasion and take over Norway and kidnap him. It's about freedom and who we are, with a slightly clunky environmental message. Now I've described it, it sounds a bit rubbish, but I absolutely loved it. It was also full of sexy and enigmatic Norwegian people, which I've got time for every day of the week.


Film: No Time To Die

I haven't seen the Bond film yet, but I really want to see it. For me, it's going to be the film of the year, if only because it's the third thing I've seen this year on the big screen. Rumour has it it's too long, but it's good. Last year, one of my local cinemas was showing old stuff, so I saw Alien and Pulp Fiction. I took my daughter to see Pulp Fiction, she hadn't seen it. That was an absolutely brilliant thing to do.

Video game: None – for productivity reasons
I don't play, because if I do, I get nothing else done. The last one I bought was Battlefield Earth and I played that for a week without leaving my desk. Video games are dangerous, dangerous, dangerous, dangerous things in terms of hoovering up my time and attention. It's for my own good and for my children's own good, because otherwise, daddy wouldn't work anymore and daddy wouldn't get anything done, and we'd all live under a bridge.
Friend you always call: Schoolmate Gavin
We don't talk often, but when we do, it's always really good, which reminds me… I need to call him.
Podcast: The Rest Is History
[Historians] Tom Holland and Dominic Sandbrook talk about a different historical topic every week. Sometimes they have guest speakers on, but generally they get to know the subject really well and then they kick it around. It's incredibly entertaining.
Documentary: The Vow, and Seduced: Inside The NXIVM Cult
In January during the second lockdown, I watched the two documentaries about the NXIVM cult in California led by Keith Raniere. They had a lot of fly on-the-wall footage, so by the end of it, I was sick of the sound of his voice. I completely despised the guy.
Guilty pleasure: Married At First Sight UK
Find series 1-6 in Apps & Games > All 4
I was completely hooked on that. I annoyed my tour manager by downloading it and watching it in the car on the way home from a gig. It's just watching people deal with each other badly mainly. Obviously if you're on that programme and that's where you're looking for love, what's happening in your life?

App: Twitter
I'm on it all the time. Twitter's sort of my substitute for video games. I use the Waze navigation app in the car a lot and that's absolutely brilliant. It's a boring answer, but that's saved hours of my life.
When is Sky HISTORY's Al Murray: Why Do The Brits Win Every War? on TV?
Al Murray: Why Do The Brits Win Every War? airs on Sky HISTORY HD (CH 270) on Wednesdays at 9pm, with the first episode screening on 20 October. It is also available for 30 days in Catch Up > Channels > Sky HISTORY.
The six-part series will subsequently air every week until Wednesday 24 November.
TV channels: Channels, content and features available depend on your chosen package. Channel line-ups and content are subject to change at any time and to regional variations.
HD: HD TV set, V HD Box, TiVo box, Virgin TV V6 box or Virgin TV 360 box connected with HDMI cables required for HD channels. Number of inclusive HD channels depends on package.
Catch Up TV: Catch Up TV content available for up to 7 days or up to 30 days after broadcast, depending on content.
Interviews: Any opinions expressed in interviews are those of the interview subject and not those of Virgin Media.
Netflix: Netflix subscription required at extra cost.