Skip to main content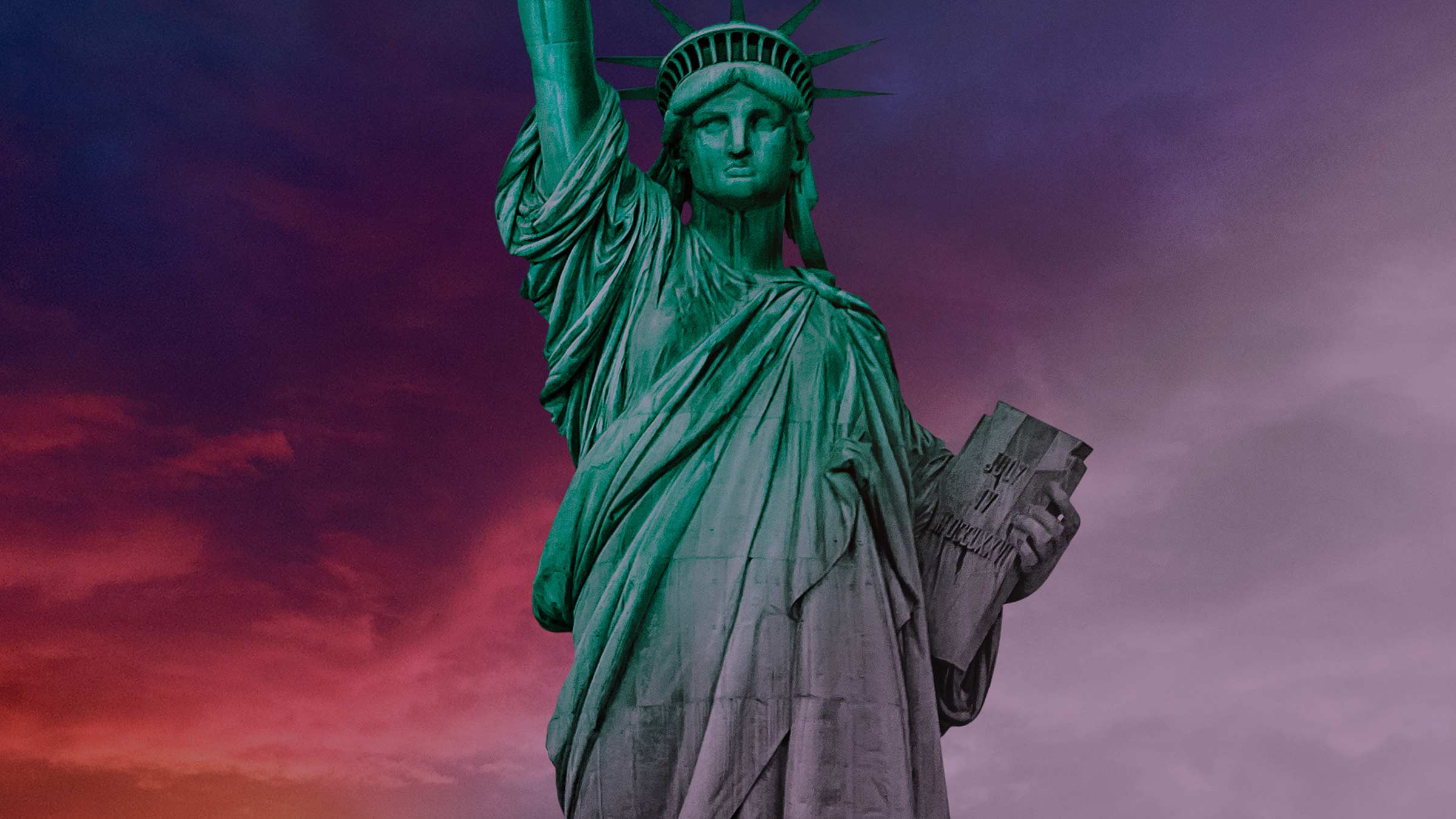 Find out why the 1920s made the headlines in America with this stunning documentary
America In Colour: The 1920s, Tuesday 4 June, 8.10pm, Virgin TV Ultra HD (CH 999)
Few decades in American history match the 1920s for social, political and cultural change. The economy boomed, jazz provided a roaring soundtrack, Flappers came out in force and Prohibition made it tricky to get a drink (but not impossible).
Now, you can explore this unique era like never before with America In Colour: The 1920s. Using amazing colour-enhanced footage, this dynamic documentary brings to life one of the most vivid ages the US has ever seen. Because history is never black and white.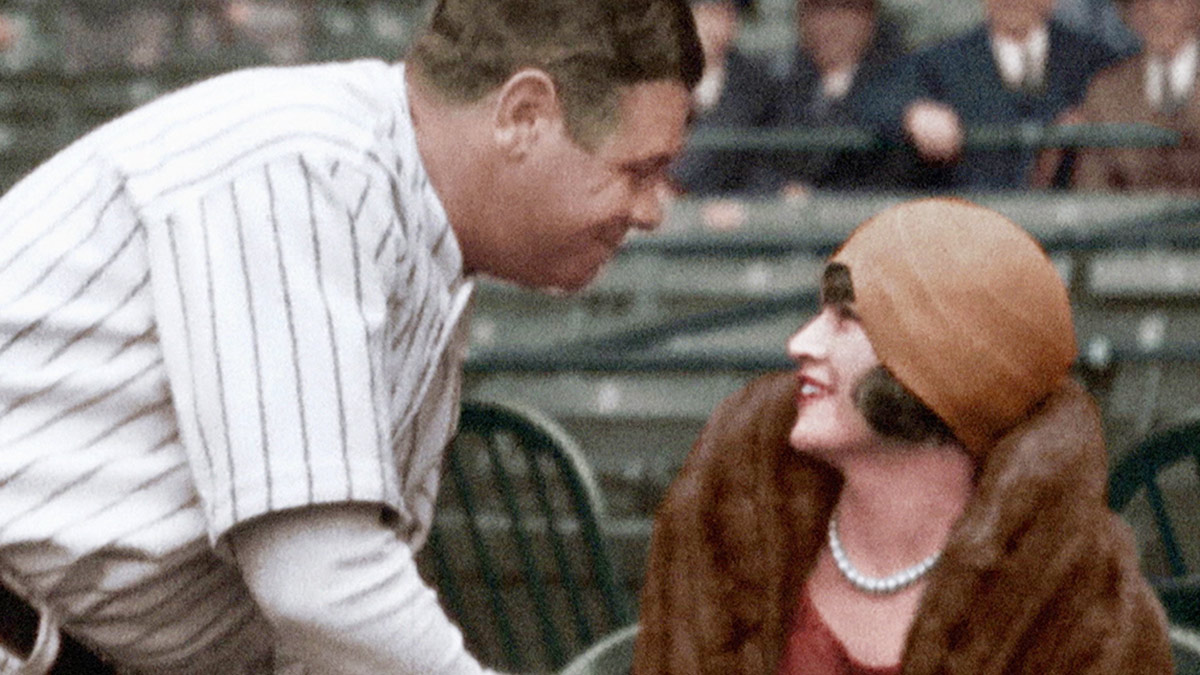 What's more, you can watch it all in stunning Ultra High Definition on Virgin TV Ultra HD. In case you didn't know, the Virgin TV Ultra HD channel is packed with award-winning US dramas, incredible documentaries, rocking music concerts and much more. And with no ad breaks, you can enjoy it all without interruptions!
Fancy a little history lesson before you tune into America In Color: The 1920s? Find out more about this dazzling decade, as we break down six of its key events…
1. America goes dry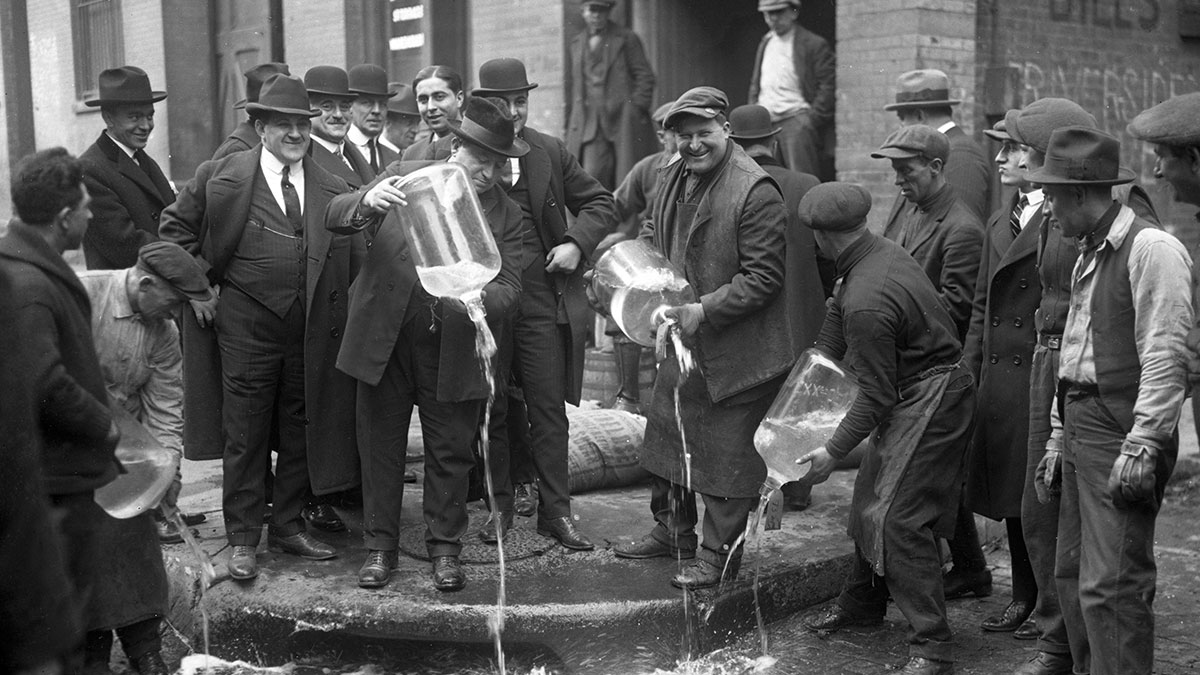 No single piece of legislation defines 1920s America like the National Prohibition Act. Due to a moral panic over the effects of alcohol, the manufacture, sale and transportation of booze was banned in the States from 1920 to 1933, dividing the country in the process. Not that the law mattered all that much when it came to seeking out refreshment. Many people ignored the ban by attending illicit drinking clubs knows as speakeasies, while gangsters such as Chicago's Al Capone managed to quench the thirst of the population by bootlegging – and made a killing in the process.
2. The rise of the Jazz Age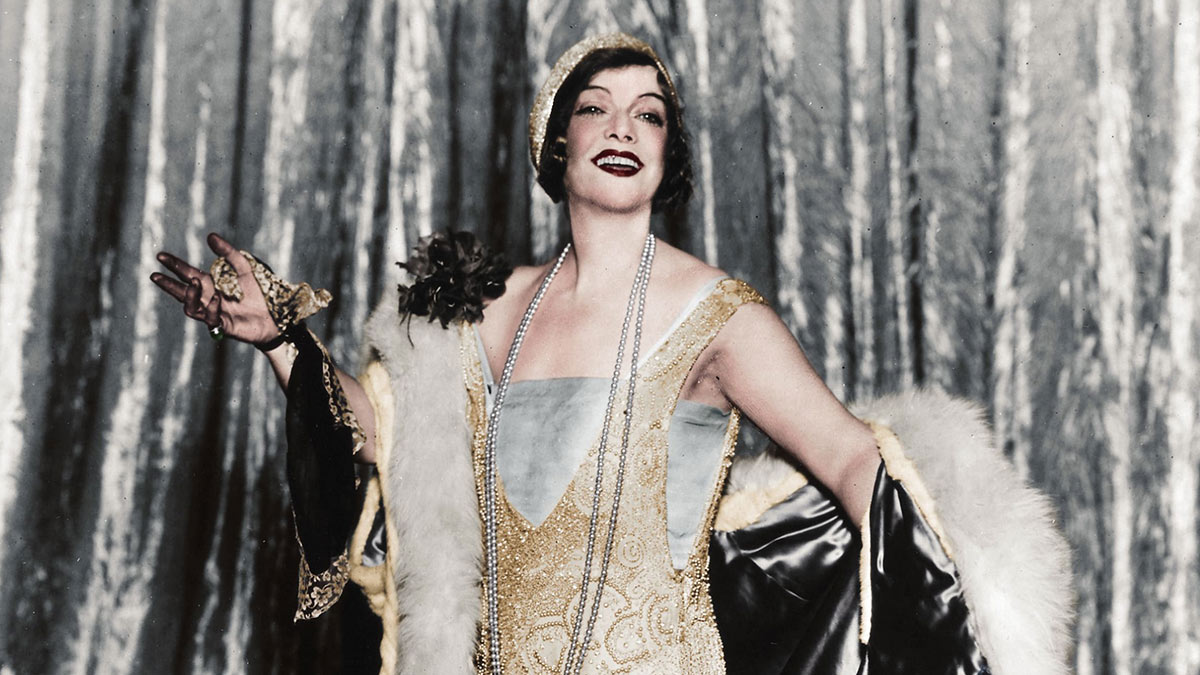 Young Americans in the Roaring Twenties knew how to have a good time. Integral to this carefree decade was the astonishing popularity of jazz. This hedonistic form of music loosened up the nation's boys and girls, leading to accusations from buttoned-up parents that it was the devil's music. It also influenced popular culture in a broader sense, with fashion, literature and cinema all swept up by its swinging rhythms.
3. Ford changes the game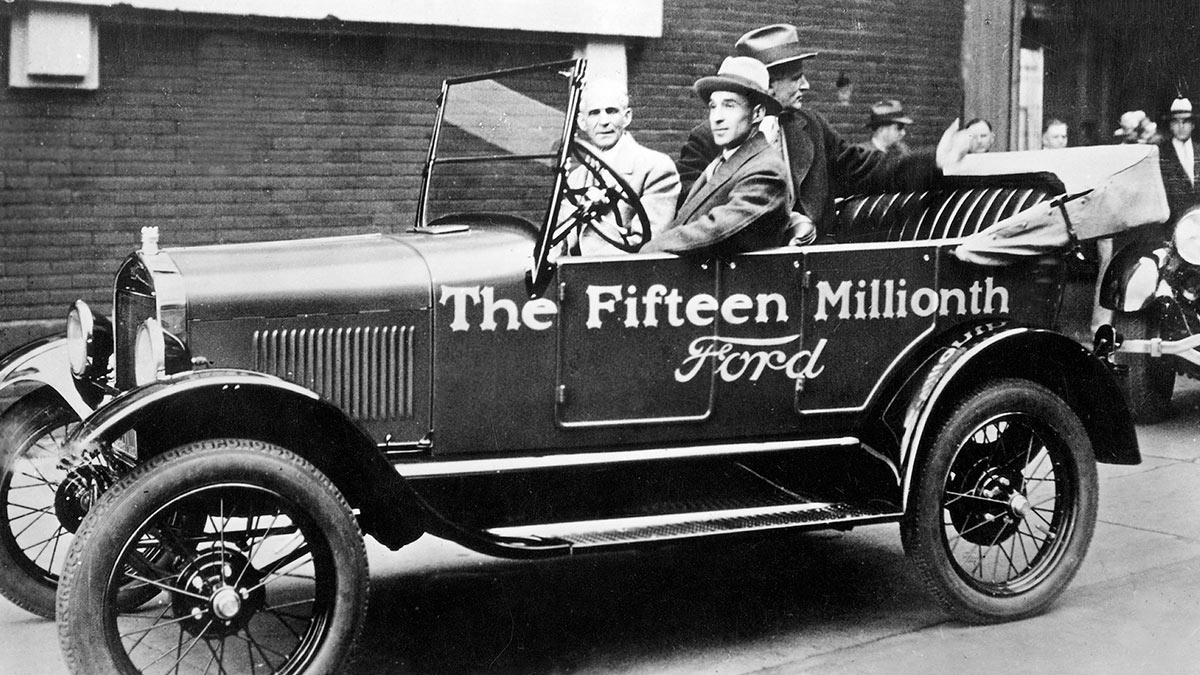 Car manufacturer Henry Ford was a true industrial pioneer. Not only did he mercifully reduce the number of days in the working week for his employees, he also increased wages. Ford's biggest contribution to the world, however, was introducing mass production methods to his factories. Despite creating the first assembly line in 1913, it wasn't until the 1920s that technological advances allowed Ford to pump out more motor vehicles than anyone else – and by some stretch. By 1927 Ford had sold 15 million automobiles worldwide, which was half of all cars sold up to that time.
4. Women finally get the vote
Before the 1920s American women weren't expected to get involved in politics. Instead they were expected to stay at home, raise families and stay in their lane. But after almost a century of protest, females in the USA were granted the right to vote with the passing of the 19th Amendment in 1920. It heralded a new era of what it meant to be a woman in the States, with progressive attitudes, social mobility and greater employment rights allowing women to express themselves more freely.
5. The Scopes Trial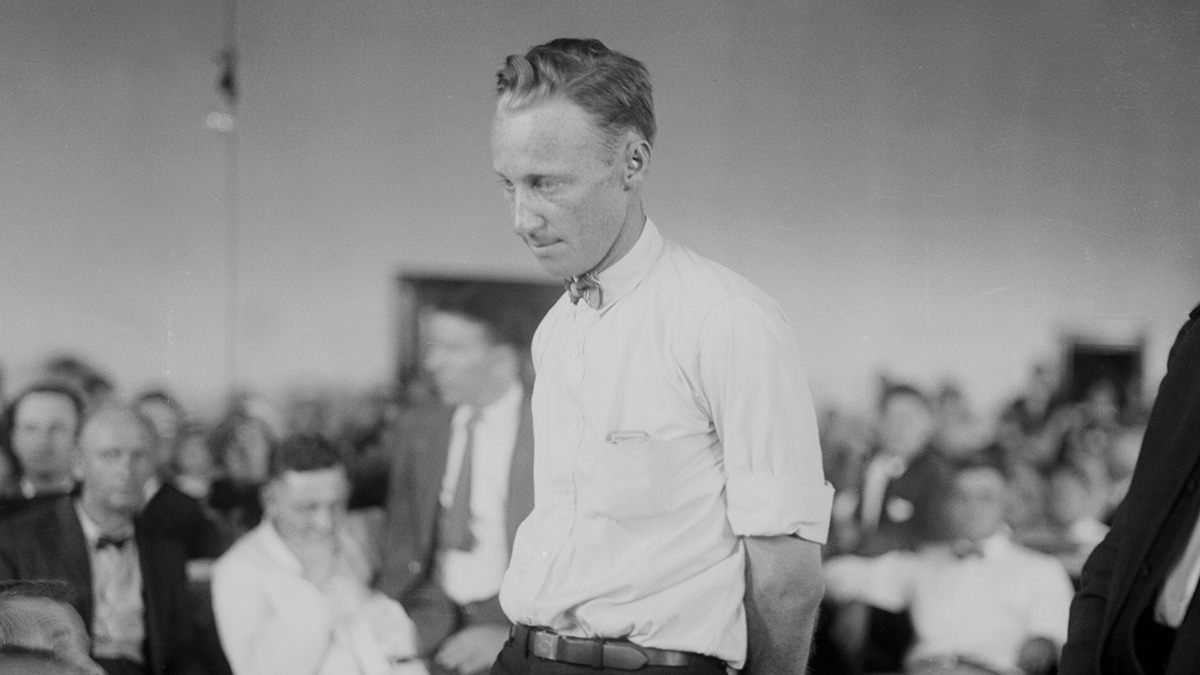 In 1925, substitute teacher John Scopes was accused of breaking Tennessee law by teaching the theory of evolution in a school in the city of Dayton. The scandal led to a trial featuring two of the country's most charismatic lawyers, William Jennings Bryan and Clarence Darrow. But here's the thing: it was all a set-up. City fathers wanted to drum up national interest in Dayton, believing that staging a major trial would put it on the map. Scopes, who wilfully went along with idea, implicated himself before he was found guilty and fined $100 (the conviction was later overturned). In the long term, the trial led to a wider debate on religion versus science.
6. The good times end
The 1920s was a decade of decadence. But the boom came to a screeching halt in 1929 thanks to the Wall Street Crash. Millions of ordinary Americans had invested in the stock market, creating an economic bubble. However, a drop in demand for goods, loans taken out to buy shares, and the weakness of the US banking system created a disaster waiting to happen. As stock prices began to fall in late October, panic spread across the New York Stock Exchange. Selling replaced buying, vast sums of money were lost, and what followed was the worst economic crash in American history. It was the start of the Great Depression, an era of financial hardship that spread across the globe.
Want to see more in Ultra High Definition?
Find the latest on all the stellar drama, incredible documentaries and thrilling music concerts available in 4K exclusively on Virgin TV Ultra HD.
TV channels: Channels, content and features available depend on your chosen package. Channel line-ups and content are subject to change at any time and to regional variations.
HD: HD TV set, V HD Box, TiVo box or Virgin TV V6 connected with HDMI cables required for HD channels. Number of inclusive HD channels depends on package.
Virgin TV UHD channel: Available to Full House TV customers only. Primetime only – see channel for programming schedule each day. 4K enabled TV/device and V6 box required to watch content in UHD. Quality assumes your equipment is working at optimum standard.