Skip to main content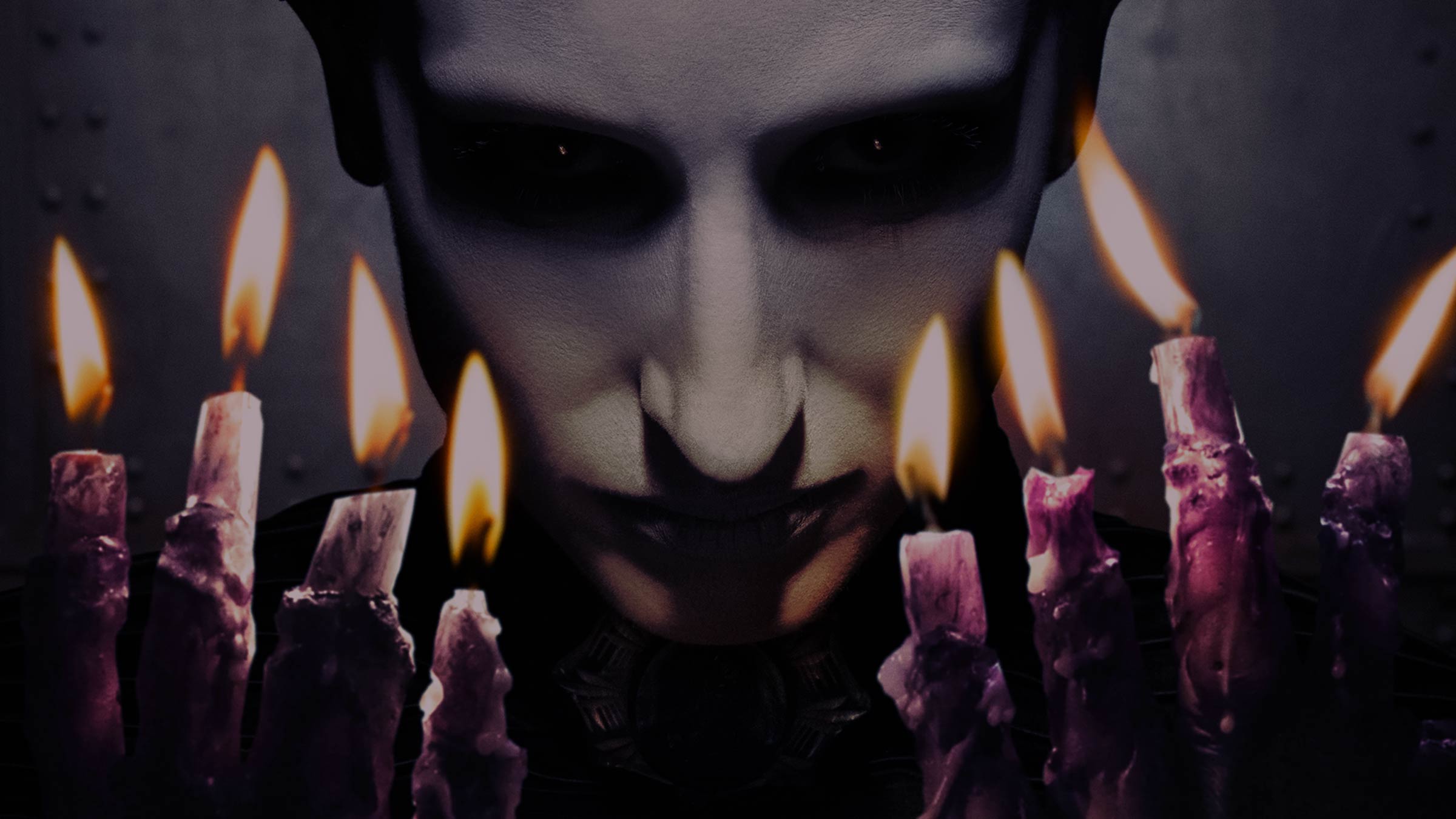 Horror anthology American Horror Story is back for its eighth season, Apocalypse, and it's going to be every bit as mind-blowing as you think
American Horror Story: Apocalypse, Thursday 27 September, 10pm, FOX/HD (CH 157/199). Also available for 30 days in Catch Up > Channels > FOX
Though the details of the plot are still under wraps, we do know that the latest instalment of Ryan Murphy's scare-tastic series is going to be a kind of crossover between two previous seasons – Murder House and Coven.
The series typically tells a different kind of horror story, in a different setting, each year, often bringing back the same actors in new roles (Evan Peters and Sarah Paulson have appeared in different guises every season). In the past, characters from one story have occasionally popped up in another, but never on this scale.
Murder House, which was AHS's first run back in 2011, was the tale of an extremely haunted mansion in Los Angeles, while Coven (season 3) followed the power struggles of a group of witches in New Orleans. How exactly those are going to intertwine isn't yet clear, but here's what we know so far…
Almost everyone from Murder House is moving back in
Connie Britton and Dylan McDermott are returning as the Harmons, the unfortunate owners of the Murder House – which they ended up haunting themselves. The brilliant Jessica Lange will be back as evil neighbour Constance Langdon, and Evan Peters will return as her (also dead) son, Tate. Taissa Farmiga is back as the Harmons' daughter, Violet, but that's not the only part she'll be playing…
The Coven has again been summoned
Farmiga will also be returning to her Coven role, as witch Zoe Benson. Also reprising their season 3 characters will be Emma Roberts as Madison Montgomery, Lily Rabe as Misty Day, Frances Conroy as Myrtle Snow, Gabourey Sidibe as Queenie and of course, Stevie Nicks as herself. What, you didn't know Stevie Nicks was a witch? Keep up!
Sarah Paulson will be playing at least three characters
As well as head witch Cordelia Goode (from Coven), Paulson will be playing psychic Billie Dean Howard (from Murder House) and a third character called Wilhelmina Venable. The name is all we know as yet, but it opens up the intriguing possibility that other actors could be reprising multiple roles. Are we going to need a special chart to keep track of it all?
Joan Collins will be joining the cast
Early rumours said she'd be the grandmother of a "comedy hairdresser" played by Peters, but that appears to have been a red herring. Whatever her role turns out to be, if she doesn't get into a scenery-chewing competition with Lange at least once, we'll be demanding a handwritten letter of apology from everyone responsible.
The villain might be the Antichrist
Cody Fern, who featured in Ryan Murphy's American Crime Story: The Assassination Of Gianni Versace, is set to play an adult version of Murder House's Michael Langdon. Michael was previously revealed to be the Antichrist, because he was fathered by a ghost. Or something. The last time we saw him, aged three, he'd just murdered his nanny, seemingly confirming his demonic nature.
The theme of the season is either violence or lust
In an Instagram post, Ryan Murphy hinted that each of the previous seven seasons could be identified with a different circle of hell, as documented in Dante's Inferno. Lust and violence are the only circles as yet unaccounted for. Unless it's a particularly sexy apocalypse, we'd guess they're saving lust for next year… but on the other hand this is American Horror Story, where anything is possible.
Channels, content and features available depend on your chosen package.
TV channels: Channel line-ups are subject to change and regional variations. TV packs currently exclude some teletext services.
HD: HD TV required to view HD channels. Number of inclusive HD channels depends on package.
Image credits: American Horror Story: Apocalyse © 2018-2019 FX Productions, LLC. All rights reserved