Skip to main content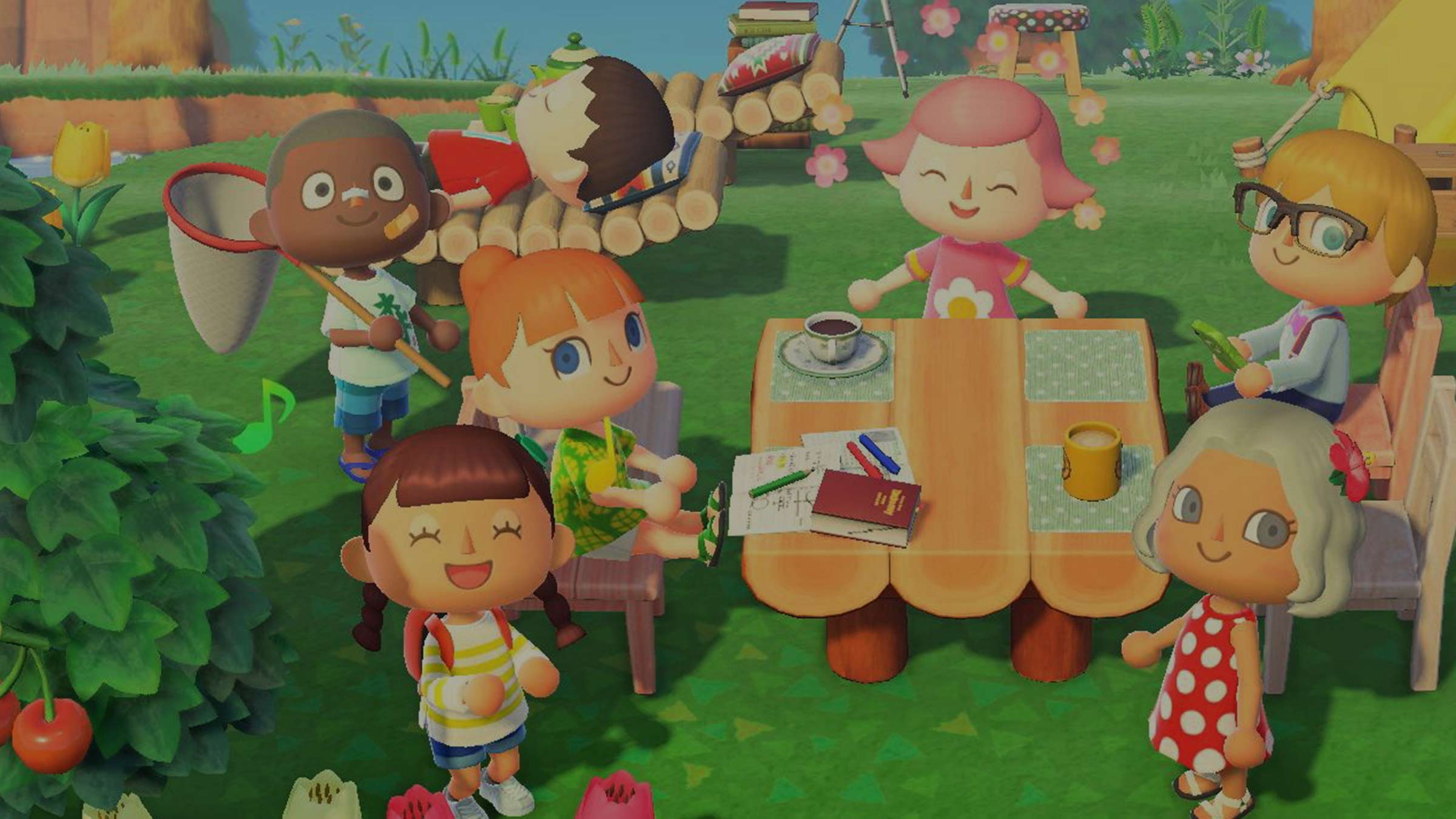 Find out why Animal Crossing: New Horizons is the perfect virtual getaway, with seven things you should know before you play
By Laura Rutkowski, Staff Writer
Ever since Nintendo Switch game Animal Crossing: New Horizons was released on 20 March, people haven't been able to pull away. It's meme-able, it's fun and sociable and it allows you to throw and attend parties, something we can't do IRL right now. People are setting up Slack channels dedicated to how to make money from turnips on the game and the Instagram account @animalcrossingfashionarchive is dedicated to the players serving looks and recreating designer clothing in digital form.
In this social distancing era, Animal Crossing: New Horizons really is the new hangout spot. It's the perfect antidote to being told you must achieve something or better yourself during your downtime. Sometimes you don't want to bake sourdough, you just want to chat with animals on an island and soak up some simulated rays – and that's A-OK!



Before you make your blissful escape, here are all your questions answered about the game everyone's playing.

What do you do in Animal Crossing: New Horizons?
In Animal Crossing, you play a human character who lives in a village of anthropomorphic animals. For New Horizons, you're placed on a deserted island, but it won't be deserted for very long. As you play, you'll start to get some new neighbours and be able to invite others to the island.
You can build and decorate your home, customise your character's clothes and hairstyle, or enjoy life's simple pleasures, like fishing or lounging on the beach.


Hey, if Brie Larson is a fan, that's all we need to know! Plus, her deserted island is called – wait for it – Dessert Island.
Is it multiplayer?
Yes! Anyone who has their own Nintendo Switch or Nintendo Switch Lite and a copy of the game can play together. You can play online with friends and play locally.
There are three different multiplayer settings:
Party Play – A new feature for Animal Crossing: New Horizons that allows up to four player residents of the same island to play together.
Inviting Players – Invite other players with different Switch systems to visit your island online and locally.
Visiting Players – Visit other players' islands with different Switch systems online and locally.

Inviting and visiting other players requires a local wireless or Internet connection. You will need a Nintendo Switch Online membership if you want to connect Animal Crossing: New Horizons to the Internet. You are allowed up to seven visitors, for a total of eight players (including yourself), on the island at any given time.
Can you play it on Nintendo Switch Lite?
Yes! You can play Animal Crossing: New Horizons on your Nintendo Switch Lite. If you would like to play local multiplayer, you have to sync up your Joy-Cons or Pro Controller.

Will it be available on 3DS, 2DS, DS or PC?
Unfortunately not. Although Animal Crossing: Wild World was available on DS in 2005 and Animal Crossing: New Leaf was available on 3DS in 2012, Animal Crossing: New Horizons is only available on the Nintendo Switch and Nintendo Switch Lite.
It is also not available to play on PC, but a game called Hokko Life, with a very similar premise, will be released for PC later this year.

What does the latest Nintendo Switch update mean?
A new update has been rolled out, introducing more Animal Crossing profile icons. The Nintendo avatars feature characters from the game, including Tom Nook, his sons Timmy and Tommy, Isabelle, pilot Wilbur, CJ the beaver fish vendor and Flick, the red rock lizard.
Players are now also able to remap the Nintendo Switch button layout, which allows you to switch button functions for the whole system interface.
What fruits are available?
There are six fruits to collect:

Apple
Cherry
Coconut
Orange
Pear
Peach

One fruit will grow natively on your island, but if you want to grow them all so you can sell them to earn Bells (the main currency in the game), you'll have to travel.
Use Nook Miles Tickets, which you can purchase from the Nook Stop in Resident Services, to temporarily travel to another island to collect fruit and other resources. You can also swap fruits with fellow Animal Crossing players.

Are the villagers random?
In previous Animal Crossing games, villagers randomly moved into your town with their own house and furniture, but there's a slight difference in New Horizons. When you first arrive on the island, you begin with two villagers, and as you progress, the maximum numbers of villagers allowed on the island is ten (including other players' characters). There are 397 confirmed villagers in Animal Crossing: New Horizons.
The Resident Representative chooses the plot of land for the two starting villagers. Then, Tom Nook, a raccoon who operates Residential Services, will send you on a mission to place three homes and craft furniture for the new residents. This must be done before the new villager is able to move to your island. From that point on, inviting villagers requires 10,000 Bells to place a plot of land for the new arrival.


Stay connected
From handy show recommendations to little WiFi wins, we're bringing together a few things to help make more time at home feel a bit easier.