Skip to main content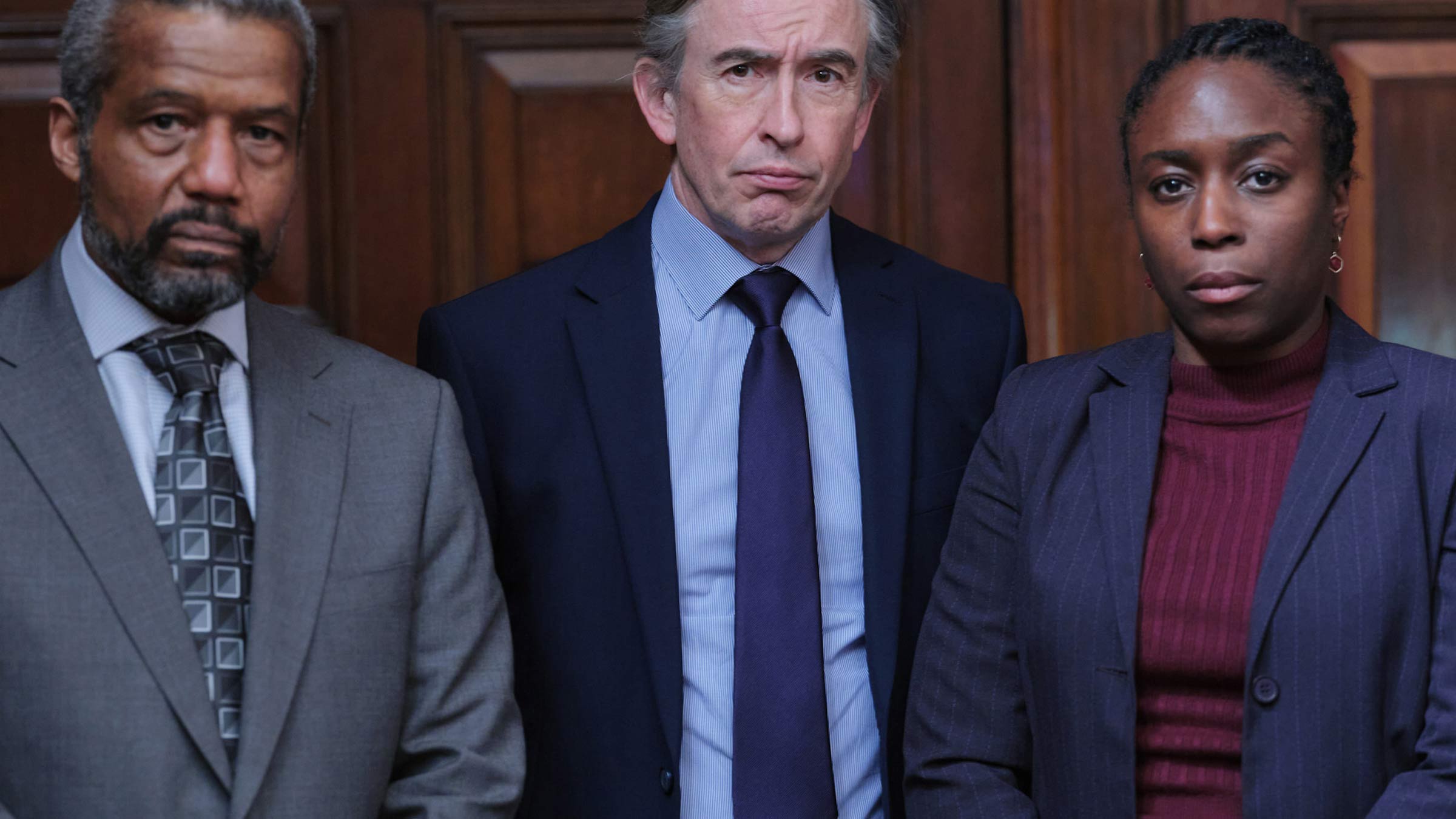 The weather might be cooling down, but the small screen is hotting up with an incredible selection of new shows, as well as some returning favourites

By Simon Ward, Content Editor
As the seasons change, so too do our viewing habits. While there are still a few days left where sitting in the park doesn't look like some form of cold weather endurance challenge, many of us are already retreating inside to hunker down for the winter. Jumpers are back out, and the winter duvet is back on. Still, that week-and-a-bit of sun was quite nice… wasn't it?
Fortunately, TV knows all about the oncoming coldness. And despite the difficulty of filming and creating shows during a pandemic, your favourite channels have pulled out all the stops to keep your evenings (and Sofa Day Sundays) filled up with the good stuff. Here's what amazing shows you've got to look forward to over the next few months.
Bookmark this page for updates as we get new information.

"Line Of Duty underwater" might not be an accurate statement about Vigil. But with this six-part conspiracy thriller starring Suranne Jones coming from the makers of that hit show (and featuring Martin Compston), and with a story revolving around the investigation into a death on a submarine, it might not be wholly wrong. Either way, expect to be gripped.
Vigil release date

Vigil will air on BBC One HD (CH 101/108) on Sunday 29 August at 9pm. The second episode will follow the next day on Monday 30 August at 9pm, with the remaining episodes shown every Sunday until Sunday 26 August when the series concludes.
2. The Teacher
Is Sheridan Smith in it? is a solid barometer of whether something is worth watching – if the answer is yes. Here, she plays a teacher accused of a drunken encounter with a student. It may be a well-trodden story, but with Sheridan in the lead, expect the unexpected.
The Teacher release date
The Teacher is coming to Channel 5 this autumn.
3. The Offenders
This hugely anticipated comedy from The Office co-creator Stephen Merchant, about community service in Bristol, features – wait for it – Academy Award-winning actor Christopher Walken in his first lead British television role. Yes. Please.
The Offenders release date
The Offenders is coming to BBC One this autumn.
4. British As Folk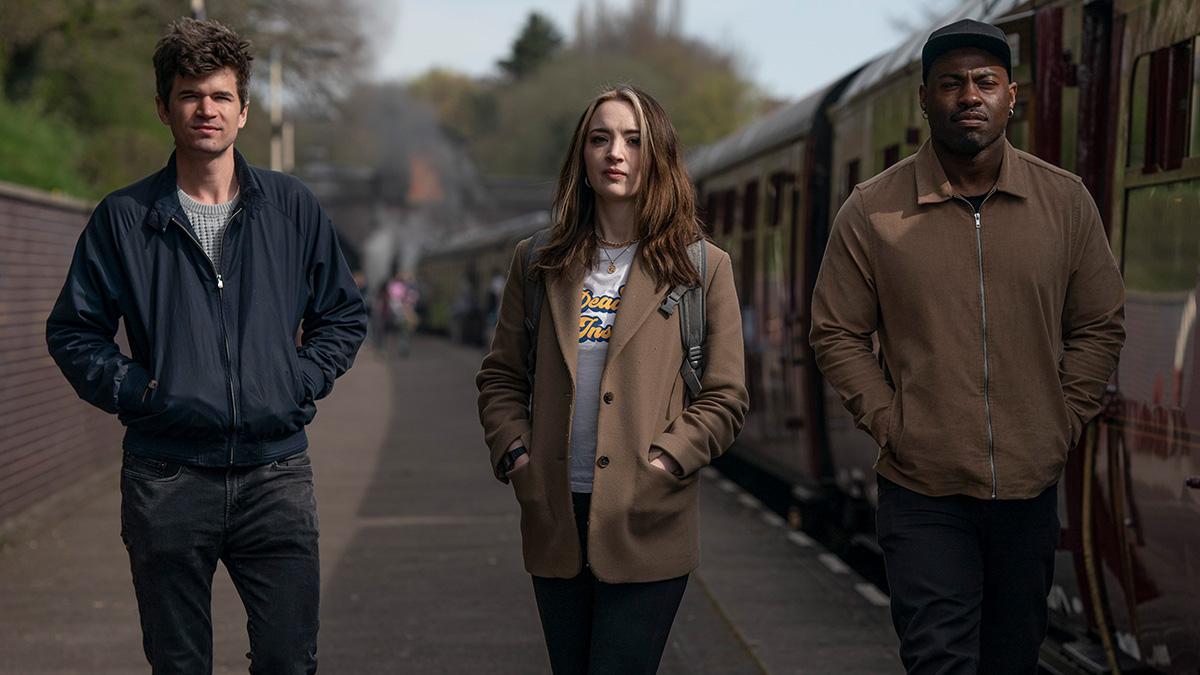 This may have been the summer of staycations, but how well do you really know Britain? Let Fern Brady, Ivo Graham and Darren Harriott take you on a journey into who we are, where we've come from and what we think of each other (expect that last bit to be brutal!).
British As Folk release date
British As Folk will air on Dave/HD (CH 127/227) from Monday 13 September, with the first episode being shown at 10pm.
5. The Larkins
A reboot of classic ITV drama The Darling Buds Of May (which starred Only Fools' Sir David Jason, and a young Catherine Zeta-Jones in a breakout performance). This time, it's Bradley Walsh encased in TV's most famous sideburns with a script from The Durrells' Simon Nye. Sabrina Bartlett, meanwhile, steps into Catherine's role as daughter Mariette.
The Larkins release date
The Larkins is coming to ITV this autumn.
6. Wolfe
From the mind of Shameless and No Offence creator Paul Abbott comes this series about Forensic Pathologist Professor, Wolfe Kinteh (We Hunt Together's Babou Ceesay). In the mould of Sherlock – a genius who's a bit of a… well, you know – we cannot wait.
Wolfe release date
Wolfe will air on Sky Max/HD (CH 122/121) from Friday 10 September, with the first episode being shown at 9pm.
7. Black To Front
Not so much a single show as a collection of shows and formats fronted by Black talent, including the long-awaited reboot of The Big Breakfast, plus new reality four-parter Highlife following the lives of ambitious and glamourous young Nigerians Brits.
Black To Front release date
Black To Front is a day of programming that aired on Channel 4 HD (104/141) over 24 hours on Friday 10 September.
8. The Wheel Of Time
Get ready for your next fantasy fix as one of the most popular fantasy series of all time (90 million books sold worldwide!) finally comes to TV. Author Robert Jordan's world brings magic, but only certain women are allowed to use it. Rosamund Pike leads the cast as Moiraine, a member of a powerful all-female organisation trying to save the world.
The Wheel Of Time release date
The Wheel Of Time is coming to Prime Video this November.
9. The Chair

Sandra Oh fronting a new TV drama should be enough to get you hooked from the start. She plays Dr Ji-Yoon Kim, the first female and woman of colour to lead (or "chair") the English department at Pembroke University. With plenty of professional and personal challenges – plus her complicated relationship with the man she's replaced – it looks like unmissable TV.
The Chair release date
The Chair is available to watch on Netflix now. It first aired on the platform on Friday 20 August.
10. Outsiders
How well would you do in the outdoors? (No, camping at Glastonbury doesn't count – even when it rains!). David Mitchell challenges three pairs of comedians to put their survival skills to the test. Featuring Lou Sanders, Jessica Knappett, Ed Gamble, Jamali Maddix and more.
Outsiders release date
Outsiders is coming to Dave this September.
11. Question Team
After all the lockdowns, Britain is pretty good is writing quiz questions. But what about the nation's best comics? Richard Ayoade challenges comedians to play quizmaster in each round. The only rule: the question must have a proper answer. This sounds brilliant.
Question Team release date
Question Team is coming to Dave this autumn.
12. The Help
Pandemic-set shows are starting to trickle out, but it would be difficult to think of one more exciting one than this Liverpool care home-set stunner. Starring real-life Scousers Jodie Comer (Killing Eve) and Stephen Graham (The Virtues), and with a script from Jack Thorne (National Treasure), this will be hard-hitting, but also one of the dramas of the year.
The Help release date
The Help will air on Channel 4 HD (CH 104/141) on Thursday 16 April at 9pm.
13. Ridley Road
This highly anticipated adaption of Jo Bloom's bestselling 1960s-set, anti-fascist thriller of the same name looks great. Agnes O'Casey, in her TV debut, plays a young Jewish woman who stands against the rise of neo-Nazism in post-war Britain by infiltrating one of the groups.
Ridley Road release date
Ridley Road is coming to BBC One this autumn.
14. Late Night Mash
From the ashes, the team behind The Mash Report are back with a new home on Dave for a series of hour-long shows. Quite what this new version of the show will look like is anyone's guess. But with Nish Kumar, Rachel Parris, Ellie Taylor and co all back, it's very good news.
Late Night Mash release date
Late Night Mash will air on Dave/HD (CH 127/227) from Thursday 2 September, with the first episode being shown at 10pm. The eight new episodes, plus a ninth episode featuring the best moments from the series, will air each week.
15. The Trick
BAFTA-winner Jason Watkins (The Lost Honour Of Christopher Jefferies) plays climate change scientist Phil Jones in this factual drama, whose investigations into global warming and its impact on the world were targeted by hackers. The Crown's Victoria Hamilton also stars.
The Trick release date
The Trick is coming to BBC One this autumn.
16. The North Water
Colin Farrell and Jack O'Connell headline this survival thriller set in the UK and ice floes of the Arctic during the late 1850s. O'Connell plays a disgraced ex-army doctor on a whaling expedition, where he meets Farrell's brutish harpooner. Expect sparks to fly.
The North Water release date
The North Water will air on BBC Two HD (CH 102) from Friday 10 September, with the first episode being shown at 9.30pm. There will be four episodes, with the first three episodes being 60 minutes long, while the final episode will be 90 minutes.
17. The Tower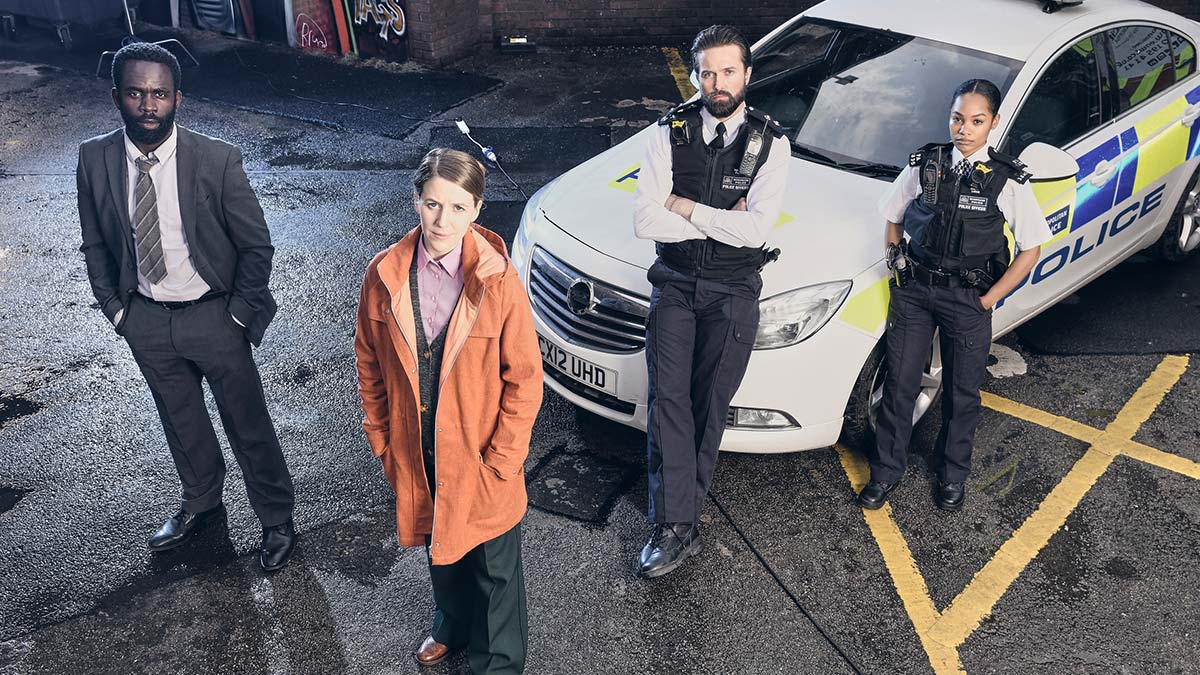 Homeland scribe Patrick Harbinson adapts the novel of the same name from former Met Police Officer Kate London. Gemma Whelan (Game Of Thrones) stars as Detective Sergeant Sarah Collins in this three-part series dealing with mysterious deaths in south-east London.
The Tower release date
The Tower is coming to ITV this autumn.
18. Dalgliesh
Unfortunately not a biopic about "King" Kenny Dalglish, but this is equally good news. Bertie Carvel (Jonathan Strange & Mr Norrell) is PD James' Inspector Adam Dalgliesh, with the series beginning in the 1970s, and following his career right up to the present day.
Dalgliesh release date
Dalgliesh is coming to Channel 5 this autumn.
19. Hollington Drive
Anna Maxwell Martin and Rachael Stirling, who both co-starred together in the brilliant The Bletchley Circle back in 2012, are reunited here as sisters whose family gathering goes wrong when a neighbour's son goes missing. Their lives will never be the same again.
Hollington Drive release date
Hollington Drive is coming to ITV this autumn.
20. Stephen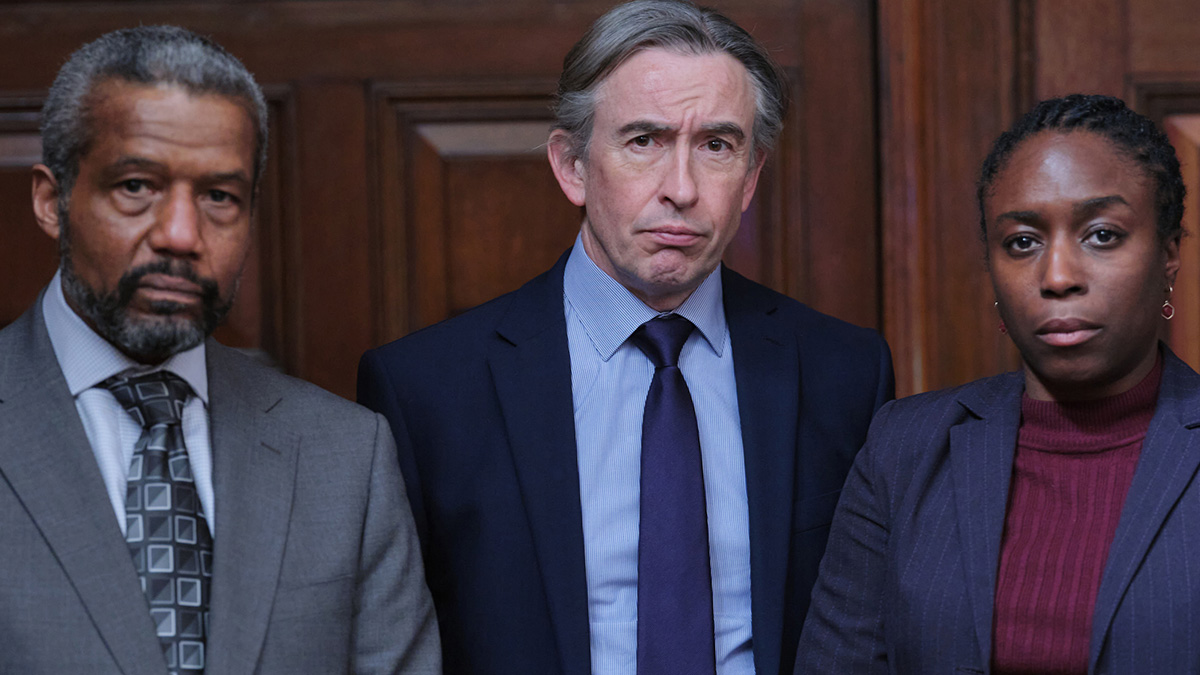 A direct sequel to ITV's 1999 factual drama The Murder Of Stephen Lawrence, this three-part story looks at the investigation and family's ongoing struggle to catch those responsible, more than 18 years after Stephen's murder. Starring Sharlene Whyte, Hugh Quarshie and Steve Coogan, who plays the Detective Chief Inspector who took up the fight.
Stephen release date
Stephen will air on ITV/HD (CH 103/113) from Monday 30 August, with the first episode being shown at 9pm. The series consists of three episodes.
21. Deceit
Inspired by a real-life undercover honeytrap during the early 90s, an undercover officer codenamed Lizzie James (Niamh Algar) is thrown into a murder investigation as bait for a suspected killer. Harry Treadaway, Nathaniel Martello-White and Eddie Marsan also star.
Deceit release date
Deceit aired on Channel 4 on Friday 13 August at 9pm. The four-part drama concluded on Friday 3 September.
22. Angela Black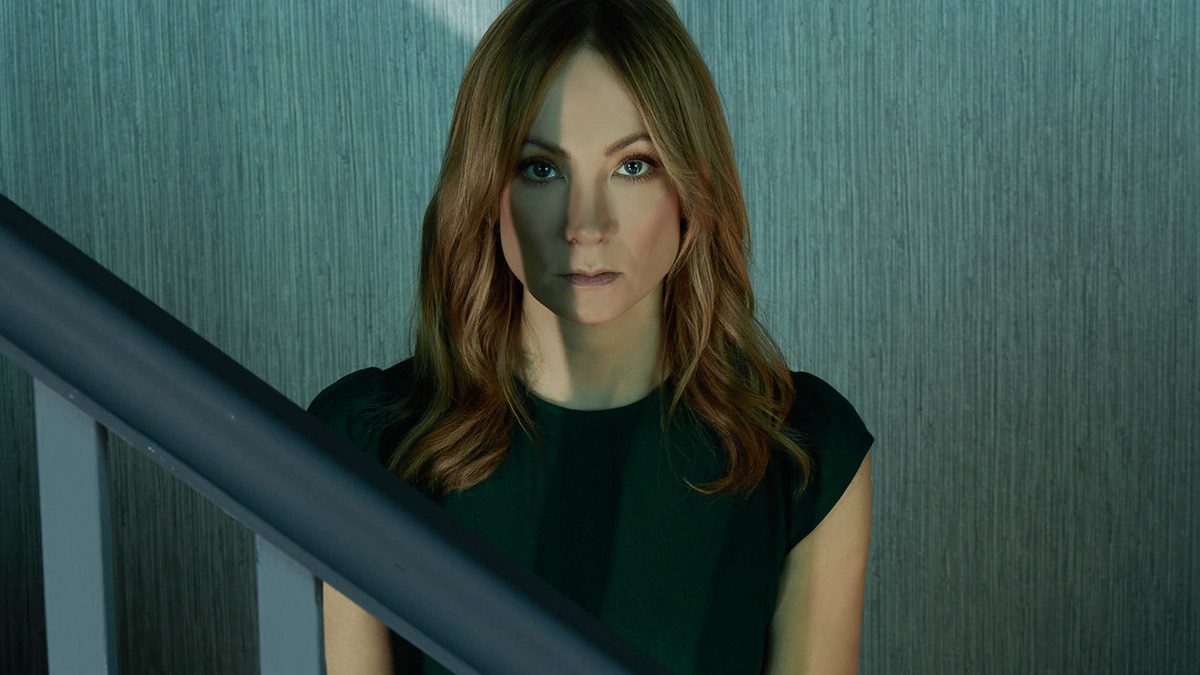 If you loved the always brilliant Joanne Froggatt in Liar, you might like this one. She's once again joining forces with the show's creators Jack and Harry Williams, here playing a victim of domestic violence, trapped in an abusive marriage with Oliver (Michiel Huisman). But when she meets a private investigator, her husband's dark secrets are soon laid bare.
Angela Black release date
Angela Black is coming to ITV this October.
23. Ragdoll
A brilliant cast takes on the work of Daniel Cole in this thriller based on his bestselling novel. Six people have been murdered and sewn into one grotesque shape, dubbed the "ragdoll". Lucy Hale (Pretty Little Liars), Henry Lloyd-Hughes (The Irregulars) and Thalissa Teixeira (Trigonometry) play the investigating team.
Ragdoll release date
Ragdoll is coming to alibi this autumn.


We're into the third season, and it's all change at Moordale Secondary school with a new headmistress in Girls star Jemima Kirke (appropriately named "Hope"). But with that change comes new ideas, with the pupils now in uniform. How will Otis (Asa Butterfield), Maeve (Emma Mackey), Aimee (Aimee Lou Wood) deal with all that? We'll find out soon.
Sex Education release date
Sex Education is returning to Netflix on Friday 17 September.
25. Strictly Come Dancing
Ba-da-ba-ba-tra-tra-tra. The greatest dance competition in the world is back, with new professional dancers, but a familiar face subbing for Bruno in the judge's seats this series (hello Anton!). Which celebrities will grace (and disgrace) the dancefloor?
Strictly Come Dancing release date
Strictly Come Dancing is returning to BBC One HD (CH 104/141) on Saturday 18 September.
26. Vera
Still one of our most popular crime dramas as its 11th series arrives with no signs of Brenda Blethyn's mac and hat being stuffed in the back of a wardrobe just yet. DCI Vera Stanhope's calculating mind deals with two cases this year (with a further four planned for 2022).
Vera release date
Vera is returning to ITV this autumn.
27. The Great British Bake Off
It's no overstatement to say last year's Bake Off was one of the most important moments in 2020, filmed under intense pressure with the bakers and crew forming a lockdown bubble. Will this year be all about the baking? Or, hopefully, will it still all be about the innuendos?
The Great British Bake Off release date
The Great British Bake Off is returning to Channel 4 HD (CH 104/141) on Tuesday 21 September at 8pm.
28. All Creatures Great And Small
After just one series and a Christmas special, this Channel 5 take on James Herriot's much-loved works about a Yorkshire vet in the 1930s has already ascended to a level that forms part of our British identity, along with afternoon tea and moaning about the weather. So its return for a new series should herald as much fanfare as this island can muster.
All Creatures Great And Small release date
All Creatures Great and Small is returning to Channel 5 HD (CH 105) on Thursday 16 September at 9pm.
29. I'm A Celebrity… Get Me Out Of Here
It's series 21 for Ant and Dec's torture chamber (or light entertainment vehicle, depending on your persuasion). The last series saw the celebrities hanging out in a Welsh castle, but will this year see them return to the Australian jungle with its many-legged local wildlife?
I'm A Celebrity… Get Me Out Of Here release date
I'm A Celebrity… Get Me Out Of Here is returning to ITV this autumn.
30. Sandylands
Fancy another trip to the seaside town of Sandylands? Sweet and seriously funny (with a seriously impressive cast including Sanjeev Bhaskar, Tracy-Ann Oberman, David Walliams and Craig Parkinson) it's the perfect antidote to the grimness of the changing seasons.
Sandylands release date
Sandylands is returning to GOLD this autumn.
31. Brassic

Joe Gilgun (This Is England) and Michelle Keegan (Our Girl) return in this comedy drama about friends who commit outlandish crimes. But will Gilgun's Vinnie finally get his girl after confessing his love to Keegan's Erin at the end of series 2? We're can't wait to find out.
Brassic release date
Brassic is returning to Sky Max this October.
32. The Cockfields
Co-created and starring Joe Wilkinson (After Life), the first series of The Cockfields about the ever-relatable issue of bringing a girl home for the first time was as delightful as it was hilarious. This series sees Susannah Fielding (This Time with Alan Partridge) and Greg McHugh (Fresh Meat) join the cast.
The Cockfields release date
The Cockfields is returning to GOLD this autumn.
33. Code 404
Line Of Duty alumni Daniel Mays and Stephen Graham return for more cybernetic police comedy. In the spirit of The Naked Gun films, series one was a joy, featuring a high gag rate and a superb supporting cast. The fact it's back on our screens so quickly is a beautiful thing.
Code 404 release date
Code 404 returned to Sky Comedy (CH 135/123), with the first episode airing on Wednesday 1 September.
34. Taskmaster

The most consistently funny show on TV returns for series 12, featuring Guz Khan (Man Like Mobeen), Alan Davies (QI), Desiree Burch (Too Hot To Handle), Victoria Coren Mitchell (Only Connect) and Morgana Robinson (The Windsors). Guaranteed comedy carnage.
Taskmaster release date
Taskmaster is returning to Channel 4 HD (CH 104/141) on Thursday 23 September at 9pm.
35. Guilt
Despite the talent pedigree involved (written by Neil Forsyth, starring Mark Bonnar and Jamie Sives) this first drama commissioned for the new BBC Scotland channel was a surprise hit. This series picks up the story of the two brothers two years after their hit and run.
Guilt release date
Guilt is returning to BBC Two this autumn.
36. Back To Life
Co-written and starring Daisy Haggard as Miri Matteson, a woman looking to rebuild her life after an 18-year prison sentence, this was one of the best comedies in 2019 – a year, let's not forget, that also featured Fleabag. This second series picks up Miri's story.
Back To Life release date
Back To Life will air on BBC One HD (CH 101/108) from Tuesday 31 August, with the first episode being shown at 10.35pm.
How to watch Amazon Prime Video with Virgin TV
Prime Video is available to all Virgin TV customers with a V6 box, powered by TiVo®, and a subscription to the service. Simply sign up to Amazon Prime Video via their website, and you can log in on the box. And because Prime Video is fully integrated into TiVo®, you can search without even going into the app. Just select Search & Discover from the Home menu and type in the name of the show or movie you're after.
How to watch Netflix with Virgin TV
If you have a TiVo® box or Virgin TV V6 box, powered by TiVo®:
Press home on your remote
Select Apps & Games
Select All Apps
Select Netflix
If you're already a Netflix subscriber, you can also access the app through Search & Discover or by pressing Red on channel 204. Just sign in with your existing login and start watching. And you'll only have to log in the first time you use it.
If you're new to Netflix, then you'll need to subscribe to use the app. The easiest way to do this is by going to netflix.com/virginmedia. You can also subscribe using the Netflix app in Apps & Games.
TV channels: Channels, content and features available depend on your chosen package. Channel line-ups and content are subject to change at any time and to regional variations.
HD: HD TV set, V HD Box, TiVo box or Virgin TV V6 connected with HDMI cables required for HD channels. Number of inclusive HD channels depends on package.
ITV HD is subject to regional variation. ITV HD is not available where STV HD or UTV HD is available.
Catch Up TV: Catch Up TV content available for up to 7 days or up to 30 days after broadcast, depending on content.
On Demand: Content available to view depends on TV package. Time limits apply for viewing chargeable On Demand content – see virginmedia.com. Once purchased, all chargeable On Demand content must be viewed within 48 hours. Premium channels and upgrades must be kept for at least 30 days.
Amazon Prime Video: Amazon Prime subscription required at extra cost. 18+. Click here for T&Cs.
Netflix: Netflix subscription required at extra cost.
Image credits: British As Folk © UKTV / Nick Wall