Skip to main content
They've covered serial murder, gang warfare and inventive uses of foam filler – and now we're heading back to Friday Street for a provocative third series…
No Offence, Thursday 13 September, 9pm, Channel 4/HD (CH 104/141). Also available for 7 days in Catch Up > Channels > All 4
No Offence follows the gaggle of maverick cops who work at Manchester's Friday Street station, solving unorthodox crimes. But this isn't your average police show.
In its first two brilliant series, this show went where others wouldn't dare. With Shameless creator Paul Abbott in charge, it's no wonder that they've pushed the envelope. It's a show where women are the driving forces, and issues such as the murder of girls with Down's syndrome and racist attacks are dealt with honestly and powerfully.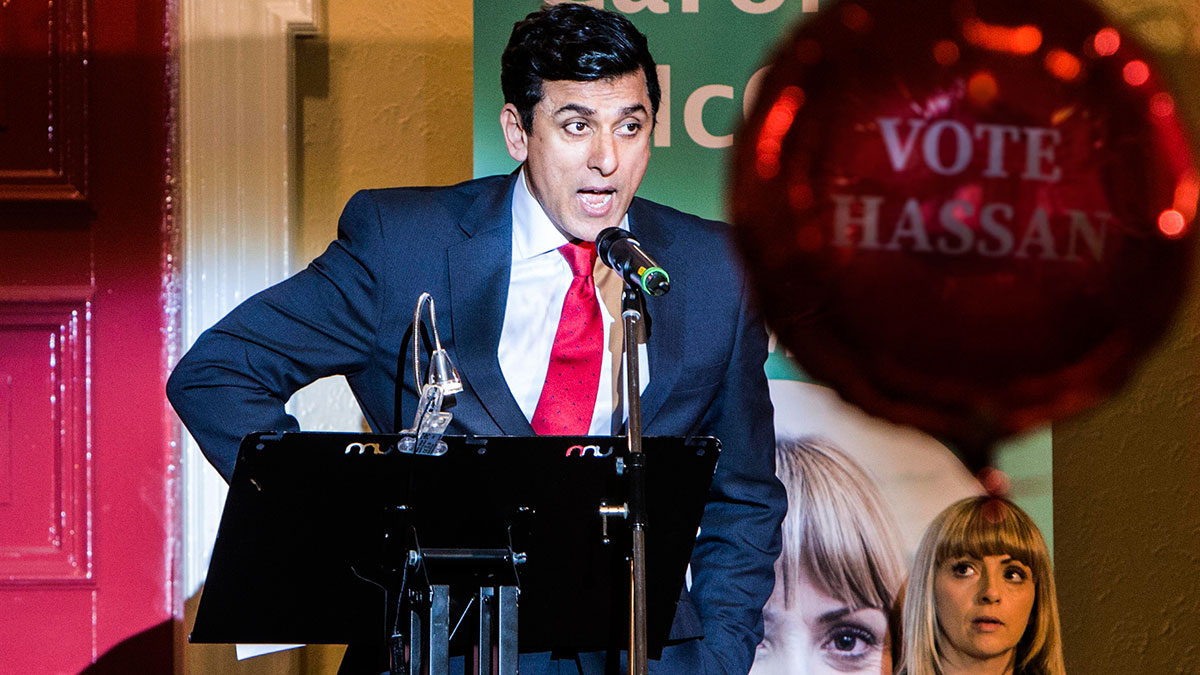 And now, in series 3, No Offence addresses far-right extremism, with an attempted assassination of a local politican that has huge implications for the Friday Street team. They are led, as ever, by no-nonsense DI Vivienne Deering (Joanna Scanlan) – the kind of detective inspector who puts the rule book in the paper shredder. We went behind the scenes on the set to speak to the cast and get the inside scoop.
There is a shocking death
Episode 1 might require some tissues, as we say goodbye to a beloved character. Elaine Cassidy tells us, "You really see Friday Street pull together as a team, as they always do. They get tighter as things get tougher." But you'll have to tune in to find out who is no longer with us. Our lips are sealed…
There are also some new faces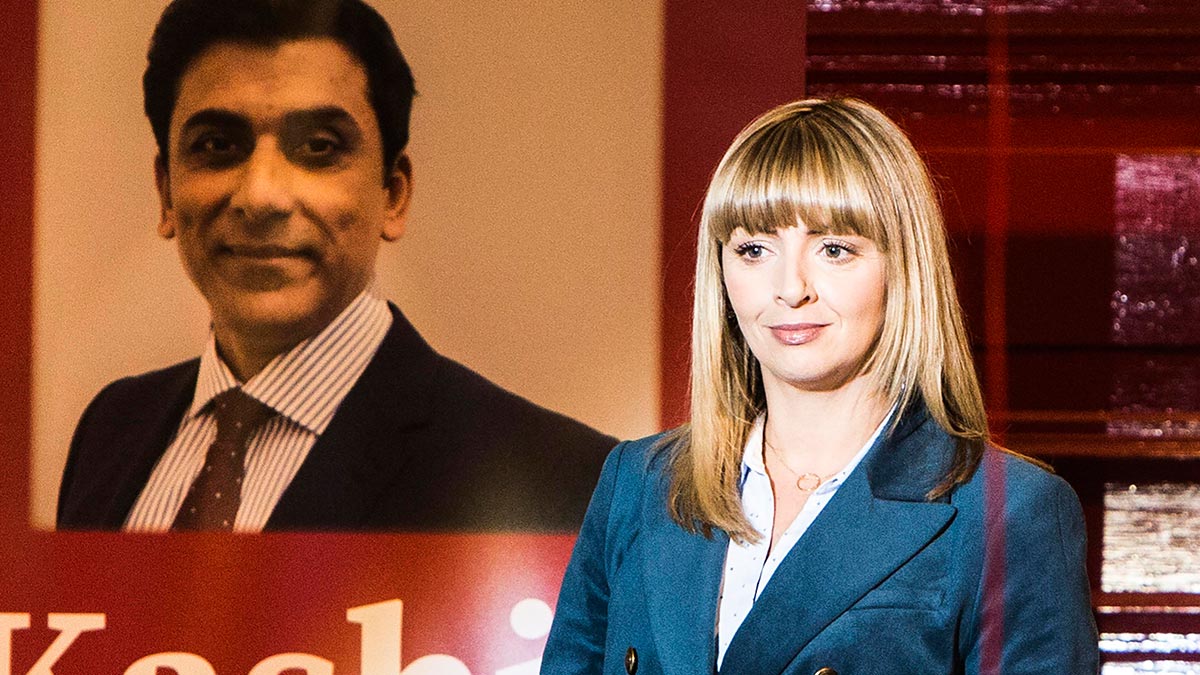 These include Nigel Lindsay (Four Lions), as a controversial new addition to Friday Street. "Nigel's character, Terry, is very, very non-politically correct," says Will Mellor. "He has a bad odour problem, and Spike has to have a word."
Also new to the cast is Claire Rushbrook as Superintendent Marilyn Marchant. "It was intimidating joining the cast," she says. "I've watched and loved the show. Joanna is fantastic – I've long admired her work. She makes it seem so effortless."
Lisa McGrillis (Mum), pictured above, joins as mayoral candidate Caroline McCoy – and you may recognise her political style. "I looked at Nicola Sturgeon for reference. She's young and intelligent – people can relate to her. She doesn't always speak like a politician. Caroline, similarly, is really fresh."
It's action-packed from the get-go
Mellor assures us we're in for quite the fast-paced ride. "There are lots of big emotions in the first episode. It's got everything – guns, far-right groups, terrorism, politics. From the first 15 minutes it sets the tone. You're going to need a breather by the time the first break comes!"
The cast love getting physical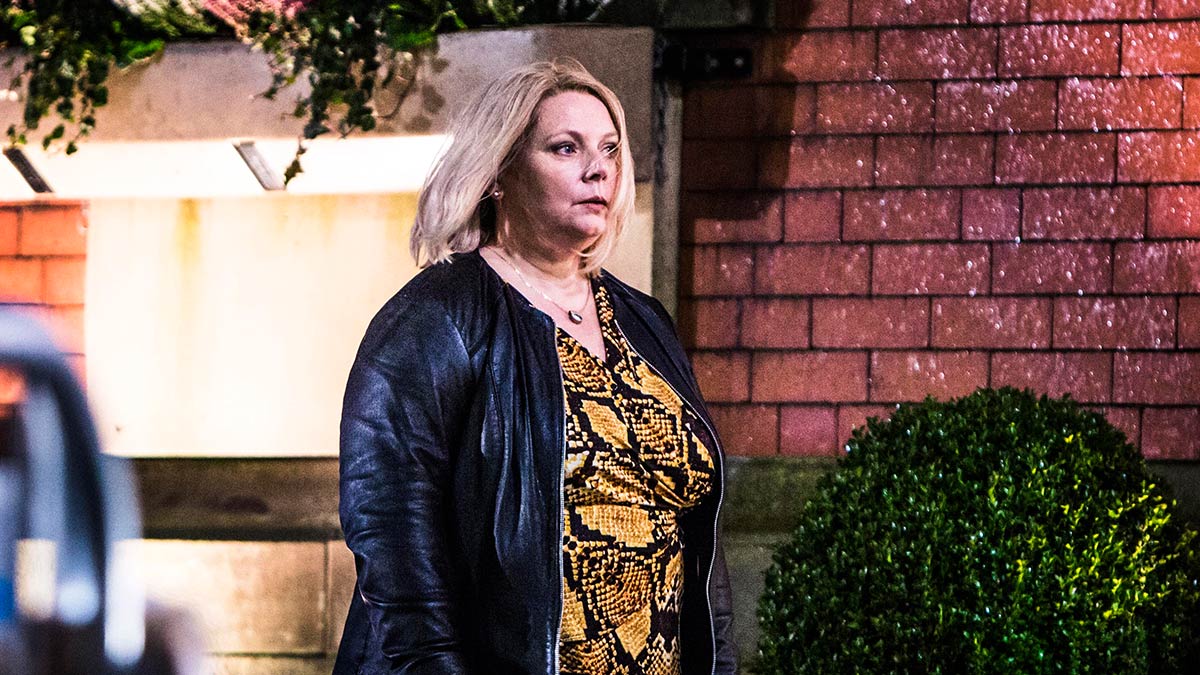 "I love action and stunts," Scanlan tells us. "I don't know why they chose Alicia Vikander for Tomb Raider. I was available."
And she's not alone. "I've always wanted to be an action hero," Mellor says. "That's what I'm aiming for. That's where my dream has always been. I'm 42, I'm the right age to do it." Watch this space…
The crew have faced some unusual hurdles
Some of the best No Offence scenes go down in the Friday Street toilet. As Scanlan tells us, these bogs have been the scene of some pretty hefty crimes. "We have a set of loos that are fake on set. They've been repeatedly defecated in. These loos don't flush. It's a sheer act of vandalism." The crew even had T-shirts made with "I tried to catch the phantom pooer" printed on the front and "#MePoo" on the back.
Also, as we witnessed during filming at Rochdale Town Hall, the crew had to contend with a youth orchestra's rehearsals while filming. Ah, the glamorous life of TV.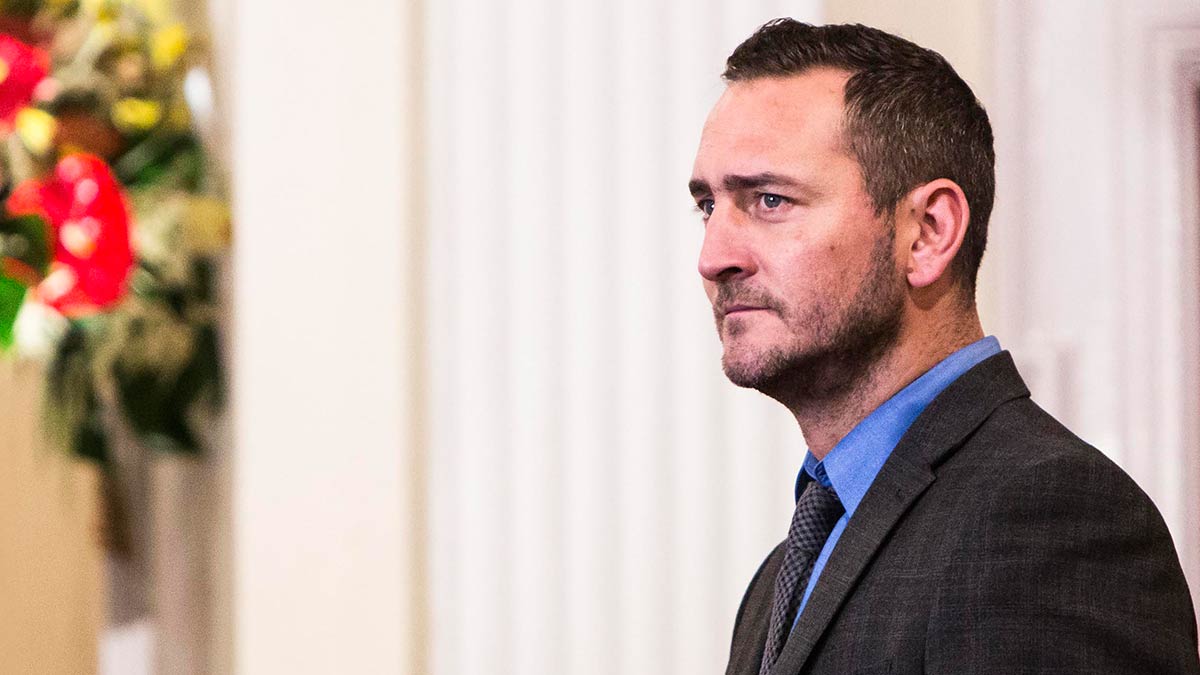 Mellor let slip that there may be a little romance ahead for Spike and Dinah. "Just a little bit. It's like Moonlighting – Cybill Shepherd and Bruce Willis style!" It's unclear as yet whether Spike and Dinah will be sitting in a tree. You'll have to tune in and find out…
Spike gets beardy
When we joined him for a chat in his trailer, Mellor resembled Ian Beale in his homeless wreck era circa 2012. "I have to go undercover," he says to explain the bald cap and bushy beard. "It took an hour to do. I couldn't have the beard full-time because (a) it's itchy, and (b) every time you eat you have hair in your food."
There are some very special cameos
They say never work with animals or kids. But No Offence doesn't like to play it safe. We've got kids – in both senses of the word – as Saira Choudhry's daughter pops up in episode 5 with an unusual pal. "She's playing a teenage girl with a goat. That's all I can say right now."
Choudhry runs a drama school in Manchester, and the kids who attend also got their big chance this series. "We got 50 of the kids to come do some supporting artist work in one of the episodes," she tells us. "It was a great day for them to get on set and experience what it's like." We'll keep our eyes peeled for them!…
Channels, content and features available depend on your chosen package.
TV channels: Channel line-ups are subject to change and regional variations. TV packs currently exclude some teletext services.
HD: HD TV required to view HD channels. Number of inclusive HD channels depends on package.
Interviews: Any opinions expressed in interviews are those of the interview subject and not those of Virgin Media.