Skip to main content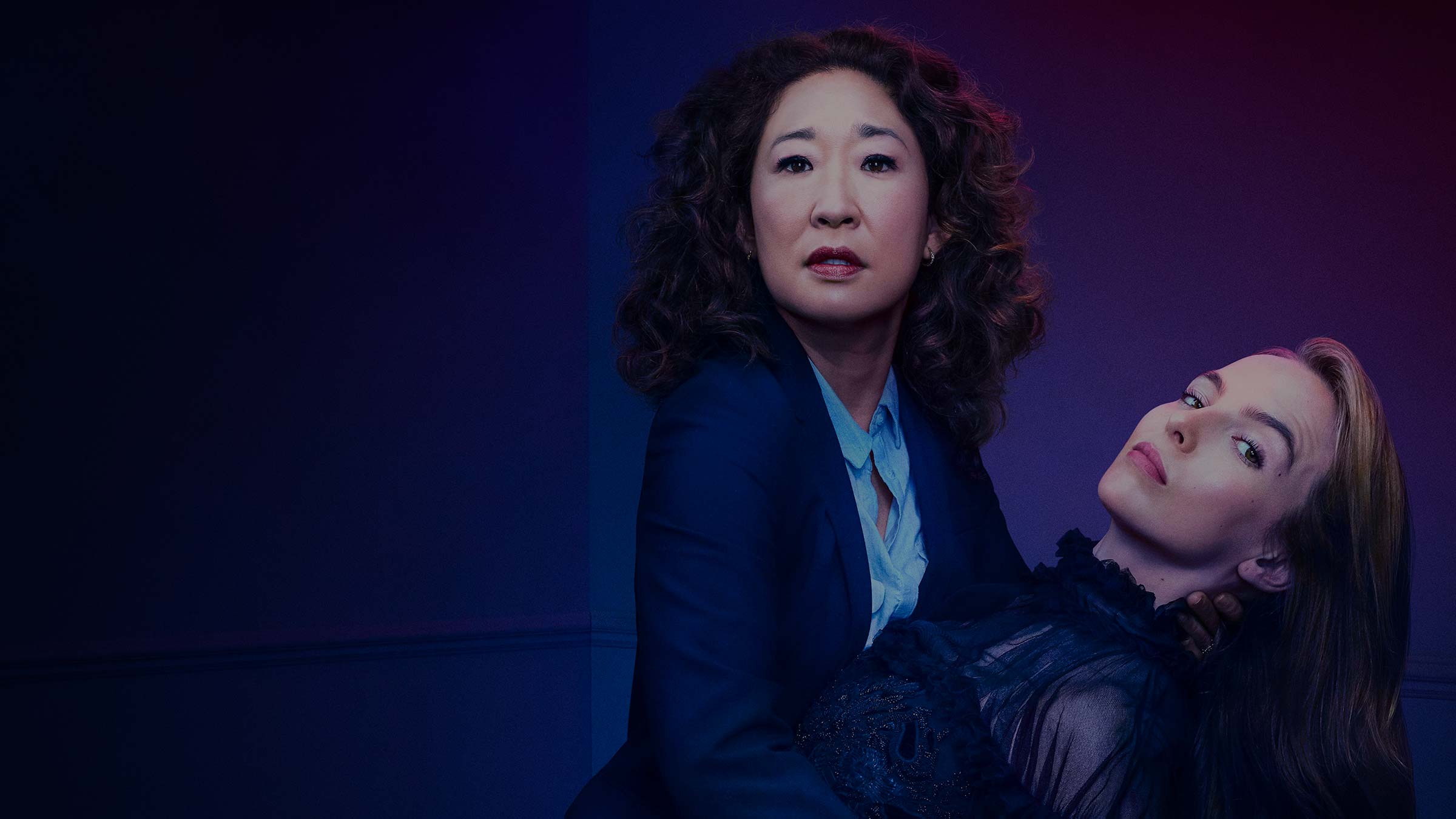 Looking for something new to binge? You've come to the right place…
Available to buy on the Virgin Media Store
There's a mourning process that occurs after finishing a really good series. Once you've reached the final stage of grief – acceptance – that's where we come in. We're here to gently nudge you in the right direction so you can accept the loss and welcome some new series into your life.
The feeling is similar when you're finishing a good book. You try to slow down your reading in the last chapter, even though you're dying to know what happens. But there's no escaping it – you've reached the end. So we're going to help you recover with a double whammy: TV series based on books (or comic books). There's never been a better time to draw the curtains and get your head stuck in a good series! Read on to see what's in Store.
Series 1 & 2, available to buy on the Virgin Media Store
For fans of… Fleabag

The on-screen chemistry between co-stars Sandra Oh as Eve and Jodie Comer as Villanelle sizzles again in this second series. Coupled with the show's irreverent, dark humour and over-the-top outfits, it makes the security agent and psychopathic assassin a delightfully deranged pair to watch as they continue their cat-and-mouse chase.
With twists, turns and betrayals aplenty, you'll be reeling once the credits have rolled. But don't despair, as the BAFTA-winning show, based on the Codename Villanelle novellas by Luke Jennings, will be returning for series 3!
Season 1, available to buy on the Virgin Media Store
For fans of… Homeland

If you fancy seeing The Office's Jim Halpert swap his rumpled shirt and tie for a flak jacket, check out John Krasinski as the titular CIA analyst in this explosive series. Ryan, a former US Marine, is flung from his desk job into a dangerous field assignment to face a new type of terrorism. The character from Tom Clancy's bestselling series of novels was the focus of a few movies before transitioning to television for this series, which also stars Wendell Pierce (The Wire) and Abbie Cornish (Three Billboards Outside Ebbing, Missouri).
Season 1, available to buy on the Virgin Media Store
For fans of… Mr Mercedes

When just one Stephen King story simply won't do, step into a King multiverse with Castle Rock. It's like a greatest hits compilation, with stories, characters and themes from some of the author's best works – and of course, like many of his tales, it's set in Maine. This psychological horror series even stars Bill Skarsgård, who plays Pennywise in the film adaptations of It, and Sissy Spacek, who was the eponymous Carrie in the 1976 original.
Based around the story of a mysterious prisoner (Skarsgård) who's been locked in a cage underneath Shawshank State Prison for 30 years, this is a real treat for both diehard King fans and those new to his endlessly inventive imagination.

Seasons 1-3, available to buy on the Virgin Media Store
For fans of… Orphan Black

The Handmaid's Tale is about a dystopian future in which women are forcibly assigned specific roles (such as bearing children) under a patriarchal, totalitarian government. Margaret Atwood, author of the 1985 novel, has been on board with the series from the very beginning. Showrunner Bruce Miller developed the storyline beyond the events of the book after the first season, and season 3 offers a glimmer of hope that a revolution could be around the corner…
It's by no means an easy watch, but it's quite unlike anything else on TV, and with the fiery June (Elisabeth Moss, Us) starting to fight back against her oppressors, there's no better time to take a look under the bonnet…

Season 1, available to buy on the Virgin Media Store
For fans of… Colony

What if the answer to decreasing violence was violence? In this ten-episode series – a spin-off of the hit film franchise – all crime is legal for a specified 12-hour period. Do the crime, serve no time!
It sounds good in theory, but to paraphrase a character from fellow TV thriller Westworld, violent delights inevitably have violent ends. And although neither the movies nor the TV series are based on books, writer James DeMonaco scripted all the films, directed three of them and penned several episodes of the show, so we're saying that counts!
Series 1, available to buy on the Virgin Media Store from Saturday 7 September
For fans of… The Bisexual

"Have you ever had an inappropriate thought?" reads the tagline on the cover of Rose Cartwright's novel Pure. While the answer on pretty much everyone's lips is "yes", for Rose, who has a form of obsessive-compulsive disorder known as "Pure O", intense, distressing and intrusive thoughts (the majority of them sexual) are a relentless, second-by-second occurrence.
Her true story is brought to the screen in this series fronted by newcomer Charly Clive, with Joe Cole (Peaky Blinders) and Kiran Sonia Sawar (Next Of Kin) also starring. It's been lauded by people who also experience intrusive thoughts for its honest, raw and often funny portrayal of the condition.
Not heard about the Virgin Media Store?
It's the place where you can buy the latest and greatest movies and TV Box Sets, yours to watch again and again, at home or on the go. Sign up now at virginmediastore.com, choose from hundreds of films and TV Box Sets and start watching instantly.
Enjoy your purchases on your Virgin TV Box (TiVo®/V6), online, or on your registered iOS and Android devices with the Virgin Media Store app.
Show me the latest releases on the Virgin Media Store.
Virgin Media Store: Separate terms and conditions apply to the Virgin Media Store service. DVD included for movie purchases only. Purchases must be made on the website or set top box. Virgin TV subscription and our latest Virgin TV V6 box required to buy and watch via set top box – Store is not available on other boxes. Compatible device & browser required. Max 5 registered devices. Max 2 devices can stream content simultaneously. Stream and download in UK only (or while temporarily in the EU).
Image credit: Killing Eve © BBC America – Photographer: Simon Schofield