Skip to main content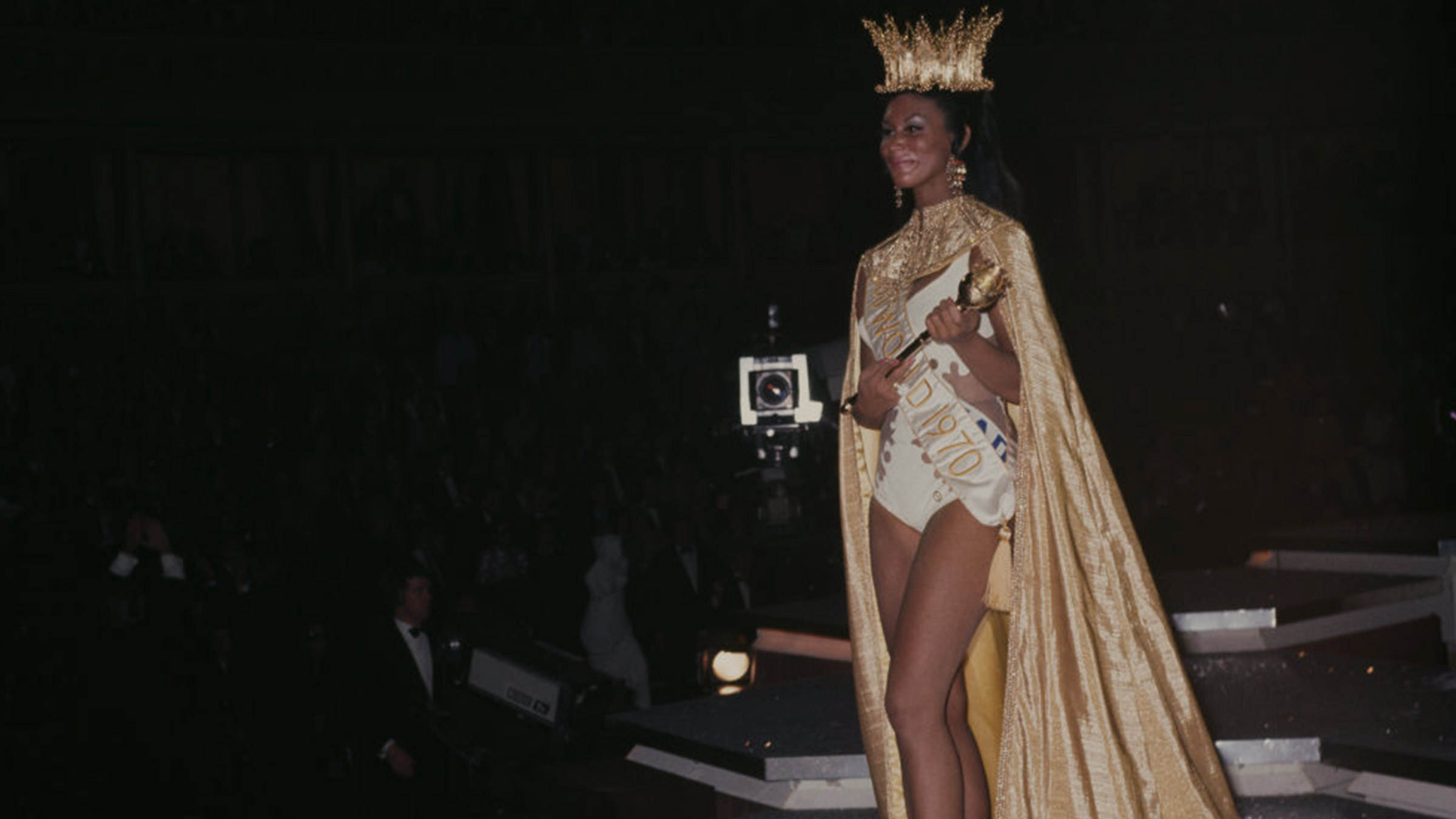 Take a look at some of the very best factual picks on Netflix, Prime Video and BBC iPlayer – and get watching
By Virgin TV Edit
Whether you're in need of a true crime fix, want to get closer to some of music's biggest names or feel like being wowed by the natural world, there is no shortage of first-class documentaries to watch across Virgin TV.
From Oscar winners and critically acclaimed hits to hidden gems that deserve – no, DEMAND – to be watched, we've picked out 30 unmissable docs available to stream right now. It's time to get stuck in…

1. Ella Fitzgerald: Just One Of Those Things
Find it in Catch Up > Channels > BBC iPlayer
Featuring stunning performance footage, the life and career of trailblazing jazz icon Ella Fitzgerald is explored in this masterful profile.
2. Citizens Of Boomtown
Find it in Catch Up > Channels > BBC iPlayer
Get the inside track on how Irish rockers the Boomtown Rats – led by Bob Geldof – shook up the UK during the politically turbulent 1970s and 80s.
3. Quincy
Find it on Netflix
Get up close and personal with one of modern music's most influential figures in this acclaimed film charting Quincy Jones' incredible career as a producer, composer and songwriter.
4. Miss Americana
Find it on Netflix
With unprecedented access, Taylor Swift reveals what it's like to be the biggest pop star on the planet. Spoiler: it's not all it's cracked up to be.
5. Amazing Grace
Find it in Apps & Games > Prime Video
Prepare to be blown away by this previously unseen live performance by the late Aretha Franklin and choir at LA's New Bethel Baptist Church in 1972.
6. Sound City
Find it in Apps & Games > Prime Video
Directed by all-round rock hero Dave Grohl, discover the amazing story behind one of music's most legendary recording studios – California's Sound City.

7. Jonestown: Terror In The Jungle
Find it in Catch Up > Channels > BBC iPlayer
The shocking story of how a charismatic US preacher set up his own township in Africa in the 1970s – and how that utopian dream turned into a murderous nightmare.
8. O.J.: Made In America
Find it in Catch Up > Channels > BBC iPlayer
How did OJ Simpson go from American football superstar to murder suspect? Explore the whole fascinating story with director Ezra Edelman's Oscar-winning docuseries. Discover even more great sports documentaries here.
9. Jack The Ripper – The Case Reopened
Find it in Catch Up > Channels > BBC iPlayer
Silent Witness star Emilia Fox and Professor David Wilson turn their forensic eyes to history's most elusive serial killer, casting new light on the infamous case.
10. Alison
Find it in Apps & Games > Prime Video
Being left for dead after an attack in 1994 was the start of South African Alison Botha's long fight for justice. This is her remarkable story.
11. Evil Genius
Find it on Netflix
After a man with a bomb strapped around his neck attempts to rob a bank, the FBI investigate. But is there more to this audacious heist than meets the eye? You'd better believe there is.
12. The Staircase
Find it on Netflix
Following the mysterious death of his wife, American novelist Michael Peterson stands trial for her murder. This one will have you scratching your head long after the credits have rolled.

13. Thatcher: A Very British Revolution
Find it in Catch Up > Channels > BBC iPlayer
With fascinating insights from her close political colleagues, this BAFTA-nominated docuseries charts the rise and fall of former Prime Minister Margaret Thatcher.
14. Miss World 1970: Beauty Queens And Bedlam
Find it in Catch Up > Channels > BBC iPlayer
When feminist protesters stormed the 1970 Miss World competition, it proved to be a game-changing moment in 20th century activism. This thought-provoking documentary revisits that chaotic night.
15. Bobby Kennedy For President
Find it on Netflix
This four-part series profiles JFK's younger brother Bobby, whose life was cut tragically short while he was campaigning to become President of the USA in the late 1960s, amid huge social upheaval.
16. World War II In Colour
Find it on Netflix
Using incredible restored footage, get even closer to the key moments, events and individuals who helped define the Second World War.
17. 13TH
Find it on Netflix
From Selma and When They See Us director Ava DuVernay, this Oscar-nominated film shines a spotlight on a legal loophole that has been exploited in order to put African-Americans behind bars for petty crimes.
18. The Vietnam War
Find it on Netflix
Veteran US filmmaker Ken Burns and co-director Lynn Novick explore of one of modern history's most disastrous conflicts in this epic docuseries. Read our exclusive interview with Lynn Novick here.
19. Earth's Great Rivers
Find it in Catch Up > Channels > BBC iPlayer
Travel the length of some of our planet's most breathtaking rivers in this docuseries, with the Amazon, Nile and Mississippi all taking centre stage.
20. Primates
Find it in Catch Up > Channels > BBC iPlayer
Think you know our closest relatives? Don't be so sure. Filmed over two years – and shot over 28 expeditions around the world – this is the story of an amazing animal family.
21. Our Planet
Find it on Netflix
Narrated by Sir David Attenborough, Our Planet offers an unprecedented look at the place we call home. Also touching on the threat posed by climate change and global warming, it's an unmissable spectacle.
22. Virunga
Find it on Netflix
Nominated for an Oscar, this sobering documentary profiles the brave conservationists putting their own lives on the line to help save mountain gorillas in the Democratic Republic Of Congo's Virunga National Park.
23. Call Of The Forest: The Forgotten Wisdom Of Trees
Find it in Apps & Games > Prime Video
Get your metaphorical walking boots on and prepare for a calming stroll, as scientist Diane Beresford-Kroeger highlights the importance of trees to our planet.
24. Wildest Asia
Find it in Apps & Games > Prime Video
From Japan to China and everywhere in between, learn more about the world's largest continent and the rare animals who inhabit it thanks to this stunning documentary.

25. Minimalism: A Documentary About The Important Things
Find it on Netflix
Less is definitely more in this thought-provoking documentary, which shines a light on the Americans who have rejected consumerism.
26. Three Identical Strangers
Find it on Netflix
Separated at birth, three triplets discover each other later in life. This acclaimed documentary film examining the strange circumstances behind their separation must be seen to be believed.
27. Sunshine Hotel
Find it in Apps & Games > Prime Video
In this Sundance Film Festival winner, director Michael Dominic goes behind the doors of New York's infamous Sunshine Hotel to chart its history and meet its colourful inhabitants.
28. Life Off Grid
Find it in Apps & Games > Prime Video
Tempted to get away from it all? These Canadians have done just that, choosing to disconnect from the modern world and live off renewable energy.
29. The Queen Of Versailles
Find it in Catch Up > Channels > BBC iPlayer
When the super-wealthy Siegel family go about building an opulent new home for themselves, their plans are scuppered by the 2008 financial crisis. This acclaimed documentary from Lauren Greenfield shows how quickly the American dream can turn sour.
30. Climbing Blind
Find it in Catch Up > Channels > BBC iPlayer
Follow Jesse Dufton's incredible attempt to become the first blind person to lead a climb up the treacherous Old Man of Hoy in Orkney, Scotland. Gripping, poignant and inspiring.
How to watch Netflix with Virgin TV
If you have a TiVo® box or Virgin TV V6 box, powered by TiVo®:
Press home on your remote
Select Apps & Games
Select All Apps
Select Netflix
If you're already a Netflix subscriber, you can also access the app through Search & Discover or by pressing Red on channel 204. Just sign in with your existing login and start watching. And you'll only have to log in the first time you use it.
If you're new to Netflix, then you'll need to subscribe to use the app. The easiest way to do this is by going to netflix.com/virginmedia. You can also subscribe using the Netflix app in Apps & Games.
How to watch Amazon Prime Video with Virgin TV
Prime Video is available to all Virgin TV customers with a V6 box, powered by TiVo®. Simply sign up to Amazon Prime Video via their website, and you can log in on the box. And because Prime Video is fully integrated into TiVo®, you can search without even going into the app. Just select Search & Discover from the Home menu and type in the name of the show or movie you're after.
TV channels: Channels, content and features available depend on your chosen package. Channel line-ups and content are subject to change at any time and to regional variations.
Catch Up TV: Catch Up TV content available for up to 7 days or up to 30 days after broadcast, depending on content.
On Demand: Content available to view depends on TV package. Time limits apply for viewing chargeable On Demand content – see virginmedia.com. Once purchased, all chargeable On Demand content must be viewed within 48 hours. Premium channels and upgrades must be kept for at least 30 days.
Amazon Prime Video: Amazon Prime subscription required at extra cost. 18+. Click here for T&Cs.
Netflix: Netflix subscription required at extra cost.