Skip to main content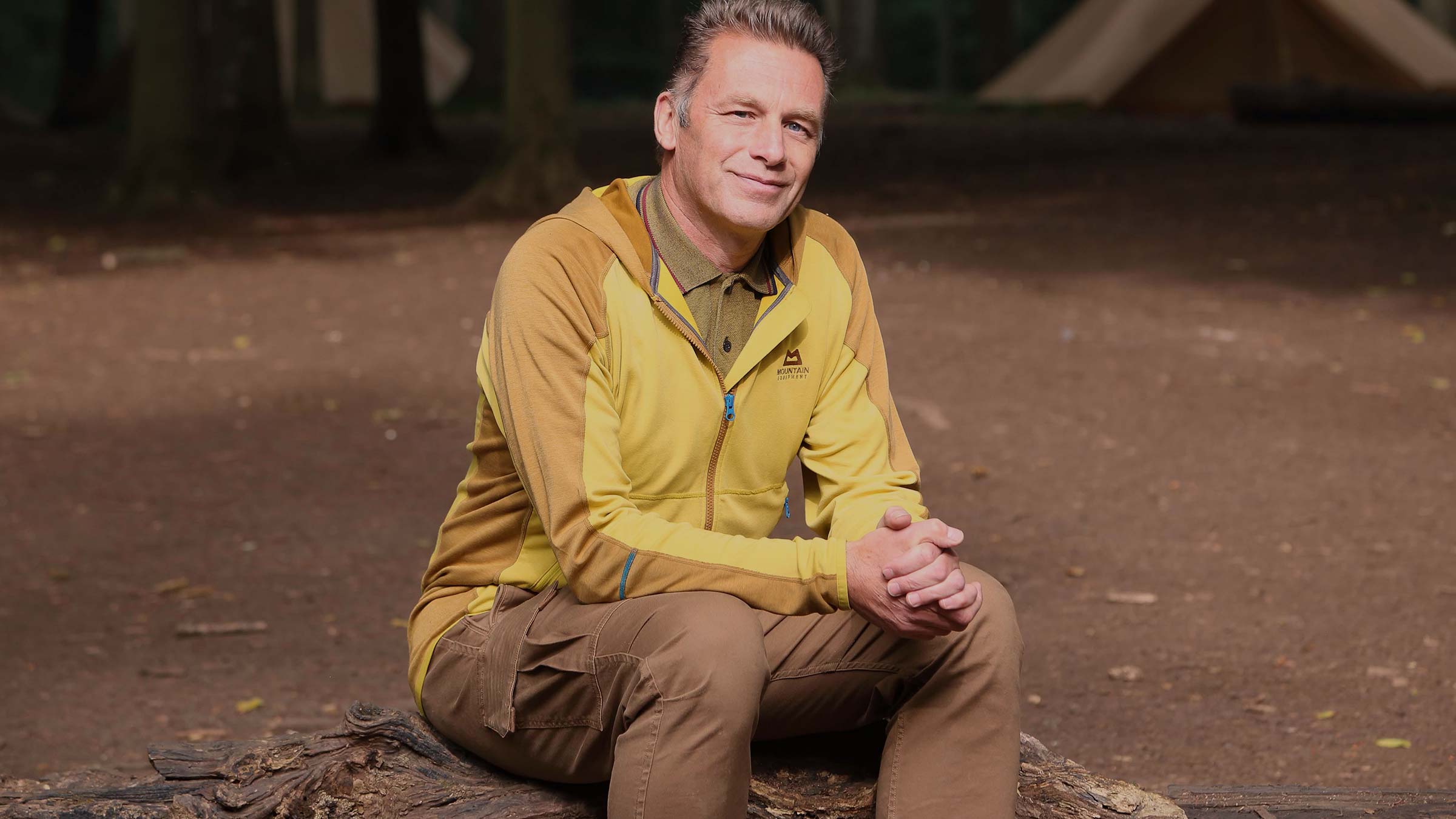 The zoologist chats exclusively about National Geographic WILD HD's collection of amazing documentaries, Tiger King and the precarious future facing some of the world's most majestic animals
By Jack Prescott, Senior Staff Writer
Chris Packham is a happy camper. Speaking on the phone from his home in the New Forest, the TV wildlife expert has some welcome news to share.
"My father's been very vulnerable because of his age and various medical conditions but we're very excited because he's had his second [COVID-19] vaccination," he says. "That's an enormous weight off our shoulders.
"As for myself and my family, we're just locking down as we did in the spring. We've got space to walk the dogs, some greenery to be poking our noses in, and we've got the bird feeders up."
Chris Packham, who narrates the documentary Cecil The Lion

But if life at home sounds hunky dory for Packham, his partner and step-daughter, he describes the past year as being professionally testing due to the devastating effect of the coronavirus pandemic on the TV industry.
"We had a lot of exciting projects on the cards that never got started," he explains. "The thought was we were going to get started on them, but we never did. Then we thought that, as we moved through 2020, we might be able to get to do them and now they're on hold again."
One project Packham has been able to get stuck into, however, is narrating the brilliant documentary Cecil The Lion, which kicks off Nat Geo WILD's annual Big Cat Week at 9pm on Monday 1 February.
Back in 2015, one of the world's most famous lions – Cecil – was killed by an illegal hunt in Zimbabwe. The shock of this legendary big cat's untimely death was felt the world over, but what is the true legacy of his passing? This UK premiere seeks to cast a light on Cecil's life, the circumstances around his demise, and what happened next to his pride.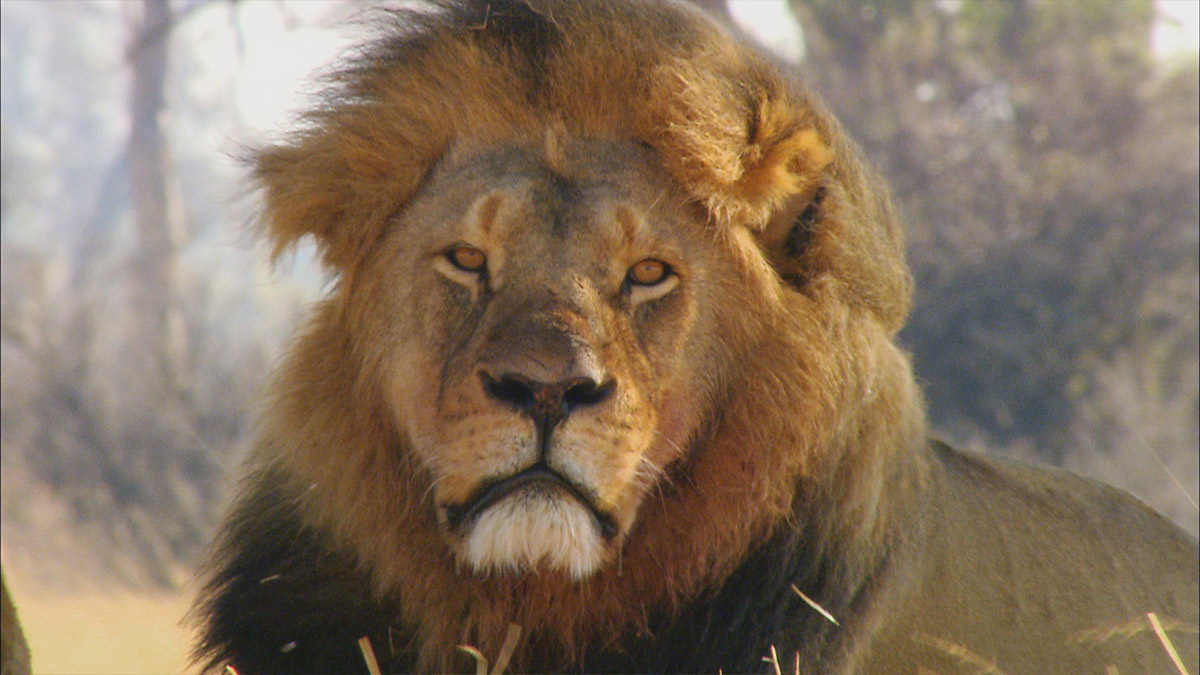 Cecil the lion, whose death in 2015 caused international outrage

Cecil The Lion is a must-watch for fans of absorbing nature documentaries, and Packham is quick to purr about the superb filmmaking featured throughout this year's Big Cat Week.
"I'm really pleased that I'm able to play a role in the set of programmes that National Geographic have made," he says. "They're top quality natural history. I mean very top quality. Some of the imagery is astonishing. The intimacy is remarkable.
"Most wildlife programmes these days are quite fast-moving, jumping from one topic to another quickly. What's exciting about this set of programmes is that we see long-form narratives. We really get to know the animals as characters and individuals, following certain events with more detail than we would usually see. We see things unfolding in almost real time."
Packham's passion for big cats is personal. He and his partner, Charlotte, run a sanctuary for the animals on the Isle of Wight, yet Packham admits he would be delighted if he was forced to shut its doors for good.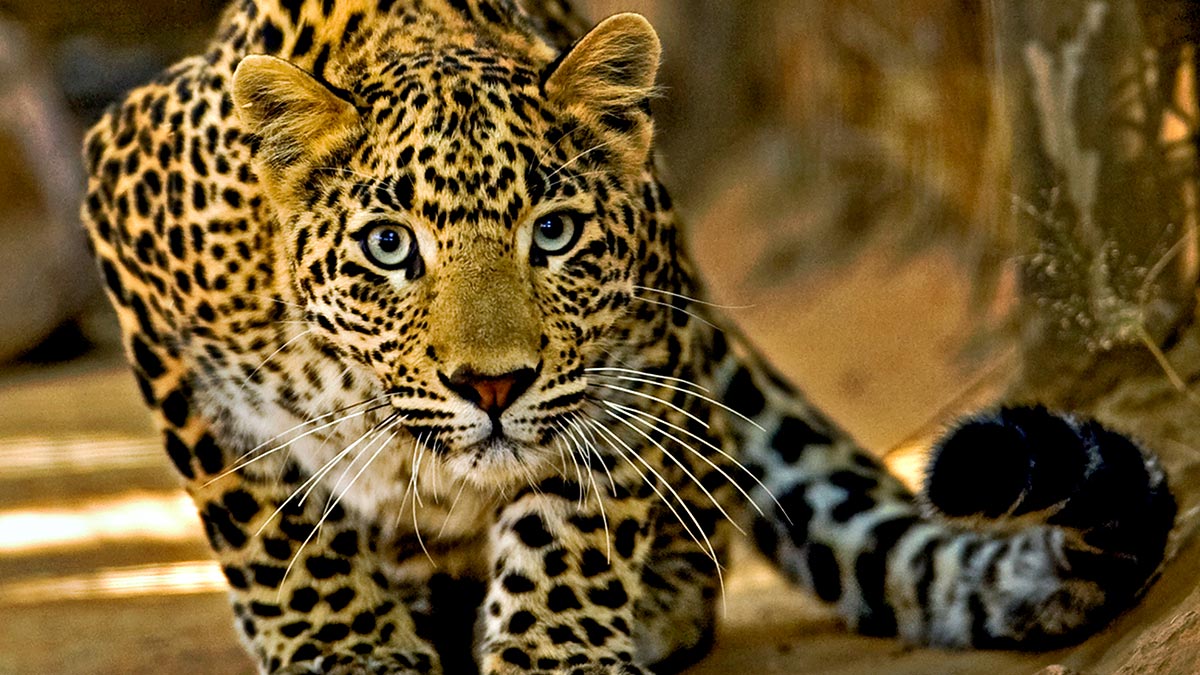 Toto the leopard, as featured in the documentary Jade Eyed Leopard

"We take animals from circuses in Europe, of which there are a lot. These animals are being kept for entertainment, often living poor and miserable lives. Our mission is to go out of business. We would love to close the doors because it would mean there aren't any animals out there that need rescuing."
Packham believes that nature documentaries should entertain, engage and create an affinity between the viewer and the animals they're seeing on screen. But is there anything the general public can do to help stop the plight of big cats? Or is it down to real change enforced by government? The two are linked more than some people think, suggests Packham.
"What shapes government legislation? We do. We live in a democracy where we can force change. When enough people stand up and ask for change, we invariably get it.
"The suffrage movement and the civil rights movement have been motivated by people rather than politicians. We elect politicians as our representatives and at least some of them remain aware of that. When we do it collectively and peacefully and rationally, then we get results."
Speaking of animals being kept for entertainment, what does Packham make of the Netflix hit Tiger King?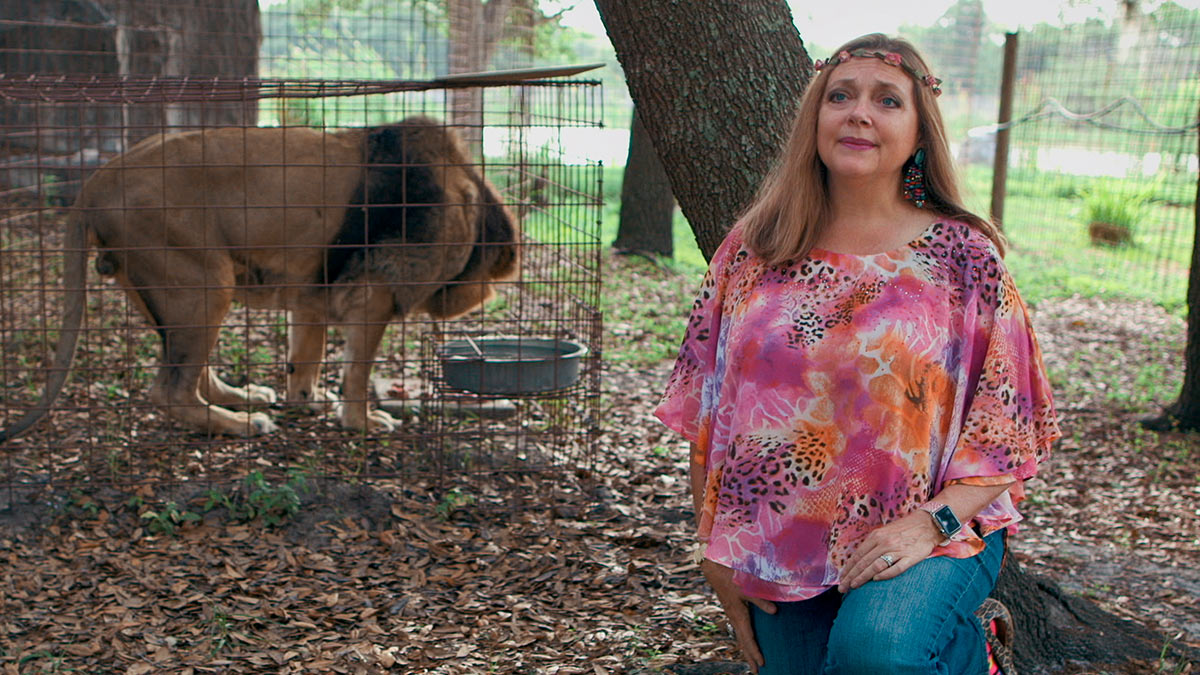 Carole Baskin, star of Netflix hit Tiger King

"As shocking and as horrid as exposés like Tiger King are, they do play a role because we wouldn't know those animals were in such trouble," he says. "It's important we balance those sorts of shows with the type of shows on National Geographic, which show these animals doing what they should be doing.
"For me as a naturalist, Big Cat Week allows us to far better understand the peculiarities and behaviours of these animals. These programmes are more real."
When is Big Cat Week on TV?
Featuring a whole week of top nature documentaries, Big Cat Week starts with Cecil The Lion at 9pm on Monday 1 February on National Geographic WILD HD (CH 265).
Shows are also available for 30 days in Catch Up > Channels > National Geographic.
TV channels: Channels, content and features available depend on your chosen package. Channel line-ups and content are subject to change at any time and to regional variations.
HD: HD TV set, V HD Box, TiVo box or Virgin TV V6 connected with HDMI cables required for HD channels. Number of inclusive HD channels depends on package.
Interviews: Any opinions expressed in interviews are those of the interview subject and not those of Virgin Media.
Image credits: Cecil The Lion © National Geographic