Skip to main content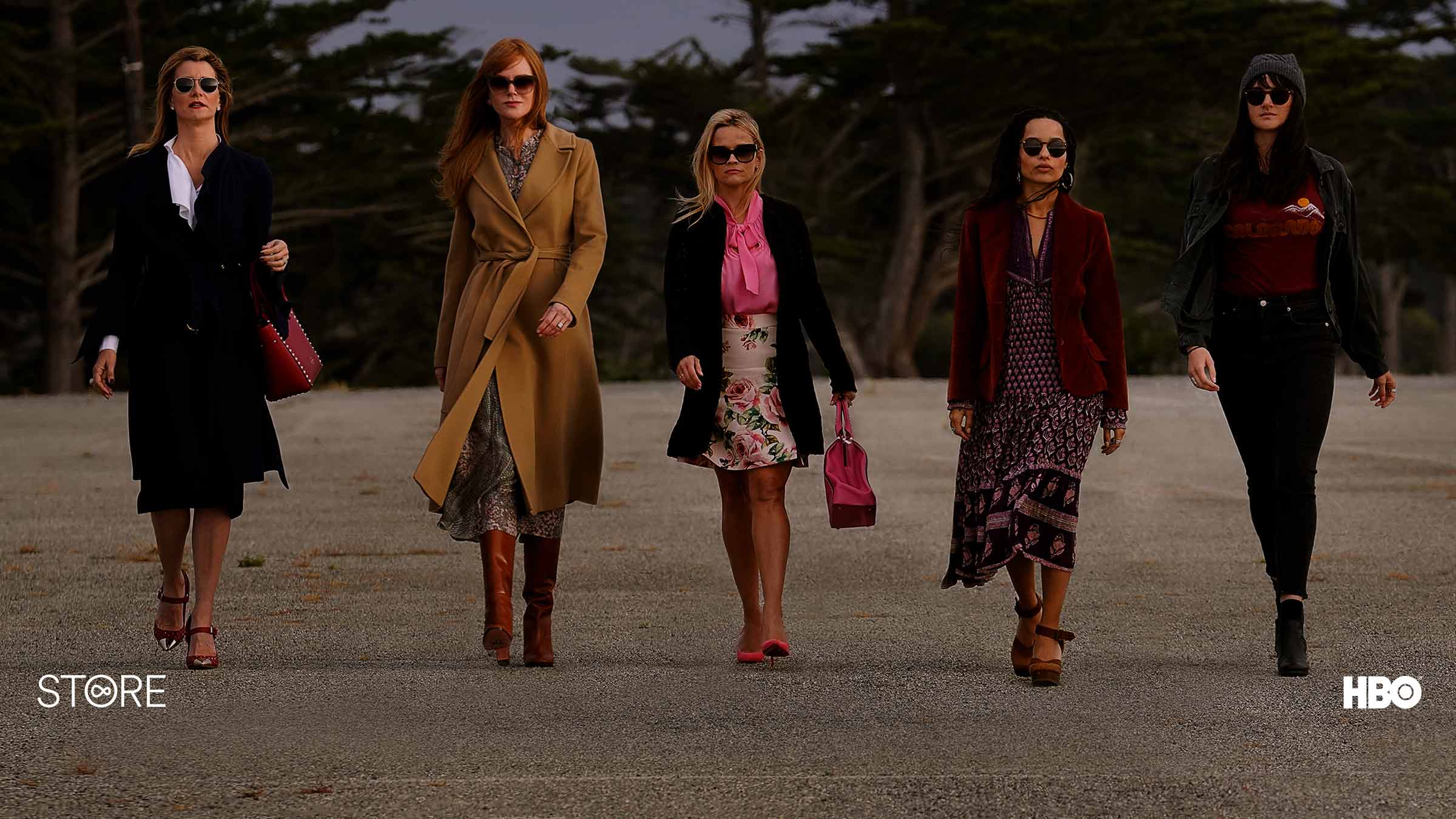 Welcome to the Long Story Short on Big Little Lies, which is full of rumours, romance and relationship drama. Whether you have ten seconds or a few minutes, we'll fill you in on all the gossip.
Big Little Lies seasons 1 & 2 Box Set, available to buy on the Virgin Media Store
Following a two-year break, the star-studded, critically acclaimed hit show is back and ready to buy on the Virgin Media Store. And, alongside the customary catfights, controversies and sisterhood sassiness that made the first season such a success, new arrival Mary Louise Wright (played by none other than indomitable queen Meryl Streep) is about to turn the entire masquerade on its head.
Just in case you happen to be one of the few people on Earth who didn't catch the brilliant first season of Big Little Lies (or BLL as we've grown to call it), or if just need a refresher on the classy crop of mums with a whole lotta baggage, let us help you out with a recap of the first season before you get stuck into the new one.

Got seconds to spare?
In Big Little Lies, based on Liane Moriarty's bestselling novel, keeping up appearances doesn't even begin to cover it. This dark multi-award-winning drama addresses marriage, sex, parenting and friendship – and what people will do to make sure they are the best at each. Inevitably, it's an exhausting way to live and the little white lies these Monterey, California residents tell themselves and others turn into very big problems. The biggest of all? Murder.

Have a minute more?
Who stars in the show?
Who doesn't is a better question! Reese Witherspoon, Nicole Kidman and Shailene Woodley play Madeline Martha Mackenzie, Celeste Wright, and Jane Chapman, who are inseparable after Jane moves to town and Madeline takes her under her wing. Laura Dern and Zoë Kravitz star as Renata Klein and Bonnie Carlson, frenemies to the main trio.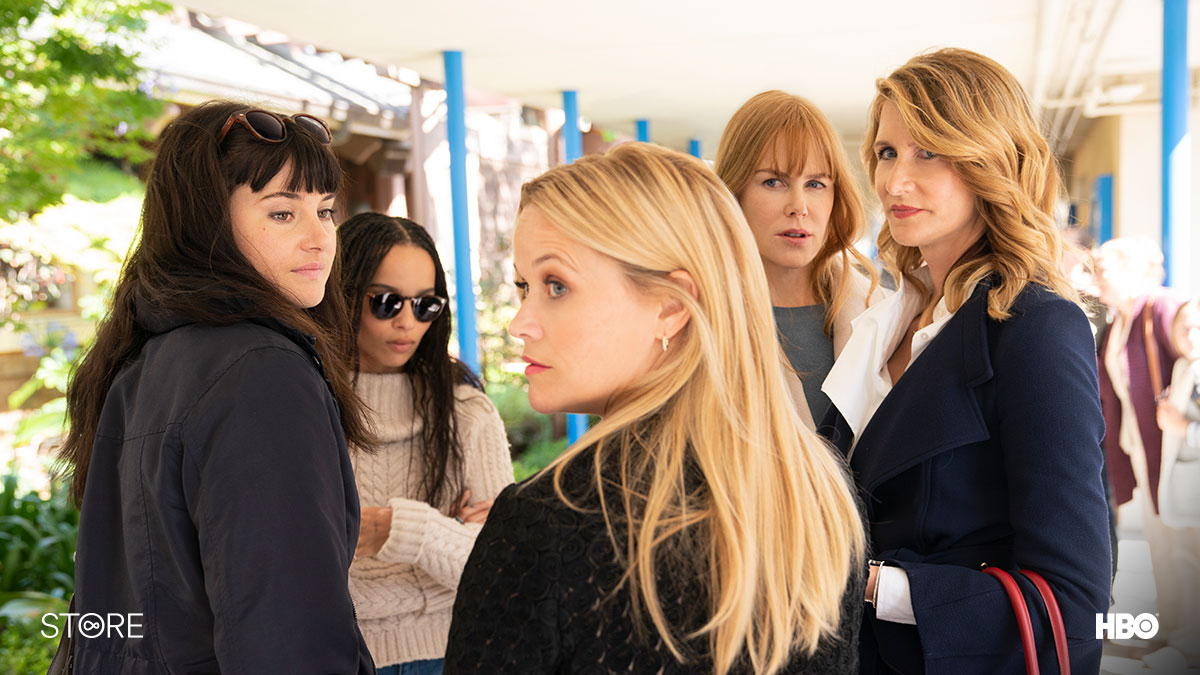 Renata's personality is an acquired taste, shall we say, and she's motivated by her career and her expensive taste. Bonnie, on the other hand, is a lovely "go with the flow" kind of gal and a modern-day hippie, but she also happens to be the wife of Madeline's ex-husband Nathan. Seeing as their kids all go to the same school, and Monterey has a way of making everyone's business everyone's business, the five women are fated to cross paths on a regular basis.
And who plays their husbands?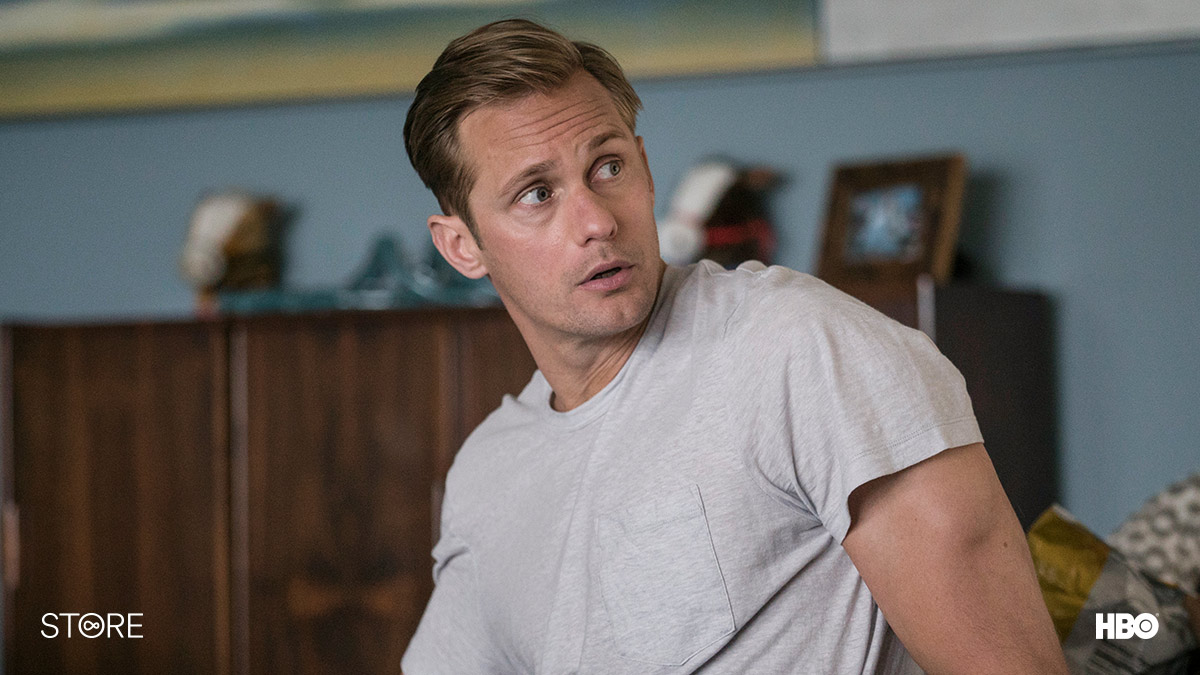 Alexander Skarsgård (above) is the abusive and controlling Perry Wright; Adam Scott is the oblivious but well-meaning Ed Mackenzie; James Tupper is the accommodating but troublesome Nathan Carlson; and Jeffrey Nordling is the laidback yet committed Gordon Klein.
How does the finale set up season 2?

Warning: spoilers ahead!

The murder that the whole of the first series alludes to is finally revealed in the last episode. At a school fundraiser, Perry beats and kicks his wife Celeste. When Jane sees Perry's face, she realises he was the man who raped her several years ago, and that he's the father of her son, Ziggy. Jane, Madeline and Renata do their best to protect Celeste, but it's Bonnie who comes in to save the day. She shoves Perry, which sends him flying down a flight of stairs to his death.
The "Monterey Five" are forever bonded from that moment forward as they all tell the police it was an accident. One of the female investigators is sceptical, however, especially because all of their stories sound so similar.
Can't get enough?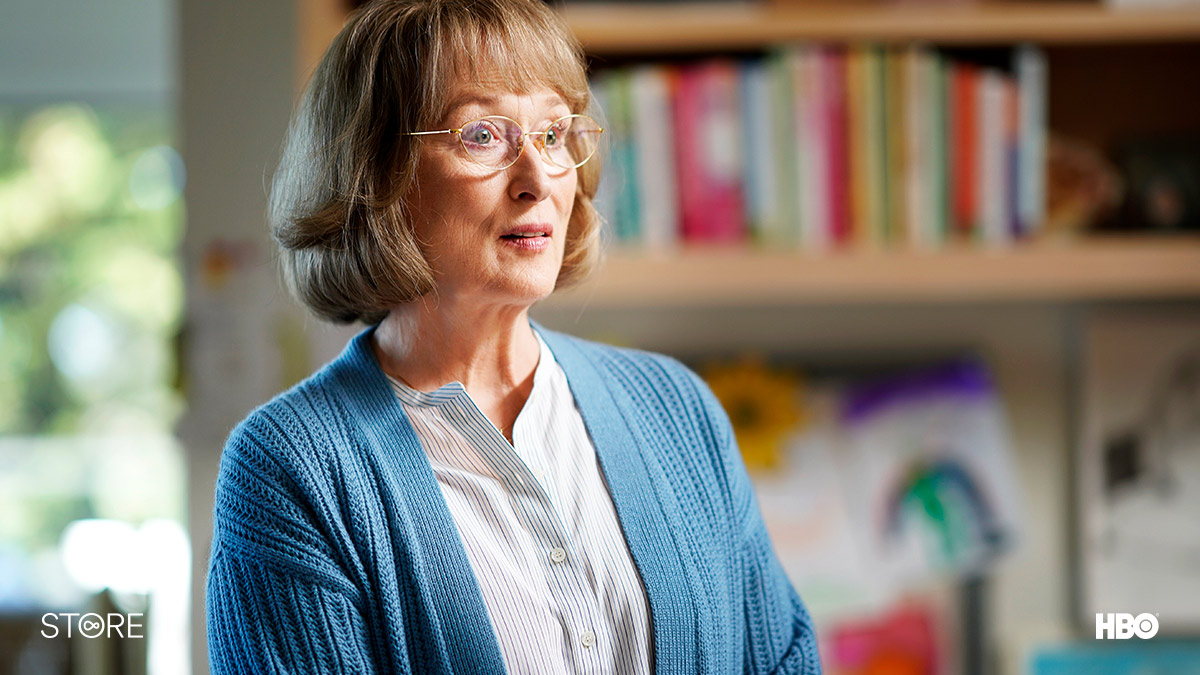 Once you've worked your way through the first series, it's time to get started on the second! Season 1 follows the storyline of Moriarty's book and season 2 is based on a short (unpublished) novella she wrote specifically to give direction for the show. The plot deals with the aftermath of Perry's death, which brings with it a very welcome addition to the cast: Meryl Streep as Perry's mother, Mary Louise Wright. And boy, does she want answers.
It also deals with the aftermath of Madeline's affair with a teacher and Renata's financial woes. Bonnie's backstory also gets fleshed out with the introduction of her mother, Elizabeth Howard (Crystal Fox), which brings its own set of problems.
That investigator from season 1 is also still on the case, trying to get to the bottom of why they didn't just tell the truth if it was self-defence. Needless to say, there's a LOT going on, so settle in for another manic trip to Monterey.
Not heard about the Virgin Media Store?
It's the place where you can buy the latest and greatest movies and TV Box Sets, yours to watch again and again, at home or on the go. Sign up now at virginmediastore.com, choose from hundreds of films and TV Box Sets and start watching instantly.
Enjoy your purchases on your Virgin TV Box (TiVo®/V6), online, or on your registered iOS and Android devices with the Virgin Media Store app.
Show me the latest releases on the Virgin Media Store.
Virgin Media Store: Separate terms and conditions apply to the Virgin Media Store service. DVD included for movie purchases only. Purchases must be made on the website or set top box. Virgin TV subscription and our latest Virgin TV V6 box required to buy and watch via set top box – Store is not available on other boxes. Compatible device & browser required. Max 5 registered devices. Max 2 devices can stream content simultaneously. Stream and download in UK only (or while temporarily in the EU).
Image credit: Big Little Lies © 2019 Home Box Office, Inc. All rights reserved.