Skip to main content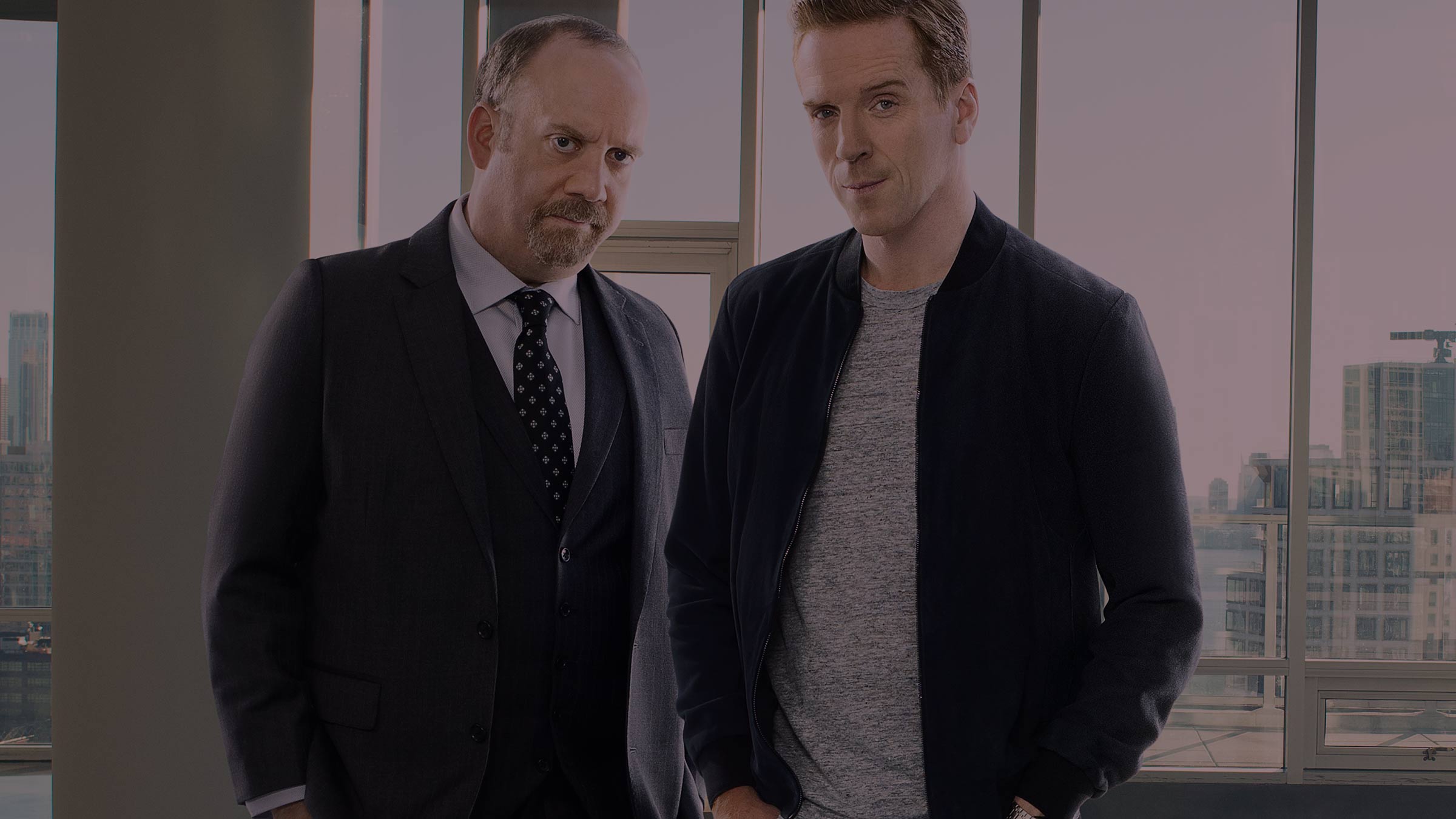 Riveting financial drama Billions has steadily gained fans over its three seasons so far – and one big reason for that is the clash of personalities at its heart…
Buy Billions seasons 1-3 on the Virgin Media Store now
On one side, Damian Lewis (Homeland) is a billionaire hedge fund manager and philanthropist. On the other, Paul Giamatti (Sideways) is a public prosecutor determined to make a name for himself by taking down Lewis's crooked rich guy. They're two of the most dependably brilliant actors around, and their presence at the heart of the show drives its success – and you can now see how, with all episodes available to buy on the Virgin Media Store.
The premise of Billions really is that simple – one driven man sets out to bring down another – but nothing in the show is straightforward, and neither man is purely one thing. We know that Bobby "Axe" Axelrod (Lewis) is guilty of insider dealing and other dodgy practices, but it soon becomes clear that Giamatti's Chuck Rhoades is also willing to bend the law to make his case. And caught between them is Wendy (Maggie Siff, Sons Of Anarchy), who's married to Chuck but working alongside Axe.
Over three seasons, we've seen both men take near-fatal blows to their marriages, their careers and their prestige. But you can bet that neither of these power-hungry schemers will stay down for long. With the help of Axe's wife Lara (Malin Åkerman, Watchmen), his protégé Taylor (Asia Kate Dillon, Orange Is The New Black – TV's first non-binary star) and Chuck's (mostly) loyal right-hand man Bryan Connerty (Toby Leonard Moore, Daredevil), they tend to bounce back… at least part of the way.
Season 3 has been the most thrilling yet, with twists and turns that you will not see coming. But as it arrives to buy on the Virgin Media Store, let's take a look at how those leading men stack up against one another in real life…


Not heard about the Virgin Media Store?
It's the place where you can buy hundreds of ace films and TV Box Sets. Register now to set up your account quickly and easily at virginmediastore.com.
Once that's done, if you have a Virgin TV box, you can buy and watch hundreds of films and TV Box Sets via the Virgin Media Store app on your box. Alternatively, if you're not a Virgin TV customer, you can buy and watch via the Virgin Media Store website and do everything through that. Simple!
Virgin Media Store: Separate terms and conditions apply to the Virgin Media Store service. DVD included for movie purchases only. Purchases must be made on the website or set top box. Virgin TV subscription and our latest Virgin TV V6 box required to buy and watch via set top box – Store is not available on other boxes. Compatible device & browser required. Max 5 registered devices. Max 2 devices can stream content simultaneously. Stream and download in UK only (or while temporarily in the EU).
Image credit: BILLIONS © 2018 Showtime Networks Inc. All Rights Reserved.