Skip to main content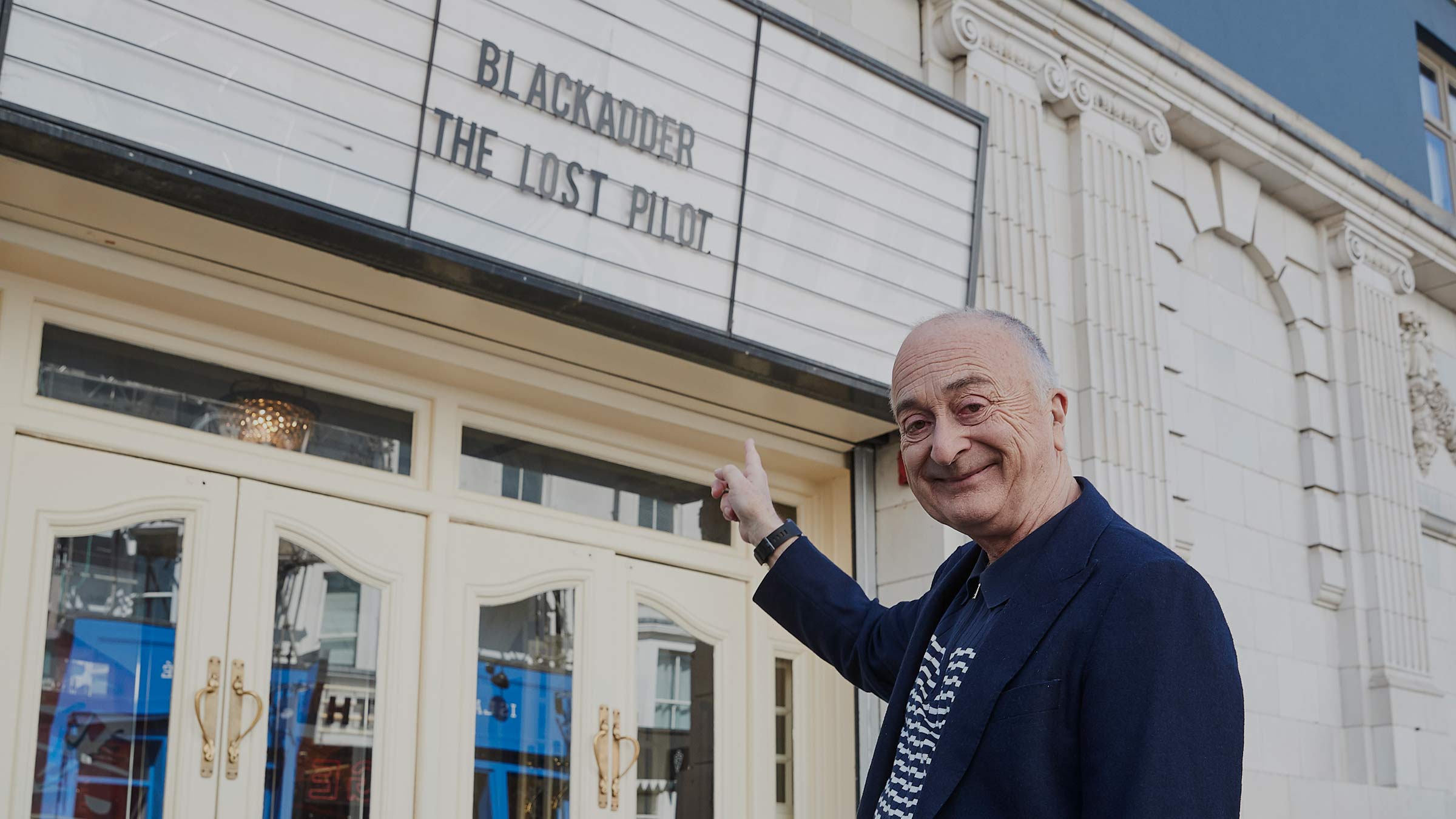 Crafty Edmund Blackadder and his pals return to screens in a never-before-seen episode and two brand new documentaries
By Charlotte Briggs, Staff Writer
Tally-ho, pip-pip and Bernard's your uncle! Fans of classic comedy series Blackadder are in for a treat this month, as the show celebrates its 40th anniversary with back-to-back episodes, two new documentaries and the unveiling of its original pilot episode for the first time on TV. Smashing!
So what's all the fuss about? Our cunning story begins when writer Richard Curtis and performer Rowan Atkinson met at Oxford University. Cue the pair cooking up a little comedy dynasty that came to be known as Blackadder, catapulting Atkinson (Edmund Blackadder), Tony Robinson (Baldrick) and Tim McInnerny (Lord Percy Percy and later Kevin Darling) to TV fame. The rest is history.
The trio were joined at various points in the series by even more comedy greats such as Hugh Laurie (George), Rik Mayall (Flashheart), Miranda Richardson (Queenie) and Stephen Fry (Melchett), their deadpan banter and satirical silliness firmly cementing Blackadder's icon status in television comedy.
So great was the show's impact that it continues to be cherished today, influencing comedians and comedies such as Ghosts and Upstart Crow. Which leads us to Blackadder: The Lost Pilot and Blackadder: A Cunning Story – two documentaries that explore the show's legacy.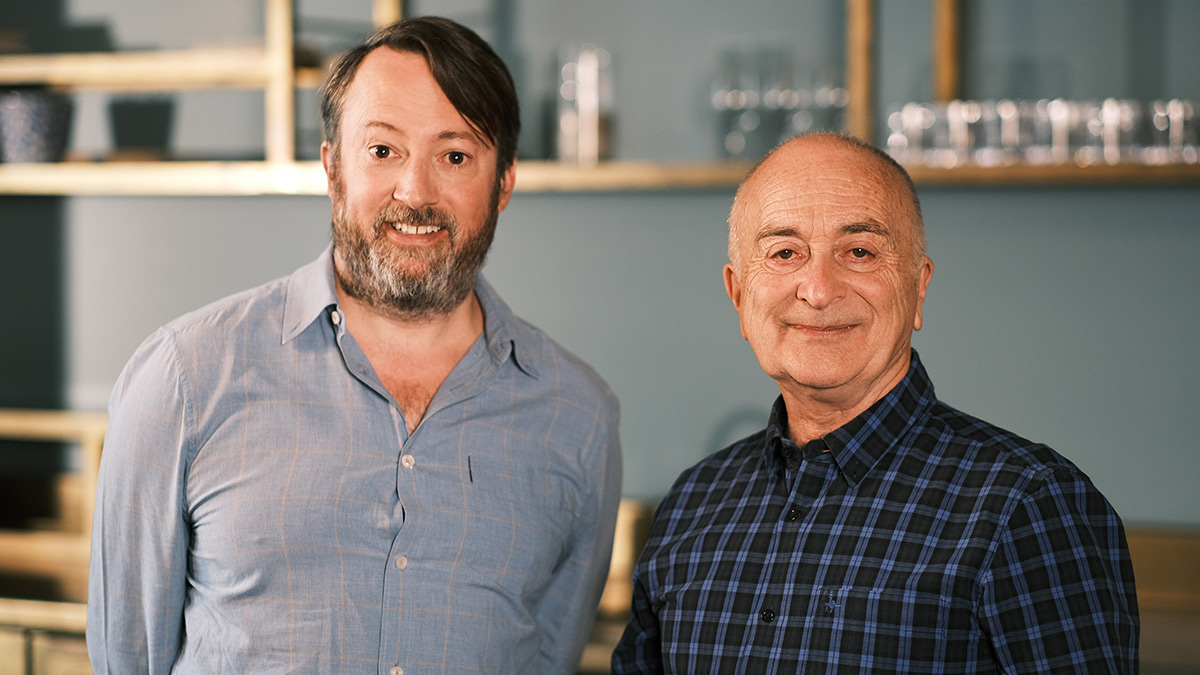 Robinson is at the centre of Blackadder: The Lost Pilot, in which he goes on a personal journey to unearth the show's beginnings and explore how it became one of the biggest household names in television. He's reunited with the writers and other funnymen and women ahead of the premiere of Blackadder's never-before-broadcast pilot – not one to miss if you're a superfan of the comedy.
Meanwhile, Blackadder: A Cunning Story explores the impact the series has had on modern comedy, with celebrity fans such as Jack Whitehall, David Mitchell, Ardal O'Hanlon and Nina Wadia paying homage to its influence. Plus, some familiar faces share their memories from making the show in archive interviews.
And if that wasn't enough, fans can catch episodes from series 1-4 all throughout June as well on GOLD HD (CH 124), also available in On Demand now. Yippee!
Blackadder: The Lost Pilot is on Thursday 15 June at 9pm, with Blackadder: A Cunning Story on Friday 16 June at 9pm, both on GOLD HD (CH 124).
Whether Blackadder and his pals are Tommies in the trenches or holding court in the castles of Tudor England, they've never failed to make us smile with their scheming escapades throughout the ages. Check out our roundup of the show's best ever episodes that have made us laugh til we cry (or sometimes, just cry).
Bells (Blackadder II, Episode 1)

Although The Black Adder was the debut series of the period comedy, many fans consider the second instalment to be when the show ensured its success. The opening episode sees Blackadder fall in love with his new manservant Bob (short for Kate), ending in a nutty nuptial with Baldrick as a bridesmaid. But before the pair can say I do, there's an action-packed arrival from legendary womaniser Lord Flashheart. Woof!
And if you can tear yourself away long enough from Flash's dazzling grand entrance, you'll find a rather amusing grammar lesson from Blackadder as he seeks out The Wise Woman.
Ink And Incapability (Blackadder The Third, Episode 2)

The third series brought celebrity cameos from the likes of Kenneth Connor (Carry On) and Chris Barrie (Red Dwarf). Robbie Coltrane (Harry Potter) guest stars as Dr Samuel Johnson in this episode, who's spent ten years completing the English dictionary.
When Johnson seeks Prince George's patronage, Blackadder can't help but throw in a few of his own nonsense creations, wishing Dr Johnson his "most enthusiastic contrafibularities". But as usual Blackadder's dastardly deeds land him in trouble, after Baldrick burns the dictionary and they must rewrite the entire thing in one weekend. And who can forget Baldrick's brilliantly accurate definition of a dog?
Private Plane (Blackadder Goes Forth, Episode 4)

Flashheart Ho! Mayall steals the show once more as the larger-than-life Squadron Commander. After Captain "Slackbladder" gleefully joins the Flying Corps' Twenty Minuters club, he soon discovers its real meaning – a 20-minute life expectancy for new pilots.
Luckily, Blackadder and Baldrick live to tell their tale after they're captured by real-life German pilot the Red Baron (played by Mayall's long-term comedy sidekick Ade Edmondson). It's an episode filled with innuendos galore, from Flashheart's account of how to treat your kite to the boys' tangle of wits both in the trenches and over enemy lines.
Money (Blackadder II, Episode 4)

Richardson is at her finest here with her playful portrayal of Queenie, constantly tricking Blackadder out of his much-needed money throughout the episode. And times are desperate indeed, as Blackadder is facing cash-flow problems and has accumulated a debt of £1,000 to the sadistic Bishop of Bath and Wells (Ronald Lacey, Porridge). Whoops!
Cue an onslaught of cunning plans from selling Baldrick into prostitution to dabbling with alchemy and discovering "green", making for a classic performance with never a dull moment in sight.
Goodbyeee (Blackadder Goes Fourth, Episode 6)

Where do we begin? Taking its title from the poignant wartime song "Good-bye-ee!", the show's moving finale is a triumph from start to finish. The episode opens with news that the chaps are going over the top, a fate that Blackadder has cunningly been dodging throughout the series.
Even though the jokes keep flying right until the eleventh hour (Baldrick shines with his sidesplitting yet simple war poem The German Guns), it's a sobering moment when we realise they won't be able to escape the very real horrors of war. And Blackadder's final musings cut particularly deep, as he responds to Baldrick's cunning plan of feigning insanity. "Who would've noticed another madman round here?"
When are Blackadder: The Lost Pilot and Blackadder: A Cunning Story on TV?
Blackadder: The Lost Pilot will premiere on Thursday 15 June at 9pm on GOLD HD (CH 124). You can see Blackadder: A Cunning Story the very next night, on Friday 16 June at 9pm on GOLD HD (CH 124).
Catch all episodes from Blackadder 1-4 as well as the special Blackadder's Christmas Carol in On Demand now.
TV channels: Channels, content and features available depend on your chosen package. Channel line-ups and content are subject to change at any time and to regional variations.
HD: HD TV set, V HD Box, TiVo box or Virgin TV V6 connected with HDMI cables required for HD channels. Number of inclusive HD channels depends on package.
On Demand: Content available to view depends on TV package. Time limits apply for viewing chargeable On Demand content – see virginmedia.com. Once purchased, all chargeable On Demand content must be viewed within 48 hours. Premium channels and upgrades must be kept for at least 30 days.