Skip to main content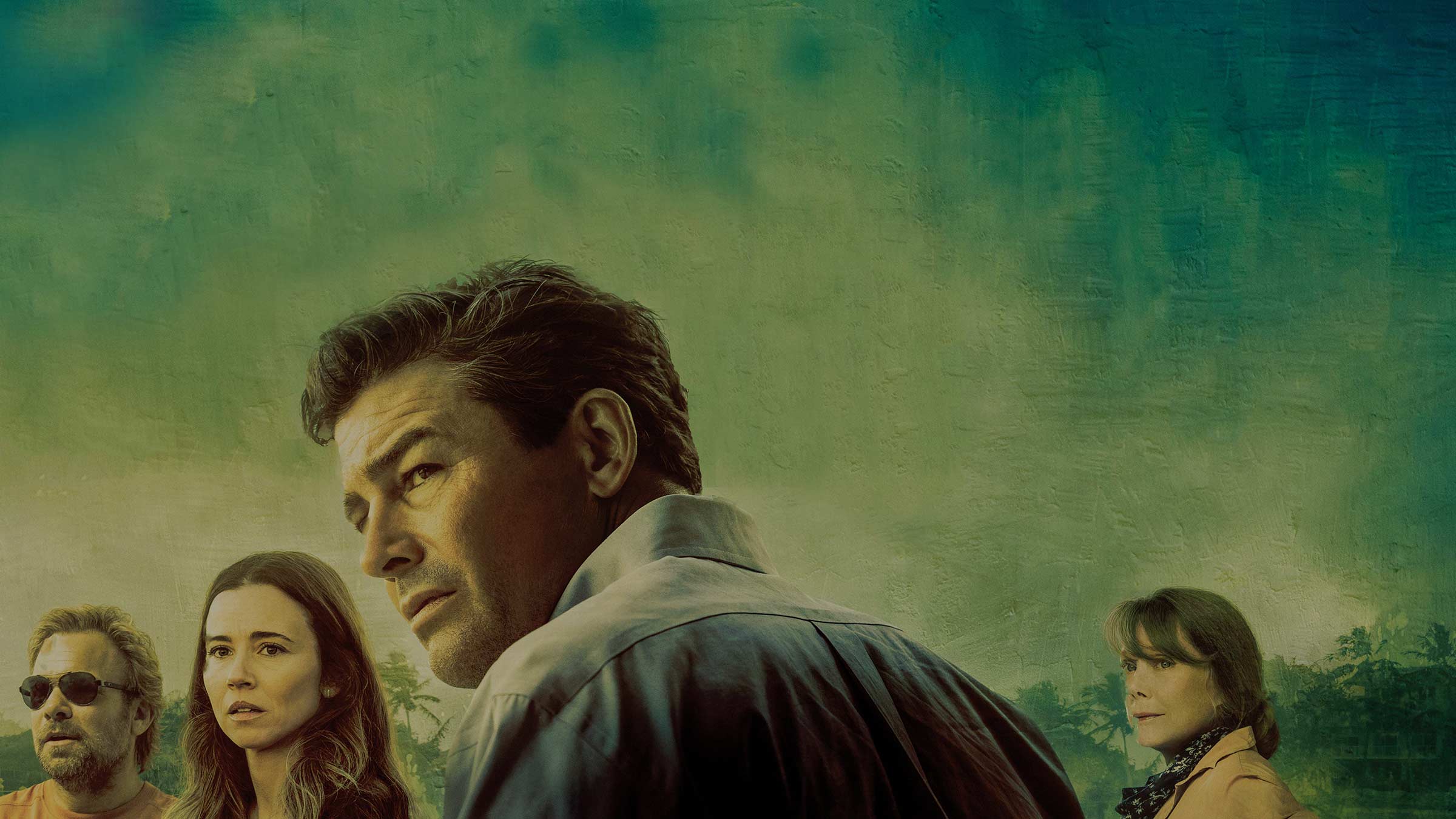 Here's everything you need to know about the acclaimed drama thriller that's been compared to The Sopranos and Breaking Bad
Bloodline, Thursday 15 August, 9pm, Virgin TV Ultra HD (CH 999)
Warning: spoilers ahead!

Season 3 of Bloodline starts as it means to go on – with death. Creators Todd Kessler, Glenn Kessler and Daniel Zelman used flash-forwards in their previous show Damages to tease the passing of characters, and the technique was used again to great effect in season 1 of Bloodline to allude to the murder of a key player.
John Rayburn (Kyle Chandler, Catch-22) essentially says as much in the very first episode: "Sometimes you know something's coming… The voice in your head is telling you that something is going to go terribly wrong and there's nothing you can do to stop it."

If you're itching to know more, or just need a refresher (because, let's face it, there is a lot to process in this show), we've got you covered. As Bloodline's third and final season airs on Virgin TV Ultra HD, we answer the big questions about this shocking thriller. Needless to say, it's major spoilers ahead!

Season 1 introduces us to the Rayburns – fine, upstanding citizens of their Florida Keys community. Robert Rayburn (Sam Shepard, The Right Stuff) and his wife Sally (Sissy Spacek, Castle Rock) run a beachside hotel called The Rayburn House. A pier is dedicated to the family in commemoration of the hotel's 45th anniversary, and the whole clan gathers to celebrate.
Robert and Sally's children include: deputy sheriff John (Chandler); hot-headed Kevin (Norbert Leo Butz, Dan In Real Life); attorney Meg (Linda Cardellini, Dead To Me); and the black sheep of the family, Danny (Ben Mendelsohn, Captain Marvel).
But what's a family without a few skeletons in the closet, eh? Danny is hoping to make his stay permanent to help his parents with the hotel, but his siblings are hesitant to say the least – especially John. The fallout from Danny's arrival causes a whole raft of emotions and tensions to come bubbling to the surface.

The siblings collectively decide that Danny needs to leave, but John tells him it was Robert's idea. When Danny confronts his father, Robert has a series of mini strokes that lead to his eventual death.
John drowns Danny in the ocean at the end of season 1. With help from Kevin and Meg, he then covers up the murder by setting a boat on fire, which then explodes. But despite his best efforts, John's secret is threatened when his mother hires a family friend (a retired detective) to investigate the events…

Trafficker Wayne Lowry (Glenn Morshower, 24), who Danny got tangled up with, is killed in an act of vengeance by the bereaved father of one of the girls he was trafficking.
John's deputy Marco Diaz (Enrique Murciano, Without A Trace) is investigating Danny's murder. One day, Kevin pays him a visit to tell him that John killed Danny, hoping that this admission will go some way towards saving his own skin. But Marco is having none of it and reveals that he has enough evidence to send all three siblings down. So, Kevin beats Marco to death, with a ceramic dolphin figurine. O-K then…

John decides to run for sheriff, but Danny's death continues to haunt him and the rest of the family. Season 2 explores the arrival of Nolan (Owen Teague, It), who claims to be Danny's son, in more detail. Oh, and also his mother Eve (Andrea Riseborough, Black Mirror) and Danny's old friend Ozzy (John Leguizamo, When They See Us).
Another of Danny's friends, Eric O'Bannon, (Jamie McShane, Sons Of Anarchy) is onto John's dirty little secret. John puts a gun to Eric's head, but lets him go. Meg starts a difficult conversation with Sally: "There's something you need to know." And John gets out of town, leaving the Keys and its secrets behind – or so he thinks.
Bloodline is set and filmed in Islamorada (Village of Islands), Florida. The village encompasses six of the Florida Keys and is located 90 minutes south of Miami. "We were looking for a place to set the show that had an iconic sensibility for the United States, if not the world," says Todd Kessler. "There is no place quite like the Keys – the colour of the water, being outside and it really feeling like paradise, and then having this underbelly of what could be going on beneath it."

It sure is – and you can visit! The Moorings Village and Spa, which used to be a coconut plantation, is located halfway between Miami and Key West. The resort has 18 cottages spread across 18 acres. You can even rent the Rayburn plantation house, which is called the Blue Charlotte House, for $2,500 a night. The resort's restaurant, The Morada Bay Beach Café, also features.
Long Key State Park, Anne's Beach and the Caribbean Club bar and music venue are just a few other spots to keep an eye out for in the show.

No, it's an entirely original story. That being said, there were various sources of inspiration for the series, including: the movies Body Heat and Cape Fear (both of which are set in Florida), Fatal Attraction and The Talented Mr. Ripley, as well as the classic Dostoyevsky novel Crime And Punishment.
How to access the Virgin TV Ultra HD channel
You'll find all the details explaining what you need here. Then simply press the up button on the EPG to easily access this great show on the Virgin TV Ultra HD channel!
Want to see more in Ultra High Definition?
Find the latest on all the stellar drama, incredible documentaries and thrilling music concerts available in 4K exclusively on Virgin TV Ultra HD.
HD: HD TV set, V HD Box, TiVo box or Virgin TV V6 connected with HDMI cables required for HD channels. Number of inclusive HD channels depends on package.
Virgin TV UHD channel: Available to Full House TV customers only. Primetime only – see channel for programming schedule each day. 4K enabled TV/device and V6 box required to watch content in UHD. Quality assumes your equipment is working at optimum standard.
Interviews: Any opinions expressed in interviews are those of the interview subject and not those of Virgin Media.