Skip to main content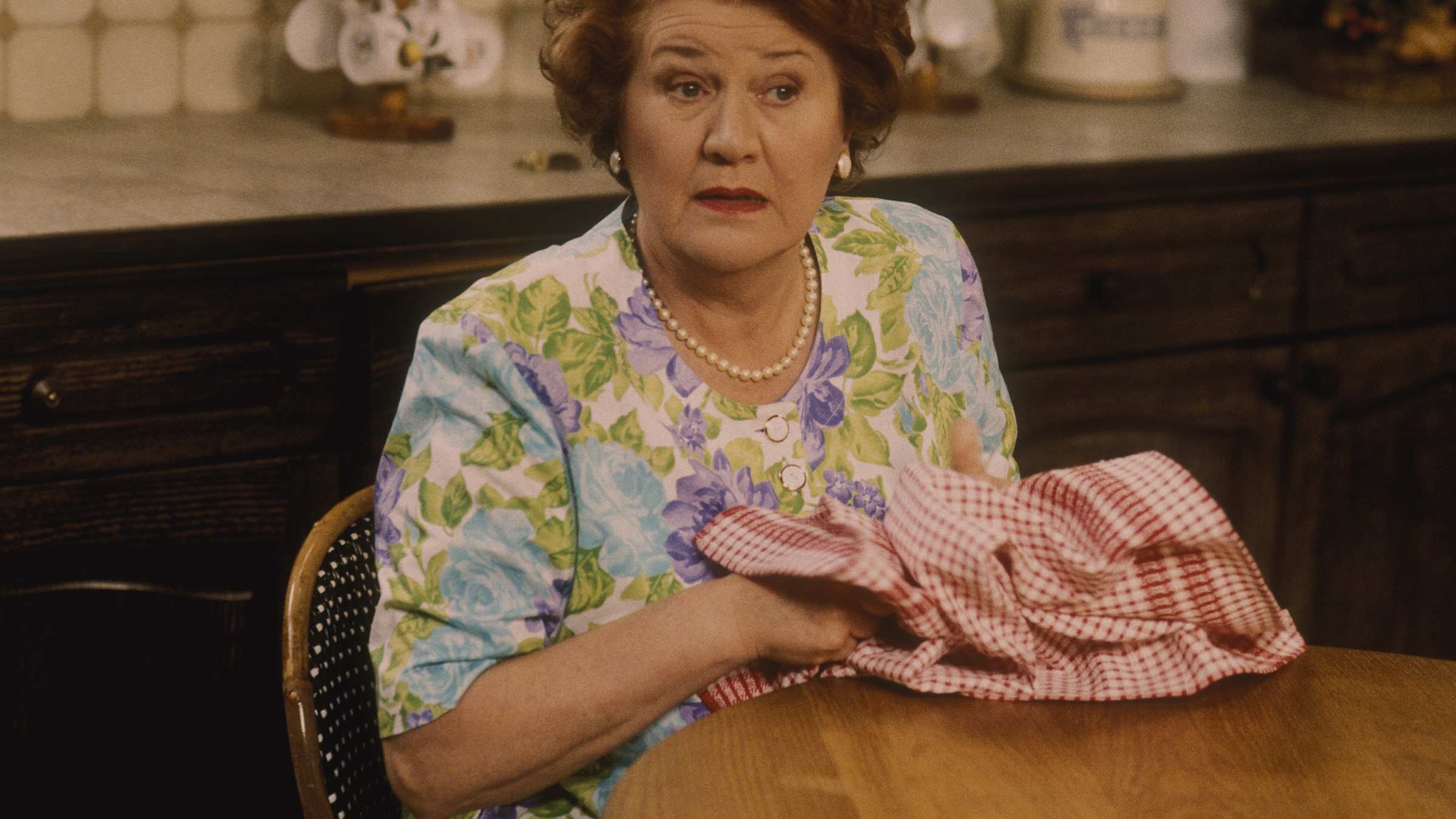 Here are the big shows on the Beeb that make for unmissable telly
By Laura Rutkowski, Senior Staff Writer
As well as providing us with the latest and greatest shows, BBC iPlayer is also bringing us hit 1990s sitcoms this month. The Fresh Prince Of Bel-Air (series 1-6, plus the Reunion Special), One Foot In The Grave (series 1-6), The Thin Blue Line (series 1 & 2), Absolutely Fabulous (series 1-5) and The Vicar Of Dibley (series 1-3, plus Christmas Specials and The Vicar Of Dibley In Lockdown) are all now available in Apps & Games > BBC iPlayer.
Whether you want to re-watch one of your favourites or discover something entirely new, it's all yours for the bingeing! Read on to check out 40 series that will have you hooked, kicking off with those 90s Box Sets we mentioned…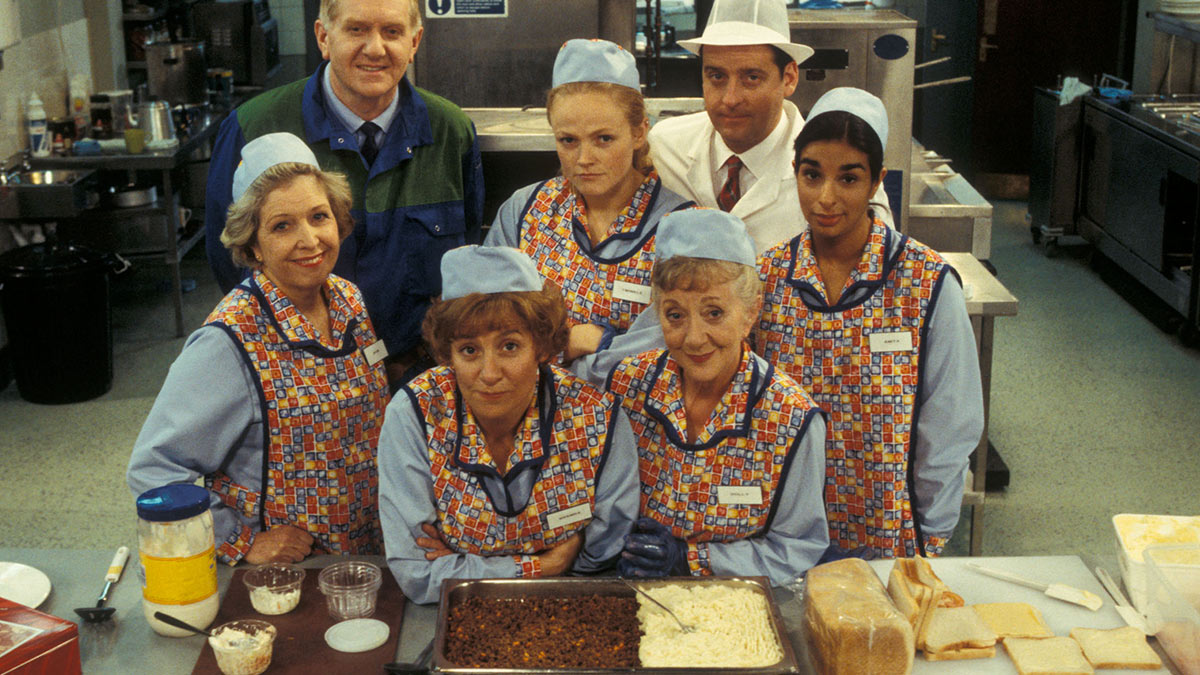 Find series 1 & 2 in Apps & Games > BBC iPlayer
Victoria Wood's creation, set in a Manchester canteen, is never not funny, and now BBC iPlayer has released all episodes of the series on the streaming platform. In an ode to one of the best eras of comedy – the 90s – revisit this classic gem, which stars everyone from Dame Julie Walters to Maxine Peake.
2. Keeping Up Appearances
Find series 1-5 in Apps & Games > BBC iPlayer
Hyacinth Bucket (it's pronounced Bouquet), played by the inimitable Patricia Routledge, and her long-suffering husband Richard (Clive Swift) join BBC iPlayer for plenty of hilarious hobnobbing as they attempt to elevate their social status.
3. This Life
Find series 1 & 2 in Apps & Games > BBC iPlayer from Tuesday 30 November
Amita Dhiri, Andrew Lincoln, Daniela Nardini, Jack Davenport and Jason Hughes are young lawyers and friends who share a house in this drama that "perfectly captured the hedonism of the 90s". Give us some of that, please!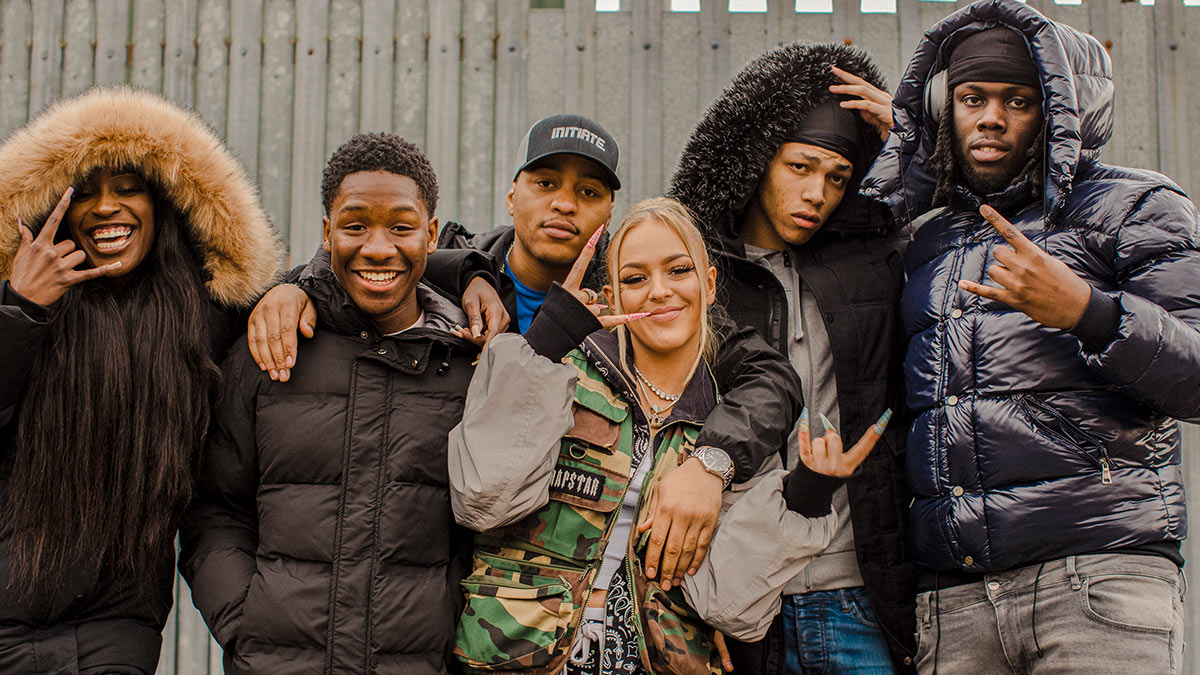 Find series 1-3 in Apps & Games > BBC iPlayer
British rap stars DJ Target, Krept and Konan scour the UK to unearth the nation's next bar-spitting icon. Out of the MCs who catch their eye, which one of them will blow the competition out of the water and bag themselves a record deal?

5. Reclaiming Amy
Find it in Apps & Games > BBC iPlayer
Ten years after the death of Amy Winehouse, her friends and family, including her mother Janis and father Mitch, reflect on their time with the powerhouse singer. Including never-before-seen family footage and rare musical performances, this documentary charts Amy's struggles with addiction, her rise to fame, and her life, which was far more complicated than anyone realised.



6. Chris Packham: The Walk That Made Me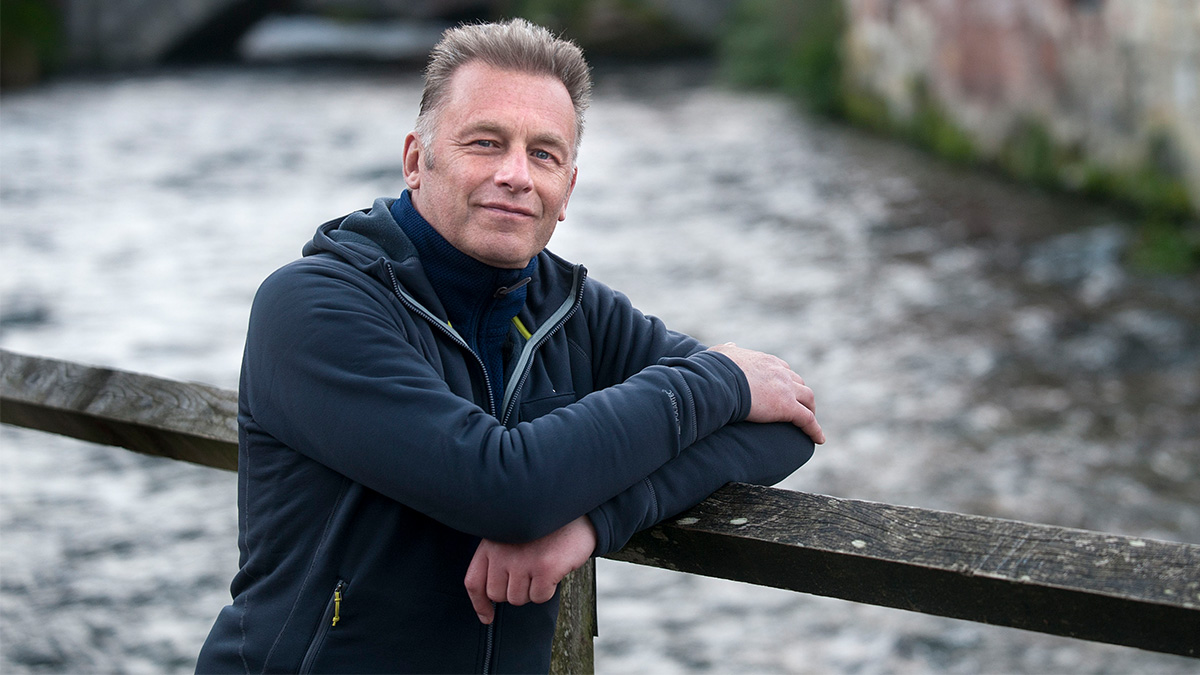 Find it in Apps & Games > BBC iPlayer
Go on a journey with Chris Packham as he walks in the Hampshire countryside, detailing the benefits of nature on wellbeing and mental health, including his own. As he recalls memories of this very same walk when he was young, he discusses growing up with undiagnosed Asperger's Syndrome and the life-saving qualities of "natural health" – and animals.
7. Secrets Of The Museum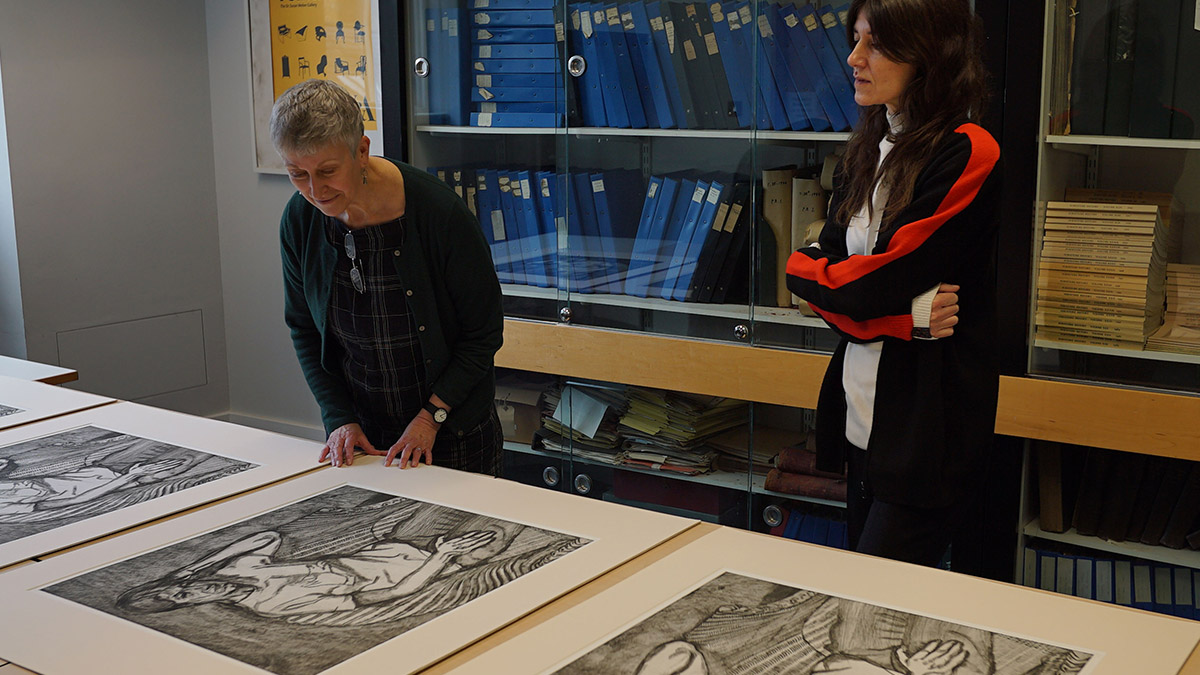 Find series 2 in Apps & Games > BBC iPlayer
London's Victoria and Albert Museum opens its doors for a second series showing how conservators have been hard at work. There are two million wonders in the museum's collection that all need a bit of TLC! From a mannequin dresser to a theatre and performance archivist, meet the individuals who maintain the high standards of the exhibits.

8. Yorkshire Firefighters
Find it in Apps & Games > BBC iPlayer
Prepare yourself for an adrenaline rush! This four-part series showcases the work of the West Yorkshire Fire and Rescue Service during the pandemic. Filmed using state-of-the-art technology, the show allows viewers to see inside burning buildings during the (quite literal) heat of the moment. Miraculous footage shows how the brave firefighters brought one of the biggest fires the country has seen in years under control.

Find it in Apps & Games > BBC iPlayer
One of history's greatest mysteries, Royal Navy ships HMS Erebus and HMS Terror vanished in the 1840s while searching for the Northwest Passage in the Arctic Circle. This bleak and powerful drama, which is based on Dan Simmons' 2007 novel of the same name, imagines the horrific fate that may have befell the crew – but with a supernatural twist.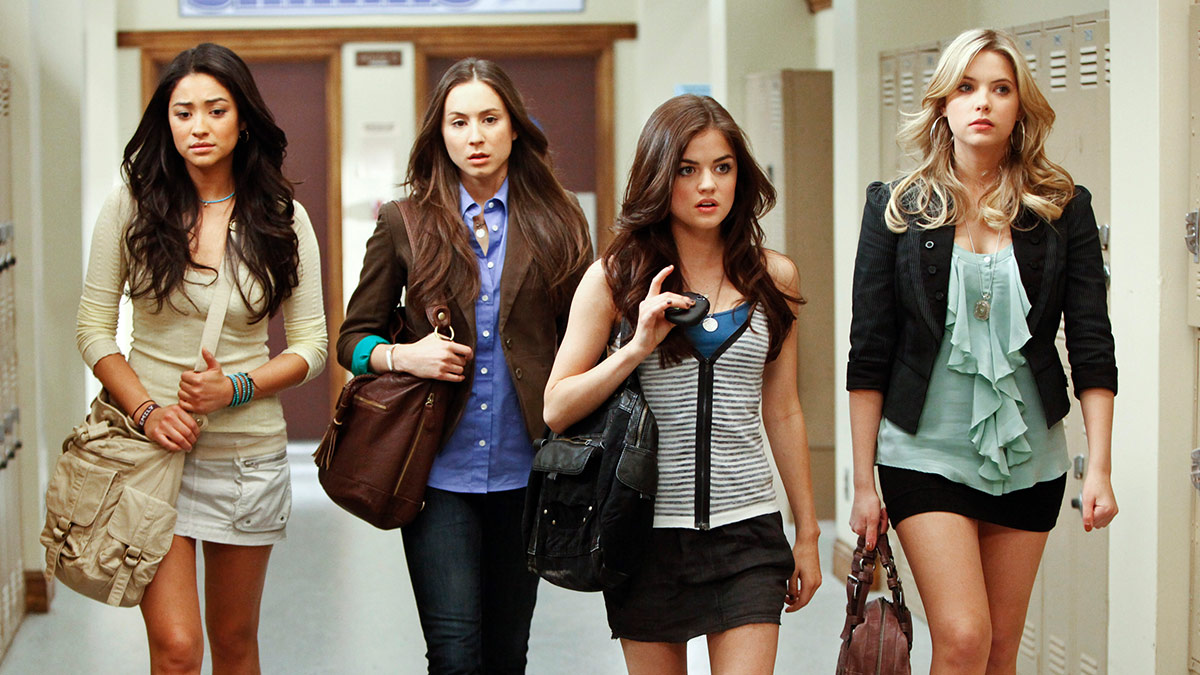 Find seasons 1-7 in Apps & Games > BBC iPlayer
When the leader of their high school clique goes missing, four friends start receiving sinister messages from a figure whose identity remains a mystery. Who is their tormentor? And what is it they want? Based on Sara Shepard's hit series of novels, this dark US drama is packed with twists you simply won't see coming.

11. RuPaul's Drag Race UK
Find series 1-3 in Apps & Games BBC iPlayer
The British version of the hit reality series is something special, and series 3 is no exception. With lip syncs for the win, double saves and double eliminations, the show has had us fanning ourselves from all the sweating it's made us do! The episodes have been giving us LIFE on a weekly basis, always ending with this reminder: "If you can't love yourself, how in the hell you gonna love somebody else? Can I get an amen up in here?"

12. This Country
Find series 1-3 in Apps & Games > BBC iPlayer
Cousins Kerry and Lee "Kurtan" Mucklowe are bored, sorely lacking in smarts, and living in a Cotswold village in this BAFTA-winning mockumentary created by stars Daisy May Cooper and her brother Charlie. What they get up to will leave you howling with laughter.


13. Vigil
Find it in Apps & Games > BBC iPlayer
From the producers of Life Of Duty comes this gripping drama set aboard the Trident nuclear submarine HMS Vigil. Suranne Jones, Rose Leslie, Shaun Evans and Martin Compston star in this series where everyone could be a suspect in the mysterious death of a crew member.

14. Back To Life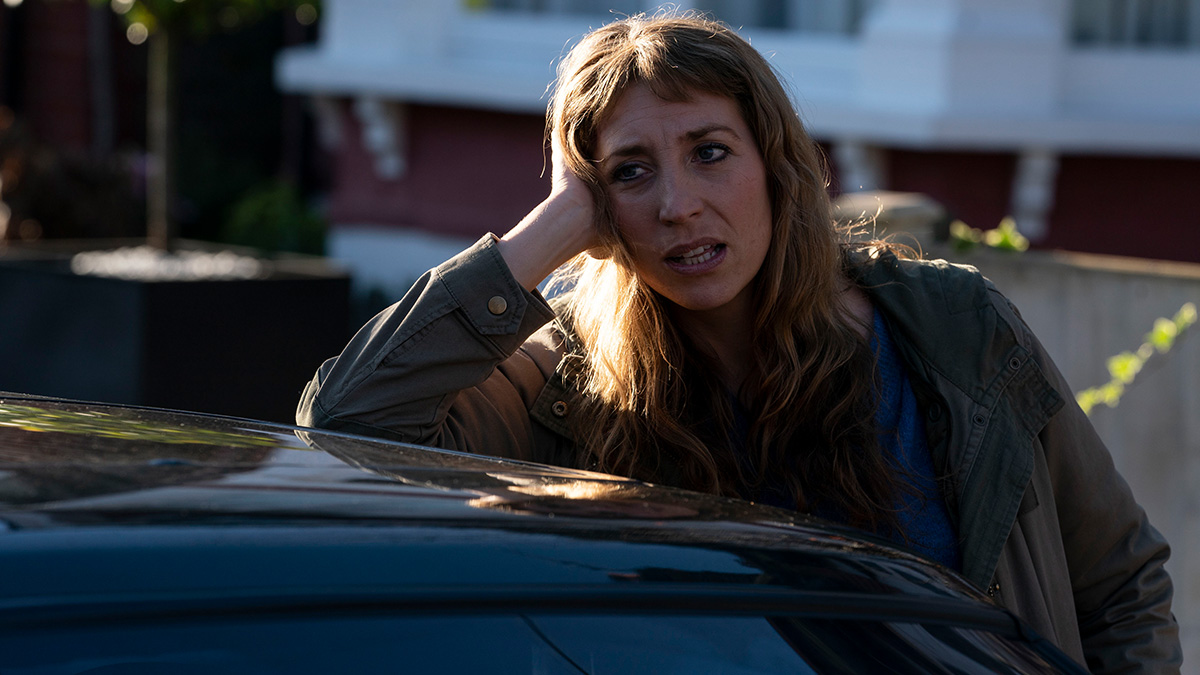 Find series 1 & 2 in Apps & Games > BBC iPlayer
Miri Matteson (Daisy Haggard, who co-wrote the series with Laura Solon) is released from prison after serving 18 years for a crime she committed in her teens. Although she's flawed, she's incredibly lovable, and a shock revelation in the final episode is brilliantly followed up in the second series. In it, we join Miri three weeks after we last saw her and six weeks after she left prison. You'll fall in love with not only Miri, but her sweet neighbour Billy (Adeel Akhtar, Sweet Tooth) and her overly casual parole officer Janice (Jo Martin, Doctor Who), too.
15. Ladhood
Find series 1 & 2 in Apps & Games > BBC iPlayer
Comedian Liam Williams' coming-of-age comedy, which is a television adaptation of his BBC Radio 4 show, is now in its second series. Williams stars as himself, exploring his upbringing and what shaped him growing up in Leeds, while he comments on the events. Meta.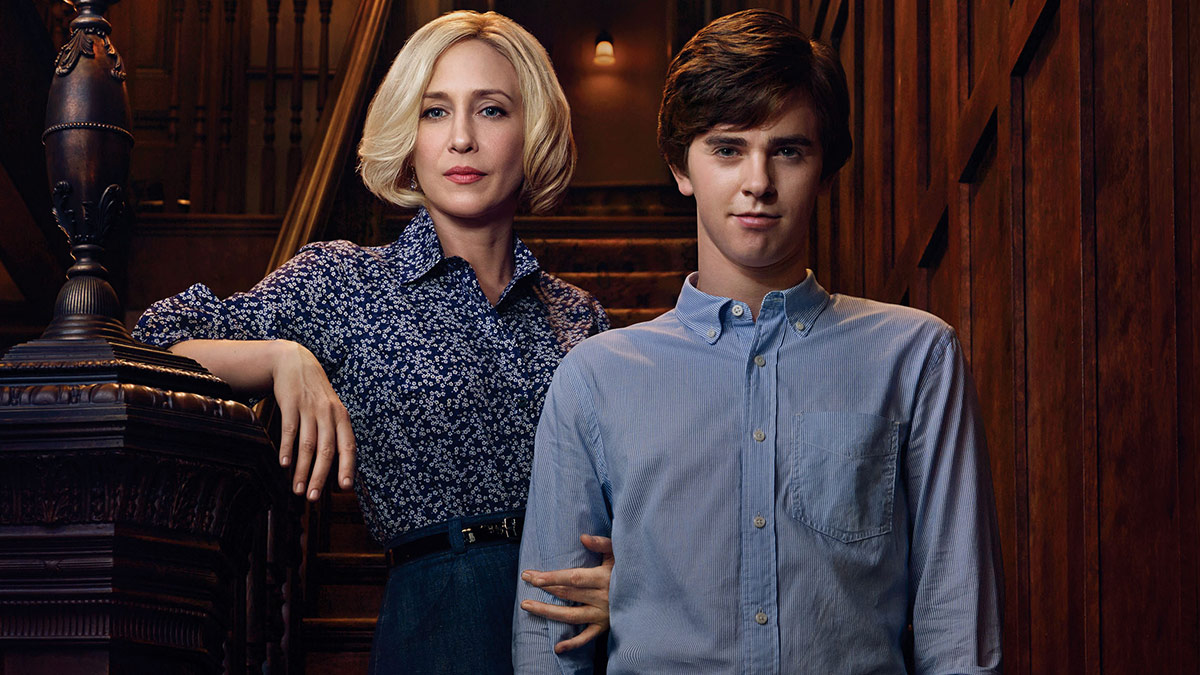 Find seasons 1-5 in Apps & Games > BBC iPlayer
How did Psycho's Norman Bates become so twisted? Starring Freddie Highmore (The Good Doctor) as the young Norman and Vera Farmiga (The Conjuring) as his mother Norma, this prequel series charts the youngster's journey into darkness. Heavy on the psychological horror, it will chill you to the bone…
17. Awkwafina Is Nora From Queens
Find series 1 & 2 in Apps & Games > BBC iPlayer
Awkwafina (Ocean's 8) stars as Nora Lin in this scripted comedy based on her upbringing in Queens, New York, where she and her cousin were raised by her father and grandmother.
18. Life
Find it in Apps & Games > BBC iPlayer
Mike Bartlett, who wrote Doctor Foster, penned this six-part drama that takes place in four flats in a subdivided house in Manchester. It's almost an extension of Doctor Foster, with Anna Baker (Victoria Hamilton) and her ex-husband Neil (Adam James) reappearing. Alison Steadman, Peter Davison, Adrian Lester and Rachael Stirling also star.

19. Us
Find it in Apps & Games > BBC iPlayer
Based on David Nicholls' book of the same name, the comedy drama follows the Petersons. Douglas (Tom Hollander, The Night Manager) and his wife Connie (Saskia Reeves, Belgravia) are about to travel around Europe with their son Albie (Tom Taylor, Doctor Foster), but before they set off, Connie tells Douglas she wants a divorce.
20. Shrill
Find seasons 1-3 Apps & Games > BBC iPlayer
Journalist Annie Easton (Aidy Bryant, Saturday Night Live) sets out to prove that she is so much more than her weight as she sticks two fingers up at a society that judges her by her appearance. The series is adapted from Lindy West's book Shrill: Notes From A Loud Woman and will have you belly-laughing.

21. Fleabag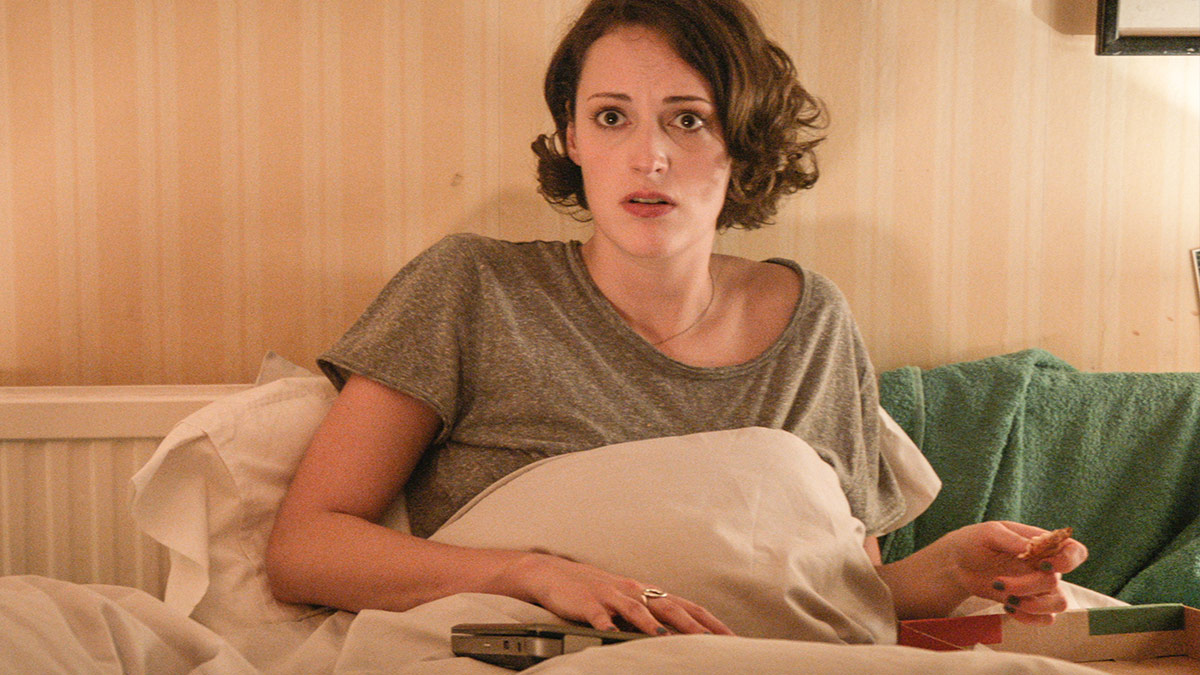 Find series 1 & 2 in Apps & Games > BBC iPlayer
Queen of British telly Phoebe Waller-Bridge exploded into the public consciousness in 2016 by writing and starring in this filthy, sharp and award-winning comedy, exploring the topsy-turvy life of a thirtysomething woman. Series 1 was a huge triumph, while series 2 also thrilled audiences and critics. We kneel to her genius.


22. The Serpent
Find it in Apps & Games > BBC iPlayer
Inspired by real events, the eight-part drama tells the story of how Charles Sobhraj (Tahar Rahim) was captured. He was the chief suspect in the unsolved murders of young Western travellers across India, Thailand and Nepal's "Hippie Trail" in 1975 and 1976. Jenna Coleman (The Cry), Billy Howle (On Chesil Beach) and Ellie Bamber (Nocturnal Animals) also star.

23. Love Life
Find it in Apps & Games > BBC iPlayer
With each episode titled the name of someone who plays an important role in Darby Carter's life, Love Life gives a funny, realistic and, at times, heartreaking look at the search for "The One." Anna Kendrick is warm and relatable as Darby as she navigates her friendships, relationships and career. Executive produced by Paul Feig (Bridesmaids), this series is as bingeable as it is lovable.

24. Ghosts
Find series 1-3 in Apps & Games > BBC iPlayer
Married couple Alison (Charlotte Ritchie, Feel Good) and Mike (Kiell Smith-Bynoe, Stath Lets Flats) inherited an old, haunted house in series 1. Ever since then, their otherworldly residents have proven to be quite the handful in Ghosts, which comes from the minds of the Horrible Histories team.

25. Roadkill
Find it Apps & Games > BBC iPlayer
Hugh Laurie plays a forceful and charismatic government minister on the brink of glory – and catastrophe – in this big thriller. Written by Collateral's David Hare, it looks like a role tailor-made for Laurie, particularly after his stunning performance in The Night Manager. Plus, Helen McCrory is superb.


26. Normal People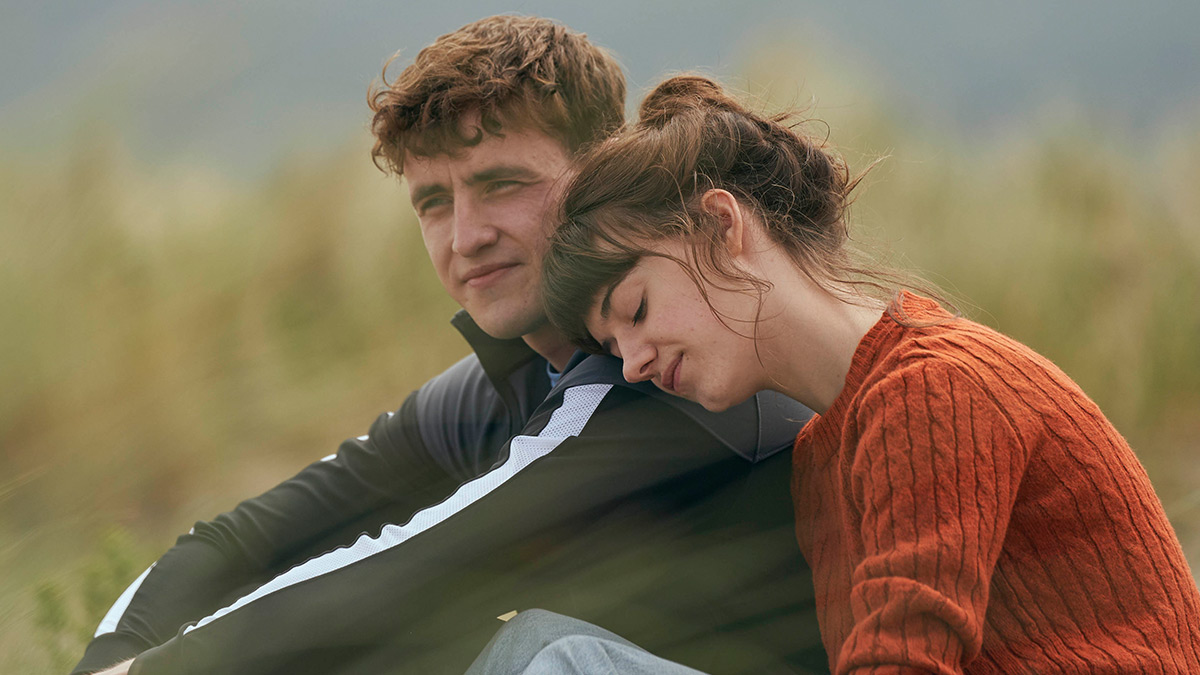 Find it in Apps & Games > BBC iPlayer
This show will forever be associated with what can now be called the "Normal People portion of lockdown", where we collectively laughed, cried, and lusted after Connell's chain. The tumultuous love story of Marianne (Daisy Edgar-Jones) and Connell (Paul Mescal) is beautifully told, and for fans of Sally Rooney's book, this is almost a word-for-word adaptation. Utter perfection.

27. Eating With My Ex
Find series 1-3 in Apps & Games > BBC iPlayer
Former lovers hope for a serving of closure as they chat over a meal that comes with a heavy side order of questions. The celebrity specials, featuring the likes of Vinegar Strokes, Megan Barton-Hanson and London Hughes, are particularly juicy.
28. Waterloo Road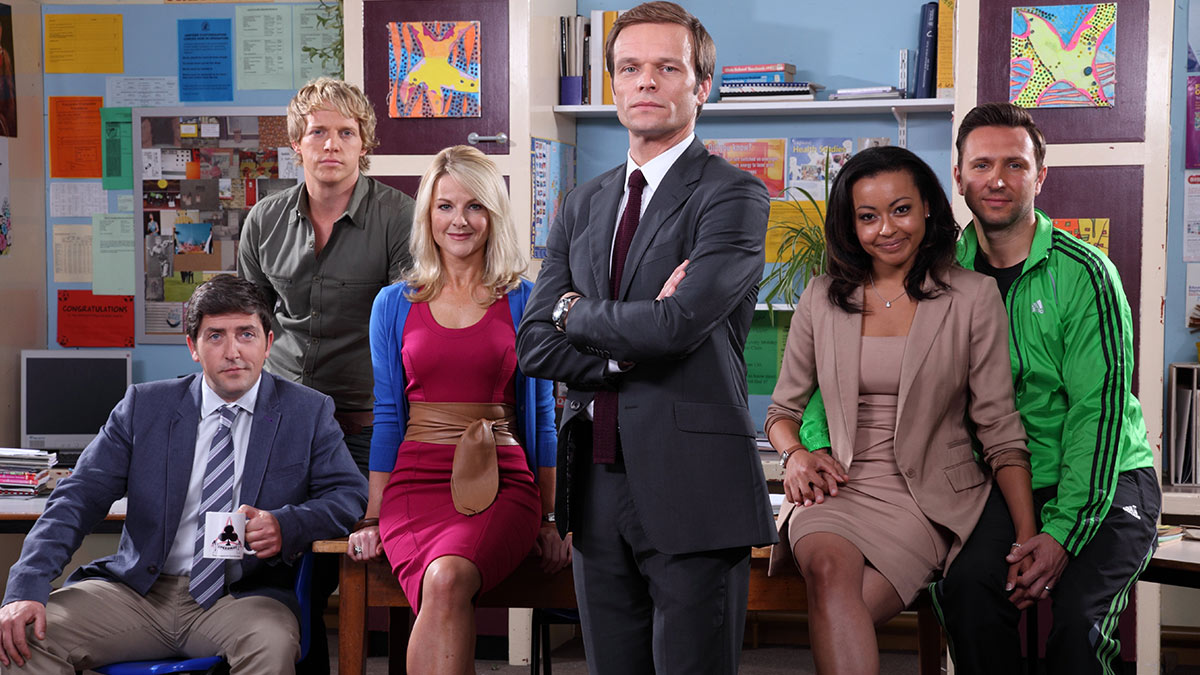 Find series 1-10 in Apps & Games > BBC iPlayer
What better time to revisit the hit school-based drama that clocked up 200 episodes between 2006 and 2015? With all ten series currently available to stream, think of it as the best revision you'll ever do.


29. The North Water
Find it in Apps & Games > BBC iPlayer
Head out into the icy depths of the Arctic in this chilling drama series starring Colin Farrell, Jack O'Connell and Stephen Graham. When a group of men set sail from Hull on a whaling expedition, it soon becomes a grisly battle for survival. To make things worse, one of the crew has a very dark past…

30. The Cleaner
Find it in Apps & Games > BBC iPlayer
When the police need a crime scene cleaned up, who they gonna call? Greg Davies, that's who. Adapted for British telly from the German series Der Tatortreiniger, the comedian stars in this hilarious sitcom as a government-approved cleaning technician who encounters all manner of oddballs (including Helena Bonham Carter and David Mitchell) during the course of his work.

31. Guilt
Find series 1 & 2 in Apps & Games > BBC iPlayer
If black comedy is your thing, you'll definitely want to check out Scottish thriller Guilt. Having killed an elderly pedestrian in their car, two brothers (Mark Bonnar and Jamie Sives) try to cover up the death. Big mistake. Attempting to hide the truth from those around them gets tougher and tougher, leading the siblings to mistrust everyone – even each other. The recently released series 2 is even more twisty.
32. Traces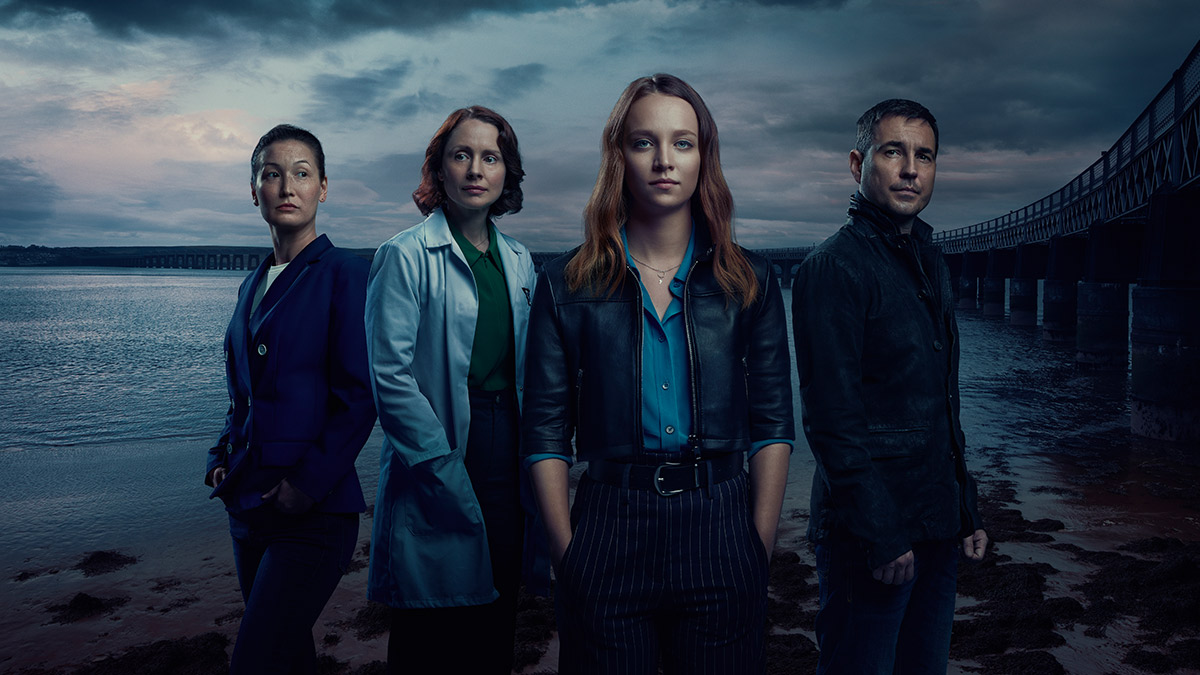 Find it in Apps & Games > BBC iPlayer
After starting a new job as a lab assistant at the Scottish Institute of Forensic Science, the life of Emma Hedges (Cheat's Molly Windsor) is turned upside down when a tragic death from her past is unearthed. Plus, there's a current case that needs solving too. Co-starring Line Of Duty's Martin Compston, this taut crime drama will have you on the edge of your sofa.
33. DEVS
Find it in Apps & Games > BBC iPlayer
Following the mysterious disappearance of her boyfriend, a computer engineer discovers the company they work for is developing something very sinister indeed. Written and directed by Alex Garland (Ex Machina), expect your mind to be bent out of shape by this dark tech thriller.


34. A Perfect Planet
Find it in Apps & Games > BBC iPlayer
Narrated by living legend David Attenborough, A Perfect Planet illustrates how unique Earth is and how all of its natural forces and animals keep it in balance. Also learn how humans can help protect the beautiful place we call home.

35. Bloodlands
Find it in Apps & Games > BBC iPlayer
A gripping crime drama that has Jed Mercurio (Line Of Duty) as executive producer? Go on then. James Nesbitt (Cold Feet) stars in this cracking police procedural as a crime-busting officer in Northern Ireland who uncovers a shocking link between a recent kidnapping and a notorious cold case.
36. Killing Eve
Find series 1-3 in Apps & Games > BBC iPlayer
Tense, funny and always full of the unexpected, this deadly drama remains unmissable – not least because of the killer chemistry between assassin Villanelle (Jodie Comer) and MI6 operative Eve (Sandra Oh).
37. Clique
Find series 1 & 2 in Apps & Games > BBC iPlayer
This university-set psychological thriller from Skins writer Jess Brittain explores the complex relationships between a group of students starting a new life in Scotland. After arriving on campus, two friends are drawn to a competitive and fiercely intelligent group of girls in thrall to charismatic lecturer Jude McDermid (Sherlock's Louise Brealey). Soon, their relationship is tested to the extreme…
38. Baptiste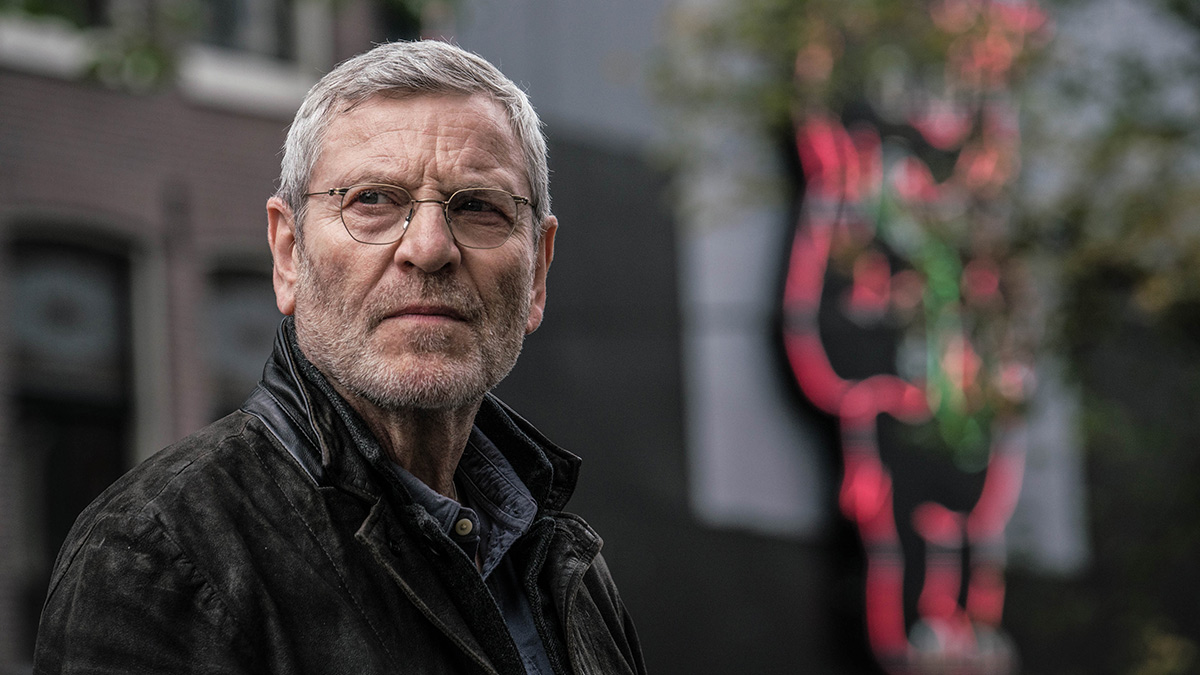 Find series 1 & 2 in Apps & Games > BBC iPlayer
No spoilers here, except to say this spin-off from The Missing ticks all the right boxes if you're looking for a dark crime drama. It's another hit from brothers Harry and Jack Williams.


39. The Pact
Find it in Apps & Games > BBC iPlayer
Following an unexplained death, the bond between five friends is pushed to the limit in this tense six-part thriller. Starring Julie Hesmondhalgh, Laura Fraser, Adrian Edmondson and Eddie Marsan, this series will have you biting your fingernails in no time.

40. The Watch
Find it in Apps & Games > BBC iPlayer
Inspired by Terry Pratchet's Discworld series of books, a group of misfit cops are tasked with saving their out-of-control city from disaster in this drama series that's big on laughs, thrills and attitude.
TV channels: Channels, content and features available depend on your chosen package. Channel line-ups and content are subject to change at any time and to regional variations.
HD: HD TV set, V HD Box, TiVo box, Virgin TV V6 box or Virgin TV 360 box connected with HDMI cables required for HD channels. Number of inclusive HD channels depends on package.
Catch Up TV: Catch Up TV content available for up to 7 days or up to 30 days after broadcast, depending on content.
Image credits: Keeping Up Appearances © BBC
Dinner Ladies © BBC
The Rap Game UK S3 © Naked / Vicky Grout
Chris Packham: The Walk That Made Me © Tim Smith
Secrets Of The Museum © Blast! Films / Simon Lloyd
Pretty Little Liars © Warner Bros. / Jamie Trueblood
This Country © BBC / Jack Barnes
Back To Life © Two Brothers Pictures / Luke Varley
Bates Motel © NBC Universal / Art Streiber
Fleabag © Two Brothers Pictures Ltd
Normal People © Element Pictures / Enda Bowe
Waterloo Road © BBC
Traces © BBC / Des Willie
Baptiste © Two Brothers / Toon Aerts