Skip to main content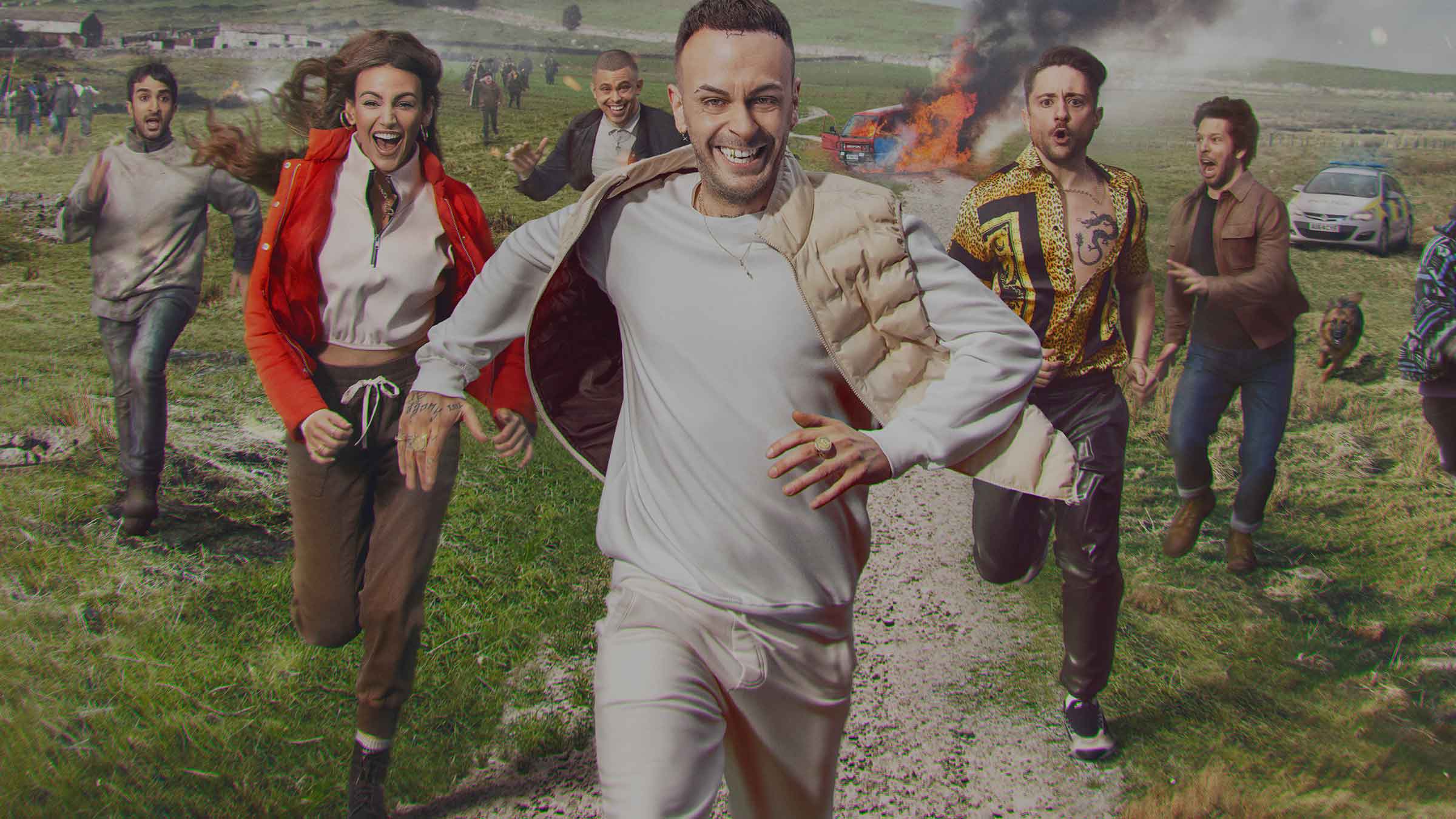 The gang are up to their old tricks again in the fictional Northern town of Hawley. Here's everything you need to know about the show's return
By Laura Rutkowski, Senior Staff Writer
Brassic, which gains its name from the Cockney rhyming slang phrase "boracic lint", meaning "skint", follows a group of working-class friends who make a living by thieving and scheming.
Ringleader Vinnie (Joe Gilgun) has a merry band of men (and women) who are always up to no good, including Dylan (Damien Molony), Tommo (Ryan Sampson), JJ (Parth Thakerar), Ash (Aaron Heffernan), Cardi (Tom Hanson), Erin (Michelle Keegan), Sugar (Joanna Higson) and Carol (Bronagh Gallagher).

At the end of series 2, Vinnie was arrested after he and his friends attempted to steal a wedding. As he was being carted off, he declared his feelings for Erin, telling her: "I know it's wrong, but you're the first thing in the morning, and you're the last thing at night."
She replied, "I just… I don't know how to tell you how much you mean to me," before whispering something in his ear. Well, guess what folks? You WILL find out what those sweet nothings were in series 3!
Vinnie is released from prison, but Detective Carl Slater is watching his every move. As much as Vinnie doesn't want to end up back inside, he can't help but be tempted by ways of making fast cash – one involving stealing a bull's semen…
Instead of the usual six episodes, there are two extra episodes this series, which means more high jinks, including Ash searching for his real father, Erin going into business with local gangster Terence McCann (Ramon Tikaram) and the lads getting their kit off.
Co-created by Gilgun (This Is England) and BAFTA-winning writer Danny Brocklehurst (Safe), Brassic has already been greenlit for series 4. Ahead of series 3, here's what the cast had to say about the trouble-making TV show…
1. The stories are all loosely based on Joe Gilgun's life
Joe Gilgun: To an extent, they're all kind of true, apart from finding body parts. A lot of the theft, the stealing of objects, it's all happened in some shape or form!
It's my dad, it's my mental health, it's the pills I'm on. The big fear for me always is, are people going to understand this, or do I just come across as a t**t? I just want people to like me even though I'm messed up. It's an ego thing!
Aaron Heffernan: We would only find out when we're there, on a farm somewhere or in a shed somewhere. [Joe will] say something like, "When we did this for real about six years ago..." We are always like, "Wait, hang on! You did this for real? What are you talking about?" I love the allure of not knowing where Joe's life ends and Brassic's story begins. That's the beauty of this show.

2. Brassic is a collaborative effort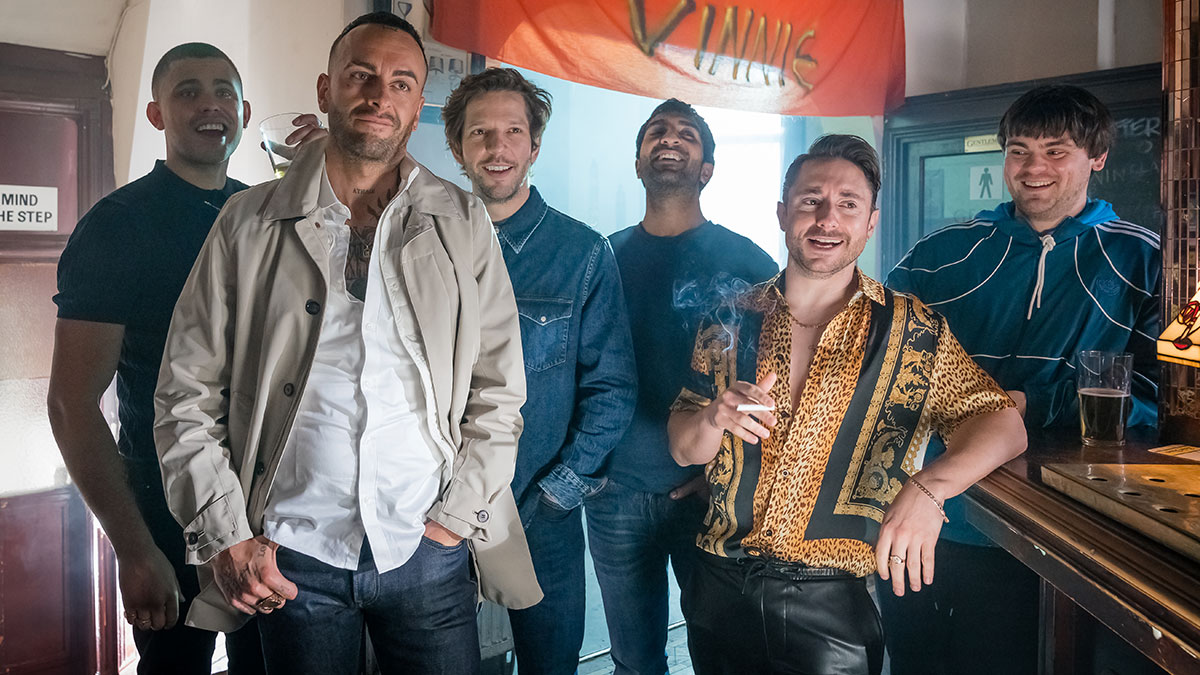 Lads, lads, lads: (from left) Ash (Aaron Heffernan), Vinnie (Joe Gilgun), Dylan (Damien Molony), JJ (Parth Thakerar), Tommo (Ryan Sampson) and Cardi (Tom Hanson)

JG: Tom Hanson sent me a little 15-minute documentary about something, I won't say what, but it's a storyline in the fourth series. Ryan Sampson will send me links to music that's now in the show. One of the crew was taking the p**s out of one of our cameramen joking that he was the human embodiment of gout. That is now in the script for next year.
This is the thing, Brassic doesn't belong to me, it belongs to all of us who work on it. I don't ever want to go on a set where everyone thinks there's a hierarchy and the crew are terrified to suggest ideas. I'd rather just not work.
3. Joe Gilgun and Michelle Keegan would love to see Vinnie and Erin get together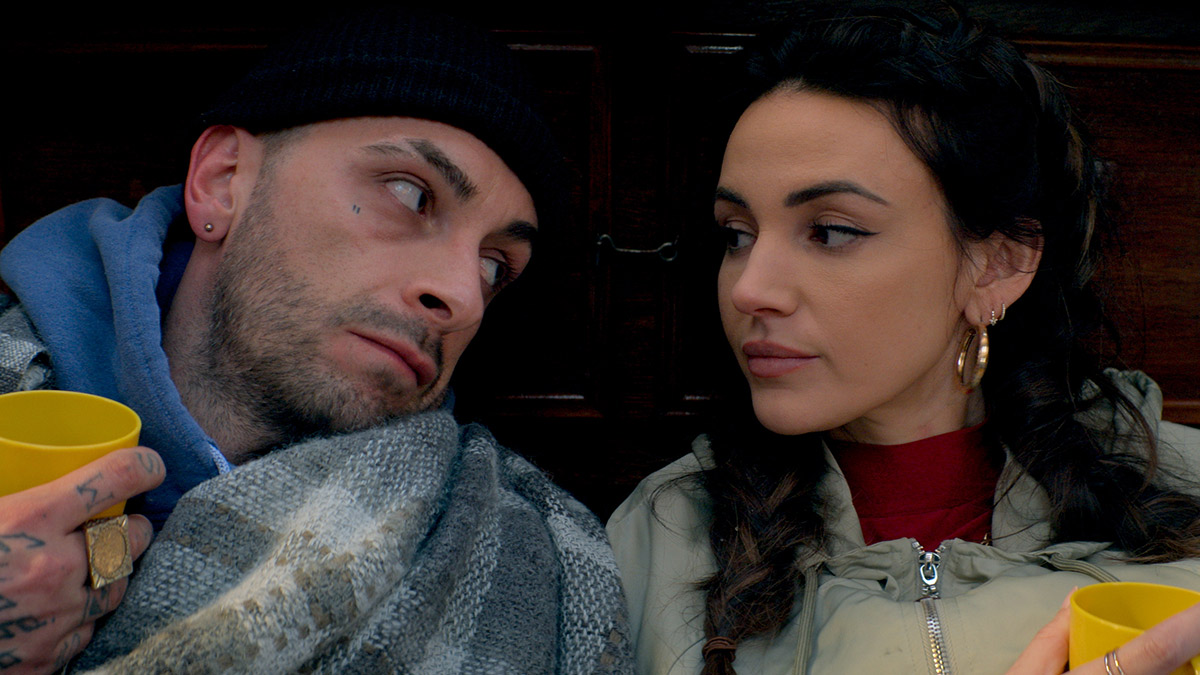 "So, Vinnie, when are you gonna kiss me?"

JG: They both need each other. What I've realised is real love is the moments where you dislike them terribly, but you're still there, you've got each other's backs. Love is tough, it's not a fairy tale like we're all told it's supposed to be. Erin knows that Vinnie's a t**t, but he's her t**t. It's there, simmering, but will they give in to it?
Michelle Keegan: They've got a lot of history, they're best friends as well. That's why people love them, because they just don't know which way it's going to go. I love a happily ever after and I do think they would probably make each other happy – whether or not the happiness will last, I don't know.

4. Erin, Sugar and Carol receive their own episode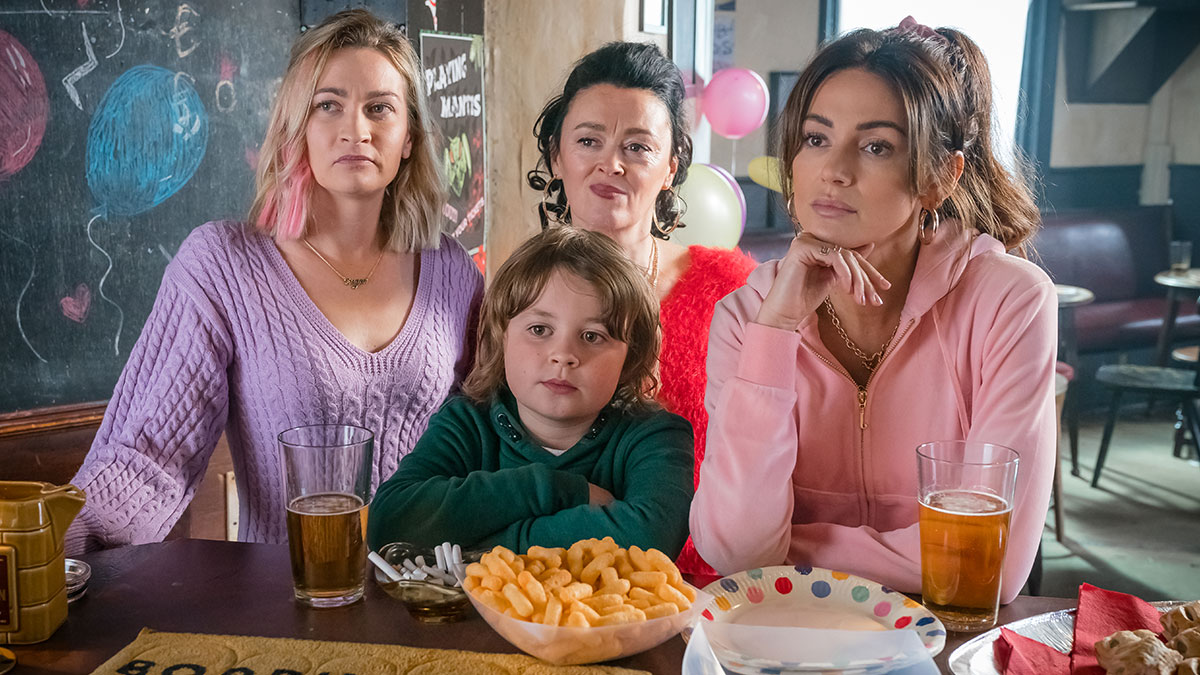 From left: Sugar (Joanna Higson), Carol (Bronagh Gallagher), Erin (Michelle Keegan) and Erin's son Tyler (Jude Riordan) all wait for someone to make the first move on the cheese puffs

JG: We simply weren't using them enough, frankly. They are powerhouses, all of them. We were doing them all a disservice by not putting them at the front. We've always said that we chuck the rule book out the window on Brassic, but we'd accidentally created a rule which makes the lads the centre of everything. We just poured everything into a proper all-girl episode. The whole episode, they carried it brilliantly. [It was] hilariously funny all the way through.
MK: They're like the Destiny's Child of Brassic, the three amigos! A lot of the time, especially in Northern gritty dramas, you get a lot of women that are pitted against each other, or fighting for the man, whereas with this, they're actually just good mates who support each other.
You saw elements of that in the first two seasons, but we didn't explore it. This time, you get to see their dynamic as a trio. The girls have also got that [naughty] side to them as well, not just the lads.

5. Brassic doesn't stigmatise mental health
Damien Molony: Like many men with mental health issues, Dylan doesn't want to talk about it because of the perceived stigma attached to it. It's one of the aspects of Brassic I'm most proud of... mental health is addressed. For Dylan, it's his mates that pull him through.

6. Ryan Sampson had a Tom Cruise moment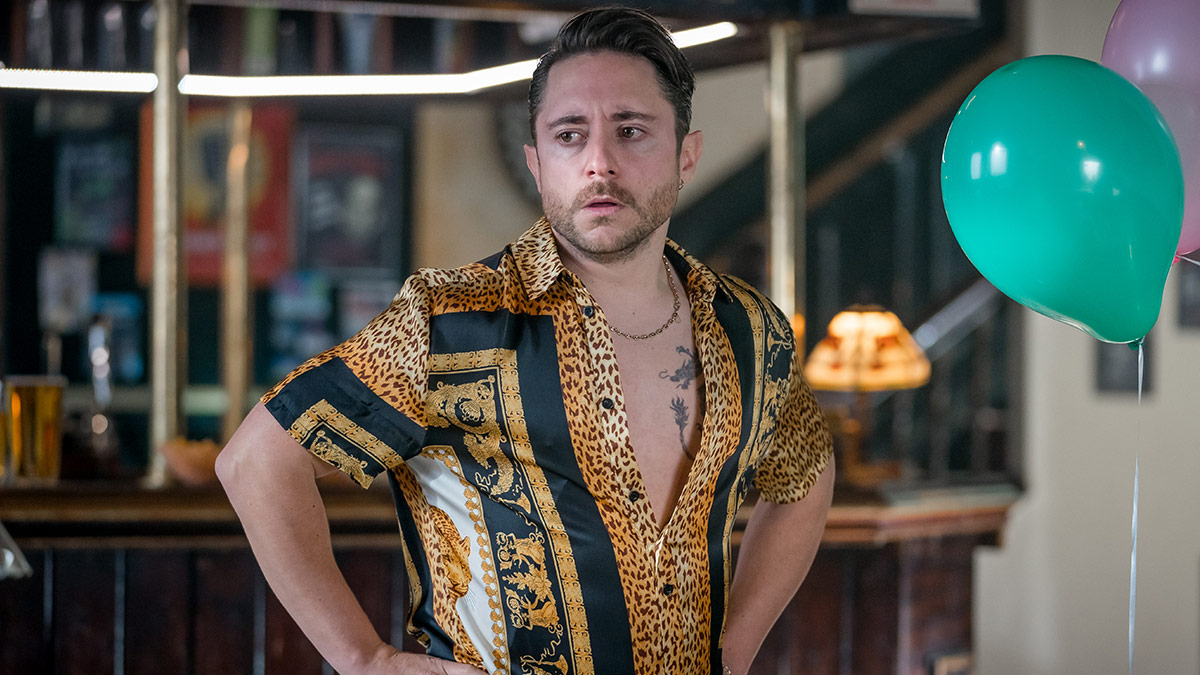 Tom Cruise wishes he could pull off a shirt like Tommo's

Ryan Sampson: I felt like a miniature Tom Cruise. There was one bit where we were in Wales, the sun was shining, we're out at sea on a sailing boat that's speeding away through the ocean, and on the top of the boat, me and Joe are having this huge wrestling fight, throwing each other about. I understand why Tom Cruise is just an intense, weird little man about doing all his own stunts, because it just felt so ridiculously exciting! I mean, I dislocated my knee.
JG: We fall off the boat and I was so cold. I went into such shock that I swam downwards instead of up. The only reason I went to the surface was because of the buoyancy of the life jacket. The panic of hitting the cold water is like nothing I've ever felt, mental! It was so good to be able to do the stunt ourselves.

7. JJ and Sugar strike up a romance this series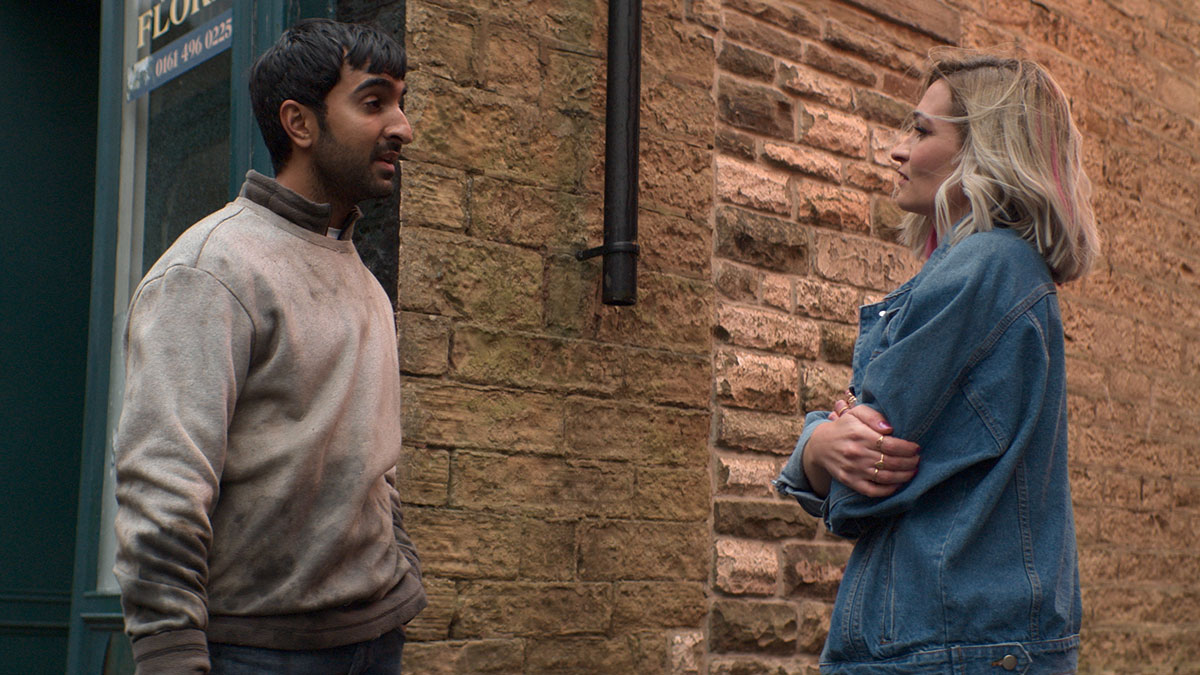 We hope the social distancing doesn't last long between JJ and Sugar

Parth Thakerar: I had a chat with Danny and Joe and I thought it would be a really nice idea to give JJ some kind of love interest. He comes from a background where he feels he needs to keep his feelings pushed down. Sugar wants love and she comes from a background where she feels she's not had that.

I did my first kissing scene. We did about five takes of us building up to this kiss and then having to stop. We had done a PCR test the morning of the kiss scene. Then the message came through that we were both negative and the director was like, "Right, kiss! Go for it!" As first screen kisses go, it's one I'll never forget.


When is Sky Max's Brassic on TV?
Brassic series 3 airs on Sky Max/HD (CH 122/121) on Wednesdays at 10pm, with the first episode screening on 6 October.The eight-part series will subsequently air every week until Wednesday 24 November.
All episodes will also be available to watch from Wednesday 6 October in Catch Up > Channels > Sky Max.
TV channels: Channels, content and features available depend on your chosen package. Channel line-ups and content are subject to change at any time and to regional variations.
HD: HD TV set, V HD Box, TiVo box, Virgin TV V6 box or Virgin TV 360 box connected with HDMI cables required for HD channels. Number of inclusive HD channels depends on package.
Catch Up TV: Catch Up TV content available for up to 7 days or up to 30 days after broadcast, depending on content.
Interviews: Any opinions expressed in interviews are those of the interview subject and not those of Virgin Media.