Skip to main content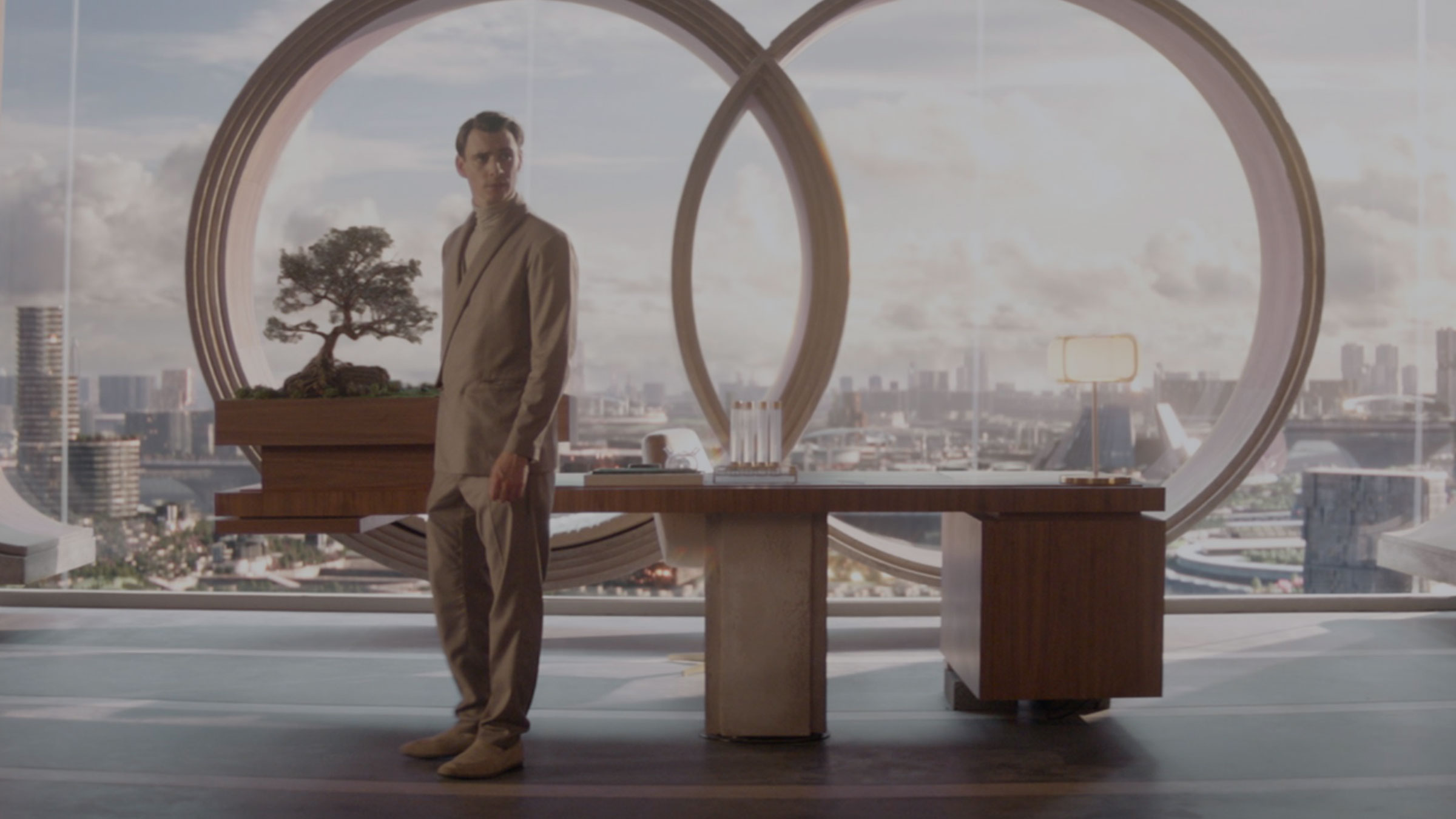 As Aldous Huxley's 1932 novel receives a modern adaptation, we speak to Ita O'Brien about her role as intimacy coordinator and how she choreographs sex scenes on set
By Laura Rutkowski, Staff Writer
In Brave New World's opening scene, Lenina Crowne (Jessica Brown Findlay, Downton Abbey) is scolded for sleeping exclusively with one person. In New London, privacy, family and monogamy are all forbidden. She is acting out of "selfishness", according to counsellor Bernard Marx (Harry Lloyd, Game Of Thrones), in a utopia that's actually a dystopia where, as Lenina dutifully recites, "Everyone belongs to everyone else."
None of the residents have been born, but are created in a factory and given ranks, with Alphas at the top of society and Epsilons at the bottom. Everyone is happy, as long as they take their soma pills to fend off any negative thoughts or feelings. When Bernard and Lenina venture outside of New London to visit the Savage Lands, they meet John (Alden Ehrenreich, Solo: A Star Wars Story) and his mother Linda (Demi Moore, Ghost), who have led a very different life.

In the first episode of the steamy sci-fi, Lenina visits a club called The Pleasure Garden, where dancing descends into a massive orgy with hundreds of people. That's where intimacy coordinator Ita O'Brien, who devised the Intimacy on Set Guidelines, steps in. "What we don't want is anybody having a free-for-all, which is what's happened in the past, and then something happening to someone that really isn't suitable," Ita tells us on a Zoom video call.
Ultimately, it's about finding a level of comfort for everyone, whether that's choreographing an orgy, a two-person simulated sex scene or an individual showcasing full-frontal nudity. Ita founded Intimacy On Set to train others in the role and, eventually, she would like it to be mandatory to have an intimacy coordinator on set.

Alphas assemble!

"Interestingly, the productions that have taken the work and the process on board and put in place everything I asked for have been two of the most acclaimed productions this year," she says. We presume she's talking about Normal People and I May Destroy You? Ita nods and smiles before wondering aloud, "Is that a coincidence?" We have a feeling it's not – she's carving out a space within the television, film and theatre industries that is necessary and has been a long time coming. The relatively new role lends itself to "creating the best work in the best way possible".
In that sense, is she entering a brave new world herself? "It is absolutely entering a brave new world," Ita says. "Much of the role at the moment is educating as we're on the job. Producers might go, "We need someone for the girls." A stunt coordinator wouldn't say, "We'll help you choreograph the goodie, but we'll let the baddie get on with it." A fight is between two people. An intimacy coordinator is akin to a stunt coordinator or a choreographer."
Find out how Ita ensures physical intimacy is kept fail-safe as she walks us through her fascinating profession…
An intimacy coordinator serves the story
Intimacy coordinator Ita O'Brien is navigating a brave new world of her own

"There's the idea that the role comes post the Me Too and Time's Up movements, and therefore, it's about safeguarding. The intimacy work is absolutely about keeping actors safe, but on a larger scale, it enhances the whole production – it's not just about getting the waivers done. It serves the writing, the scene, the storytelling and the director's vision.
"I always talk to the director first to see what they want from the scene, then talk to the actors and put in place a clear agreement, consent and choreography. The actors agree touch for all their "yes" areas. A "maybe" area is off the cards."
Plain words are used to describe the physical actions
"We don't colloquialise body parts or shy away from the physicality that's been asked for. We're not talking about her tits and his ass – we're talking about breasts, buttocks, penetration, orgasm. Using adult words keeps everything professional, but open."

The actors rehearse the intimate scenes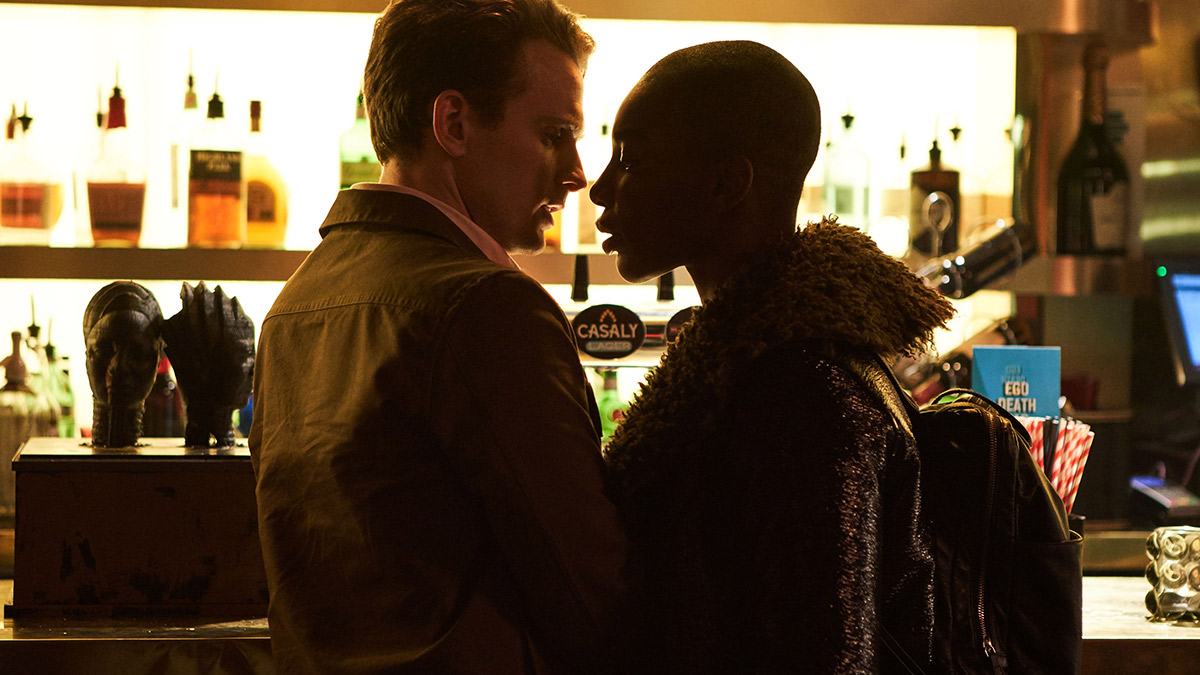 Arabella Essiedu (Michaela Coel) confronts her attacker in I May Destroy You, a powerful show about sexual assault and consent. Ita says, "By the time women reach the age of 18, 60% will have been harassed or abused in some way." She refers actors on for psychological support for triggering or particularly difficult scenes

"The intention is to take as little amount of time as possible, because within the arc of a filming day, we need to be efficient, but it's about taking the time that's needed. It's always better if we have rehearsal time before the day on set. On I May Destroy You, they really got that. We rehearsed all the major scenes back in August last year and some of them weren't even filmed until February this year."
A kiss is a form of communication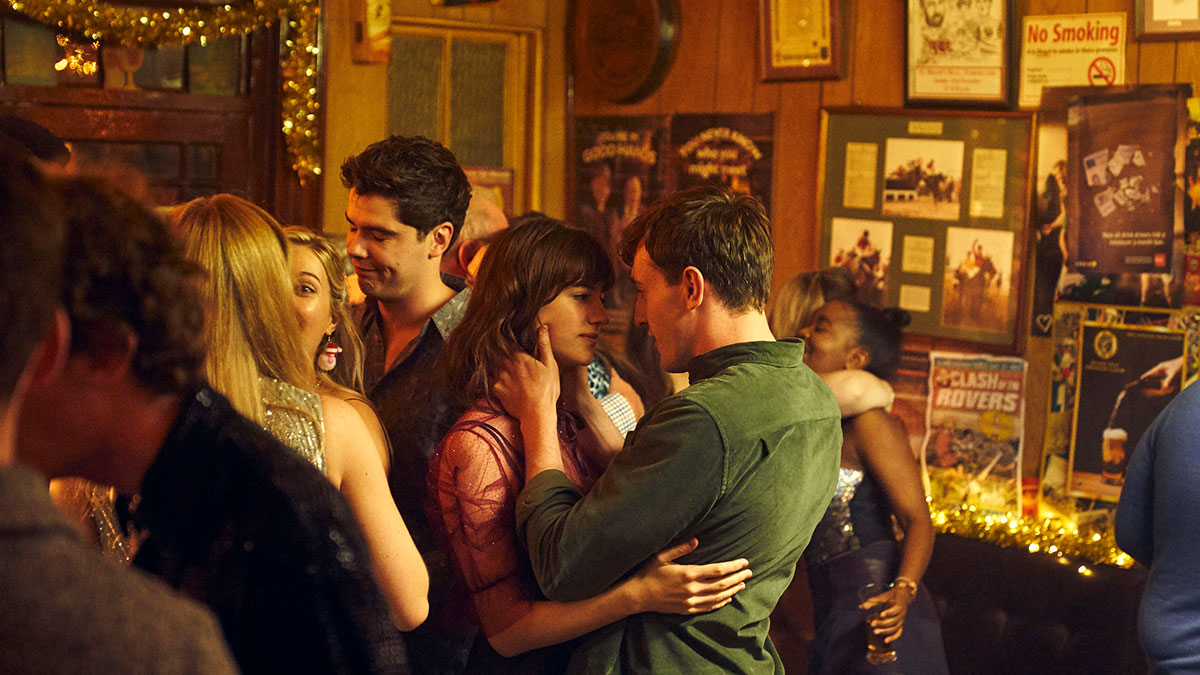 Daisy Edgar-Jones and Paul Mescal agreed where they were comfortable being touched for their intimate scenes in Normal People, which were choreographed by Ita

"If a kiss is wanted and the actors are happy to kiss, they have a peck so there's lip-to-lip contact before the actual scene. Then I focus on what that kiss is about. Who's kissing whom? What's the power play within that kiss?
"It's very rare within a script that they kiss, where two people come together with the same energy in the same moment. It's standard for there to be no tongues, unless it's wanted and with agreement and consent from both people."
It's all about the editing
"With some shots, like in Normal People, you'd think they were completely naked, but an actor is never completely naked. If they're coming out of the shower or getting changed [in a scene], if the actor is comfortable in that complete nudity, that is absolutely fine.
"The least someone would wear is a modesty pouch for a man and a modesty patch for a woman, which is like a G-string with the sides cut off. It sticks just above the pubic line and round on to the small of the back."
Camera angles are really important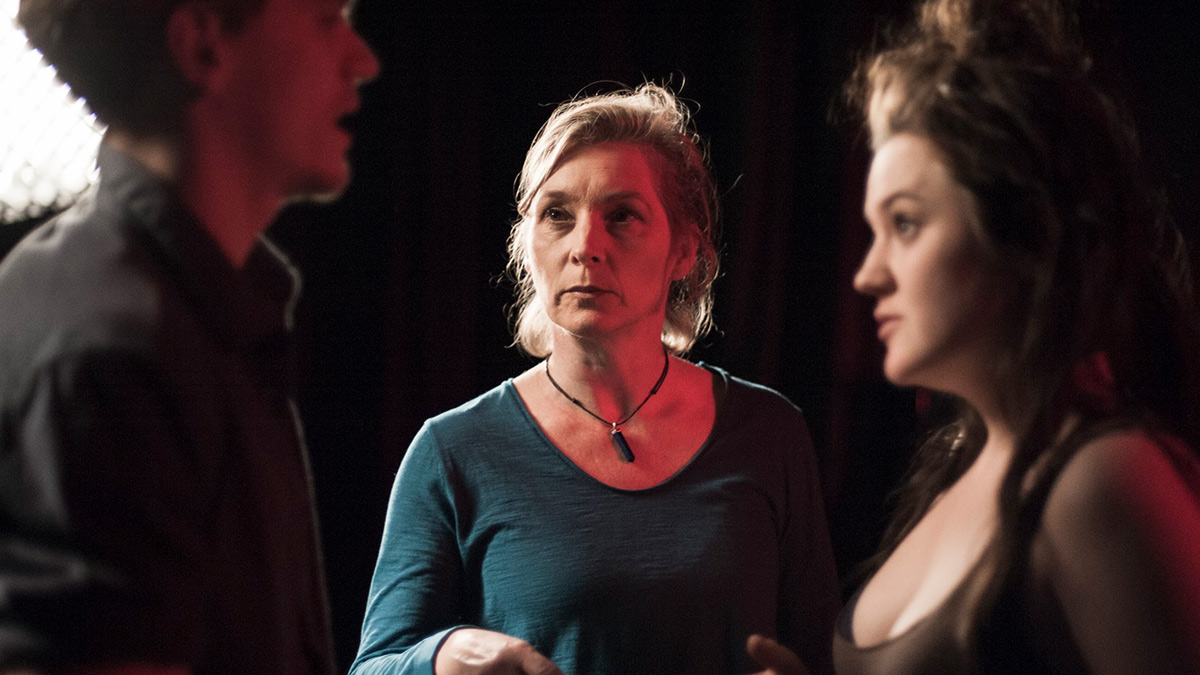 Ita in action

"The same scene with different camera angles can look like pornographic material or it can serve the storytelling. It very quickly becomes obvious if an image or the intimacy required is gratuitous. That's what leaves an actor feeling vulnerable. An actor can feel when nudity is thrown in for the sake of it and that makes them go home feeling not good about their day of work."

Consent is constant
"Consent is a process, not a moment. Someone might have agreed to kiss at the beginning of the day, but by the time it's the middle of the afternoon and the guy's got an afternoon shadow and the girl's beginning to get a red chin, you go, "OK, we've got the kiss.""

Actors can call for a time out
"At any point in the process, people can call a halt to the action. I had a situation where one actor said to the other, "Can I stroke your hair?" She said, "Yes", and then the lady went to stroke her hair and you could see that the other actor's whole body had this flash of a memory that she had no idea was even there and she came to tears. We called a time out and then she came back. Stroking her hair became out of bounds, but she was happy to have her cheek stroked."
Body hair is discussed
"It is a conversation that needs to be had in a very delicate way. I'm asked by the production team to navigate it, along with the makeup or wardrobe departments. I'm working on a production at the moment and all the actresses knew they were going to be doing it from March. They had been growing their body hair, like under their arms, because that was what was needed for the period."
And so are menstrual cycles
"I flag to production early on to check their actresses' menstrual cycles, because shifting the shooting schedule isn't a small thing. When that's been broached, it means it can be spoken about and accommodated in a professional way, rather than the actresses feeling that they're having to deal with it in a private way, which can really affect their performance."
Intimacy coordinators choreograph positive sexual content for TV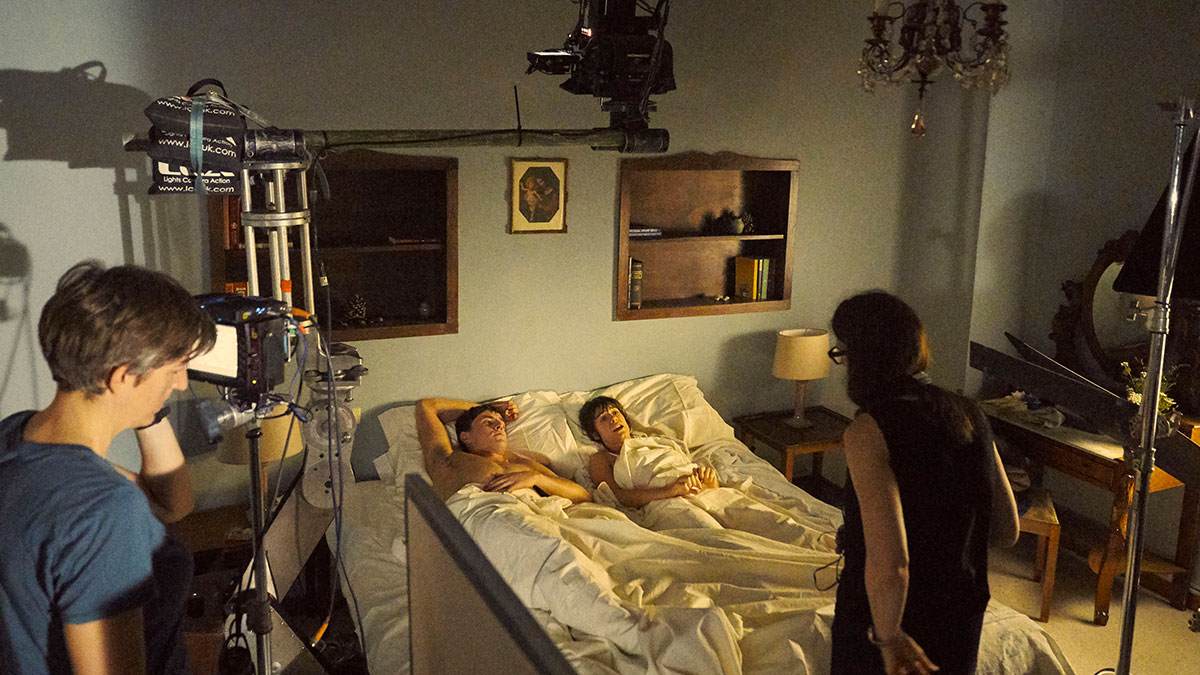 Daisy and Paul artfully portray Marianne and Connell's physical and emotional relationship in Normal People

"With the role of intimacy coordinator, we've been able to choreograph really loving, intimate content that I don't think has been seen as much, so I'm really proud of that.
"One of the scenes I love most is a really beautiful, intimate moment in episode 5 of Normal People [near the end]. I re-watched it again the other night. When Marianne [Daisy Edgar-Jones] and Connell [Paul Mescal] come back together, they've been with other partners and they're more confident with each other. It's so tingling. We talked about using more body parts, such as kissing the belly. I love it. I was re-watching it going, "Oh my goodness, did we do all that?""
When is Sky One's Brave New World on TV?
Brave New World airs on Sky One/HD (CH 110/109) on Fridays at 9pm, with the first episode screening on October 2nd. The nine-part series will subsequently air every week until Friday 27th November.
It is also available for 30 days in Catch Up > Channels > Sky One. All episodes will be available in Catch Up from Friday 2 October.
TV channels: Channels, content and features available depend on your chosen package. Channel line-ups and content are subject to change at any time and to regional variations.
HD: HD TV set, V HD Box, TiVo box or Virgin TV V6 connected with HDMI cables required for HD channels. Number of inclusive HD channels depends on package.
Catch Up TV: Catch Up TV content available for up to 7 days or up to 30 days after broadcast, depending on content.
Interviews: Any opinions expressed in interviews are those of the interview subject and not those of Virgin Media.