Skip to main content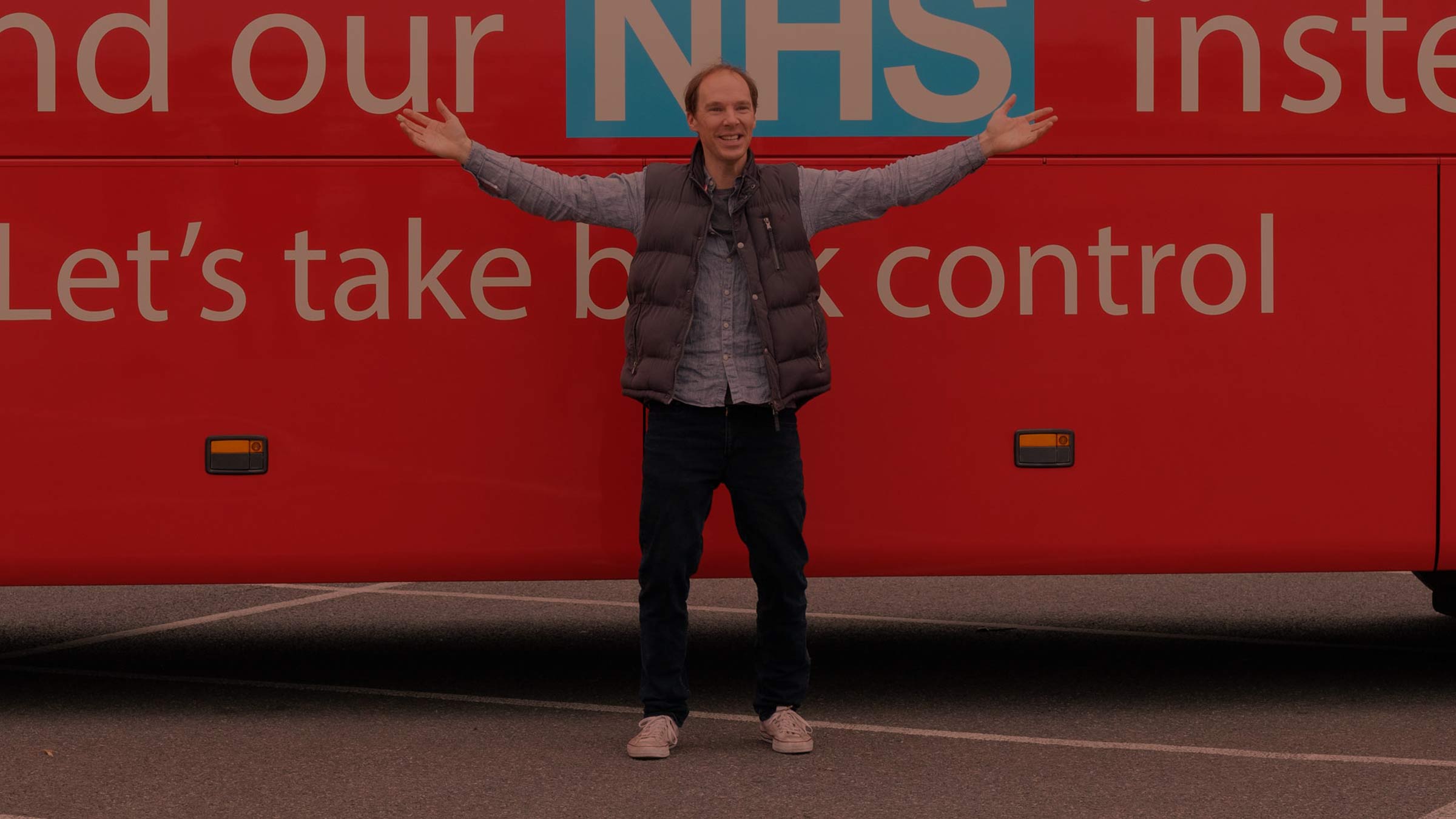 Brexit has dominated the news over the past three years. But if you think what happens after we leave the EU is confusing, wait until you find out about the voting itself...
Brexit: The Uncivil War, Monday 7 January, 9pm, Channel 4/HD (CH 104/141). Also available for 7 days in Catch Up > Channels > All 4
Incredibly well-timed new Channel 4 drama, Brexit: The Uncivil War, explores what actually happened ahead of the 2016 referendum, highlighting the key players and facts behind the campaigns waged by "Britain Stronger In Europe" and "Vote Leave".
Contrary to what you might think, some of the most important decisions in the battle for Brexit weren't made by David Cameron for the Remainers or Boris Johnson for the Leave campaigners. In fact, many were driven by the efforts of strategist Dominic Cummings (played here by Benedict Cumberbatch), including the "Take Back Control" slogan and the controversial Brexit "battle bus", which some say carried a misleading claim about money paid by Britain to the EU.

We spoke to Cumberbatch and co-star Rory Kinnnear about their roles, and the debacle that is the "B" word.
As you might expect from such an erudite individual, Cumberbatch says he already knew a little about Cummings before taking on the role, but was fascinated to learn more about his level of drive and intellect, which enabled Cummings to create a plan that helped convince 52% of the country to take a risk on him and his team.
"The slogan in particular was a stroke of genius," Cumberbatch explains. "It appealed to specific, targeted sectors of society who weren't Remain or Leave, but who were undecided. It was the key rewording of a phrase that carried more potency into the groups that he needed to sway."
Asides from Cummings' controversial copywriting skills, Brexit: The Uncivil War also explores his character, as Cumberbatch says, "What fascinates me is the kind of personality and the kind of drive needed to be a political strategist, what they do, and the highs and lows of the job."
He adds, "I think Dominic had a really tough time. His wife had a complicated pregnancy with a big scare in the middle, and some really traumatic moments in his personal life collided with the campaign. Also, he wasn't just up against the other team, he was up against people within his own team as well. There was even a coup to try to oust him."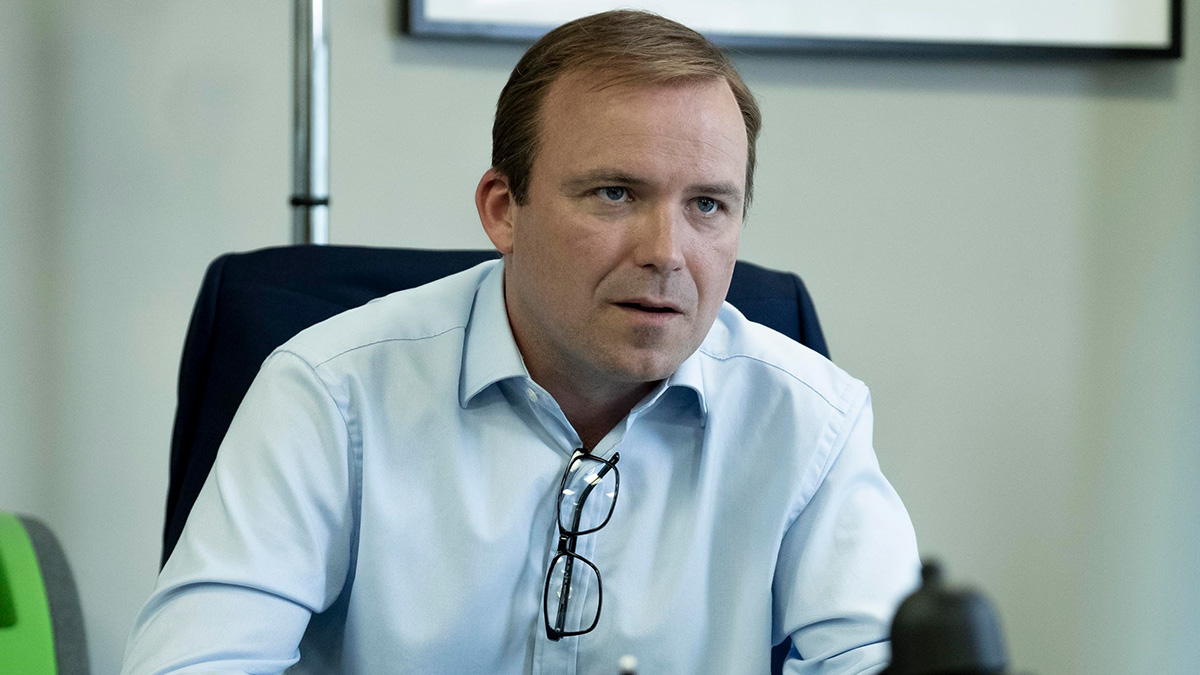 The Remain camp is represented in the drama by former Prime Minister David Cameron's then director of communications, Craig Oliver (Rory Kinnear, above). Like Cumberbatch, Kinnear was keen to see the human side of the individuals who helped shape this vital and divisive moment in Britain's political history.
One scene depicts Oliver attempting to serve up a dish of fishfingers and peas to his giggling daughters while on a conference call to political heavyweights such as David Cameron and Peter Mandelson. Kinnear says, "I think the actual story is that he was driving his daughter back from Alton Towers but had to do an hour-long conference call with the former Prime Minister."
He continues, "The thing is, people still have to have their breakfast in the morning and pick their kids up from school. For me, I wanted to see both sides. I think that people are quite often demonised through their involvement in this just because they decided to take a vocal part within it. I think [the drama] shows that they're struggling to get by just as much as the rest of us."
Brexit: The Uncivil War also touches on the part played by some of the campaign's more recognisable figures: Nigel Farage, Boris Johnson, Michael Gove and Arron Banks all make an appearance. What it does not do, however, is blame anyone for the current chaotic climate, or try to envisage a future scenario.
As Cumberbatch explains, "The drama makes sure everyone is fairly represented. It's based on a huge amount of research. There was help from both sides and it's pretty thorough. Things are still changing on a daily basis, which is extraordinary, but this is a historical document. It's about the lead-up to Brexit, and the duration and outcome of a campaign. It's not about the post-Brexit deal. It's about what motivated these people and what motivated us as a nation as well."

TV channels: Channels, content and features available depend on your chosen package. Channel line-ups and content are subject to change at any time and to regional variations.
HD: HD TV required to view HD channels. Number of inclusive HD channels depends on package.
Catch Up TV: Catch Up TV content available for up to 7 days or up to the 30 days after broadcast, depending on content.
Interviews: Any opinions expressed in interviews are those of the interview subject and not those of Virgin Media.