Skip to main content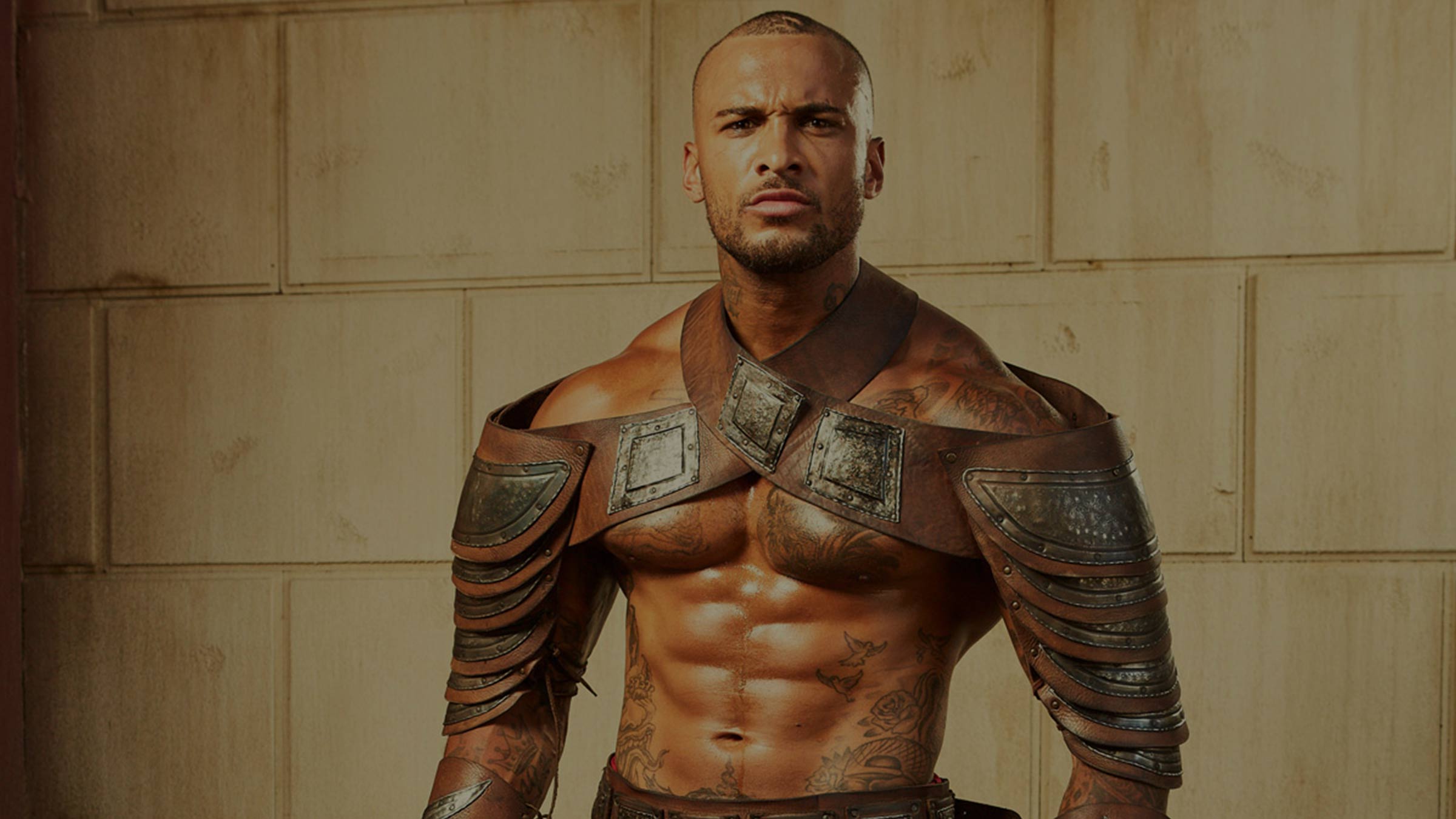 David McIntosh fills us in on the outrageous reality series that blends Love Island with Gladiators. No, really…
Bromans
You probably think we've lost the plot. Well, we haven't. It's time you got to grips with Bromans, the outrageous reality series that had the nation hooked this autumn.
Watch the trailer to get the idea...
In case you somehow missed it all over the news and social media, here's what the whole shebang is about. Billed as "geezers in the time of Caesar", eight thoroughly modern lads (think pecs, tattoos, pecs, beards and more pecs) are transported back to "Ancient Rome" to see if they have what it takes to be gladiators. That means being trained by the imperious Doctore (played by ex-Royal Marine and former Gladiators star David McIntosh) and taking part in some gruelling challenges that push them to their mental and physical limits.
But they're not alone. You see, they have their girlfriends right there with them, egging them on, doing a spot of classic Roman behind-the-scenes plotting, and even taking part in a bit of wrestling in a swamp, no less. Key moments included the girlfriends fighting a fierce battle in the sand in order to get clothes for the naked bros. Hair was pulled ("accidentally"), false nails were damaged and the first rumblings of rivalries could already be heard in the arena. We can't deny it, we were hooked!
All living under one roof, these courageous couples had to adapt to the clothes, food and even toilet habits that were commonplace 2,000 years ago. Fail to cut the mustard (or should that be olive oil?) and elimination beckoned. If you're thinking this sounds terribly unpleasant, you'd be right. But with a place at the Emperor's Games and a top prize of £10,000 up for grabs, can you blame the Bromans for enduring such hardships?
Ready to jump on the bandwagon? Or should that be chariot? Don't fight it any longer. Check out our interview with Doctore himself, David McIntosh, to fight out more about the amazingly ridiculous series...
Interviews: Any opinions expressed in interviews are those of the interview subject and not those of Virgin Media.