Skip to main content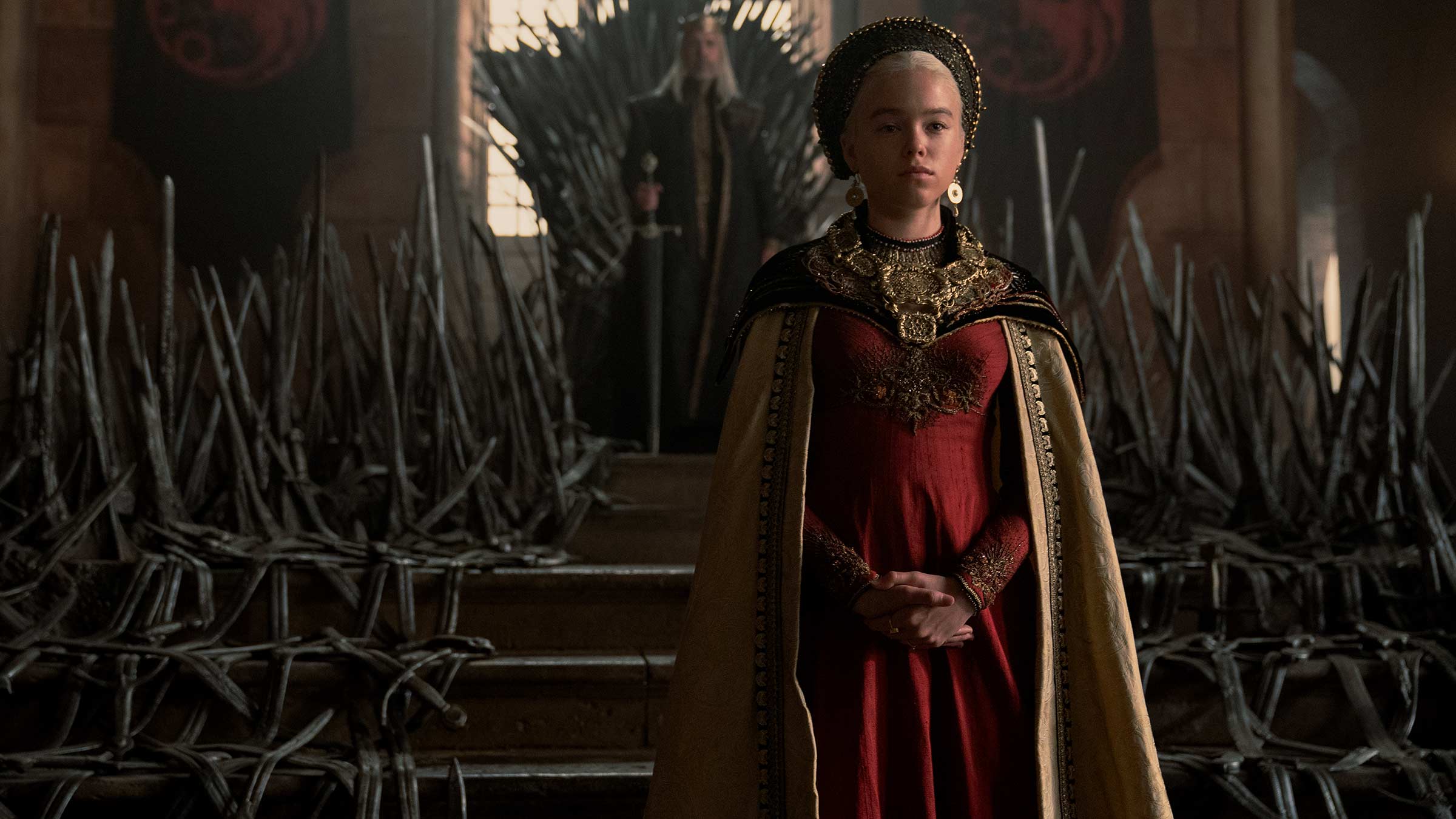 You may not be able to sit on the Iron Throne but you can enjoy the most hotly anticipated series of 2022, available to buy now on the Virgin Media Store

By Charlotte Briggs, Writer
The Targaryens are back in this 10-episode prequel series to the acclaimed and hugely successful Game of Thrones. Set 200 years before the events of Thrones, House of the Dragon shows us an era of Westerosi history when House Targaryen ruled the Seven Kingdoms and the skies above them.
As the season progresses, there's plenty of treachery, machinations, court intrigue and of course dragons – all heading towards a power grab in pursuit of the Iron Throne. And now the whole season in its entirety is available to buy on the Virgin Media Store.


We met the Mother of Dragons, Daenerys Targaryen, in Game of Thrones and followed her quest to take back the Iron Throne. But this series sees House Targaryen at the height of its power. It begins with the reign of King Viserys I, the fifth Targaryen ruler, the question of his succession and what unfolds after he names his daughter, Rhaenyra, his heir – when the Seven Kingdoms of Westeros have never been ruled by a woman.
While Game of Thrones is based on George RR Martin's A Song Of Ice And Fire series of novels, House of the Dragon draws inspiration from the author's "history" book, Fire & Blood. That means while there are locations and noble houses familiar to Game of Thrones fans, it also embellishes and builds on the lore. We meet families such as the Hightowers and the Velaryons, and discover new lands such as Driftmark and the Stepstones.
And, of course, there's a new collection of characters to meet, and fans have also been raving over the House of the Dragon cast. From screen powerhouses such as Paddy Considine (The Bourne Ultimatum), Olivia Cooke (Sound Of Metal) and Matt Smith (The Crown) to Australian newcomer Milly Alcock making her impressive international debut, there's no shortage of talent.
Whether you're a Game of Thrones superfan or just looking to get lost in a fantasy world, one thing's for sure. Fire will reign.
You can buy House of the Dragon on Virgin Media Store on the web or directly on your box. And once you've purchased it, you can watch at home, or you can access it on the go on your registered iOS and Android devices with the Virgin Media Store app. You can also buy seasons 1-8 of Game of Thrones on Virgin Media Store.
If you have a TiVo® box or Virgin TV V6 box, powered by TiVo®, go to On Demand > Movies > Store. If you have a Virgin TV 360 box or Stream, go to Box Sets & Movies > STORE.

Looking for more films to buy or rent? Search Virgin Media Store for a title, or browse by category such as Out This Week, Best Sellers or Collections. Once you've found the movie you want to rent, select Watch now to start watching instantly. Then, sit back and enjoy! You'll have up to 48 hours to finish watching your film.
Virgin Media Store: Separate terms and conditions apply to the Virgin Media Store service. Purchases must be made on the website or set top box. Virgin TV subscription and our latest Virgin TV V6 box required to buy and watch via set top box – Store is not available on other boxes. Compatible device & browser required. Max 5 registered devices. Max 2 devices can stream content simultaneously. Stream and download in UK only (or while temporarily in the EU).
Virgin TV 360 Box: Minimum of M50 Fibre Broadband required for operation. Boxes require a HDMI cable to connect to your TV.
Image credits: House of the Dragon © 2022 Home Box Office, Inc. All Rights Reserved. HBO® and all related programs are property of Home Box Office, Inc.