Skip to main content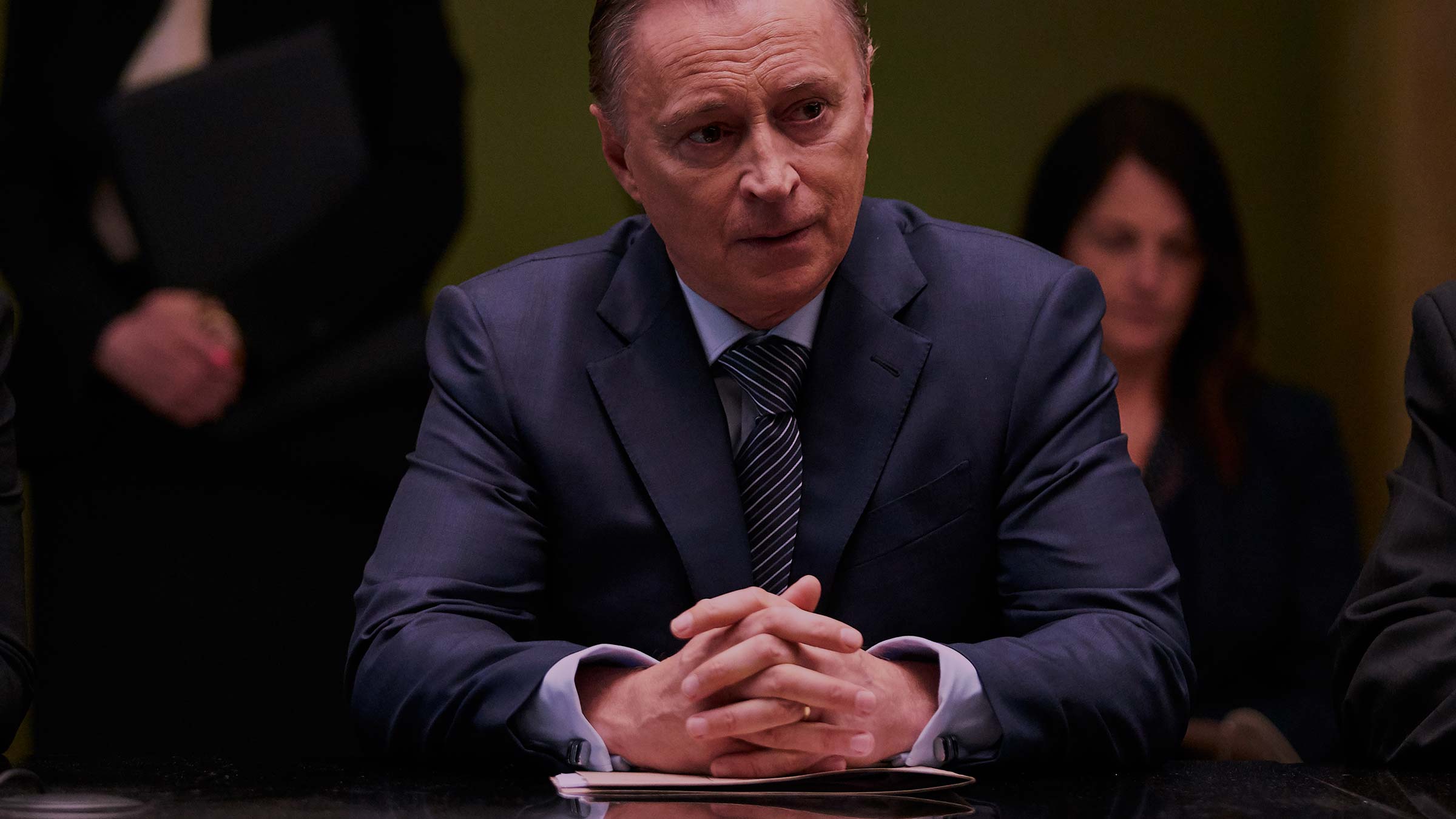 When Robert Carlyle first heard about COBRA, he thought it was about snakes. "It is," says writer Ben Richards. What species? Politician.
Friday 17 January, 9pm, Sky One/HD (110/109). Also available for 30 days in Catch Up > Channels > Sky One
If COBRA isn't a new series about literal slithery reptiles, what exactly does the acronym stand for? Cabinet Office Briefing Room A, which is a real thing, where a team of experts, contingency planners and senior politicians meet in the event of a national or regional crisis, or when events abroad have major implications for the UK. They actually meet in Cabinet Office Briefing Room J now, but COBRJ doesn't quite have the same ring to it…
In this new six-part political drama, the COBRA committee, headed up by Conservative Prime Minister Robert Sutherland (Robert Carlyle, Trainspotting), declares a national emergency. A solar storm, geomagnetic storm, high-speed PLASMA ERUPTION, whatever you want to call it, is heading straight for the UK, threatening to wipe out the power supply. With writer Richards (Spooks, The Tunnel) "tying politics to an exciting story", it's even more disconcerting to learn that a solar storm is a real possibility in the next ten years. Perhaps we should take notes…

As London is plunged into darkness (watching the lights of Tower Bridge, St Paul's, the London Eye and Piccadilly Circus go down is quite something), Sutherland, his Chief of Staff Anna Marshall (Victoria Hamilton, The Crown) and Home Secretary Archie Glover-Morgan (David Haig, Killing Eve) are the ones the people look to. They're joined by Fraser Walker (Richard Dormer, Game Of Thrones), a crisis contingency planner, and Chief Constable Collier (Steven Cree, Outlander).
But they all have issues of their own to contend with on top of the ongoing crisis, including daughter trouble, an affair, a father in a care home, a vindictive ex-wife and a desire to knock Sutherland off the top spot.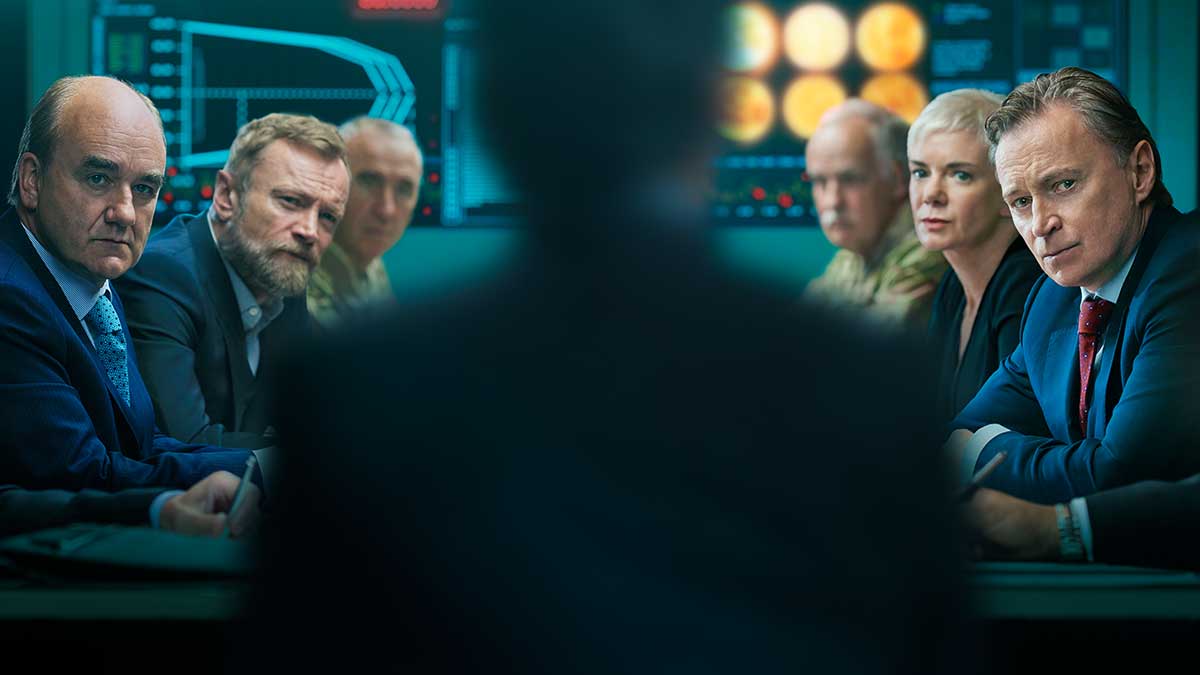 The cardboard cut-out certainly looked the part...

So, are you ready to meet the politicians? Let the writer and the cast tell you a bit more about the characters and campaign for your loyalty when it comes to watching COBRA… trust us, you won't take much convincing.
Ben Richards (writer)
"I was writing about a government that I felt was plausible and I wanted to invest them with some dignity and humanity. In the depiction of British politics, you're allowed to mock and that is often demanded, but whether one approves of them or doesn't approve of them, these are serious people and luckily they were played by very serious actors.
These people are human beings trying to respond to this crisis. They're not robots, they're not perfect, they're flawed. They have their own personal crises going on. They have to sleep and eat and do everything that we have to do. Trying to do the best in very difficult circumstances is contrary to how a lot of people perceive politicians.
Lots of things COBRA meets to discuss are actually quite dull. The longest-ever COBRA was on foot-and-mouth [disease] and you're not gonna sell whether we vaccinate cows as the biggest decision Robert Sutherland has to make."
Robert Carlyle (Prime Minister Robert Sutherland)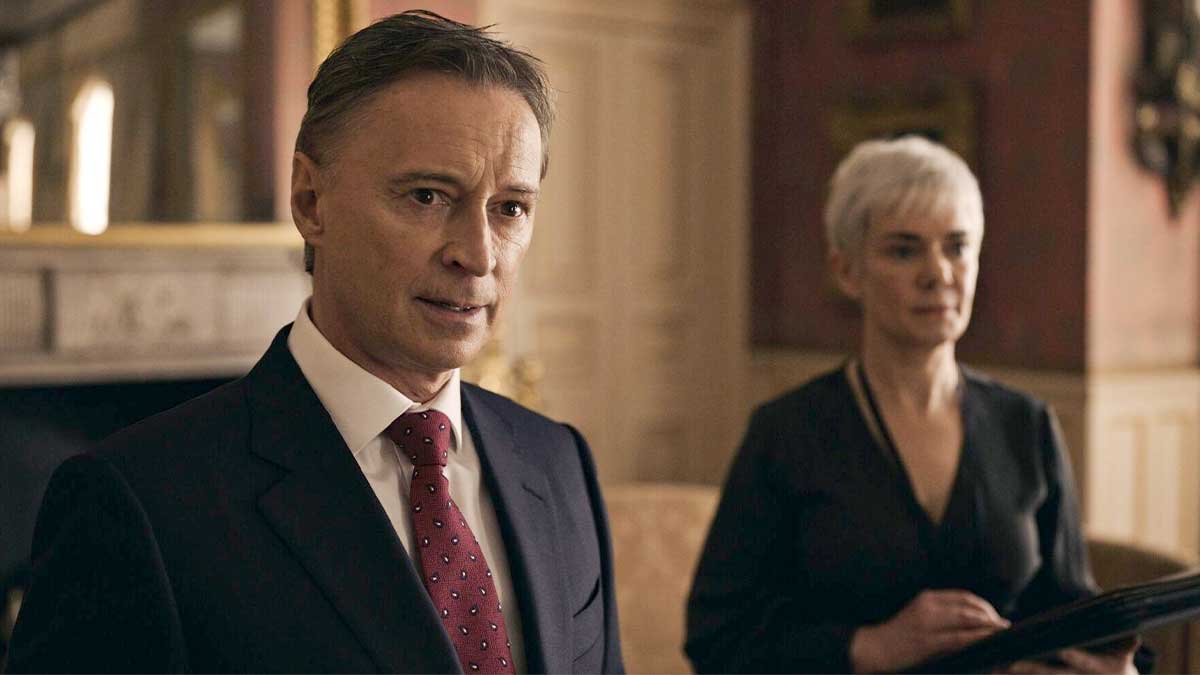 Behind every great PM is an ever greater right-hand (wo)man.

"Robert's trying to be a different type of Conservative politician. He's a conflicted man and I made the decision early on to show that in the eyes – there's plenty of spaces in COBRA to show that. From the word go, he's in trouble, he's in crisis.
I spoke to a couple of Scottish politicians and they told me about COBRA. I didn't really know this thing existed and that it's actually convened quite a lot. Prior to doing this, I think I had absolutely zero [sympathy for what prime ministers have to do in times of crisis]. Theresa May was going back and forth to Brussels and she was aging five years by the week while I was playing Robert, and I felt for her. I understood her. She's got a life, she's got problems. From one human being to another, you've got sympathy for those people."
David Haig (Home Secretary Archie Glover-Morgan)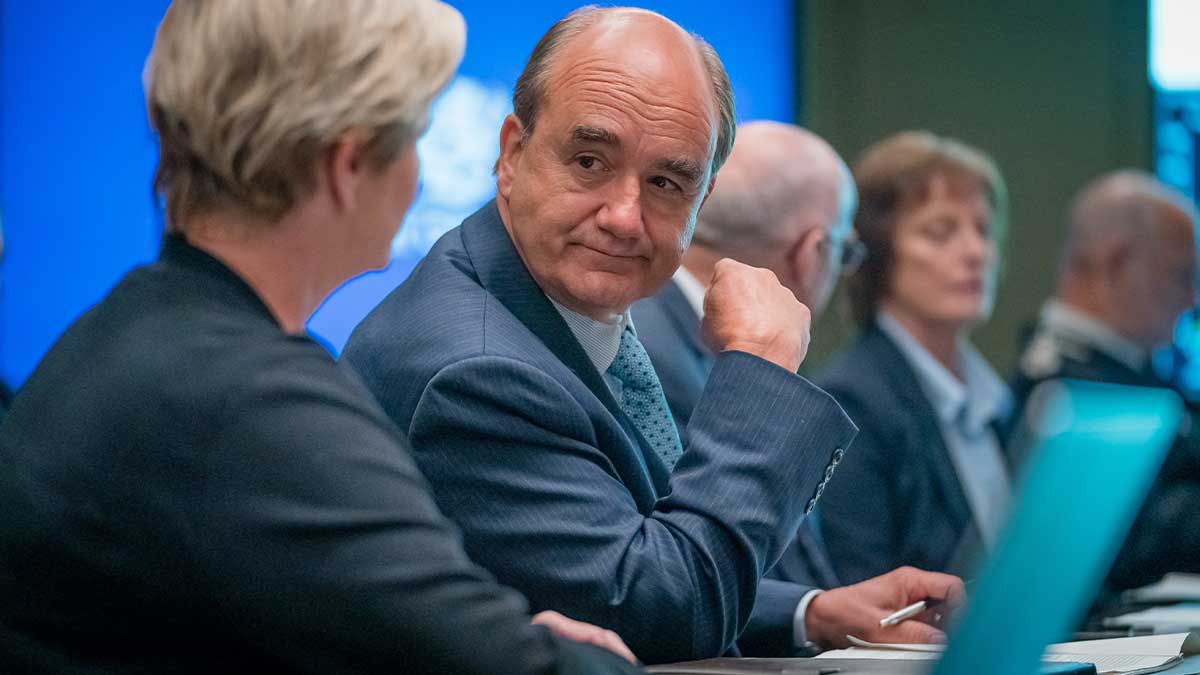 "Forget all this national emergency nonsense – what's for lunch?"

"What fascinates me about people like him are the politicians who mask their seriousness with humour, however deprecating and diminishing that humour might be. There is actually a gravitas sunk a few layers beneath Archie, but his modus vivendi is through a piercing humour. It's that paradoxical mix of seriousness and facetiousness, integrity and opportunism. That must happen to politicians all the time – they're seeking power, but they have a stand to make, but will that moral stand actually further their career?"
Victoria Hamilton (Chief of Staff Anna Marshall)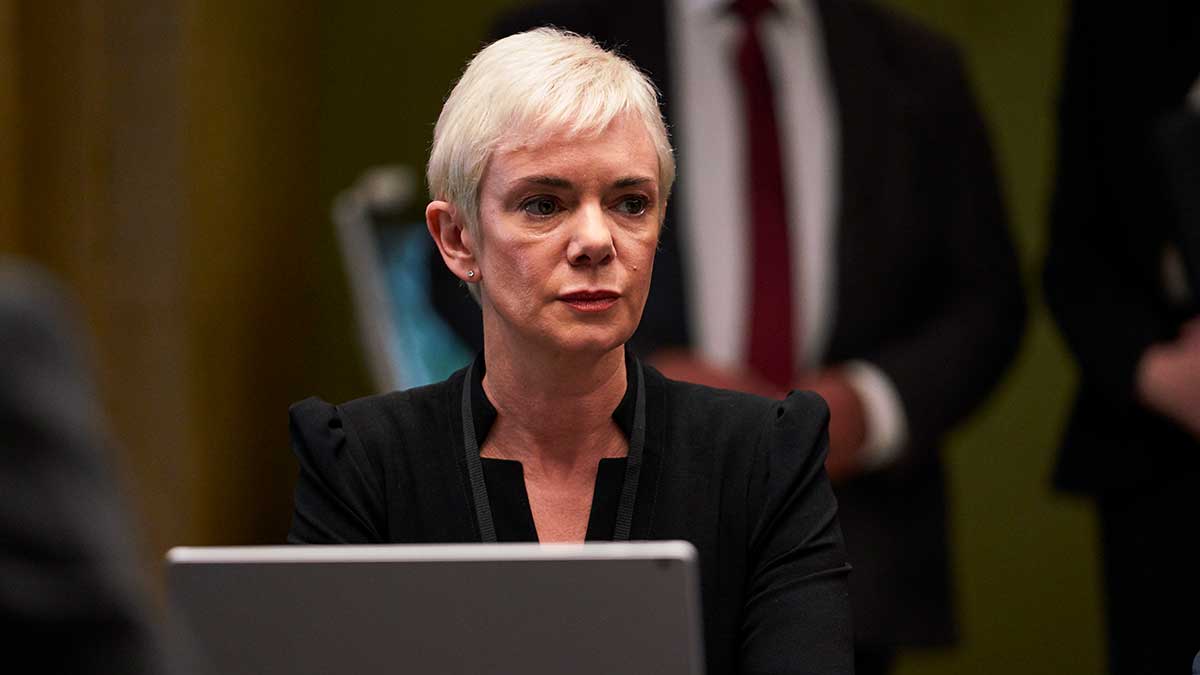 "Just keep typing, just keep typing..."

"What I love about this character is that she's truly three-dimensional. You see her in a position of power, but you also see her trying to cope with running a family, running a marriage, and other complicated relationships. I'm very much living in a time where women can have it all, but you can't have it all and do everything brilliantly. It's a constant juggle of where to put your emotional energy.
I do think we vote for personalities a lot of the time. We vote from our gut, our hearts. There is a general feeling about politicians at the moment that is quite extraordinary. It will be very interesting to see how an audience responds to a prime minister and a special advisor double act, who, for all their failings, have a moral high ground that you can sort of believe in."
When is COBRA on TV?

Watch COBRA, Friday 17 January, 9pm, Sky One/HD (110/109). Also available for 30 days in Catch Up > Channels > Sky One
TV channels: Channels, content and features available depend on your chosen package. Channel line-ups and content are subject to change at any time and to regional variations.
HD: HD TV set, V HD Box, TiVo box or Virgin TV V6 connected with HDMI cables required for HD channels. Number of inclusive HD channels depends on package.
Catch Up TV: Catch Up TV content available for up to 7 days or up to 30 days after broadcast, depending on content.
Interviews: Any opinions expressed in interviews are those of the interview subject and not those of Virgin Media.