Skip to main content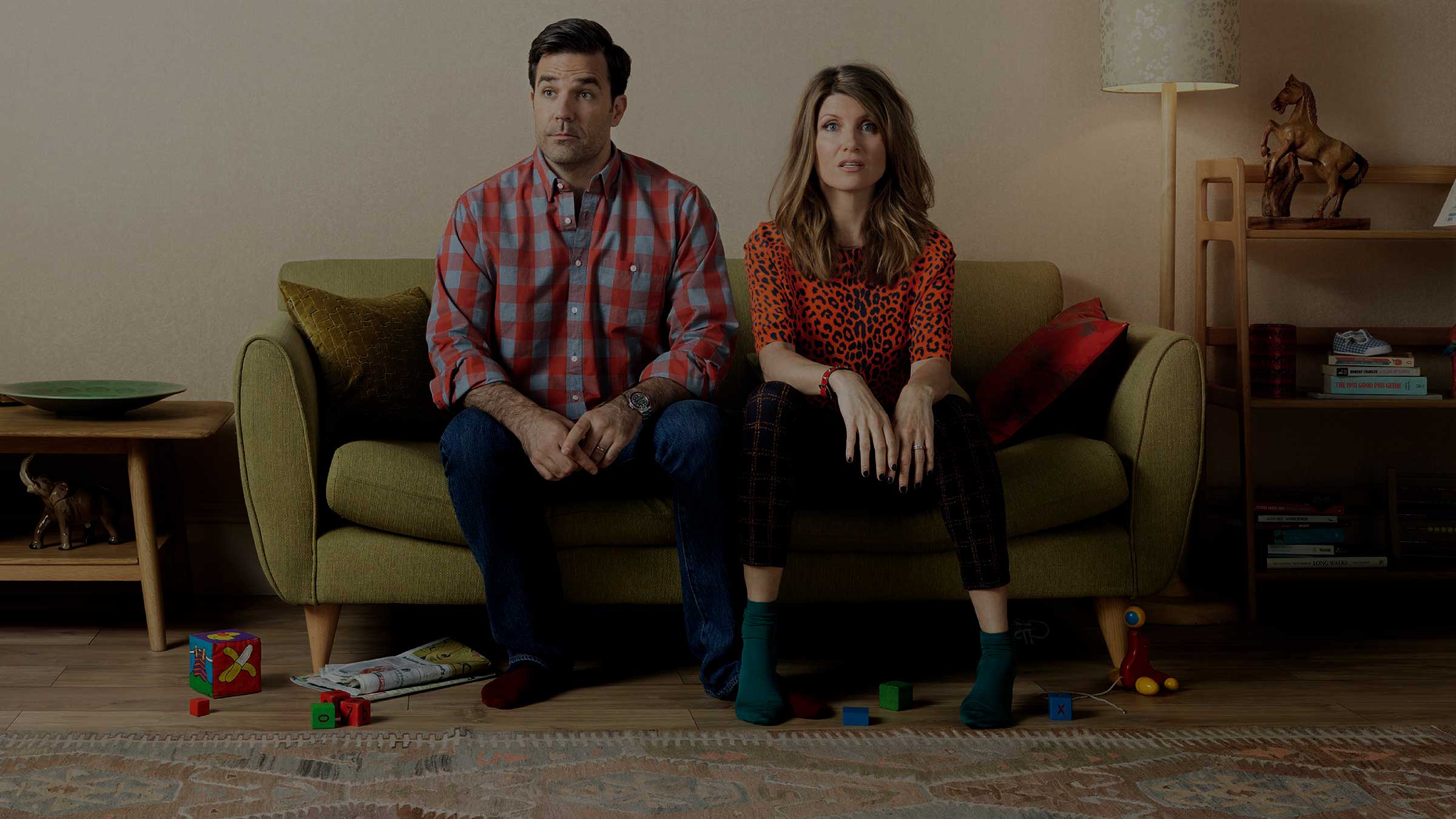 Whether you're a silent laugher, a knee-slapper, a crier or a snorter, these Box Sets are guaranteed to tickle your funny bone
Find them in On Demand > Box Sets
It can be difficult to make a decision to commit to a new show. Especially when you know there are many, many episodes and seasons ahead of you. That's the beauty of comedy. It's something you're pretty much always in the mood for, and no matter where you pick up, it's bound to give you a pick-me-up.
So whether you watch alone or with friends, family or a partner, check out our crowd-pleasing comedies below. Go on, don't be afraid to get your ugly laugh on – it's like an ugly cry, but obviously way better and happier!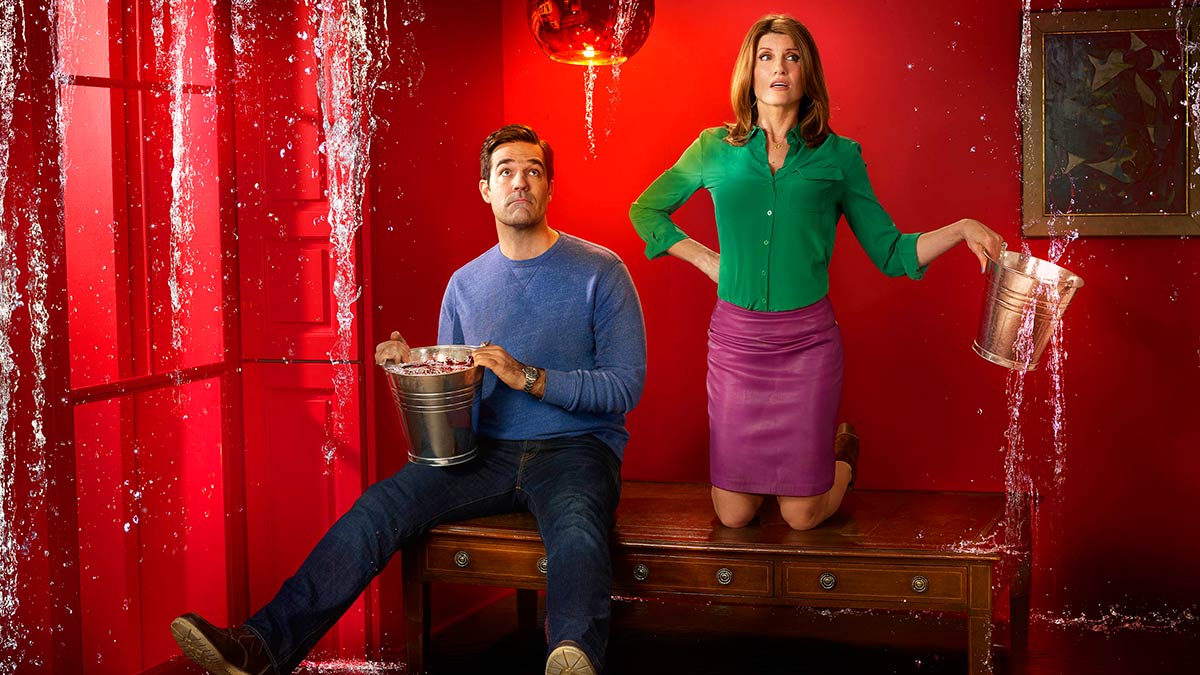 Find Catastrophe series 4 in On Demand > Box Sets
For fans of… Fleabag

Sharon Horgan (Game Night) and Rob Delaney (Deadpool 2) are back for the final series of Catastrophe as they navigate their characters' "can't live with each other, can't live without each other" tug-of-war relationship. Four years on, Sharon and Rob are married with two kids and a mortgage, but she's still saved as "Sharon London Sex" in his phone.
Rob's stuck in a neck brace after his drunken car crash at the end of series 3, and much of series 4 deals with the fallout of his relapse and managing parental responsibilities as he balances work with community service. It'll be sad to see this dark anti-romantic comedy end, but Catastrophe's writers Horgan and Delaney make sure that the laughs – no matter how uncomfortable – keep coming, right to the finish.
The Chris Ramsey Show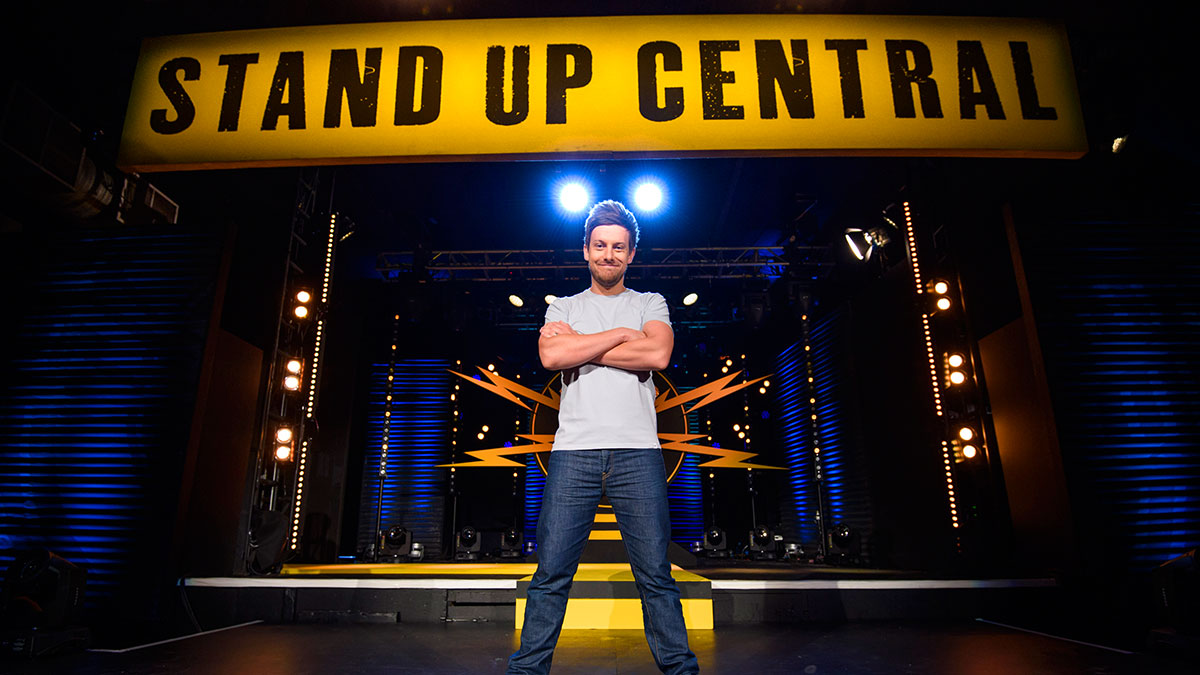 Find The Chris Ramsey Show series 2 in On Demand > Box Sets
For fans of… Room 101

Geordie comedian Chris Ramsey's basement is clearly the place to be, because he's hiding loads of celebs down there! (It's less creepy than it sounds.) Guests on the show join him for games, challenges and #bantz, divulging some absolutely ludicrous anecdotes.
If you ever had any burning questions for your favourite stars and comedians, you'll most likely learn the answers on The Chris Ramsey Show. Who was Roman Kemp's most difficult interviewee? And why did Georgia Toffolo from Made In Chelsea fall on Gerard Butler? All will be revealed…
Black-ish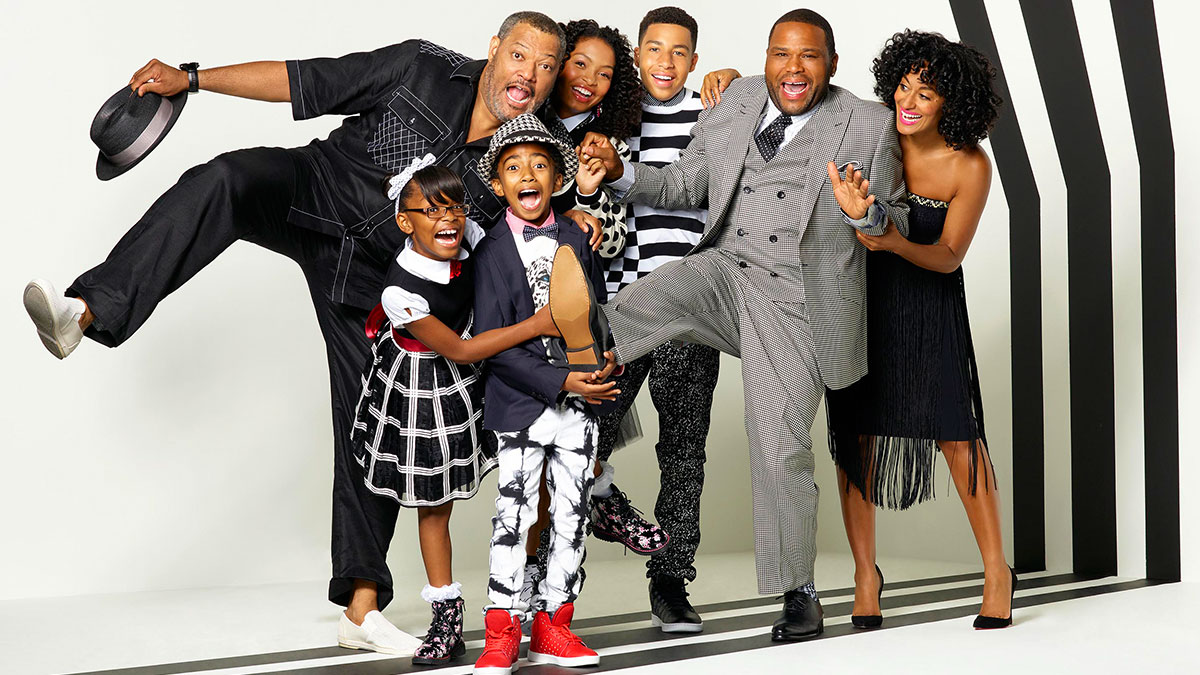 Find Blackish seasons 1-4 in On Demand > Box Sets
For fans of… Modern Family

Dre Johnson (Anthony Anderson, Law & Order) is living the American dream in suburbia. He has a high-powered career, a large house, a supportive wife (Tracee Ellis Ross, Girlfriends) and four healthy kids. As they become comfortable in their predominantly white surroundings, though, he begins to worry that they're not black enough – that they're only black-ish. Dre decides he's going to prevent the family losing touch with their roots, with help from his father (Laurence Fishburne, The Matrix).
The show sparks important conversations about race, culture and divisions in society, somehow managing to pull off these heavy topics in a funny way. Kooky family dynamics are a universal phenomenon and act as the show's driving force. Black-ish entertains as well as it informs, never missing a step as it continues to push boundaries.
The Michael J Fox Show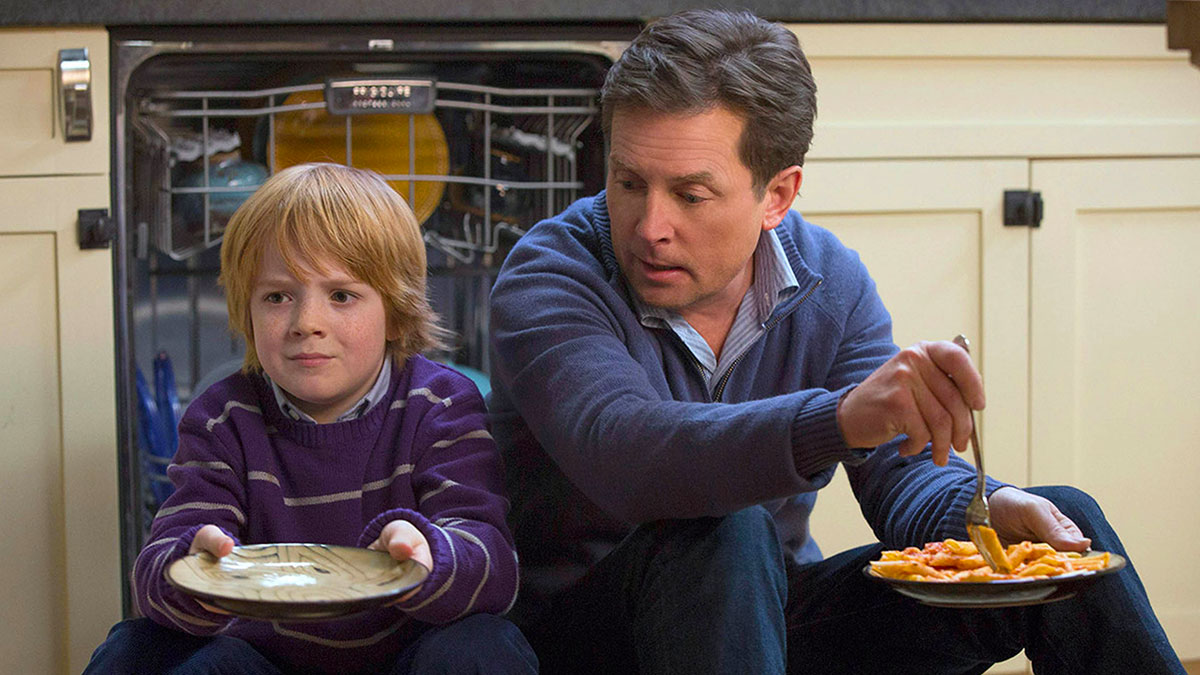 Find The Michael J Fox Show season 1 in On Demand > Box Sets
For fans of… 30 Rock

You'd be forgiven for blurring the lines between Michael J Fox's actual life and his sitcom set-up. In the show, he makes light of his Parkinson's diagnosis and doesn't shy away from portraying how it affects him – which is naturally in all sorts of ways, from the serious to the silly. Fox's real-life wife, Tracy Pollan, even makes a guest appearance.
He's not starring as himself, though. Here he's Mike Henry, who has been forced to leave his job as a news anchor in New York City after his health deteriorated. He took the opportunity to spend some time with his wife and kids, but now they're urging him to go back to work. A bittersweet but courageous endeavour from the one and only Marty McFly.
Stan Against Evil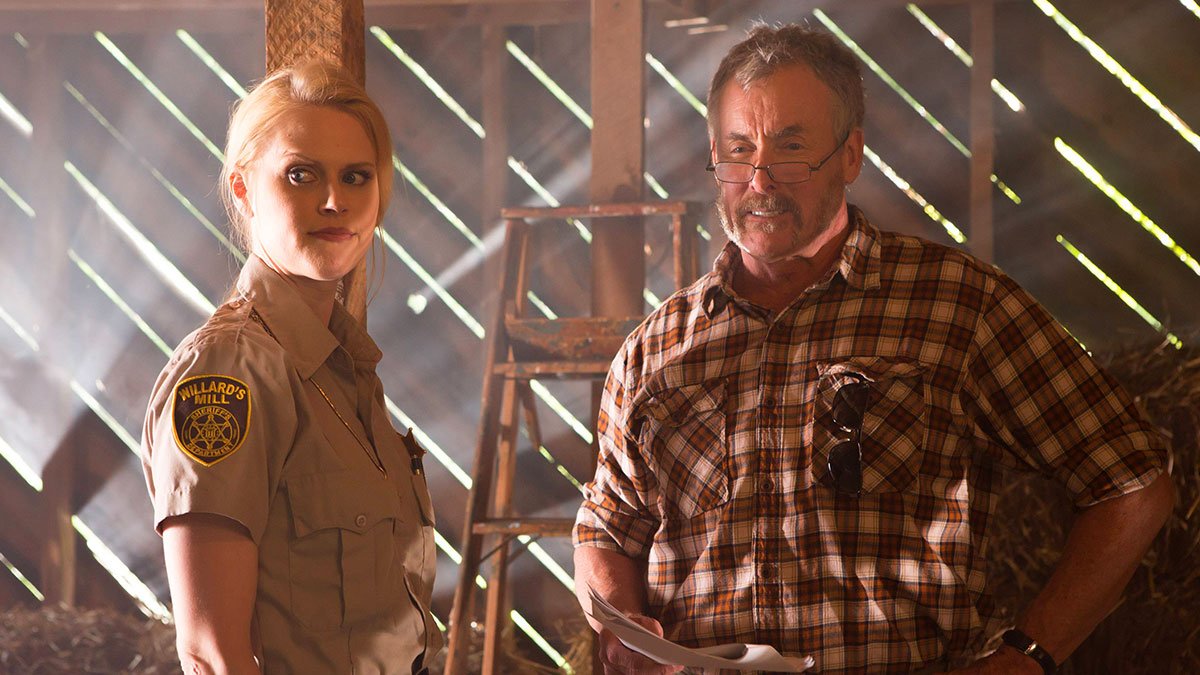 Find Stan Against Evil seasons 1 & 2 in On Demand > Box Sets
For fans of… Ash Vs Evil Dead

A horror comedy mashup is always going to be a bucketload of bloody fun. Stan Against Evil is part Buffy The Vampire Slayer and part Reaper, with a whole host of demons – 172 in fact – thrown in. The hilarious John C McGinley (Scrubs) is Stan Miller, disgraced ex-sheriff of a small New Hampshire town. When new sheriff Evie Barret (Janet Varney, You're The Worst) needs his help, Stan has to put his pride aside to help her kick some serious monster butt.
The town just happens to be the site of a 17th-century witch burning, which probably has something to do with the creatures emerging from the shadows. The special effects are gruesome, but also comedic enough to make you chuckle – not choke – with fear. It's kind of like Halloween night when people in ghoulish masks try to spook you, but fear not, there are both tricks and treats.
On Demand: Content available to view depends on TV package. Time limits apply for viewing chargeable On Demand content – see virginmedia.com. Once purchased, all chargeable On Demand content must be viewed within 48 hours. Premium channels and upgrades must be kept for at least 30 days.
Box Sets/Exclusives: Available to Full House (XL) customers on TiVo®/Virgin TV V6 box only. Content is variable and shows/series will be added and withdrawn monthly.
Image credits: Stan Against Evil © IFC 2017