Skip to main content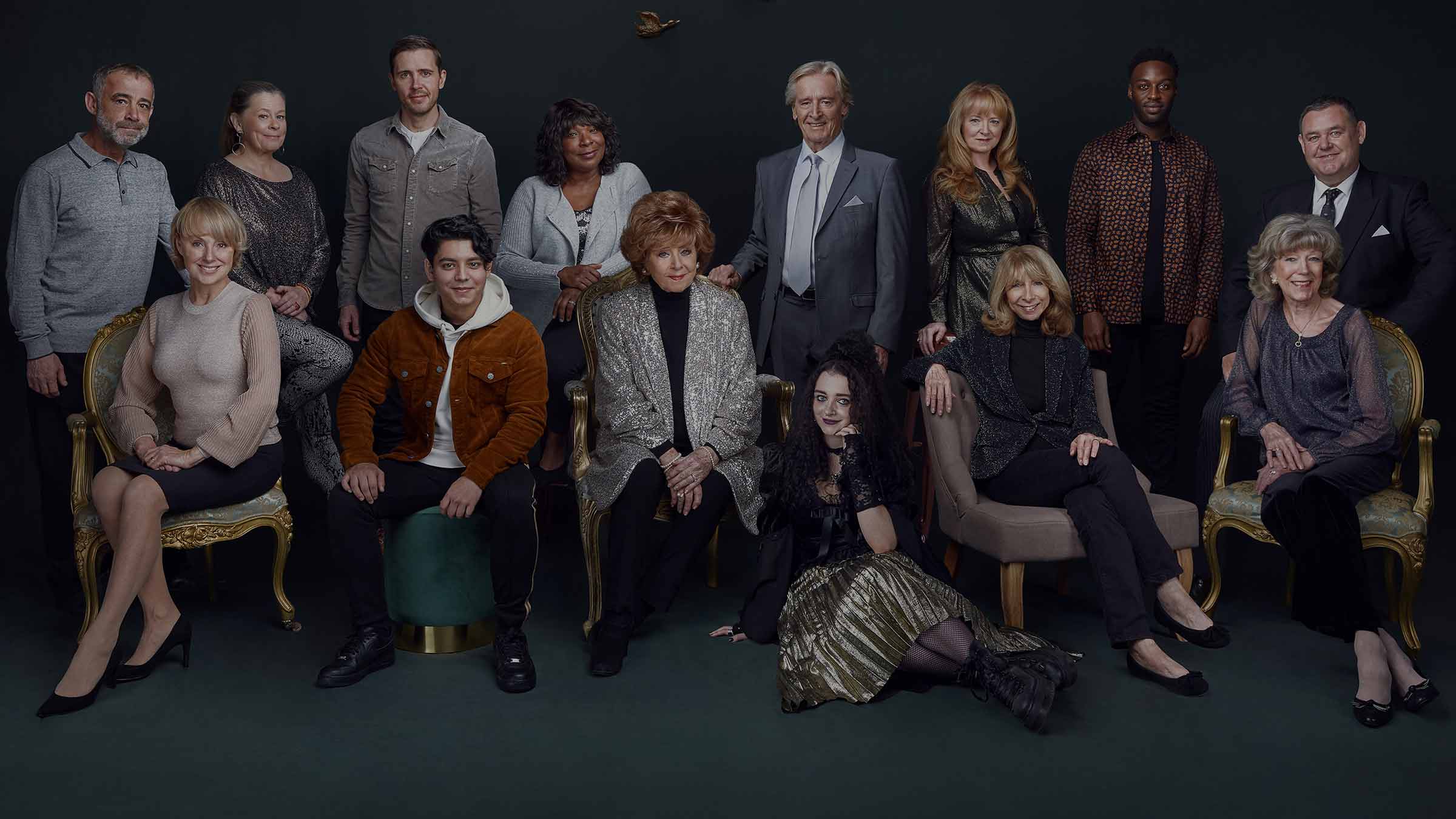 The cast reveal – without spoilers – their thoughts on the anniversary week episodes, including the highly-anticipated verdict of Yasmeen Metcalfe's trial
By Laura Rutkowski, Staff Writer
When Coronation Street first aired on December 9, 1960, it was only meant to run for 11 weeks. Now, 60 years later, Tony Warren's creation is still going strong, with an average of seven million viewers tuning in per episode. Its monumental anniversary week has been more than two years in the making, according to series producer Iain MacLeod. "It takes a good couple of years to get your ducks in a row, to use a very Coronation Street phrase," he says.
Ironically, one of the original ideas to kick off the week was a global pandemic. "It originated in Tyrone's pigeon loft. He would have taken up racing pigeons in homage to Jack and it came in as some form of bird flu and spread round the street," MacLeod explains. "The consensus around the writing room was it's just far too far-fetched, no one's gonna buy it."

The real pandemic has certainly created challenges for the episodes, which are usually filled with big stunts, like Corrie's 50th anniversary live episode when a tram crash rocked the fictional Northern town of Weatherfield. The stunts have been slightly stripped back for the 60th, but you can still absolutely expect some action, including a tense roof scene and, of course, the spectacular conclusion of major storylines.
Coronation Street knows how to deliver both comedy and tragedy and has featured 146 deaths, 57 births and 131 weddings during its time as the world's longest-running drama serial – not soap, an important distinction.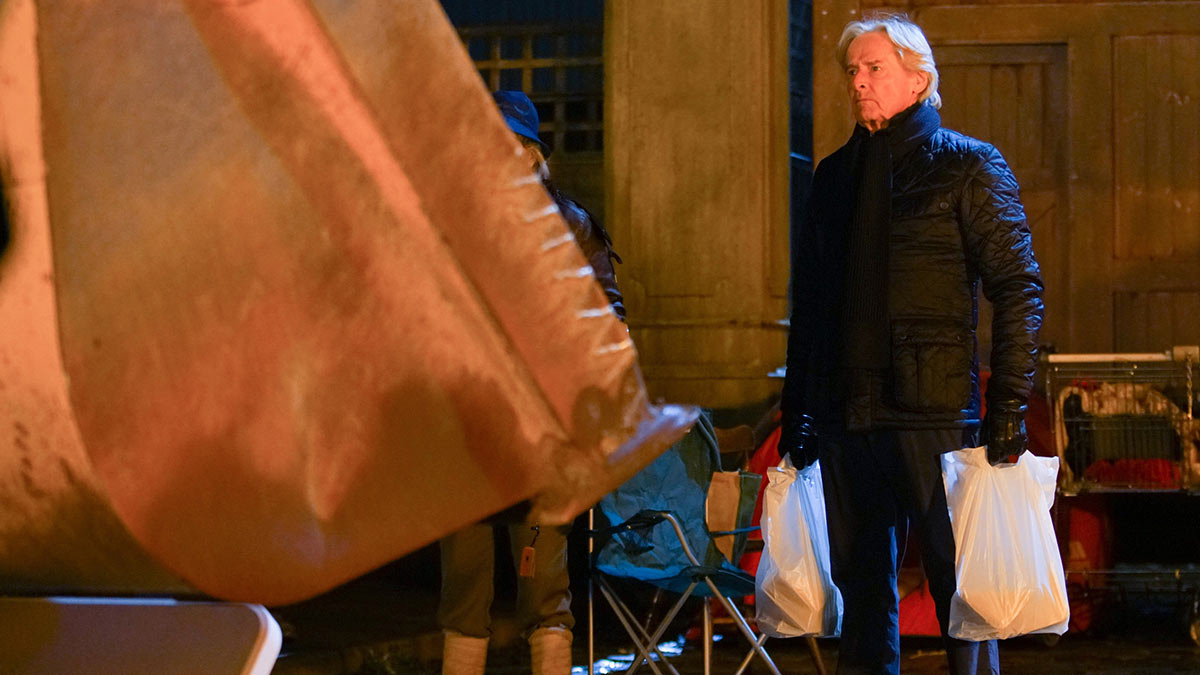 If anyone can save the street, it's Ken Barlow (William Roache) as he leads the protest against Ray Crosby (Mark Frost).

According to William Roache, who has starred in Corrie for 60 years as Ken Barlow, making him the longest-serving actor in a continuing drama in the world, "We aren't a soap, we're a cutting-edge drama serial. You'll get a scene in Coronation Street that's as good as any film or play," he says.
"Sixty years has shown that we can do something right and there's no reason why Coronation Street shouldn't go on forever."
Ahead of the show's anniversary episodes, hear from the cast about what key events will unfold for a dramatic week that celebrates six decades of the beloved show.

Peter Barlow's alcohol relapse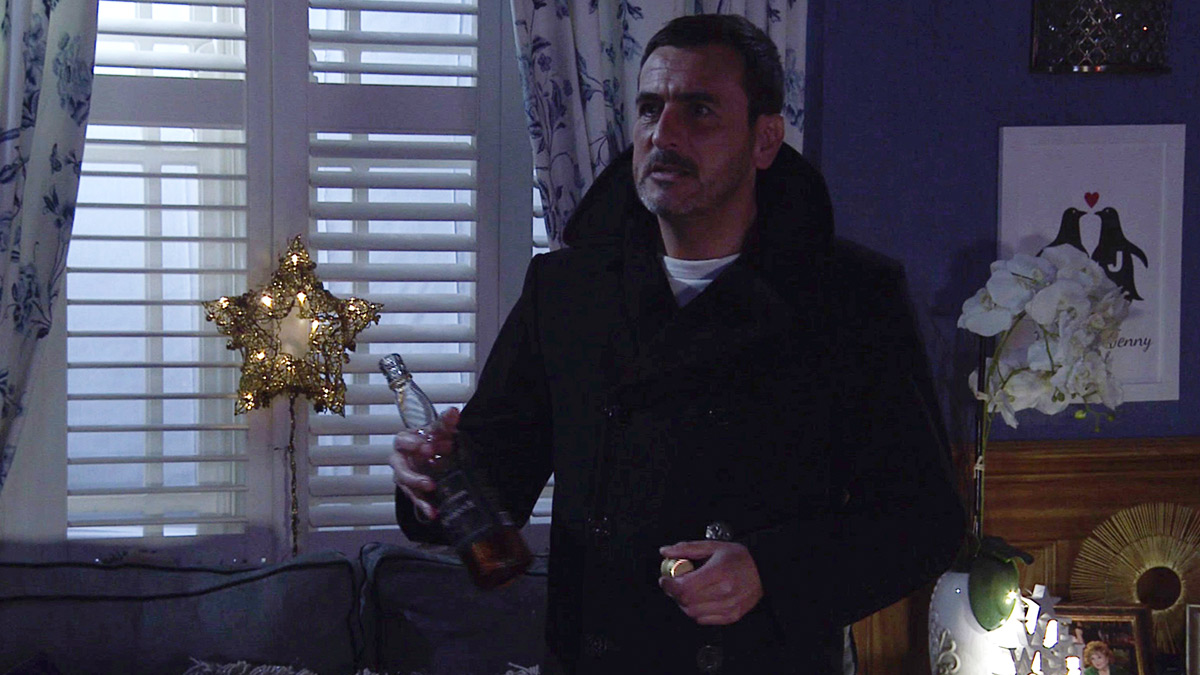 Peter Barlow (Chris Gascoyne), who has struggled with alcohol addiction for years, started drinking again after a man attacked him and stole his cab.

Chris Gascoyne (Peter Barlow): People can't keep saying to him, "If you have another drink, you could die," so we had to finish this storyline at some point. After this, he will never, ever be able to drink again.
I love playing Peter. I don't understand the choices he makes, but I understand him through instinct. When he does anything that somehow hurts Ken, I find that very difficult. He's deeply troubled, but he is a survivor.

Yasmeen Metcalfe's trial verdict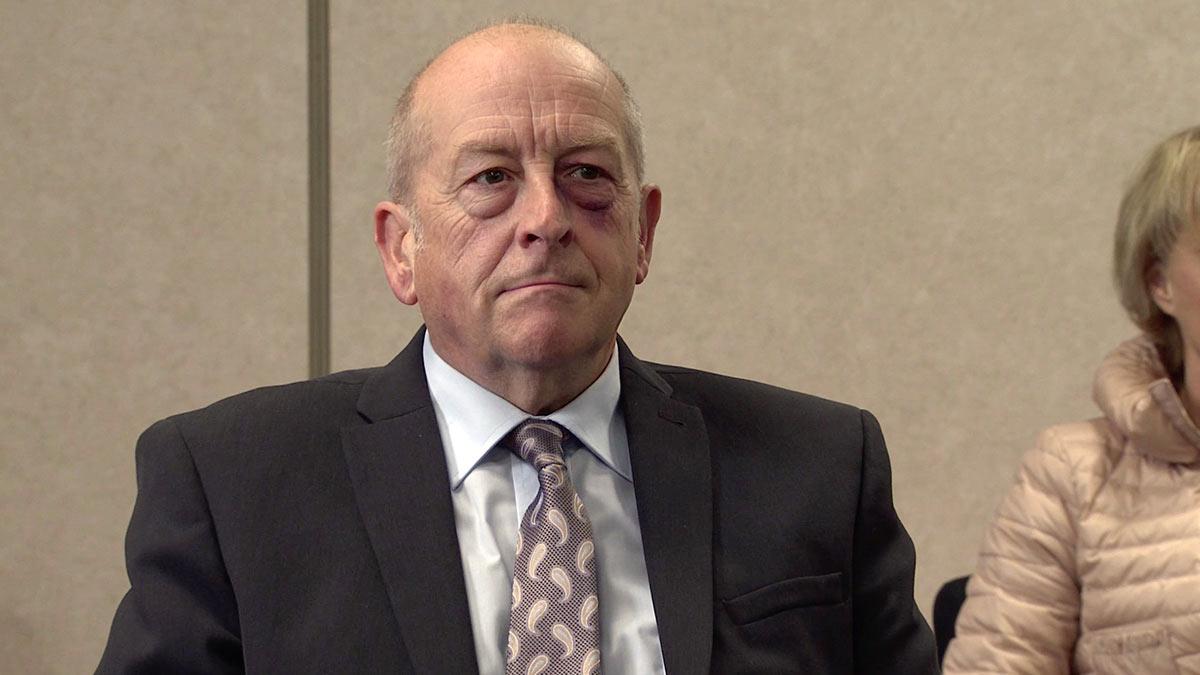 Geoff Metcalfe (Ian Bartholomew) has terrorised his wife Yasmeen (Shelley King) in a coercive control storyline, but will he receive his comeuppance?

Ian Bartholomew (Geoff Metcalfe): When I first joined, Geoff was a bit of a bumbling idiot, an amateur magician and DJ. Then suddenly, the viewers saw this coercive control storyline start to develop, and by that time, they'd invested so much in the characters that it really hit home.
We've been playing this story now for two years and it's pretty much understood that if you play a character like this, if you are a villain or a baddie, there is a certain amount of shelf-life. It wasn't a surprise when we realised that we were coming to some sort of conclusion for Yasmeen.
It's been a ride and very challenging, but a story like this is important. We have to bring domestic abuse out of the shadows and into the light where we can see it, talk about it and do something positive about it.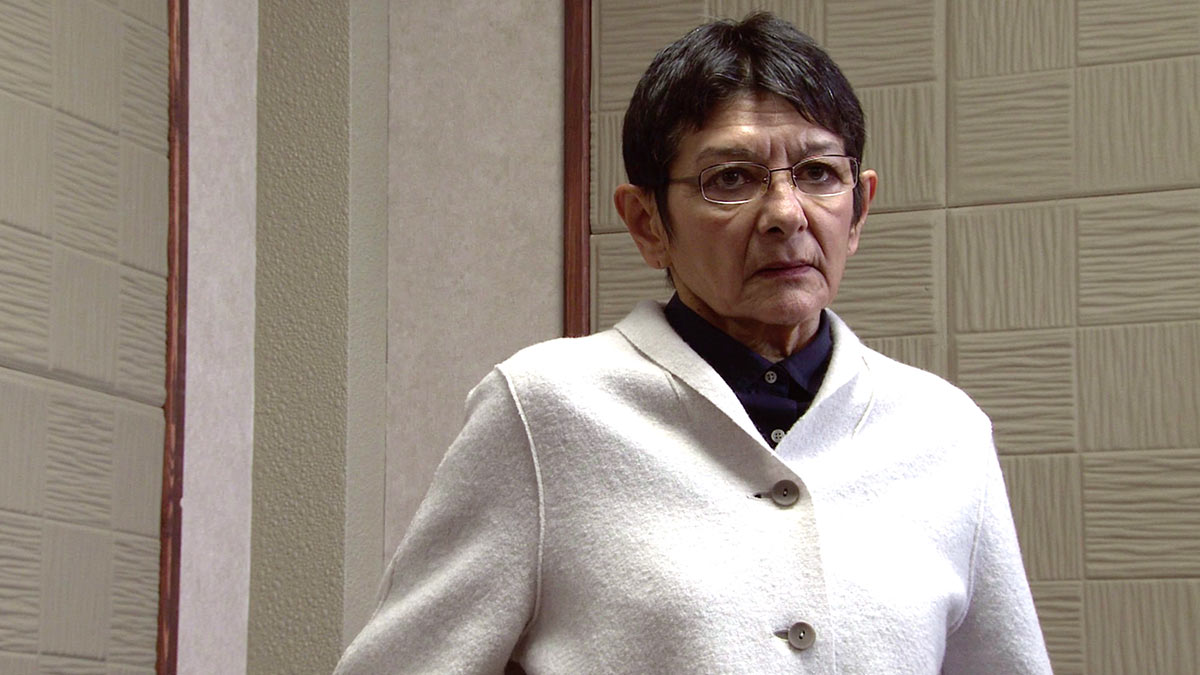 Yasmeen is currently in jail, awaiting trial for the attempted murder of Geoff, when she acted in self-defence.

Shelley King (Yasmeen Metcalfe): This sort of trauma will affect a character, a person, for the rest of their lives, and I'm looking forward to portraying how that will affect Yasmeen, because it would be too simplistic for her to be completely "cured", with whatever happens to Geoff. We owe that to all the people who have supported us and shared their stories with us and who are still going through the remnants, the scars, of coercion and abuse.
It hasn't been an easy journey, but from the response we've had, it's been an extremely rewarding one. Thank you to my partner for being so understanding and to Barty [Ian Bartholomew], who I love and trust absolutely, and Sair [Khan, who plays Alya Nazir]. We've all grown to trust each other and become very close during that time.

The fallout from Carla Connor and Adam Barlow sleeping together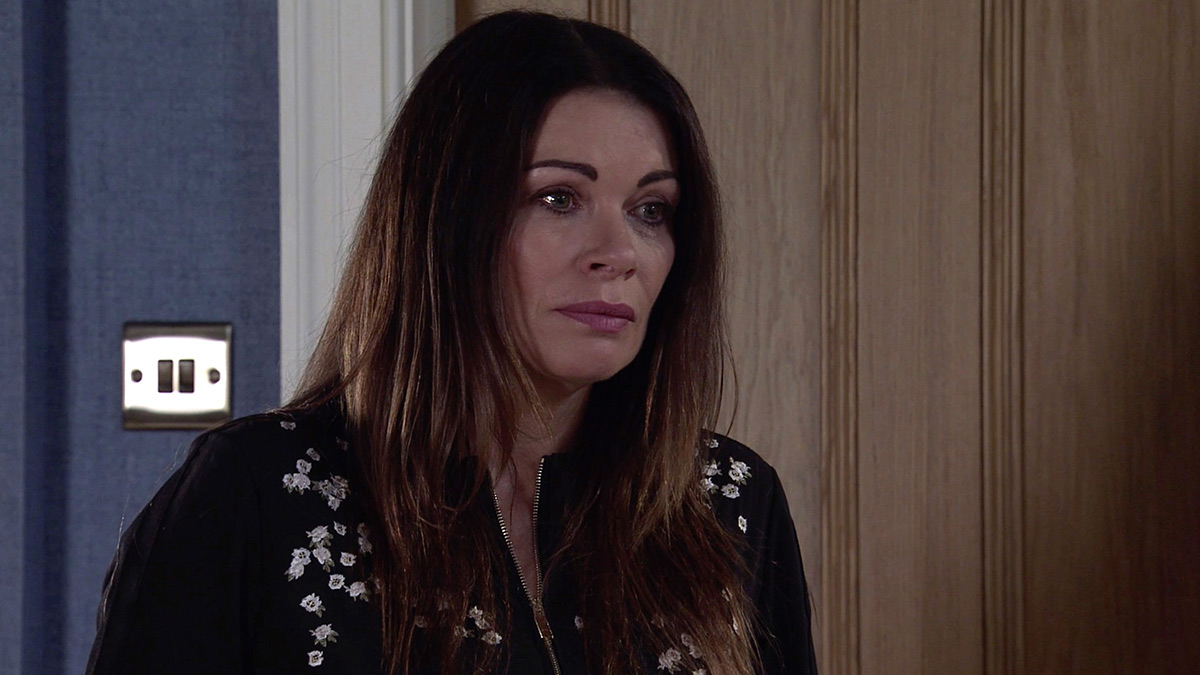 Carla Connor (Alison King) and Adam Barlow (Sam Robertson) spent a night in a hotel room together after facing difficulties in their relationships.

CG: You never know which way it's gonna go in one scene to the next, if one's gonna do something to upset the other one, but I really like that. Carla and Peter are deeply in love, but they're not good for each other at all. This is a real test of their relationship.
Rob Mallard (Daniel Osbourne): Daniel stumbles into it [finding out about Carla and Adam] by accident. The more complicated the lie, the easier it is to be discovered and found out. Through little bits of evidence, he starts to piece it together.

Fighting to save the street from Ray Crosby's development plans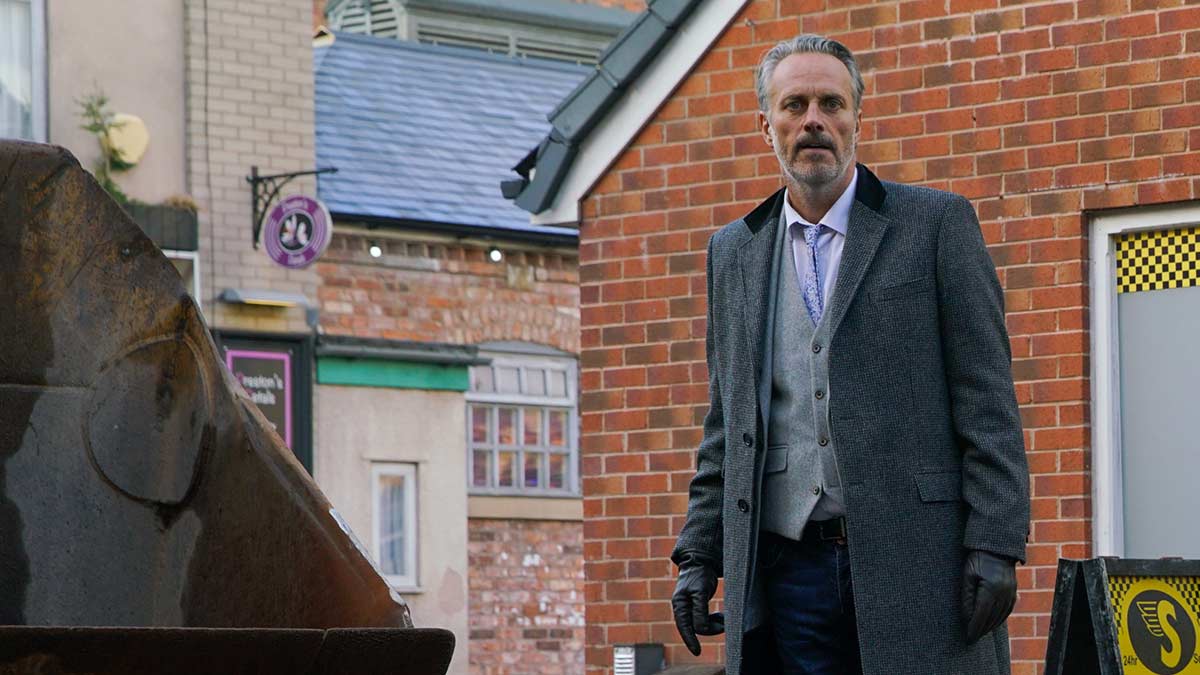 Ray Crosby, who wants to destroy the cobbles and build a skyscraper, is the Big Bad in Corrie's 60th anniversary week.

Mark Frost (Ray Crosby): I knew there was a slightly sleazy, misogynistic element to Ray and that he would potentially echo the Harvey Weinstein story, but I had no idea he would branch out and become a real menace to the whole street and a part of the 60th anniversary.


He follows in a long line of Corrie villains. He's out-and-out bad. I try to find some redeeming features deep down, but I'm not sure you get to see them very much. As an actor, there is something joyful about playing somebody who has a completely different moral compass, who just doesn't care what other people think. What's so striking about Ray is he kind of feeds off being hated. It's almost like he loathes the sentimentality of Coronation Street – he hates that idea of community.
Mikey North (Gary Windass): Gary is Ray's right-hand man at the minute. He's going to discover Ray in a compromising position with his sister, which will lead to him turning his back on Ray and hopefully joining forces with the street to win it back for the 60th.

When are Coronation Street's anniversary week episodes on TV?
Three one-hour episodes of Coronation Street will air on ITV HD (CH 103/113) at 7.30pm on Monday 7 December, Wednesday 9 December and Friday 11 December. They will also be available in Apps & Games > ITV Hub.
TV channels: Channels, content and features available depend on your chosen package. Channel line-ups and content are subject to change at any time and to regional variations.
HD: HD TV set, V HD Box, TiVo box or Virgin TV V6 connected with HDMI cables required for HD channels. Number of inclusive HD channels depends on package.
Catch Up TV: Catch Up TV content available for up to 7 days or up to 30 days after broadcast, depending on content.
ITV HD is subject to regional variation. ITV HD is not available where STV HD or UTV HD is available.
Interviews: Any opinions expressed in interviews are those of the interview subject and not those of Virgin Media.