Skip to main content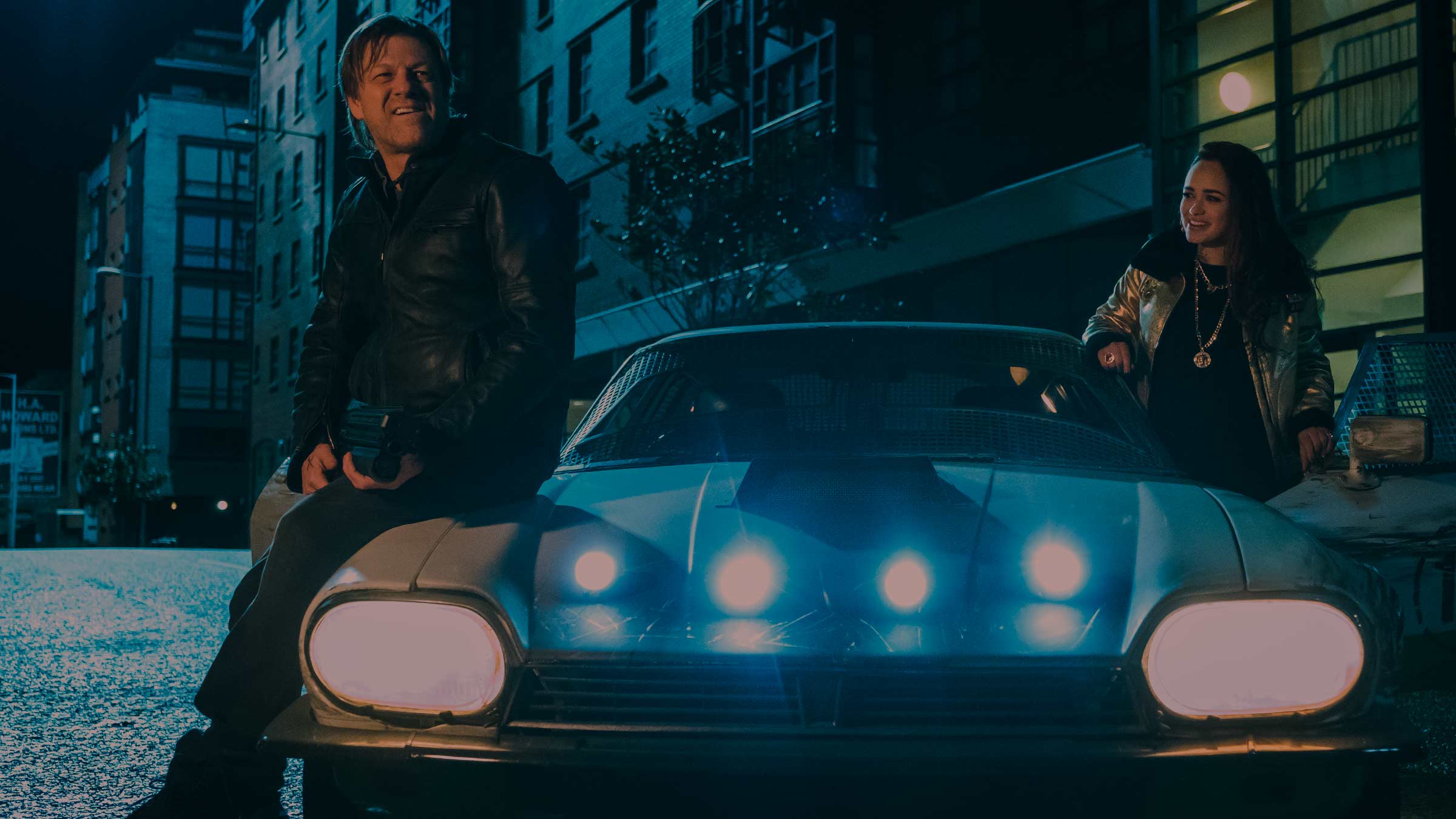 It's Wacky Races meets The Fast And The Furious meets 28 Days Later – and it's exactly as bonkers as that sounds
Curfew, Friday 22 February 9pm, Sky One/HD (CH 110/109). Also available for 30 days in Catch Up > Channels > Sky One
In a world overrun by nocturnal man-eating monsters, in an England ruled by a brutal totalitarian government, no one is allowed outside after dark. But there is hope – a way to escape to a utopian island. All you have to do is win a huge, anything-goes drag race across Britain, which takes place over a single night, in the infested dark.
Welcome to Curfew. Created by the producers of Peaky Blinders and Ripper Street, and starring big names such as Sean Bean, Billy Zane and Phoebe Fox, it's shaping up to be one wild ride.

Think you can handle it? We visited the set of Curfew and spoke to producer Simon Maloney, along with stars Billy Zane and Phoebe Fox, to find out everything you need to know to be in with a chance of reaching the finish line.
Each car is a character
Forget Sean Bean, forget Billy Zane – according to Maloney, "the cars are the stars". With each vehicle having been cobbled together in the worst of circumstances, the starting line features such entries as a London ambulance (fortified with spikes), an old Volvo 240 family car (picnic included), and a big yellow camper van (fitted with a cocktail bar, party lights and loudspeakers).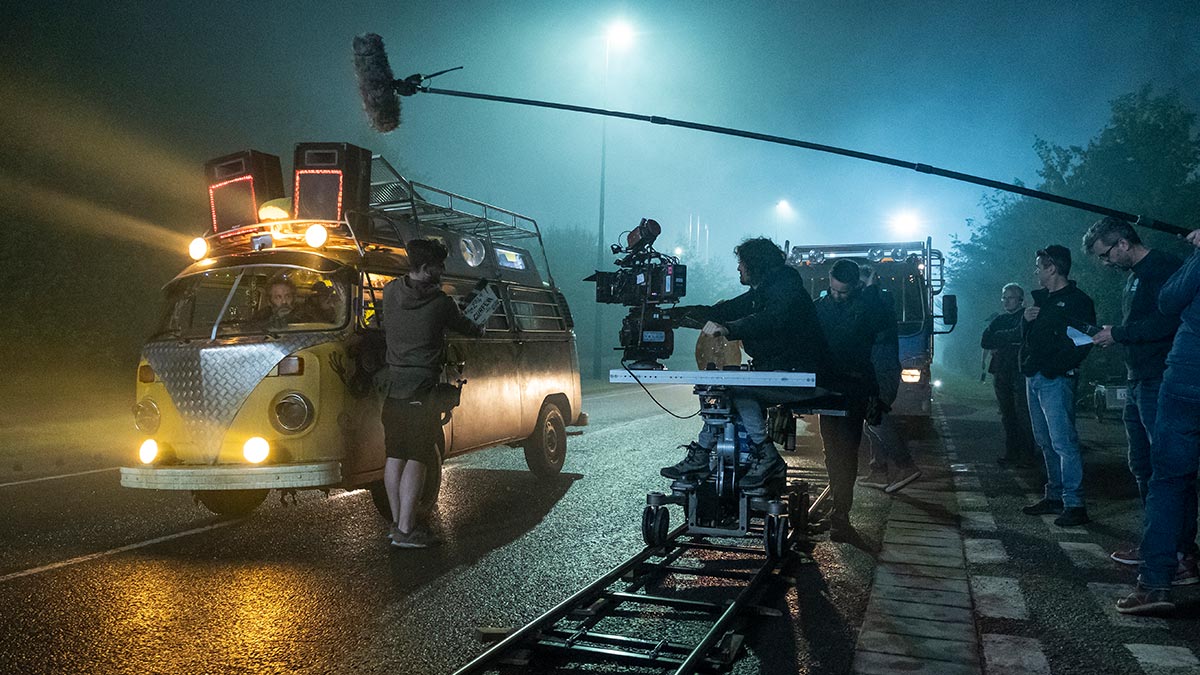 But there are human characters too
There are 25 contenders in the race and Curfew explores the backstories of a select few. Zane plays Joker Jones, an ex-psychiatrist turned cowboy anarchist, who competes in a party bus, while Bean's The General drives a souped-up Jaguar XJS alongside his pregnant partner Faith (Rose Williams). And the ambulance? That belongs to Fox's character Kaye, who she describes as "the dramatic anchor of the show. It's not just about winning the race for her. It's about freeing herself from the shackles of her life."
It's every team for themselves
Thanks to a special black box, the competitors can communicate with each other during the race. "If there's a common problem to solve then the racers might team up for an episode," said Maloney. "But as they get further down the race that willingness to help begins to disappear. Whether they decide to keep their allegiances or throw them aside is half the fun of the show."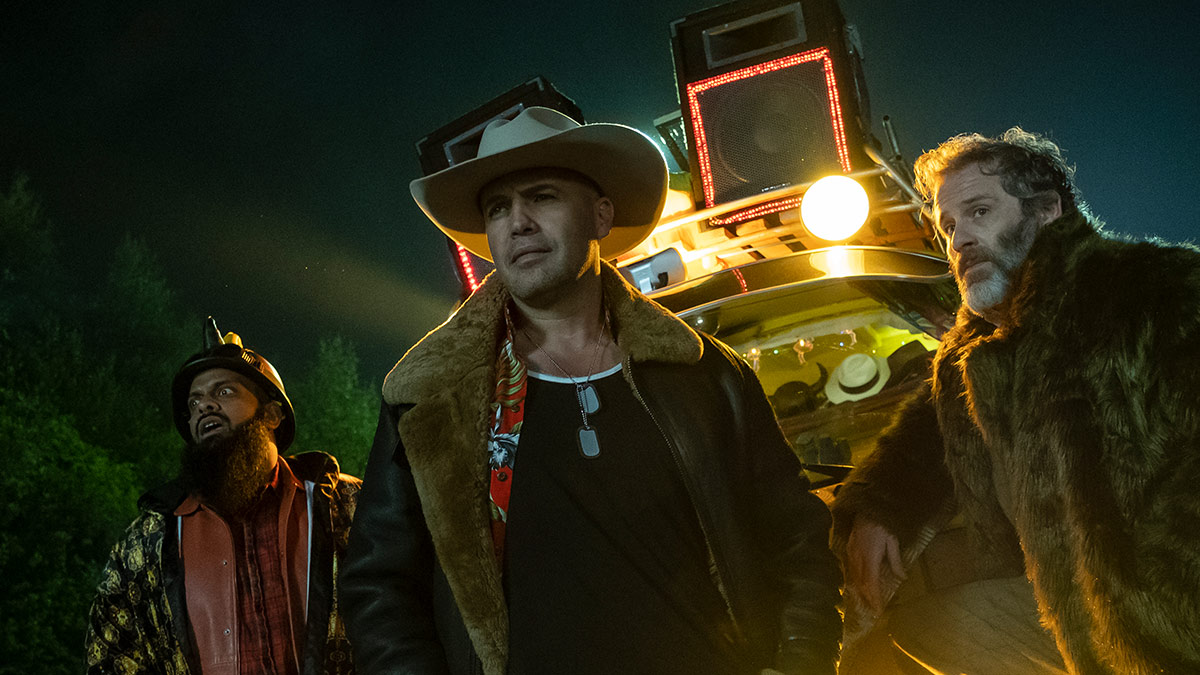 The creators recruited Billy Zane through flattery
Show creators Matthew Read and Will Gould wrote a letter to Billy Zane in a bid to convince him to join the show. "They identified some things that I hoped had resonated through my work and fashioned Joker Jones out of bits of my career; a little bit of Dead Calm, a little bit of Zoolander. It's a dream role."
The Stig is behind the wheel
To get the actors race ready, and to ensure the stunts were out of this world (but also safe), the producers tapped into the talents of Top Gear's Stig – real name Ben Collins. "Driving the ambulance was absolutely terrifying," said Fox. "I only learned to drive last year. But after getting in the ambulance with the Stig, I learned a lot about myself as a driver."
The stunts are huge!
Cars crash, cars explode. The race is chaos. Fittingly, the producers had sourced, purchased and subsequently wrote off around 100 vehicles over the course of filming. One sequence that involves all 25 teams taking off from a demolition derby-style bullring proved so logistically complicated to plan out that the team used hot wheels toys to draft out their idea!
It's not pretentious in the slightest
Dark and gritty drama this ain't. Curfew's goal is to entertain. "There are certainly elements of scares in the show as there are in any kind of B-movie genre," said Maloney. "But tonally, it's not a dark show. It's a high-octane roller coaster ride!"

TV channels: Channels, content and features available depend on your chosen package. Channel line-ups and content are subject to change at any time and to regional variations.
HD: HD TV required to view HD channels. Number of inclusive HD channels depends on package.
Catch Up TV: Catch Up TV content available for up to 7 days or up to the 30 days after broadcast, depending on content.
Interviews: Any opinions expressed in interviews are those of the interview subject and not those of Virgin Media.