Skip to main content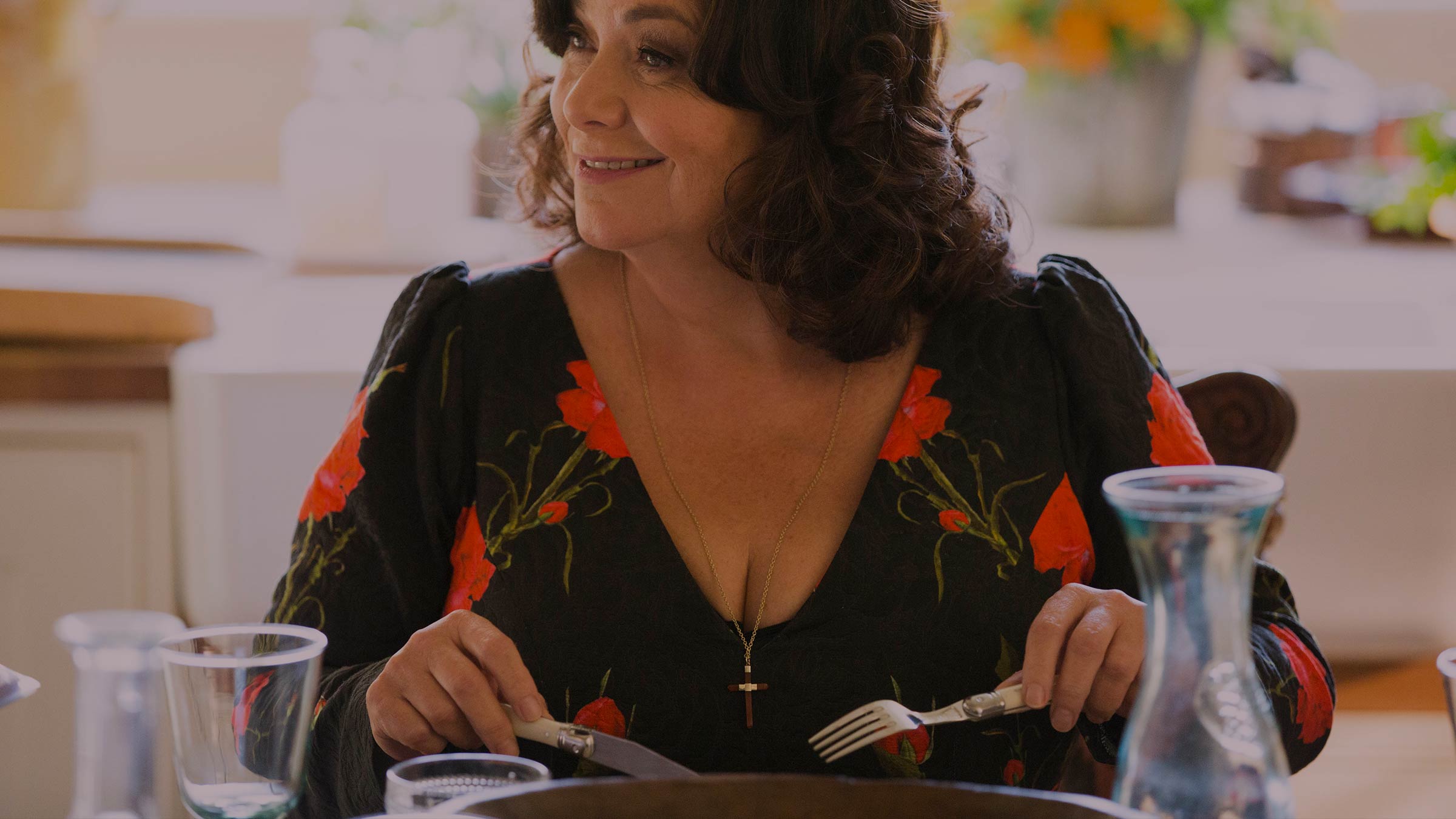 Dawn French and foodie drama Delicious are back – and viewers can expect plenty of steamy action, simmering tensions, brewing arguments and tasty secrets
Delicious, Friday 29 December, 9pm, Sky One/HD (CH 110/109). Also available for 30 days in Catch Up > Channels > Sky One
Enough of the terrible puns – here's what you need to know... It's been a year since Leo Vincent (Downton Abbey's Iain Glen) died. His former wives Gina (Dawn French) and Sam (Silent Witness' Emilia Fox) are running his hotel, the Penrose, together. But how long they can maintain their partnership remains to be seen – especially when ghosts from their past keep turning up.
We headed down to the Cornwall set to get the gossip from the stars themselves on what to expect from series 2. Here are their secrets from the set...

1. The weather was rotten
It's a mystery to us how they managed to make Cornwall look so sunny and lovely, because the cast and crew suffered torrential rain most days. One scene caused particular headaches as it was a wedding shot in a conservatory – which started leaking from the ceiling! But some carefully placed lights made it look glorious. As for who gets married in the scene… well, it's one of the main characters. (S)he looks absolutely glorious on the day. And there's a wedding feast to die for. But we couldn't possibly say whose it is!

2. Dawn and Emilia's wardrobes are sumptuous
They're put together by costume designer Rebecca Hale. Dawn's look is based on glamorous and fiery Italian actresses such as Sophia Loren, while Emilia has more of an "English rose" look. Dawn says, "There was such a strong reaction to the clothes in the first series, which is not something I was expecting particularly, even though we'd taken a lot of care with them. I think we were then prepared to go a bit further with it in the second series, so it's even more luscious. I do sometimes wonder whether my character really would be cooking in high heels! But she looks great…"

3. This series welcomes a Spaghetti Western legend
Hollywood star Franco Nero (Django), who is married to Vanessa Redgrave and plays Gina's estranged father Joe, was not massively impressed with his first trip to Cornwall. "My son told me Cornovaglia, as we call it, was beautiful" he says. "But we had maybe one day that didn't rain. Unbelievable. I wanted to go fishing but it was raining so I didn't go."


4. Things get saucy
This is definitely one for after the kids have gone to bed, because nearly all of the characters get some action at one point or another. Franco has a full frontal naked scene, Sam has a one-night stand; Gina gets intimate with an ex, as does her daughter Theresa (Tanya Reynolds); while even Mimi (Sheila Hancock) gets a little frisky. Says Dawn, "It's a very sexy series!"

5. And a little bit moist…
To clarify, there are two scenes featuring swimming – both Leo (Iain Glen) and Michael (My Mother And Other Strangers' Ruairi O'Connor) have a dip. And they said being in the heated pool was the warmest they had been throughout the whole shoot! Iain says, "I didn't want to get out. It was glorious. Better than being rained on!"

6. The chefs are the real deal
All the cooks in the kitchen at the Penrose are played by actual chefs to make the scenes extra-realistic. Then the actors who have to cook – mainly Dawn French and Aaron Anthony (Witless), who plays mysterious new chef Michael – are given training by food stylist Lisa Heathcote, who previously worked on Downton Abbey. Dawn says her cooking has improved a bit in real life but adds, "I'm adequate and I can now do more things better than I ever could. I handle food in a slightly different way. I can feed my kids and my husband. But we're all much happier if he's cooking, let's put it that way!"

7. Dan Sefton is hot, hot, hot!
The creator of Delicious has had quite the year. He also created Trust Me, starring Jodie Whittaker as a nurse pretending to be a doctor, as well as Porters and The Good Karma Hospital. All based on real-life experiences because believe it or not, he still works as a doctor at weekends!

Watch Delicious, Friday 29 December, 9pm, Sky One/HD (CH 110/109). Also available for 30 days in Catch Up > Channels > Sky One
Channel line-ups are subject to change and regional variations. TV packs currently exclude some teletext services.
HD: HD TV required to view HD channels. Number of inclusive HD channels depends on package.
Sky On Demand included with TV M+ and above. Content available to view depends on TV package.
Series Link+: TiVo only. Not all services and apps are available via Search. Search will only bookmark content available on TiVo platform.
Interviews: Any opinions expressed in interviews are those of the interview subject and not those of Virgin Media.