Skip to main content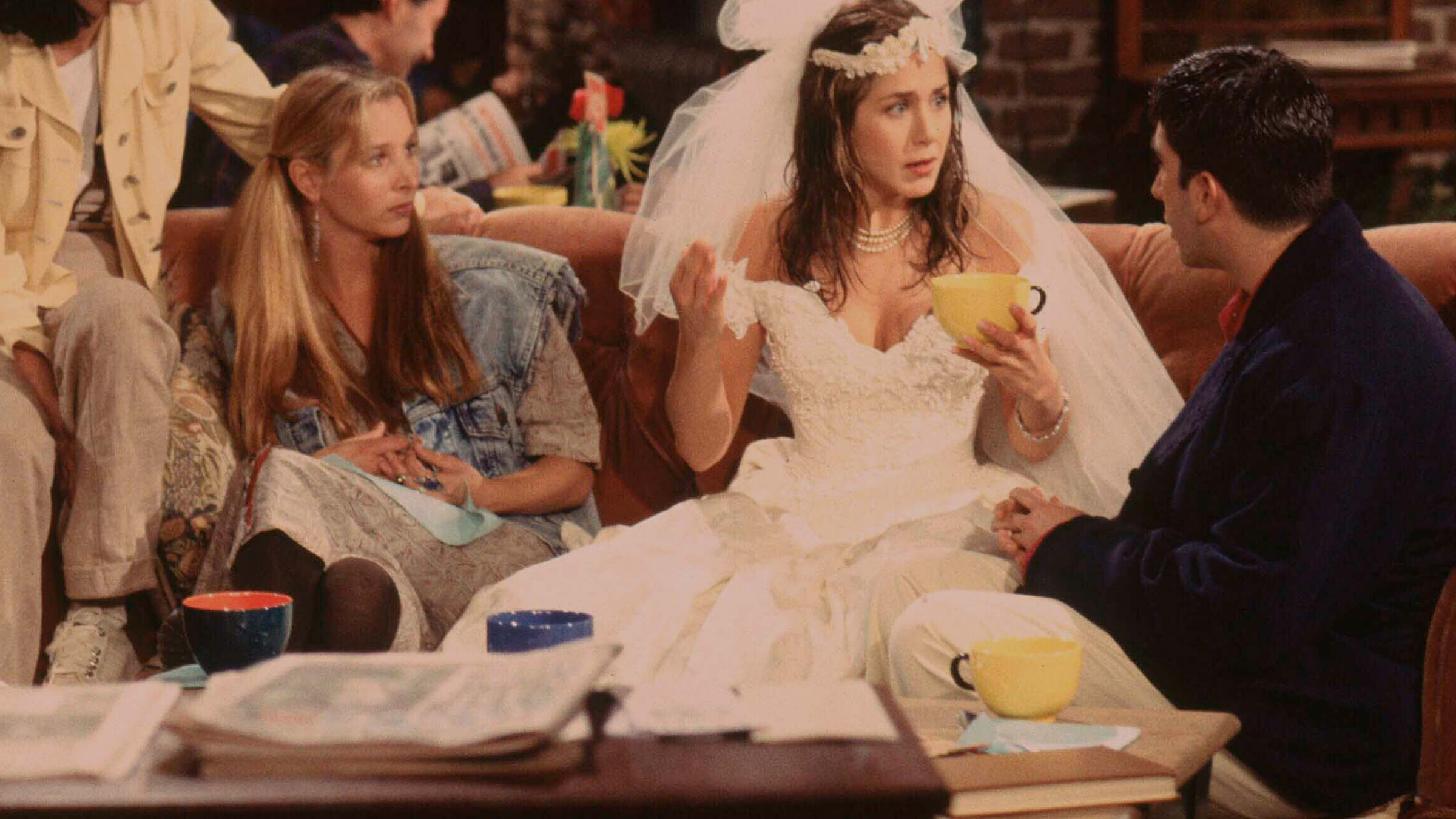 From Ross and Rachel to Ricky and Bianca, psychologist Emma Kenny analyses some of the most iconic on-screen encounters
By Virgin TV Edit
Think of any classic fictional romance and the chances are it started with what's known as a "meet cute". In TV and movie terms, a meet cute is the initial introduction between two could-be lovers – usually served with a big dollop of comedy.
Sparks sometimes fly during these unorthodox get-togethers, but don't expect them to always go off without a hitch. Some of the greatest romantic stories have got off to a rocky start, proving that the course of true love never did run smooth.
But just how much can we read into the body language and dialogue used in some of the most memorable meet cutes in TV and film history? Quite a lot, according to psychologist, TV presenter and writer Emma Kenny (don't forget to check out her top tips on how to make a good first impression on a digital date). It's time to get analytical…
Fleabag

Sparks fly when Fleabag (Phoebe Waller-Bridge) meets Hot Priest (Andrew Scott) at a family dinner
Emma says: "Instant chemistry. Hot Priest uses charm, humour and interest to build immediate rapport. Whilst others are present, his gaze towards Fleabag indicates approving attraction."
Bridget Jones's Diary

Bridget (Renée Zellweger) encounters the dashing Mark (Colin Firth) at a festive party – with the latter wearing a tacky Christmas jumper
Emma says: "They say that first impressions count and they really do. That jumper distracts Bridget and should they never have met again, then it's unlikely she would have even thought have him as anything other than the man with the strange clothing choices."
Friends

Ross (David Schwimmer) re-meets Rachel (Jennifer Aniston) after she runs out on her wedding
Emma says: "The body language that Ross uses towards Rachel is as if she is the only person in the room. He shows an instant devotion to her."
Love Actually

The Prime Minister (Hugh Grant) is introduced to household staff member Natalie (Martine McCutcheon) on his first day in the job
Emma says: "Love doesn't care what your job is, or even who you "should" be dating, it is about the je ne sais quois of connection, displayed perfectly in this clip."
Gavin & Stacey

Gavin (Mathew Horne) first encounters Stacey (Joanna Page) on a trip to London
Emma says: "A testament to the genuine awkward moments that new relationships can encounter. Gavin and Stacey immediately connect over their clothes and break the ice by bridging their date with this synergy."
Bridesmaids

Officer Rhodes (Chris O'Dowd) pulls over Annie (Kristen Wiig) for a brake-light violation
Emma says: "Here Annie is so consumed with her feelings towards other more pressing issues, that she almost bypasses the defence so many of us have during a first encounter. Officer Rhodes is invited to see her as she truly is and this sets the scene for the romance to come."
Frasier

The uptight Niles (David Hyde Pierce) is greeted by free-spirited Daphne (Jane Leeves) for the first time
Emma says: "This is a case of love at first sight and sets the scene for Niles to begin his journey into Daphne's heart. Nile uses classic peacocking behaviour to display his talents in an attempt to attract Daphne."
(500) Days Of Summer

Tom (Joseph Gordon-Levitt) properly meets Summer (Zooey Deschanel) in the lift at work
Emma says: "One of the greatest connectors where love is concerned is similar interests. In that moment where she sings the song and praises his taste in music, she captivates him, certainly a shortcut to his heart."
The Simpsons

Homer lays eyes on Marge for the first time while in high school
Emma says: "A case of childhood sweethearts. Whilst this type of instant and long lasting connection and attachment is rare, it appears Homer and Marge really did find the perfect ingredients for a lifelong relationship."
EastEnders

Ricky (Sid Owen) and Bianca (Patsy Palmer) get to know each other at – where else? – the Queen Vic
Emma says: "Bianca is excellent at reading Ricky's interest and uses this to further increase the attraction he has towards her by making life a little more challenging for him while he pursues her. This may seem down to her confidence, but it is more likely due to her insecurities."
Stay in love, stay connected
Explore the ways you can stay connected with the UK's fastest major broadband provider and discover the perfect bundle for you by clicking here.
Interviews: Any opinions expressed in interviews are those of the interview subject and not those of Virgin Media.