Skip to main content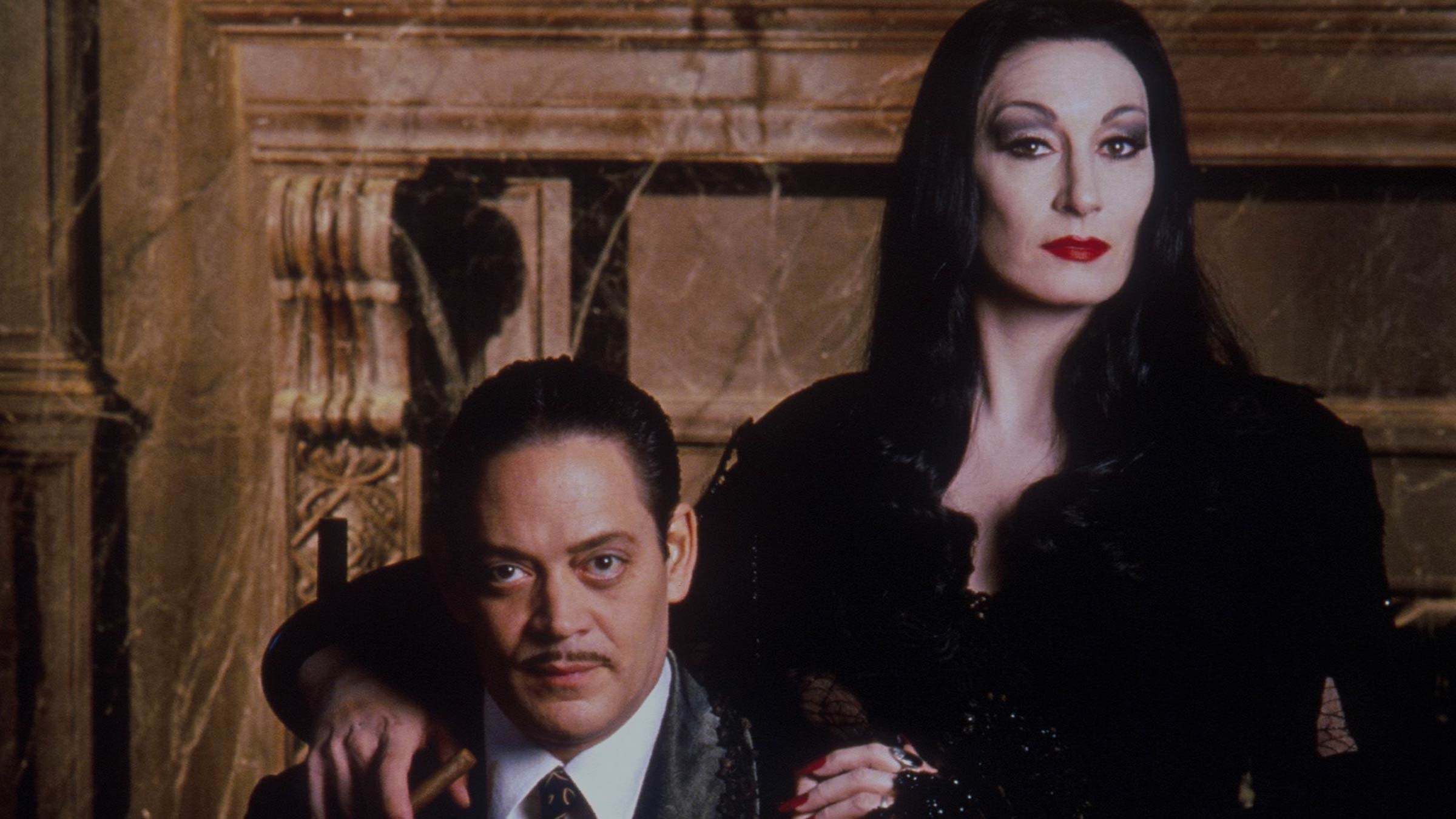 Writer and broadcaster Alix Fox looks at the big things characters from the small screen can teach us about matters of the heart
By Virgin TV Edit
If television's most enduring twosomes have taught us anything, it's that love comes in all shapes and sizes.
From keeping the spark of physical attraction alive to the profound magic of finding your soulmate, for decades TV's golden couples have shown viewers the way when it comes to the power of lurve.
Here, writer and broadcaster Alix Fox – who knows a thing or two herself about finding true love – takes a look at some of telly's greatest pairings and reveals what they can teach us...
Del Boy and Raquel (Only Fools And Horses)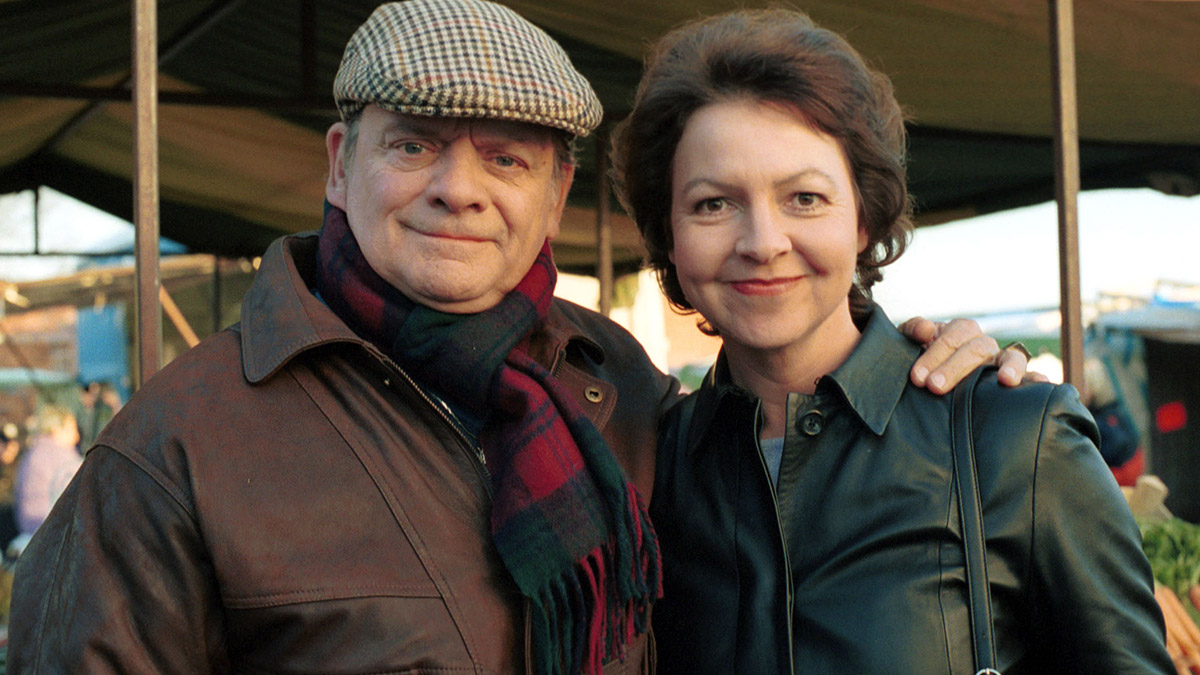 "Raquel's lovely jubbly character wasn't introduced until the sixth series of Only Fools And Horses, when writers decided it was high time Del stopped chasing after 20-year-olds and had a long-term relationship with someone closer to his own age. He ended up falling for her harder than he famously fell through the Nag's Head bar – but Mr Trotter had to get over some of his plonker-esque prejudices and preconceptions, and open his mind and heart along the way. For instance, Del was initially judgmental and embarrassed about Raquel's history of working as a strip-a-gram, and he also had to make peace with the fact that she'd previously been married to his arch nemesis, DCI Roy Slater.
"These two teach us that shaking off your presumptions and preconceived ideas about a person, and instead seeing them for who they truly are, can create one heck of a cushty couple."
Monica and Chandler (Friends)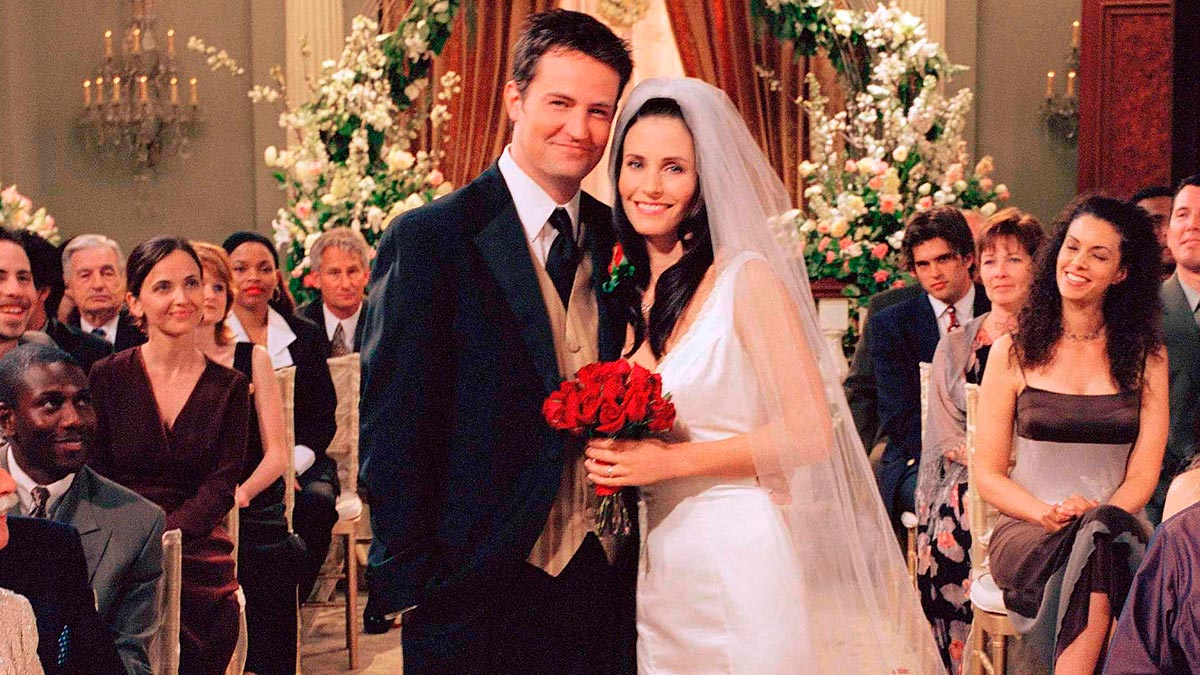 "At first glance, you might think that neurotic, cleaning-obsessed, picky perfectionist neat freak Monica and irrepressibly sarcastic, intensely commitment-phobic joker Chandler would go together like minced beef and trifle. But this pair are there for each other in spite of their flaws and differences: perhaps because they started out as pals, they're accepting of each other's quirks, and gently, compassionately encourage each other to become more moderate and flexible.
"That's not to say they passively turn a blind eye to one another's bad behaviour: they're not afraid to call each other out when needed, but their arguments ultimately lead to constructive conclusions that better them both. Could that BE any more of a healthy attitude to a partnership!?"
David and Patrick (Schitt's Creek)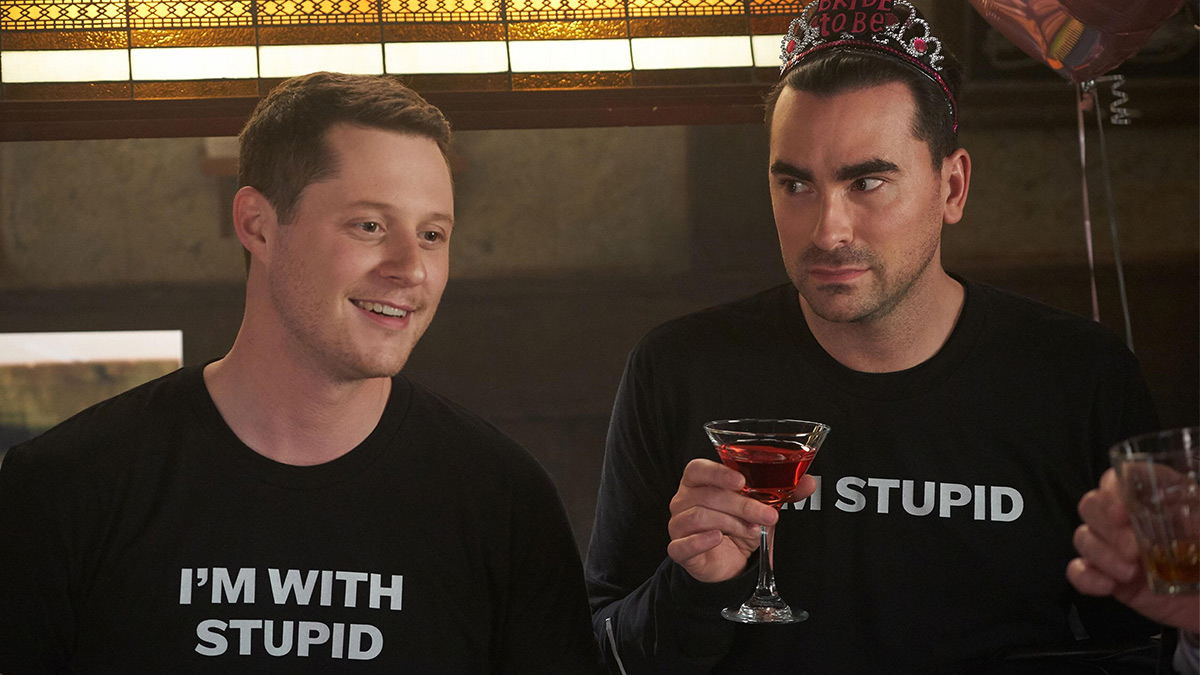 "The fact that this is a dream pairing is more obviously black and white than David Rose's infinite collection of monochrome jumpers. They're one of my all-time favourite couplings on the box, and honestly, I could do so much loud crowing and squawking about how great they are that you could mistake me for one of Moira's winged co-stars.
"A key lesson David and Patrick impart is that people who are bisexual or pansexual are absolutely capable of having committed relationships: contrary to common queerphobic misunderstandings, someone who is attracted to more than one gender isn't permanently prone to having their head turned by women when they're dating a guy, for example. And a person's bi or pan identity doesn't disappear when they're in a serious relationship; they don't magically become straight or gay according to the gender of their long-term partner. Their sexuality isn't erased. In 2019, Schitt's Creek rightly won a GLAAD award for its brilliant and joyous representation of LGBTQ love.
"The glorious scene where David lipsyncs "Simply The Best" to Patrick – throwing himself with uninhibited abandon into his performance, even though he doesn't have the same talents as his professional singer boyfriend – is also testament to the idea that the most genuine declarations of adoration don't have to be polished, poised and perfect. Being able to be silly, and to feel secure enough to put yourself on the line and do something gleefully ridiculous for your partner, is a reflection of real, authentic adoration. I'll take a brilliantly bonkers, original David Rose-style demonstration of love over cookie-cutter chocolates and roses any day."
Mulder and Scully (The X-Files)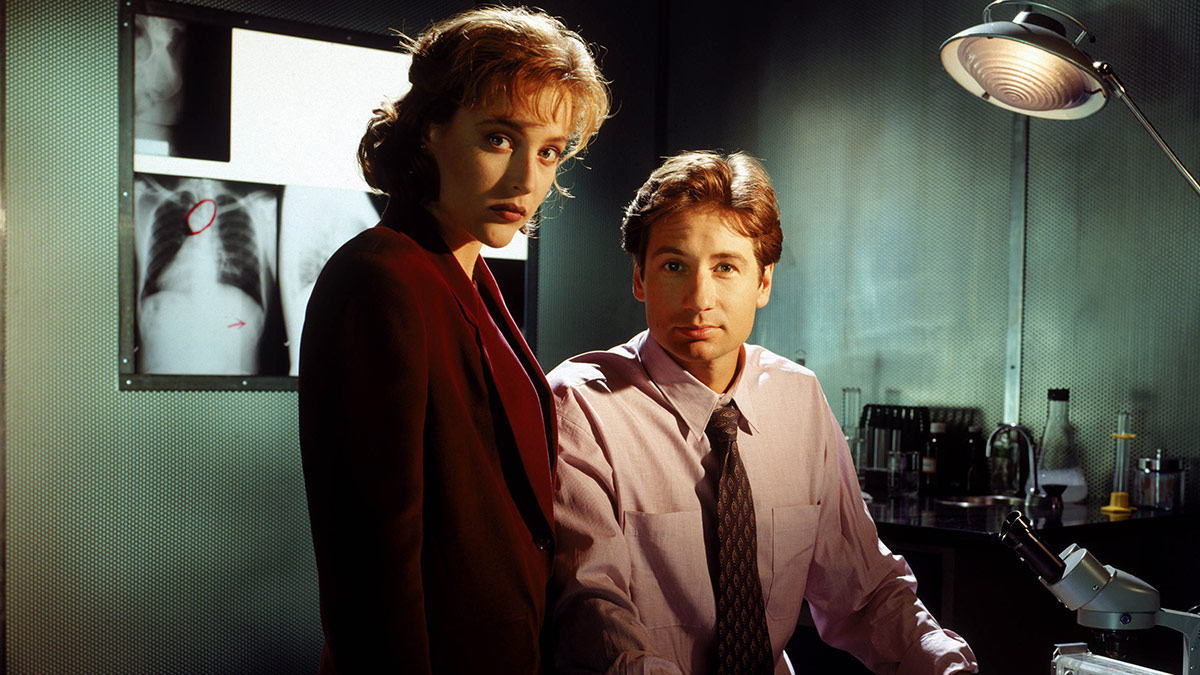 "This couple's out-of-this-world chemistry is a classic example of a yin-and-yang balance of contrasting yet harmonious personalities. While Fox Mulder's head is in space, buying into his belief in extra-terrestrials and the paranormal, and unafraid of floating wild theories to explain the unexplained, Dana Scully has her feet firmly on the ground, rooted in science, skepticism and logic. He encourages her to dream a little; she stops his imagination from running away with him.
"Dating someone whose approach to life is alien to you might work out better than you'd imagine. Sometimes the perfect match is someone who doesn't perfectly match your every thought, but instead shows you new ways to think."
Eleanor and Chidi (The Good Place)

"Looking for a heavenly romance? Then bag yourself a babe like Chidi, who never underestimates what you're capable of, and always has faith that you'll eventually achieve your goals. While trying to teach Eleanor ethics, Chidi remains patient and doesn't give up, even when she interrupts with jests and jokes, or gets tired, frustrated and distracted: he sees her greater potential, encourages her to reach it, and always credits her with intelligence. That's a very good place to start a relationship."
Ben and Leslie (Parks And Recreation)

"Too much edgy tension, stirred-up drama and cynical game-playing in a relationship can turn you into a nervous (ahem) Rec. In contrast, Ben and Leslie's dynamic is utterly sweet and pure: they're unabashed about regularly, openly proclaiming how much they adore and fancy each other, without worrying that this makes them vulnerable or feeling the need to test each other's feelings. When they take the mickey out of one another, it's with obvious affection. There's no sense of impending jeopardy, or lurking toxicity – and when TV so often paints love as a rough, tough struggle that must be painfully fought for, and is often on the precipice of being heart-crushingly lost, Leslie and Ben present a refreshingly smooth, serene alternative. They teach us that a relationship doesn't have to hurt or involve constant emotional jousting in order to be impactfully intense; it can be intensely fun, instead.
"They switch up old-fashioned gender roles too, and Leslie's high-flying career doesn't slow down after she gets together with Ben; instead, he helps her chase her passions, and becomes the supportive wind beneath her wings. This one's built to last (by the Very Good Building and Development Company)."
Glenn and Maggie (The Walking Dead)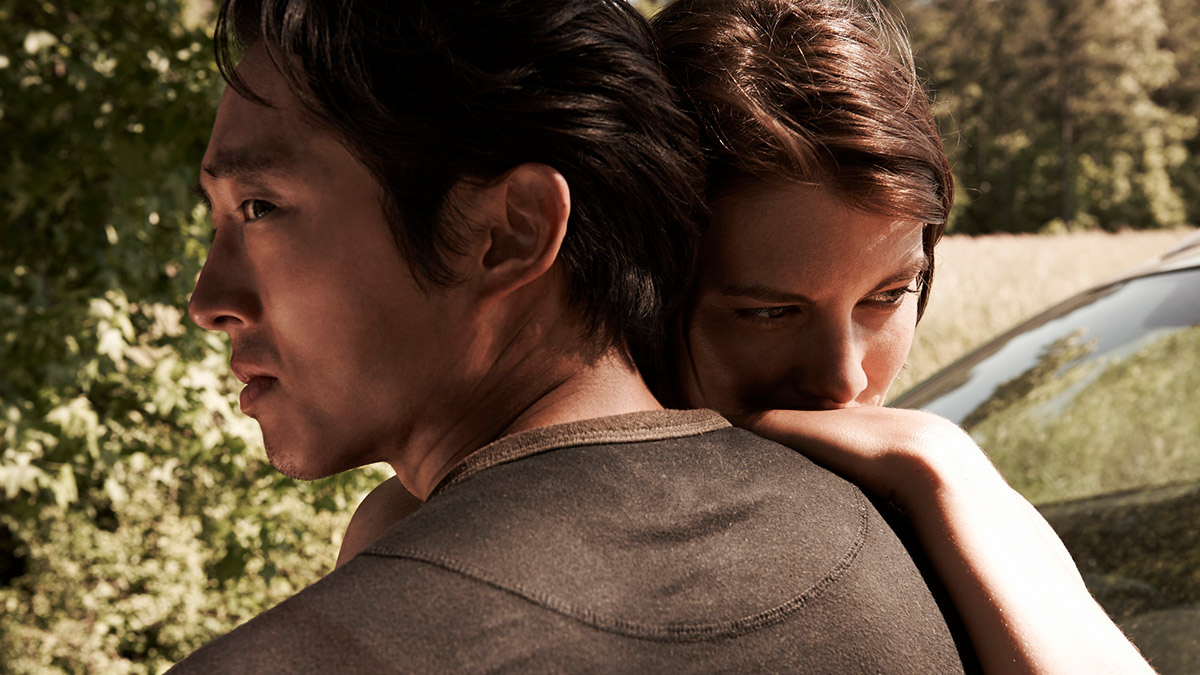 "If ever there's a couple who prove that true love involves bolstering each other through the bad times as well as the good, it's Glenn Rhee and Maggie Greene: they develop a connection, get married and support each other relentlessly in the middle of a flippin' terrifying zombie-infested, post-apocalyptic hellscape (aka 2020). They show that L.O.V.E. is about weathering the terrible storms that test you together, as well as delighting in the sunny days.
"Maggie also loves Glenn because of his compassion for others, and his willingness to care for and make sacrifices for his friends and fellow human beings. He wins her heart not just because of what he does for her, but what he does for everyone. Zom-baes forever – even after death."
Phil and Vivian (The Fresh Prince Of Bel-Air)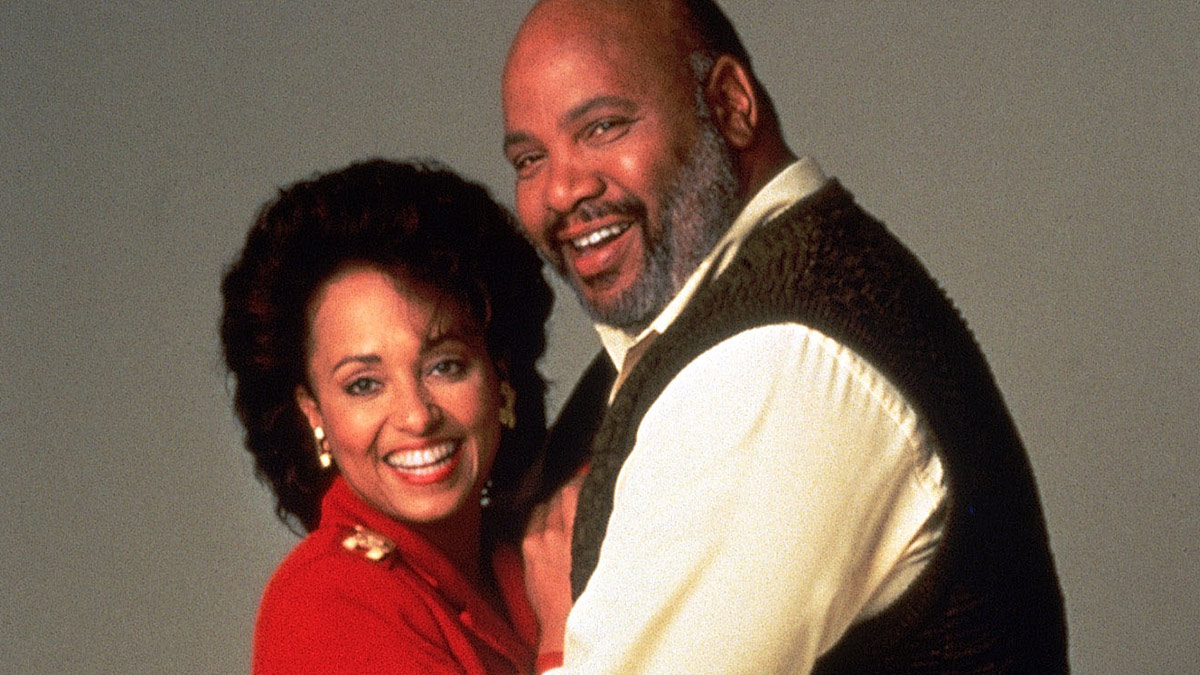 "Now this is a story all about how… a couple called Philip and Vivian Banks work together to parent as a strong, solid, wise duo, who earn the respect and trust of their children and nephew, Will, but aren't afraid to learn from them either – including about challenging topics such as racism and class divides. They're a great example of a couple who collaborate to bring up their family as best they can, and who are constantly evolving both as individuals and as a pair because they're not closed off to what the younger generations can teach them.
"Phil holds Vivian in high esteem, and always honours how classy, sophisticated and elegant she is. In return, she helps him ease up on his stern, stressed out, serious nature, and helps him tap into his more jolly, jovial side."
Gomez and Morticia (The Addams Family)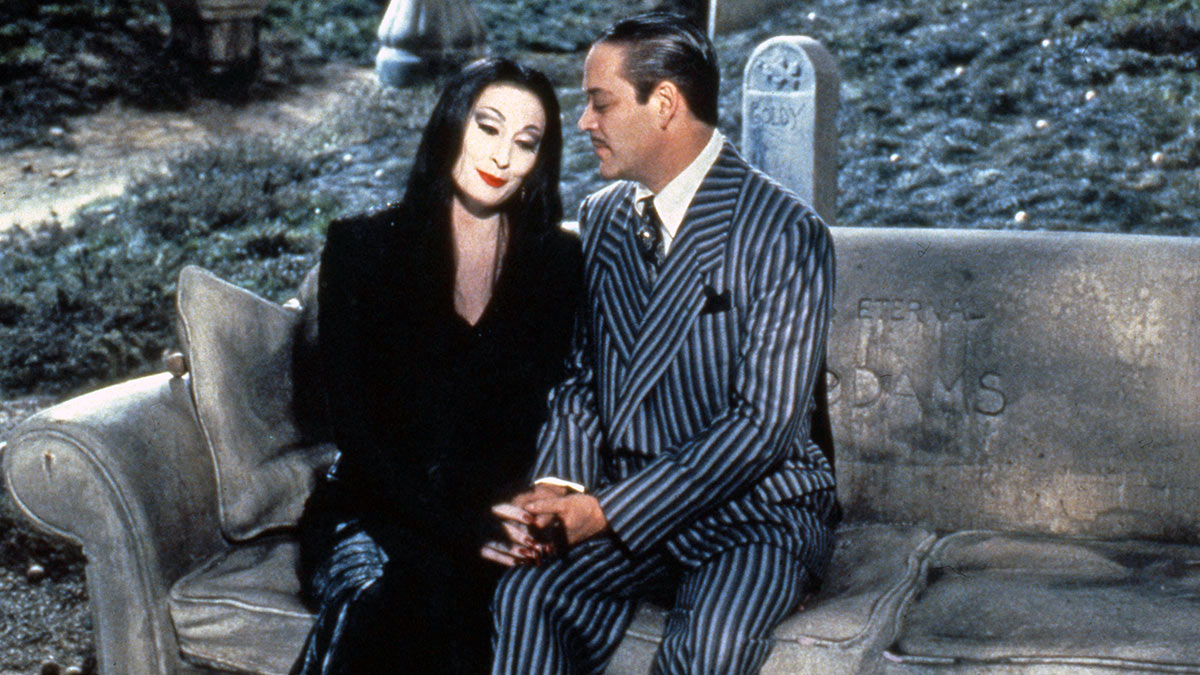 "Marriage shouldn't signal the death and burial of sexual attraction and adventurousness – indeed, it can cause grave problems if a couple let the physical side of things rot and decay over time. Gomez and Morticia Addams prove that it's absolutely possible to keep the saucy sizzle and spark between you and your amore (without strapping it to an electric chair), even while raising kids and spending decades together.
"They still find each other compellingly alluring, but they've also put in work to maintain the magic – for example, they dress up impeccably for one another, arrange dedicated date nights, and book special trips to relive their honeymoon. They put in the effort to ensure they can't keep their hands* off each other."
*That's hands, not hand. I believe Thing has his own love life…
Ruby and Sapphire (Steven Universe)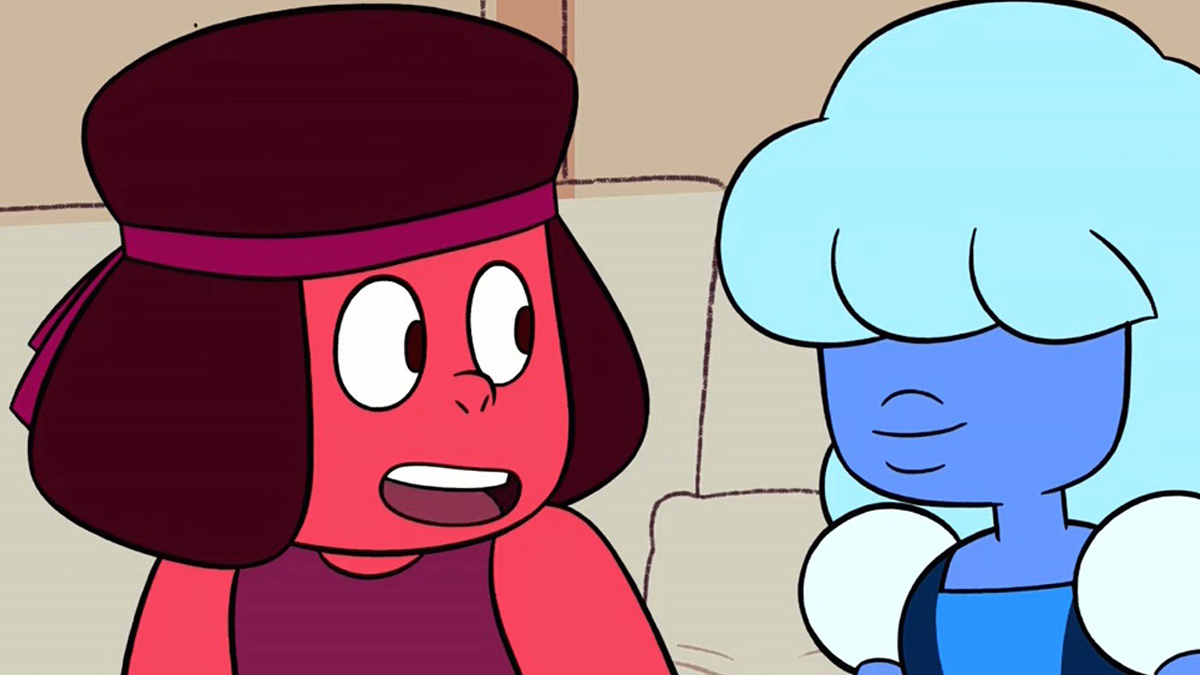 "The makers of animation Steven Universe pushed hard to convince broadcasters to allow them to feature the first ever interracial proposal and wedding between two female characters, Ruby and Sapphire, on a mainstream kids' show. They show children that love is love, no matter the gender, no matter the race. This is the universe I want to live in!"
Stay in love, stay connected
Explore the ways you can stay connected with the UK's fastest major broadband provider and discover the perfect bundle for you by clicking here.
Interviews: Any opinions expressed in interviews are those of the interview subject and not those of Virgin Media.
Image credits:
Only Fools And Horses © BBC
The Walking Dead © Frank Ockenfels 3 / AMC