Skip to main content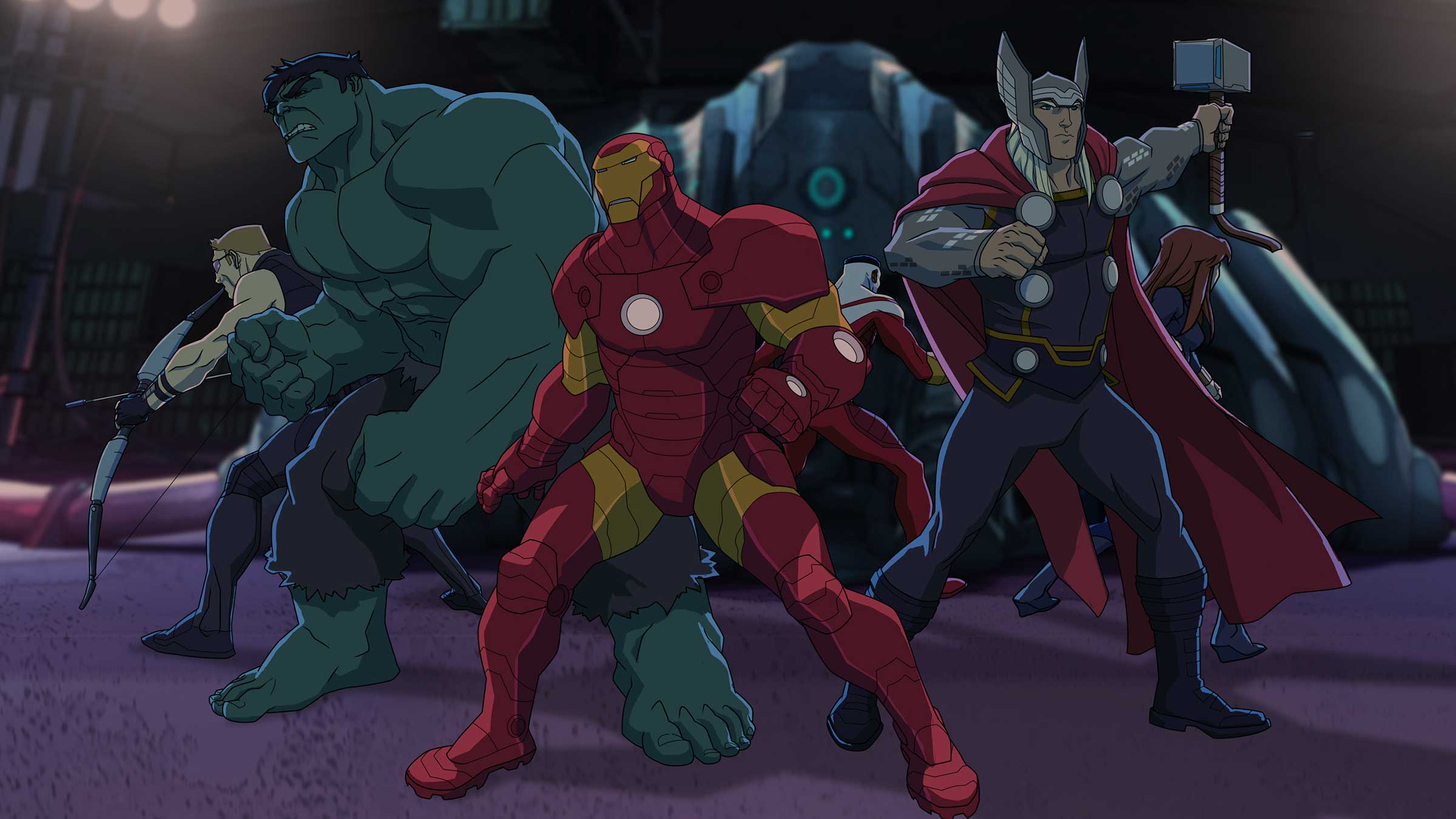 Feeling super? This April, Marvel's Avengers are taking over a whole channel
Marvel Avengers Channel, Sunday 1 April until Sunday 29 April, Disney XD+1 (CH 708)
Yes, you read that correctly. The world-saving, baddie-foiling Super Heroes are ready to rock your world throughout April with their very own channel.
Intrigued? Here's what you need to know…
It's to celebrate Avengers: Infinity War

You may have heard that there's a rather epic Marvel movie landing in cinemas on Thursday 26 April. Avengers: Infinity War is so close you can almost touch it, and to mark the imminent arrival of this blockbuster to end all blockbusters, Disney XD+1 is changing its name to the Marvel Avengers Channel and dedicating itself to all things Avengers.
You can watch every episode of Avengers Assemble…
The Marvel Avengers Channel will be showing all four seasons of the awesome Avengers Assemble. That's a lot of butt-kicking animated action. Not familiar with this ace cartoon series? Well there's the storyline about when the Red Skull and M.O.D.O.K. wage war on Earth, and it's up to the Avengers to step in and save the day, plus lots more adventures filled with jaw-dropping action sequences and hilarious wisecracks.
…plus MUCH more
Want more Avengers-related action to feast your eyes on? During the channel takeover you'll also find loads of exclusive shorts, including channel premieres of Marvel Funko, Marvel Superhero Adventures and Marvel Video Comics. Plus, keep an eye out for special Avengers: Infinity War programmes featuring cast interviews, recaps and quizzes!
It's not just about Marvel's Avengers
Despite the Avengers taking centre stage this April, all your Disney XD favourites will still be on the box. After all, even Iron Man and the gang need their rest when they're not saving our bacon. Whether it's Dude That's My Ghost!, Randy Cunningham: 9th Grade Ninja or Boyster, the fun never stops!
It's only available on Full House TV
The Avengers are an elite group of crime-fighting, world-saving heroes, and Disney XD+1 is part of an elite group of its own. What on Planet Earth are we talking about? We obviously mean the awesome kids' channels you only get with Virgin's Full House TV pack. Sure, they might not fight crime, but the likes of Disney Channel, Disney Junior and Nick Jr. Too have saved many a rainy afternoon!
Channels, content and features available depend on your chosen package.
TV channels: Channel line-ups are subject to change and regional variations. TV packs currently exclude some teletext services.
Image credits: Marvel Avengers © Disney