Skip to main content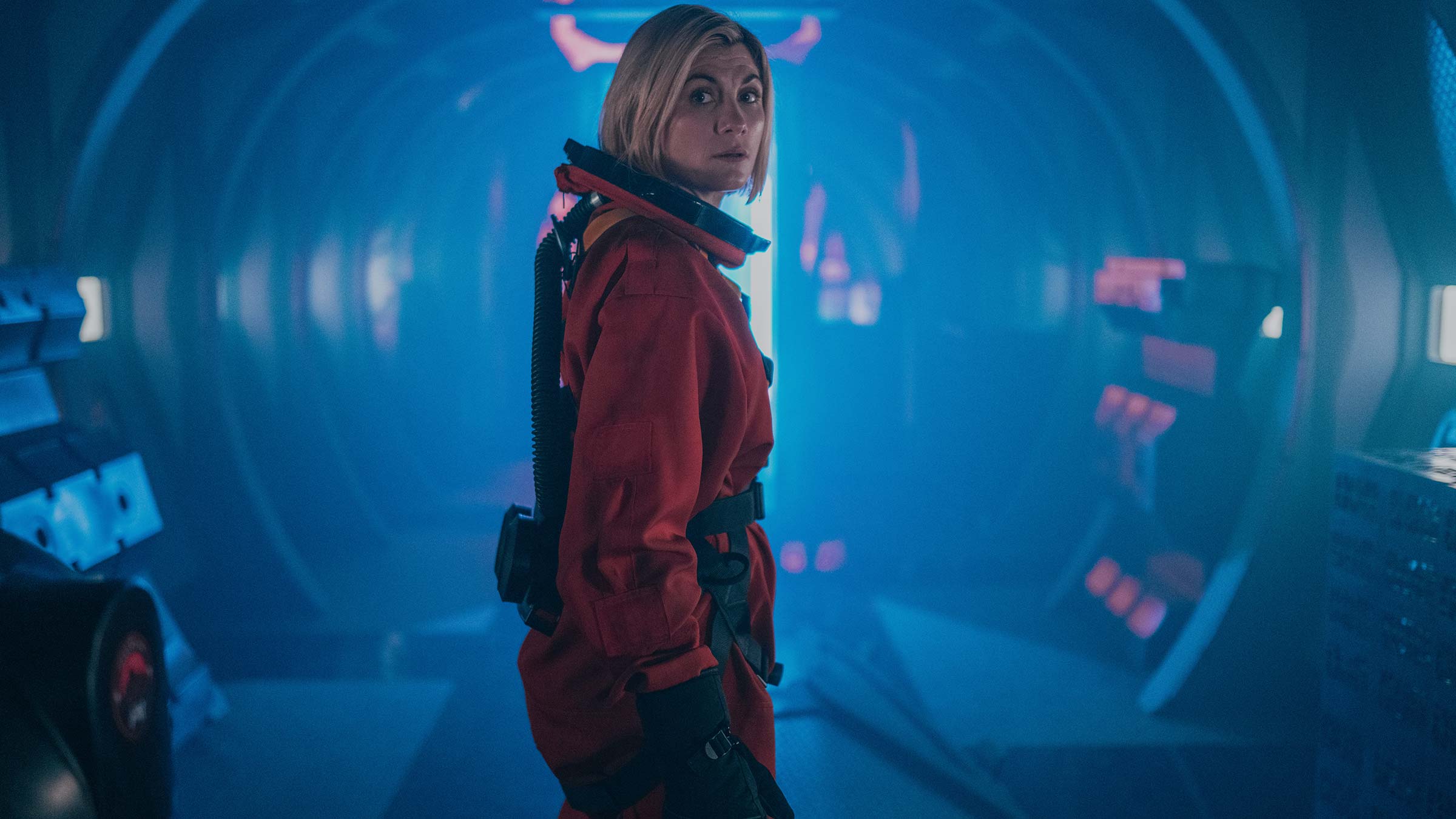 We're saying goodbye to the first female Time Lord in television history… and getting excited for what's to come
By Virgin TV Edit
"We're all capable of the most incredible change. We can evolve while still staying true to who we are." So said Jodie Whittaker in her first episode of Doctor Who back in 2018 – and as her last outing as the Doctor approaches, these words feel as relevant as ever. Whittaker played the iconic character as a buoyant, charismatic and warm-hearted weirdo, winning over fans and triumphing over a host of intergalactic evil-doers.
Whittaker's final appearance as the Doctor is set to air on the BBC later this month in a feature-length special that's sure to be a jewel in the crown of the broadcaster's centenary celebrations. Unsurprisingly, anticipation is already at fever pitch. Here's what to expect from Whittaker's swansong – and what we know about season 14.
What to expect from Jodie Whittaker's final outing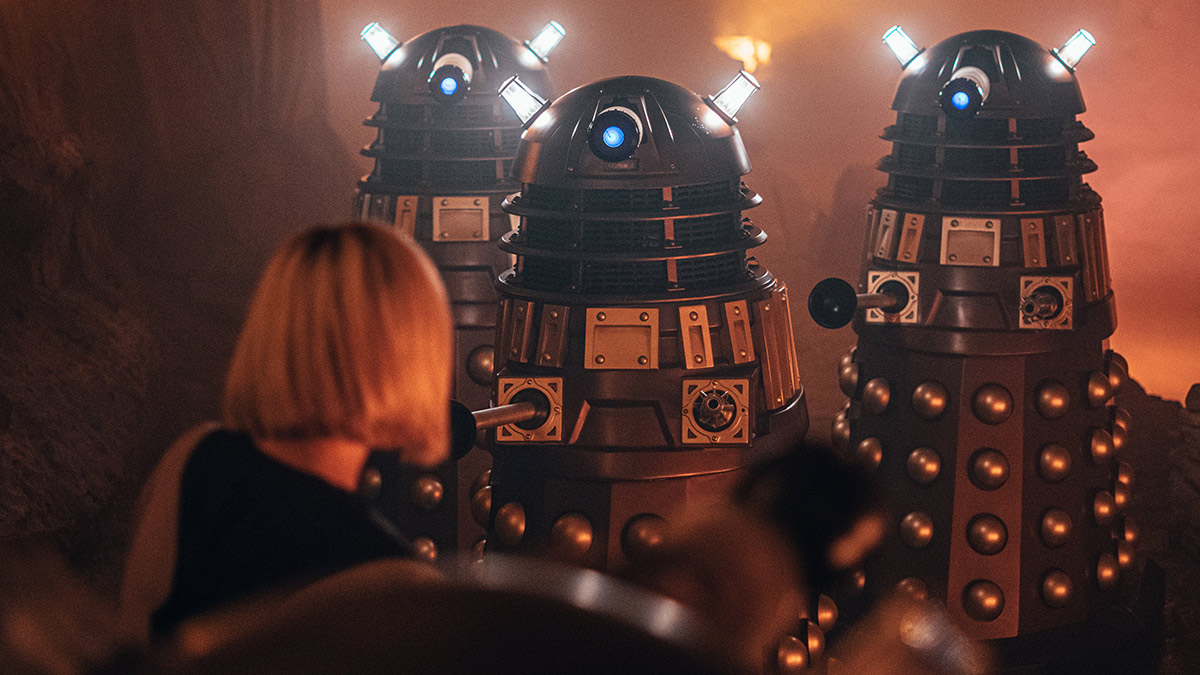 Titled "The Power Of The Doctor", the 90-minute episode will see Whittaker's Doctor battle her ultimate nemeses: the Cybermen, the Daleks and The Master.
The BBC has already shed some light on the episode's big plot points, although plenty of questions remain. We know it will be partly set in the present day, when 15 of the world's most valuable paintings have vanished. Also missing are a dozen leading seismologists (scientists who study earthquakes and elastic waves that travel through Earth and other planets). The episode will then leap backwards to 1916 Russia, where The Doctor has to uncover why the mesmeric mystic Rasputin has such a hold over Tsar Nicholas.
On top of all that, someone is attacking a speeding bullet train on the edges of a distant galaxy – and a Dalek is trying to make contact with the Doctor, for reasons unknown. Per the BBC's official synopsis: "The Doctor faces multiple threats… and a battle to the death."
Showrunner Chris Chibnall has confirmed the Thirteenth Doctor will regenerate in the special episode. But rather than transforming into Fourteen (the next Time Lord, who will be played by Sex Education's Ncuti Gatwa), some fan theories suggest she might tun into a past version of herself – specifically, the Tenth Doctor, played by David Tennant.
That's all because of the special episodes planned for next year, marking Doctor Who's 60th anniversary (read on to find out more on that front). For now, we'll just have to wait and see.
Which characters will be making an appearance?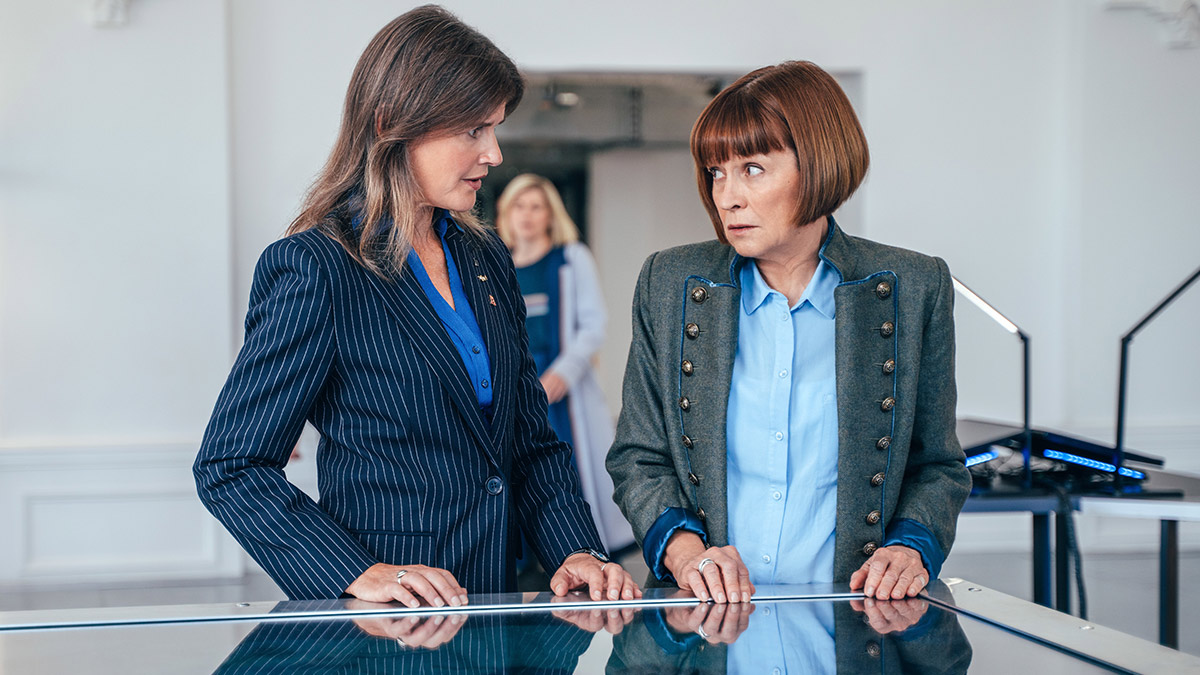 It looks as if the "The Power Of The Doctor" – written by Chris Chibnall, who's been in charge as executive producer throughout the Whittaker era – will bring together lots of familiar faces, old and new. Thrilling photos shared via the official Doctor Who Twitter account in September show Whittaker alongside former companions Tegan Jovanka (Janet Fielding) and Ace (Sophie Aldred).
Longtime fans will know that Tegan was the right-hand woman of both Tom Baker and Peter Davison from 1981-1984, while Ace time-travelled alongside Sylvester McCoy's Doctor in the late 1980s. We don't yet know what they'll be doing in Whittaker's final episode, but it's all very exciting.
Also on board will be The Doctor's current companions Yaz (Mandip Gill) and Dan (John Bishop), who'll be departing the series alongside Whittaker at the end of the episode. Space pilot Vinder (Jacob Anderson) is returning, as is Kate Stewart (Jemma Redgrave), Chief Scientific Officer at the international military organisation UNIT.
Although he hasn't featured in the trailer or official promo photos, Bradley Walsh was spotted filming on the Doctor Who set in 2021 – so it looks like the Thirteenth Doctor's erstwhile companion Graham will also be making an appearance.
Perhaps most excitingly, Sacha Dhawan is back as The Doctor's brilliantly evil arch-enemy, The Master. The return of the renegade Time Lord was set up in series 13 finale "The Vanquishers", when the Time Entity warned the Doctor to "beware the forces that mass against you, and their master".
Who's leaving the show?
It's not just Whittaker who's departing Doctor Who. As we've mentioned, both Mandip Gill and John Bishop will be saying goodbye to their roles as Maz and Dan (which isn't surprising, as companions generally exit alongside or before their Doctors).
Chibnall is also leaving as showrunner – and current composer Segun Akinola is moving on to pastures new, too, meaning that series 14 is likely to feel and sound quite different from what we've got used to.
Who's joining for series 14?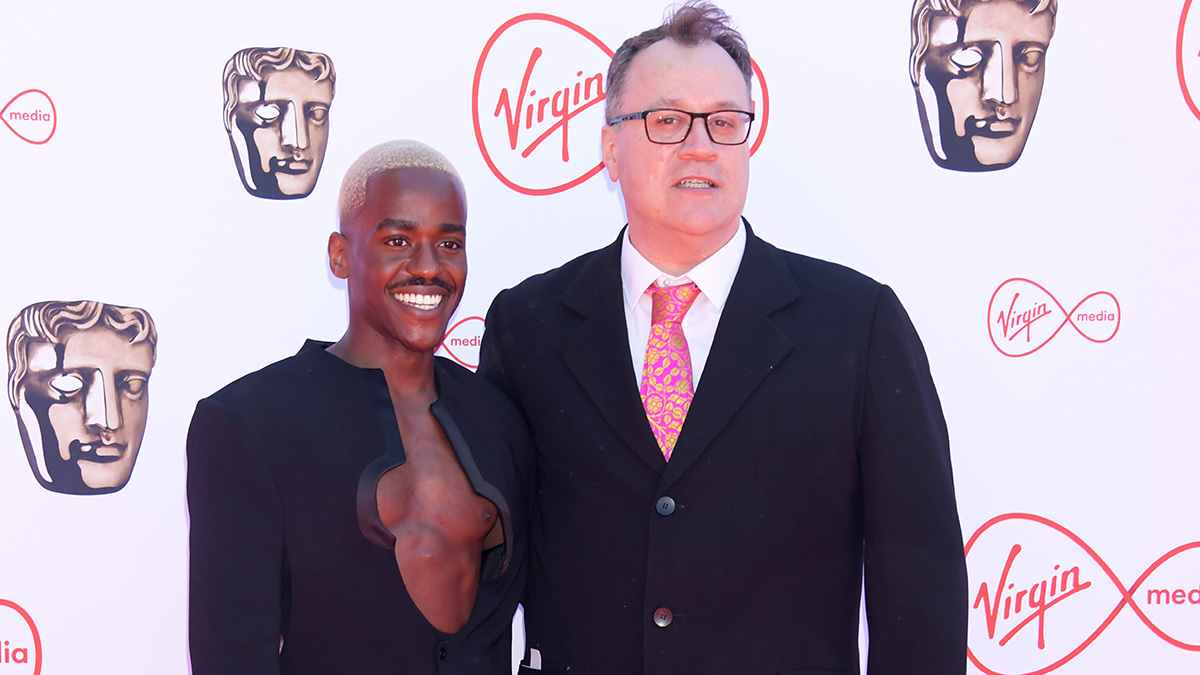 The headline news, of course, is that Rwandan-Scottish actor Ncuti Gatwa will play the Fourteenth Doctor. Best known for his scene-stealing turn as Eric Effiong in Netflix's Sex Education, the 29-year-old is notably charismatic and energetic – foundational characteristics of any modern Doctor, although Gatwa is sure to inhabit the role very differently to Whittaker. We can't wait to see what he does with the role.
Also exciting is the imminent return of Russell T Davies as showrunner for series 14. Davies was at the creative helm of Doctor Who when the series was first revived in 2005, and his reinstatement is likely to please fans who sometimes felt frustrated by Chibnall's storylines during the Thirteenth era.
When will series 14 start?
We've got quite a while to wait. It was recently reported that Gatwa won't start filming series 14 until this November, and it's not expected to air until 2024. Boo.
What about the 60th anniversary specials?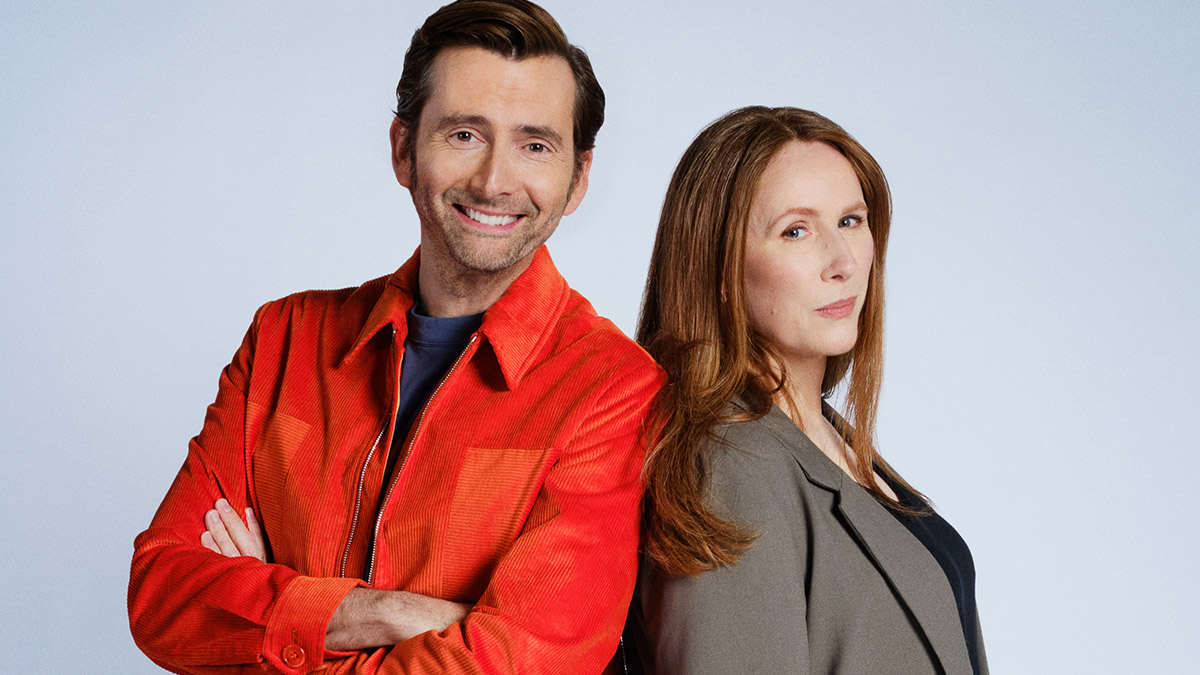 Ah, yes. Next year will see David Tennant and Catherine Tate resume their Doctor Who roles in at least one special episode to mark 60 years of the sci-fi show. (We say "at least one" because there could be as many as three – but the final details are unconfirmed as yet.)
Tennant, of course, starred as the Doctor between 2005 and 2010. Tate played his companion Donna Noble, whose memories of her time with the Doctor were forcibly erased after she saved the world. Jacqueline King, who played Donna's mum Sylvia, has also been snapped on the 60th anniversary special set.

It's unclear if Gatwa's Doctor will play a role in the anniversary special, but we do know that Yasmin Finney (Heartstopper) will play a character called Rose. This, obviously, is the same name as the Tenth Doctor's iconic companion, played by Billie Piper – leading to frenzied speculation about what it could mean. Finney has said her Rose will be the first major transgender character in Doctor Who history, and some fans believe she may be Donna's daughter. But again, this has yet to be confirmed.
The late Bernard Cribbins will also appear in the 60th celebration episode as his beloved character Wilfred Mott. Cribbins died aged 93 this summer, but filmed scenes for the Doctor Who anniversary before he passed – so we'll get to see him in action one last time.

How I Met Your Mother star Neil Patrick Harris has also been cast as a villain in the 60th anniversary special – described by Davies as "the greatest enemy the Doctor has ever faced". The BBC has already released a teaser photo of Harris in character, giving us an idea of what to expect.
For now, though, let's pay tribute to the outgoing Time Lord with a look at Jodie Whittaker's best Doctor Who moments…
When she's reunited with the Tardis

This scene in "The Ghost Monument" (series 11, episode 2) demonstrates why Whittaker was so brilliant as the Doctor. Anxiety, excitement and tenderness seem to radiate from her – peppered with her trademark down-to-earth humour. "You've done yourself up," she says, stroking her beloved police box.
When she turns into a Weeping Angel

The malevolent Weeping Angels are some of the creepiest creatures to appear in Doctor Who. At the end of "Village Of Angels" (series 13, episode 4), they turn the Doctor to stone – one of the most shocking twists in Whittaker's tenure.
When she learns the truth about the Fugitive Doctor

Canonically, Doctor Who has had 13 Doctors so far – from William Hartnell to Whittaker. When the Thirteenth Doctor crosses paths with another Doctor (Jo Martin), she assumes she's meeting a future incarnation of herself, as neither woman remembers the other. But in "Fugitive Of The Judoon" (episode 5, series 12), she learns that Martin's character is actually one of her past incarnations – revealing that the Thirteenth Doctor had many other regenerations prior to Hartnell's. There have been few bigger canon-busting plot twists in Doctor Who.
When she has to beg King James to set her free

Whittaker proved from the start that she could play the Doctor as well as any man – so it could have been tempting for the show's writers to stick to stories where her gender is irrelevant. But we're glad they didn't. In "The Witchfinders" (episode 8, series 11), her life is at risk specifically because she looks like a woman, and she has to persuade–slash-beg King James (Alan Cumming) to let her go. We've rarely see the Doctor so vulnerable – yet she still manages to triumph on her own terms.
When she learns that "O" is really The Master

Sacha Dhawan has been brilliant as the Doctor's arch-nemesis, who appeared at the start of series 12 as "O", a former MI6 agent who allies himself with Whittaker's Time Lord. At the end of "Spyfall", the series' first episode, O reveals he is really The Master – a spine-chilling revelation propelled by Whittaker's adrenalised disbelief and fury.
When is Jodie Whittaker's final Doctor Who episode on TV?
"The Power Of The Doctor" is on Sunday 23 October at 7.30pm on BBC One HD (CH 101) and will also be available in Apps & Games > BBC iPlayer.
TV channels: Channels, content and features available depend on your chosen package. Channel line-ups and content are subject to change at any time and to regional variations.
HD: HD TV set, V HD Box, TiVo box or Virgin TV V6 connected with HDMI cables required for HD channels. Number of inclusive HD channels depends on package.
Catch Up TV: Catch Up TV content available for up to 7 days or up to 30 days after broadcast, depending on content.
Image credits: Doctor Who © BBC Studios / James Pardon