Skip to main content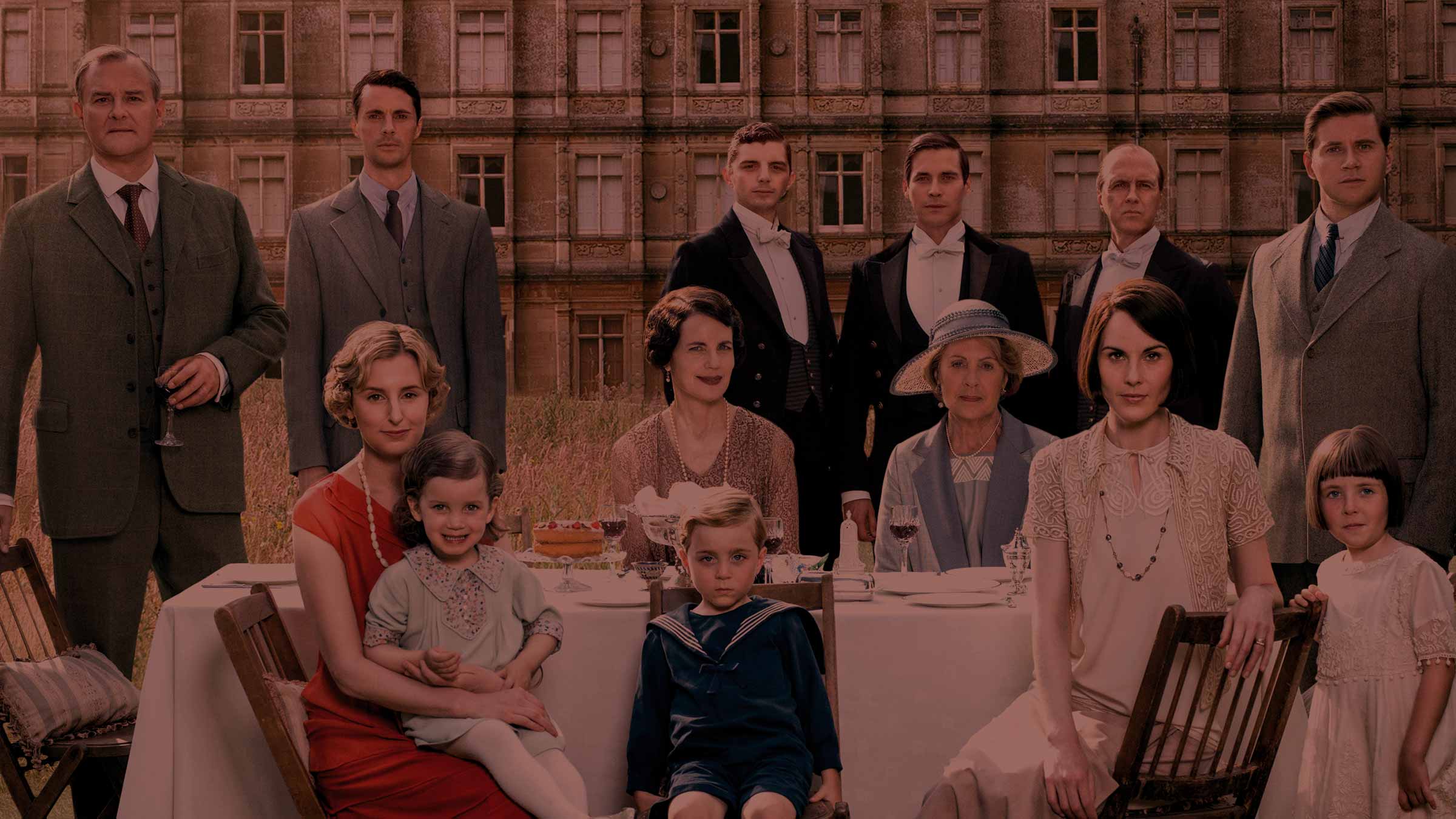 Between 2010 and 2016 the Grantham family had us laughing, crying, cringing and did we say crying? And now, you can enjoy it all over again…
Downton Abbey, series 1-6, available to buy on the Virgin Media Store + pre-order Downton Abbey (2019). Cert PG
We won't lie, the last three years have been tough. Attempts to fill the Hugh Bonneville-shaped hole in our life and scratch that Maggie Smith itch have plagued our every waking moment since Downton Abbey's tearful farewell in 2016…
But with the aptly titled follow-up feature film, Downton Abbey, out now in cinemas and available to pre-order on the Virgin Media Store, we thought it high time to return to the original show in all its sun-soaked, perfectly maintained, Yorkshire-grey glory.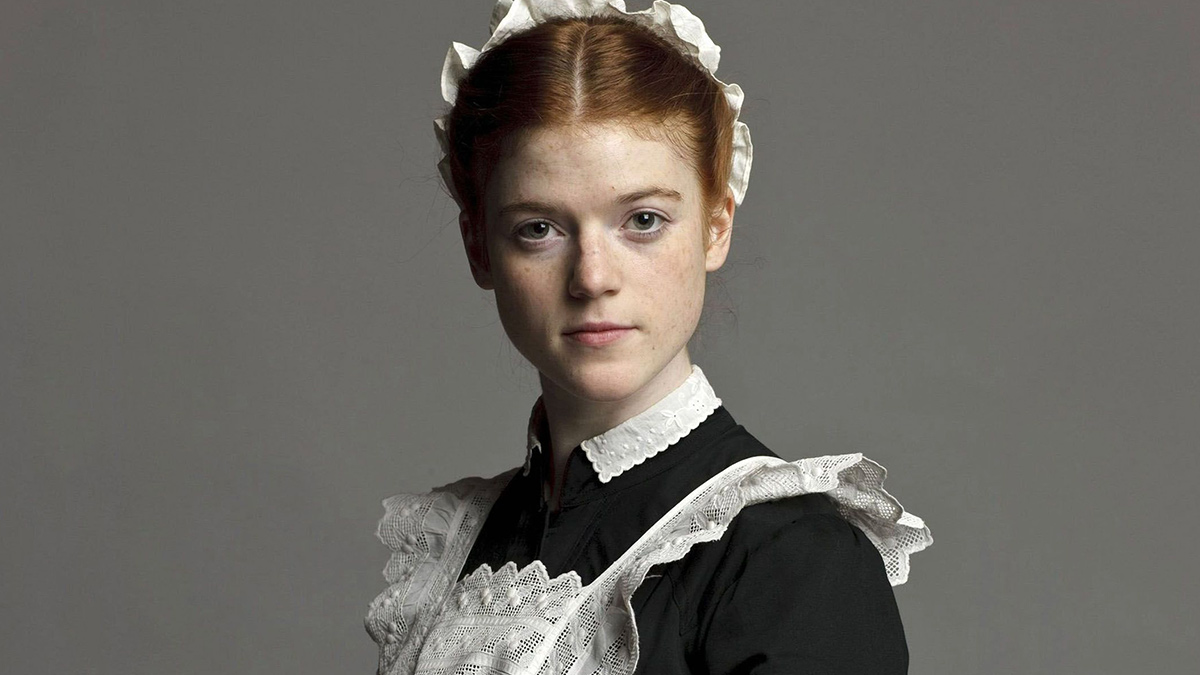 And then, in a manner that could only blow our crisply starched cotton socks off and have us scrambling for our fanciest hat, all six series of the acclaimed period drama became available to buy on the Virgin Media Store!
But before you journey back to Downton, check out our reasons as to why it was oh-so brilliant the first time around, and why it's definitely worth watching again…
The name's Smith… Dame Maggie Smith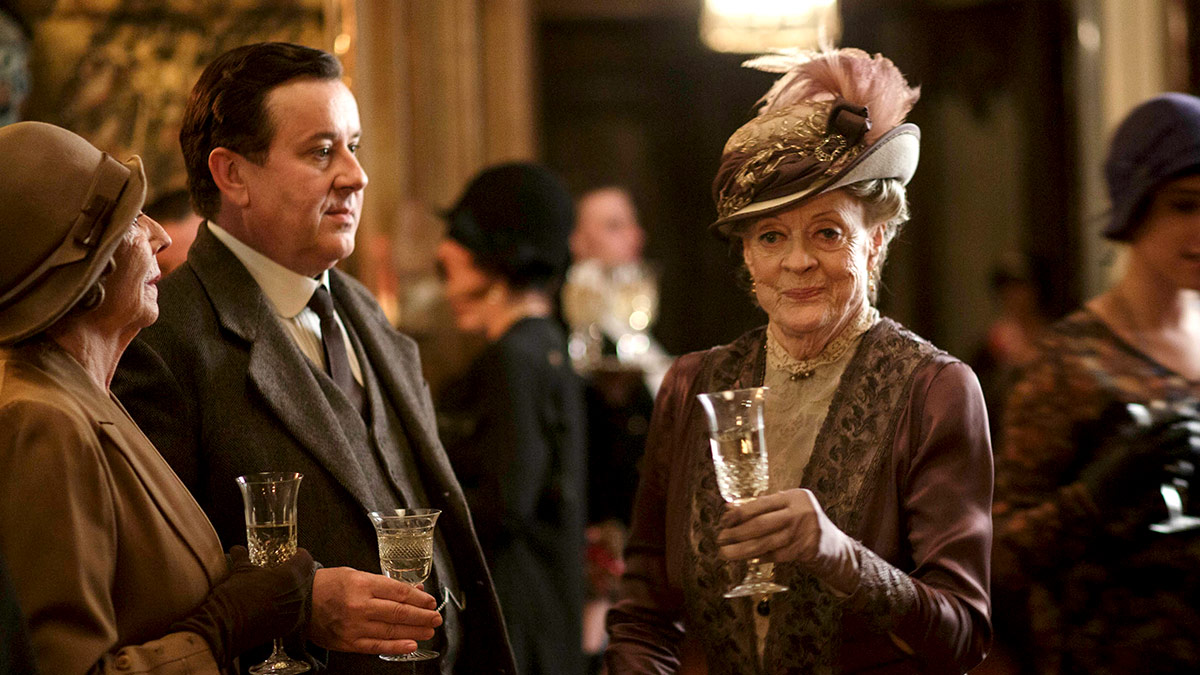 Though she has stolen the hearts and minds of countless nations alongside David Attenborough and Mary Berry as "that elderly TV personality who sort of feels like the posh British grandparent you may or may not have ever had", Maggie Smith is far from charming in Downton Abbey.
Cutting remarks, stinging-yet-monosyllabic dressing downs and sceptical raised eyebrows abound whenever Smith is in town, with every single jibe perfectly pitched, immaculately timed and achingly memorable.
More melodrama than you can shake a bow tie at
The Downton "h8erz" (which if, like Lady Mary, you don't speak "yoof", roughly translates to "haters") might point at its near non-stop melodrama and sneer. Pah, we say. PAH! To us, that's exactly what makes it so ridiculously watchable.
Where most shows have at least one "will-they-won't-they" storyline, Downton has at least five… per series. Plus, you're taken from thrilling highs to crashing lows and back again, and someone, someone in the house is always gunning for someone else, or knows something they definitely shouldn't.
Sprinklings of history…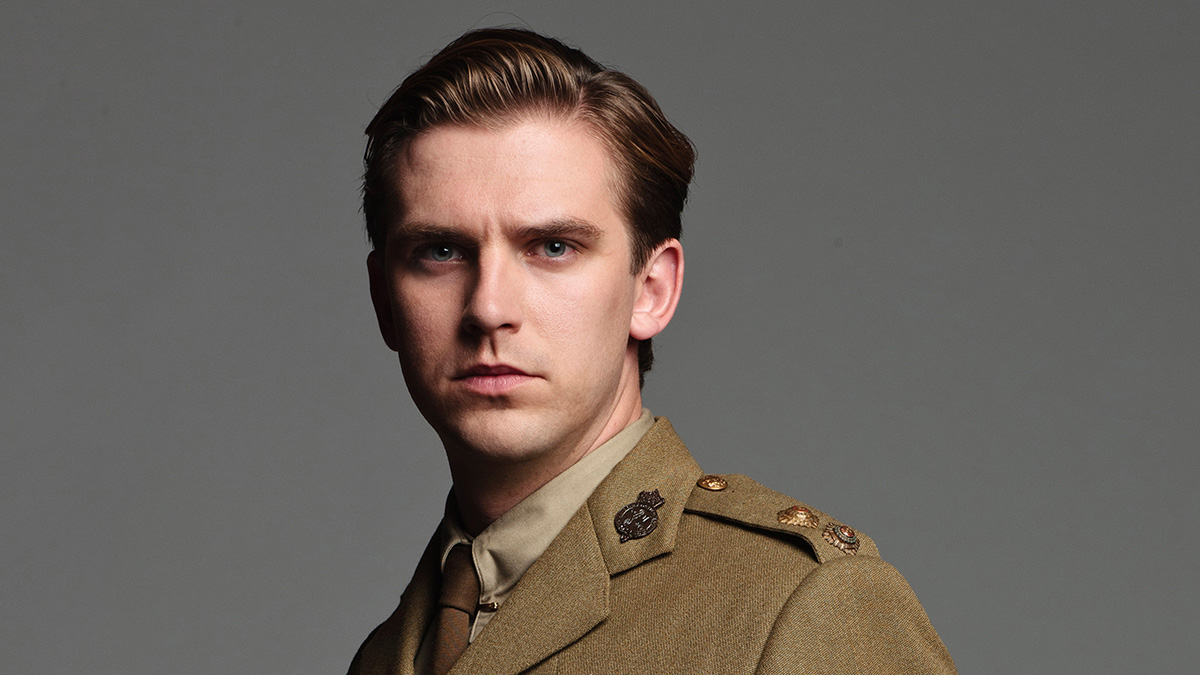 While its plotlines are unlikely to ever be used for a Year 10 class' GCSE History revision, writer and creator Julian Fellowes carefully steers the drama through some of Britain's most historically significant moments.
From Matthew's devastating time fighting in the Great War (and his fairly sobering return) to the sinking of the Titanic and the decline of the British aristocracy, Downton is bursting at the seams with historical facts. Well, more than our Year 10 History GSCE exam answers were, anyway.
It's like a posh, 1920s version of MTV Cribs… in Yorkshire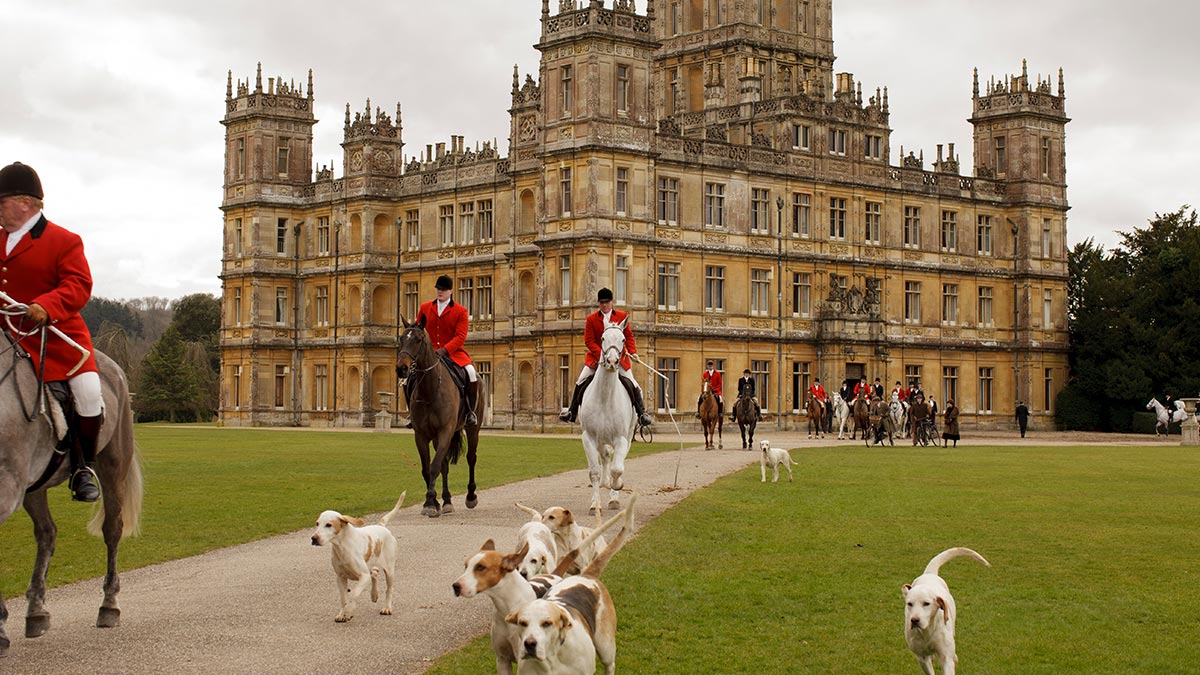 Look at that crib. The series setting of Highclere Castle boasts massive windows, beautiful masonry and the kind of immaculately cared for lawns that would make any football-loving ten-year-old think, "That'd be a good pitch."
And if the splendour of the titular fancy manor house stops buttering your parsnips, you can always pop down to the quaint, smaller cottages in the town that'll no doubt remind you of that bed & breakfast you stayed in where you had to duck when going through any and all doorways… despite being 5'3''.
Plenty of familiar faces…
As audiences shift ever further into the era of consuming entire series in single sittings, it's become increasingly common to point at an actor's face and go "oh, it's Whatstheirname from Thingamajig."
In this case, Downton Abbey is packed to the rafters with brilliant actors you've no doubt seen in other smash-hit shows, such as Rose Leslie of Game Of Thrones fame, Michelle Dockery from Good Behaviour, Dan Stevens from Legion and Matthew Goode of The Crown.

Desperate for more Downton?
Downton Abbey, available to pre-order on the Virgin Media Store. Cert PG
Well you're in luck, because you can now pre-order the Crawleys big-screen outing! This brand new feature-length story sees the family in a bit of a tizzy in the lead-up to a visit from none other than Her Majesty the Queen. All of the original cast members are back, and with a script from series creator/writer Julian Fellowes, the drama is as razor sharp and witty as ever. Grab your brashest bonnet and a sizeable box of tissues for this one – it's going to be an emotional return…


Not heard about the Virgin Media Store?
It's the place where you can buy the latest and greatest movies and TV Box Sets, yours to watch again and again, at home or on the go. Sign up now at virginmediastore.com, choose from hundreds of films and TV Box Sets and start watching instantly.
Enjoy your purchases on your Virgin TV Box (TiVo®/V6), online, or on your registered iOS and Android devices with the Virgin Media Store app.
Show me the latest releases on the Virgin Media Store.
Virgin Media Store: Separate terms and conditions apply to the Virgin Media Store service. DVD included for movie purchases only. Purchases must be made on the website or set top box. Virgin TV subscription and our latest Virgin TV V6 box required to buy and watch via set top box – Store is not available on other boxes. Compatible device & browser required. Max 5 registered devices. Max 2 devices can stream content simultaneously. Stream and download in UK only (or while temporarily in the EU).