Skip to main content
Slay, slay, slay! Drag Race UK is back! Here's everything you need to know about the queens competing in series 4
By Virgin TV Edit
The iconic reality competition series is back, and we've got the lowdown on the new crop of queens.
Where would we be without RuPaul's Drag Race UK? At the very least, the nation may never have been introduced to Lawrence Chaney, Bimini Bon Boulash or The Vivienne – and we'd be all the poorer for it. Now, after three deliciously high-octane series that have been streamed over 51 million times on BBC iPlayer, RuPaul's Drag Race UK is sashaying back into our lives on BBC Three.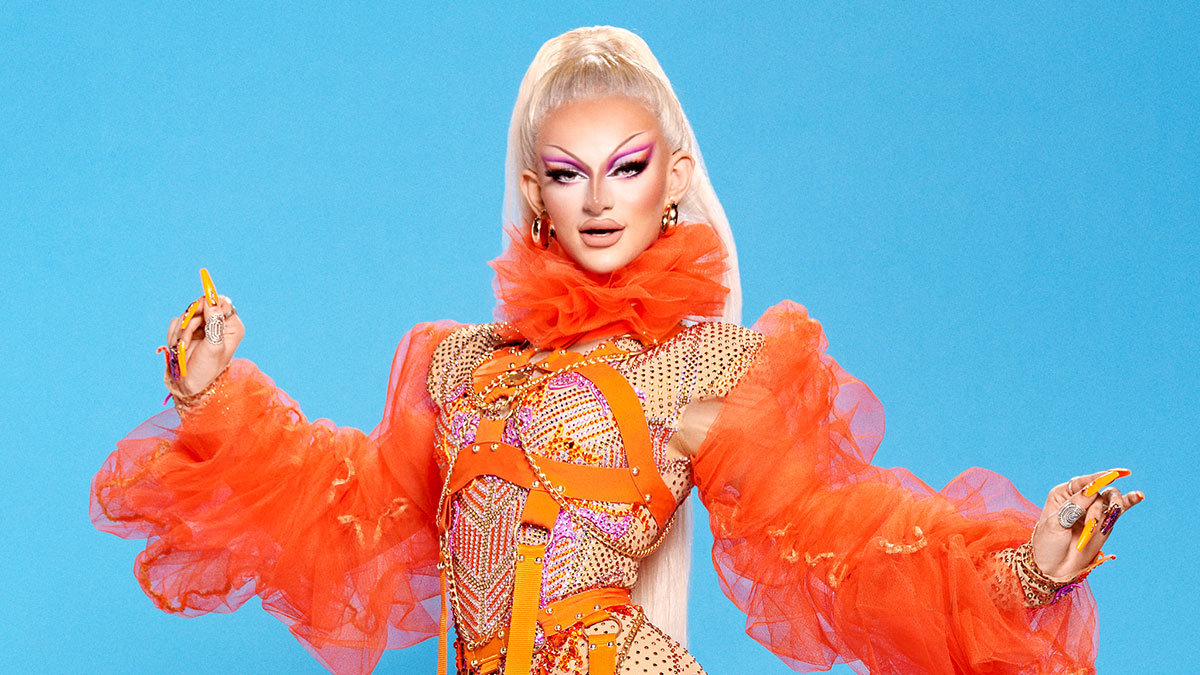 Series 3 winner Krystal Versace

As usual, series four will be presided over by global drag icon RuPaul, and the 12 competing queens will duke it out through a series of challenges in the hopes of being named the Next Drag Race Superstar. Each week, the queens ranked in the bottom two by the judges will face a lip sync battle, and the loser will be eliminated from the competition in characteristically dramatic fashion.
"Mama Ru" has the final word on who shantays or sashays away, but she'll be flanked throughout the series by fellow judge Michelle Visage. Graham Norton and Alan Carr are occupying the third judge's seat on a rotating basis, and there'll also be a special celebrity guest judge every episode.
We can't wait to see the latest crop of contestants put through their paces – but who are they? We've done some digging into the queens' backstories, and they range from veteran names on the UK queer clubbing scene to the show's first ever trans contestant. Read on to find out everything you need to know about the series four queens ahead of their Werk Room debuts.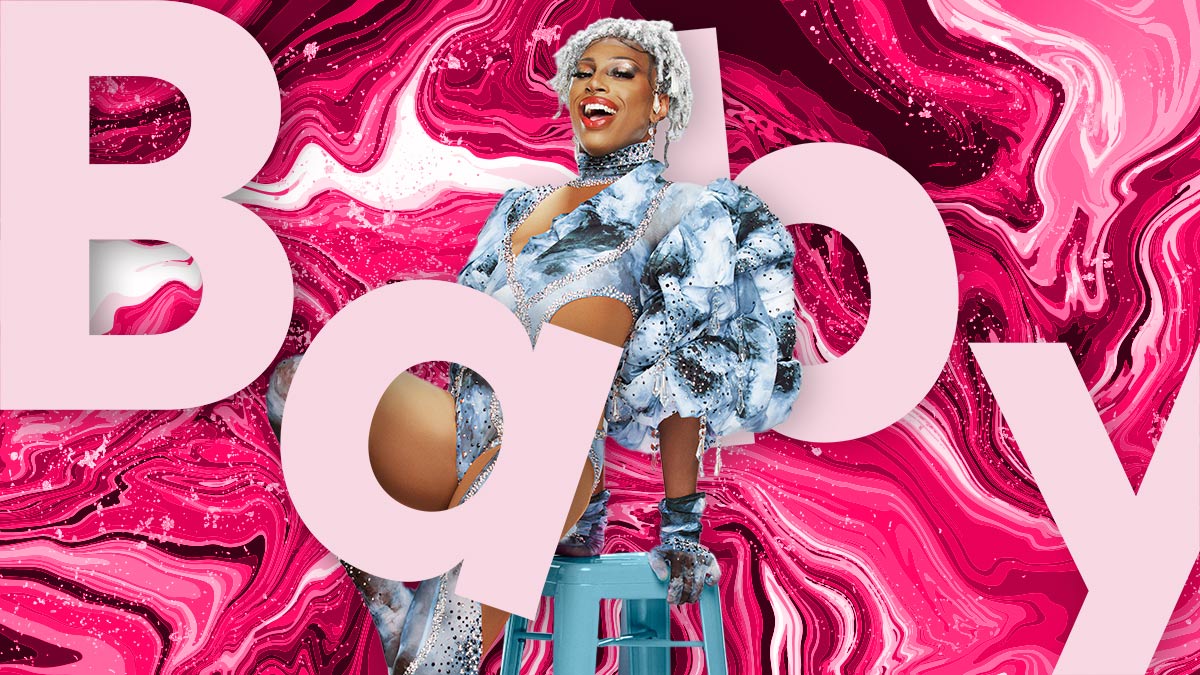 Name: Baby

Age: 25

From: London

Inspirations: Afro-punk and the intersections of black and alternative culture

Pronouns out of drag: They/He

Pronouns in drag: She/Her

Baby's name comes from being the youngest of five siblings. She has been doing drag for four years and describes herself as a "triple threat" who can sing, dance and act (skills honed through years of studying musical theatre). An advocate for the representation for "queens of colour" in the UK, she's also performed alongside season two Drag Race standout Tayce.

Follow on Instagram: @bby.ldn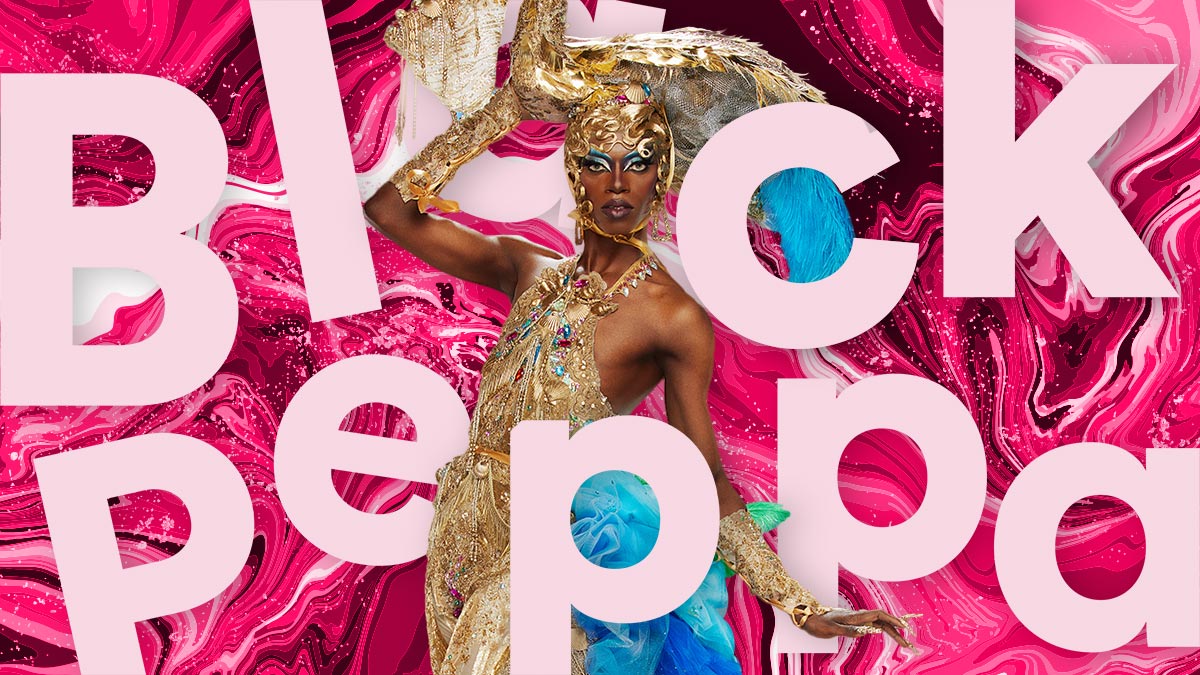 Name: Black Peppa

From: Birmingham

Age: 29

Inspirations: The Caribbean and Peppa Pig

Pronouns out of drag: They/Them

Pronouns in drag: She/Her

Born on the Caribbean island of Saint Martin, Black Peppa moved to the UK to study biomedical science and is a big name on the Midlands' drag scene. The self-described "Caribbean empress of Birmingham" is an energetic physical performer who considers herself a "dancing diva" more than a comedic queen. But she's also known for masterminding DIY photo shoots that wouldn't look out of place in Vogue, and recently appeared in Danny Boyle's Disney+ miniseries about the Sex Pistols.

Follow on Instagram: @iamblackpeppa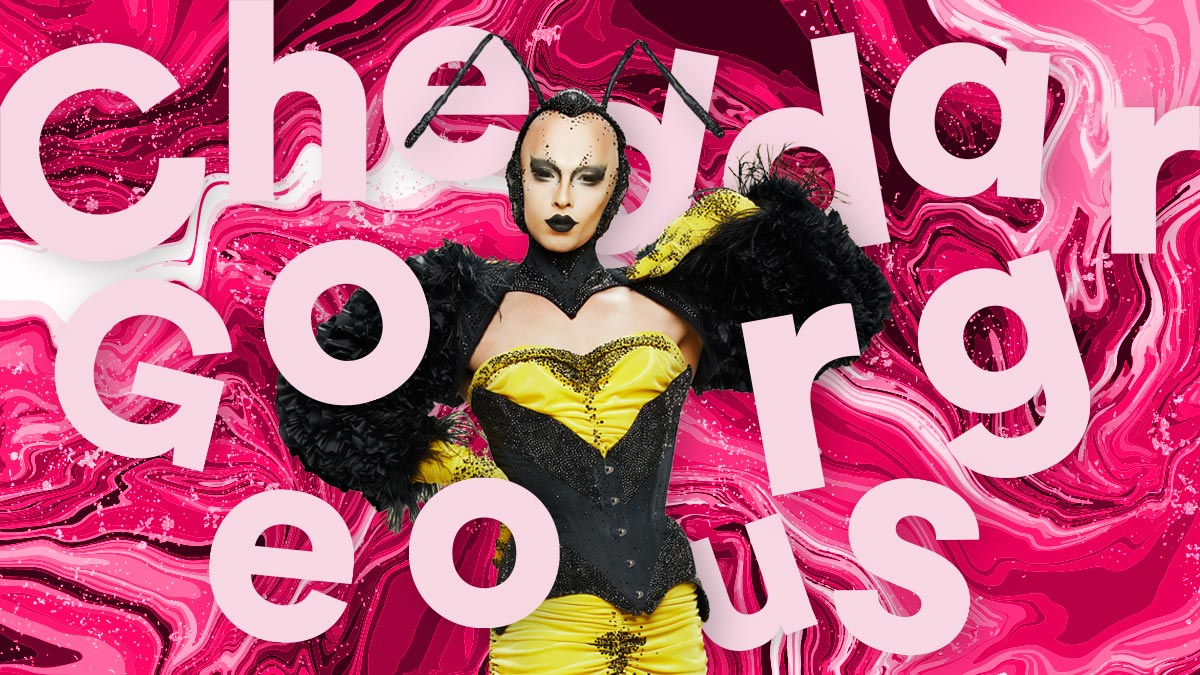 Name: Cheddar Gorgeous

From: Manchester

Age: 38

Inspirations: Science fiction, fantasy and magic

Pronouns out of drag: No preference

Pronouns in drag: No preference

The worker bee is one of Manchester's best-known emblems, and cabaret legend Cheddar's looks are certainly labour-intensive. A childhood love of "aliens, gods, goddesses, and strange monsters" underpins her drag aesthetic, which she describes as "otherworldly and ethereal". You might remember her from the Channel 4 series Drag SOS, in which she and her drag collective The Family Gorgeous spearheaded makeovers for morose Brits. She also led a parade through Westminster for Queen Elizabeth II's Platinum Jubilee this summer and is the proud owner of a doctorate. Her smarts and experience are likely to make her a formidable contender.

Follow on Instagram: @cheddar_gorgeous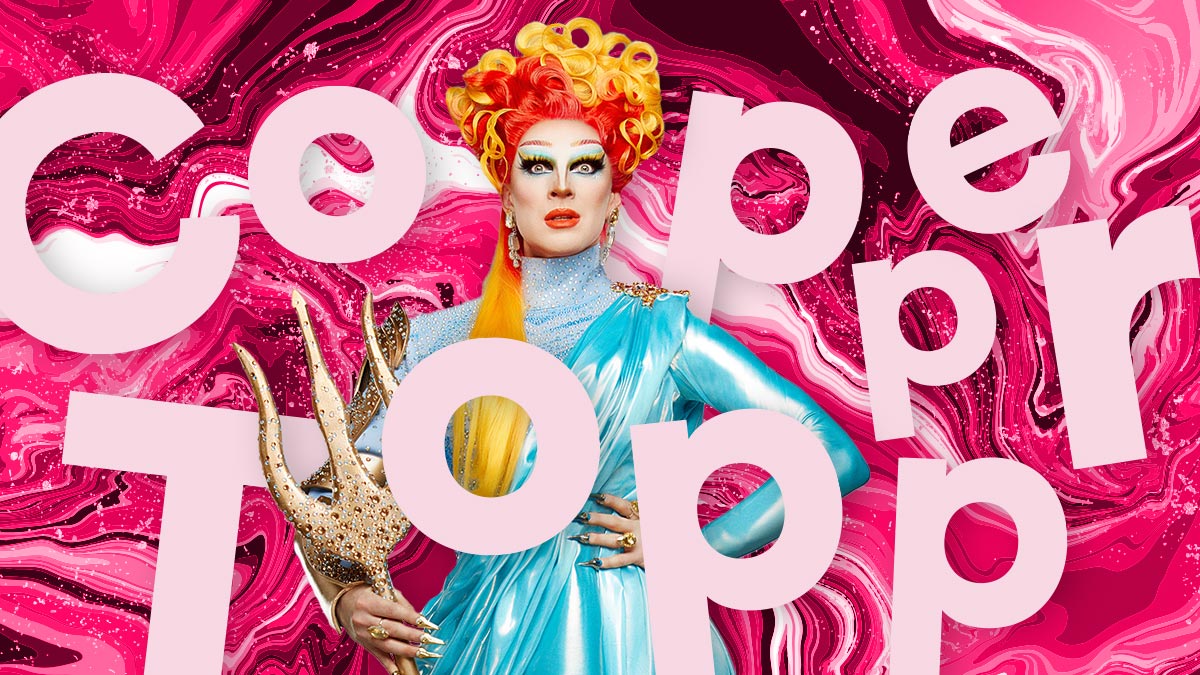 Name: Copper Topp
From: Cheltenham Spa
Age: 38
Inspirations: Camp Brit icons like Julie Walters and Victoria Wood, plus The Cheeky Girls
Pronouns out of drag: He/Him/They/Them
Pronouns in drag: She/Her
There's a certain kind of British camp that is mostly impenetrable to a foreign audience, and that's where you'll find Copper Topp's sweet spot. A big fan of panto who has appeared in genuinely delightful ads for Gala Bingo, this old-school queen's main aim is to make audiences feel good. But her performances are also surprisingly athletic – expect plenty of splits. Ultimately, she warns: "You're gonna laugh until you wet yourself."
Follow on Instagram: @coppertoppqueen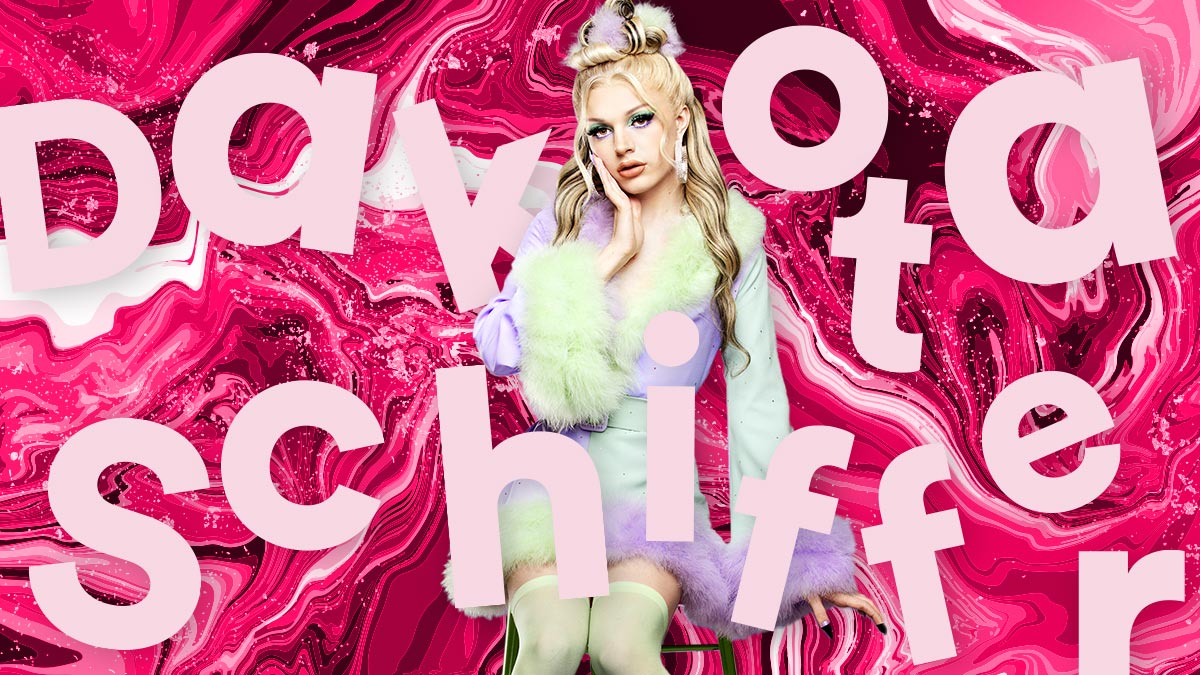 Name: Dakota Schiffer

From: Sussex

Age: 22

Inspirations: 1960s and 1990s fashion, hair and make-up

Pronouns out of drag: She/Her

Pronouns in drag: She/Her

Here's a bit of a landmark moment: introducing Drag Race UK's first trans contestant, who's been doing drag since she was 18. Some queens set out to shock with their looks, but Dakota is focused on making things "beautiful and fashion-first". Her pastel-toned aesthetic is influenced by 1960s movie stars like Sharon Tate in Valley Of The Dolls and the supermodel era of the 1990s (her stage name even nods to Claudia Schiffer). Expect plenty of graphic eyeliner and big, bouncy wigs.

Follow on Instagram: @dakota.schiffer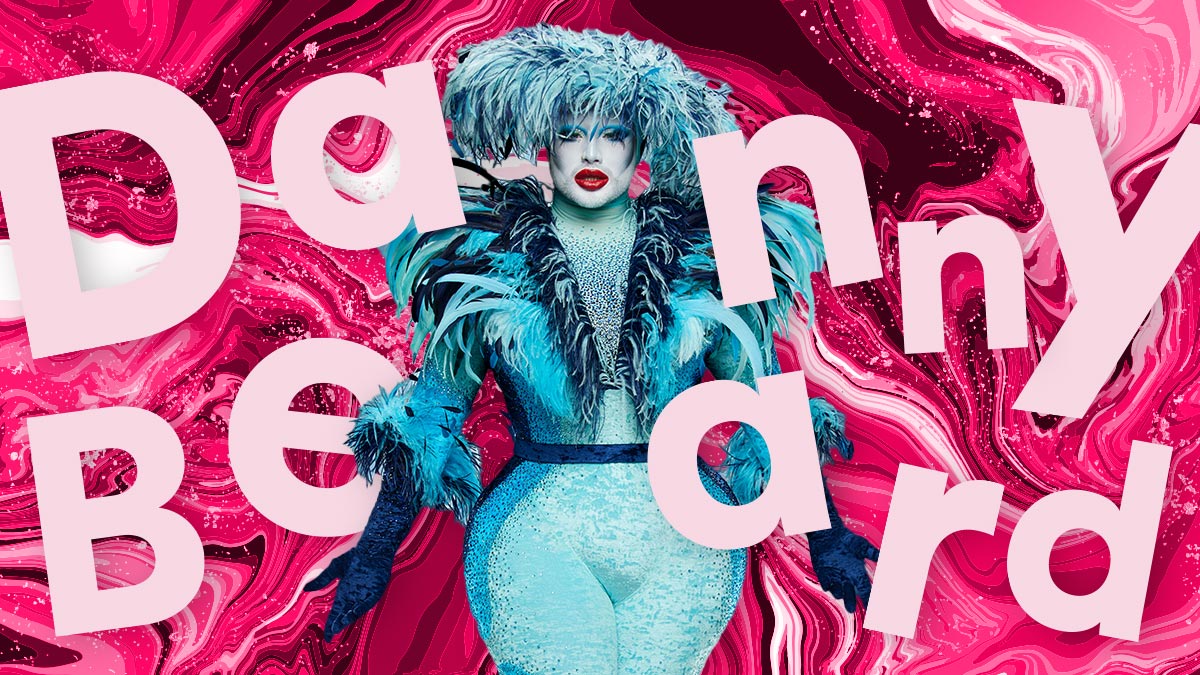 Name: Danny Beard

From: Liverpool

Age: 29

Inspirations: Club kids, clowns and serious singers

Pronouns out of drag: They/Them

Pronouns in drag: She or They

Another first: Danny is the first Drag Race UK queen to rock a beard. Known for her signature white face make-up and powerful singing voice, you might remember her from Britain's Got Talent in 2016, when her rendition of "Sweet Transvestite" from The Rocky Horror Picture Show went viral (she ultimately made it to the semi-finals). Her speciality? Gender-blending shows that recall classic cabaret and the legendary avant-garde performance artist and club promoter Leigh Bowery. In her own words: "I can act, I can sing, I'm funny, and I've got a big heart."

Follow on Instagram: @thedannybeard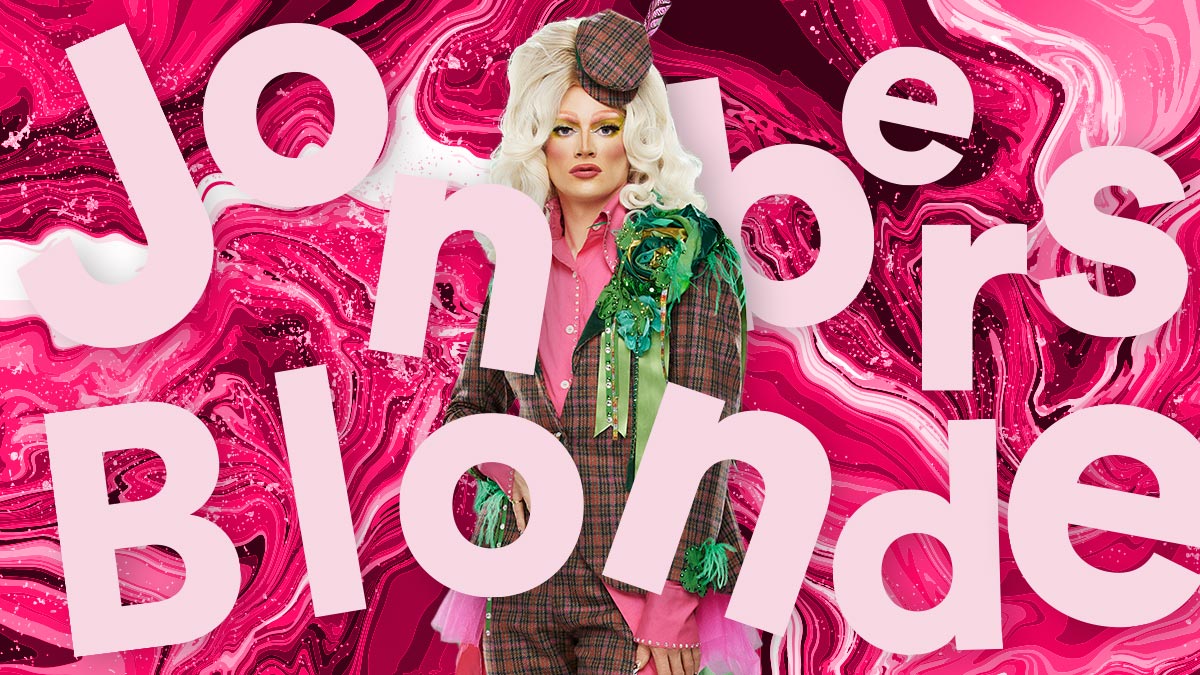 Name: Jonbers Blonde

From: East London via Belfast

Age: 33

Inspirations: Irish storytelling, high fashion and Amanda Holden

Pronouns out of drag: He/Him

Pronouns in drag: She/Her

Blonde bombshell Jonbers has been doing drag for 14 years, relocating from Northern Ireland to London in the process. A former creative director for legendary, glitter-spangled queer club night Sink The Pink (which shut up shop after more than a decade earlier this year), she is one of a handful of queens who can say they've performed on Glastonbury's Pyramid Stage. She's also modelled for brands like YSL Beauty, posed for big-name photographers including David Bailey and Ellen von Unwerth, and danced for musicians including Little Mix, Arcade Fire and Melanie C. A storyteller by nature, her shows are defined by great yarns – often accompanied by her trusty Irish flute.

Follow on Instagram: @jonbersblonde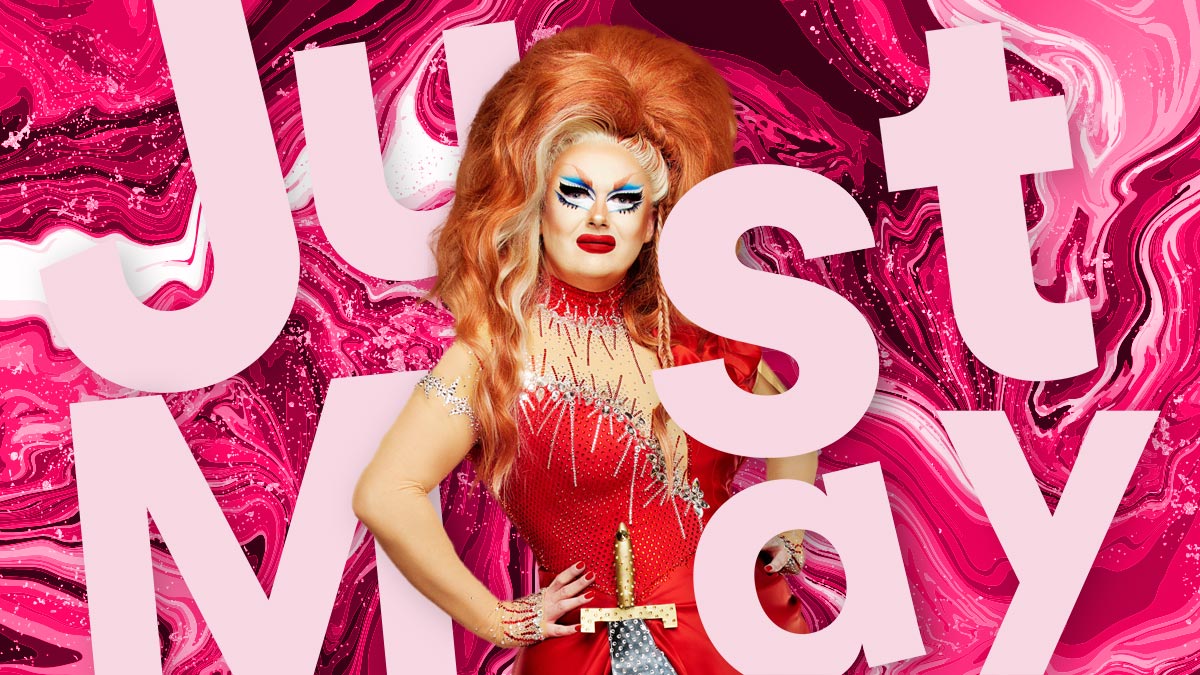 Name: Just May

From: Essex

Age: 32

Inspirations: Geri Halliwell

Pronouns out of drag: He or They

Pronouns in drag: She or They

Known for her flaming red wig (sometimes featuring a bleach blonde streak, à la Geri in the early 90s), Just May is known for bringing her hilarious Ginger Spice parodies to drag brunches, camp parties and club nights. She's planning on showing that she's more than just an impersonator on Drag Race UK series four – but it seems likely that the spirit of Watford's most famous daughter will never be far away.

Follow on Instagram: @justmaydoes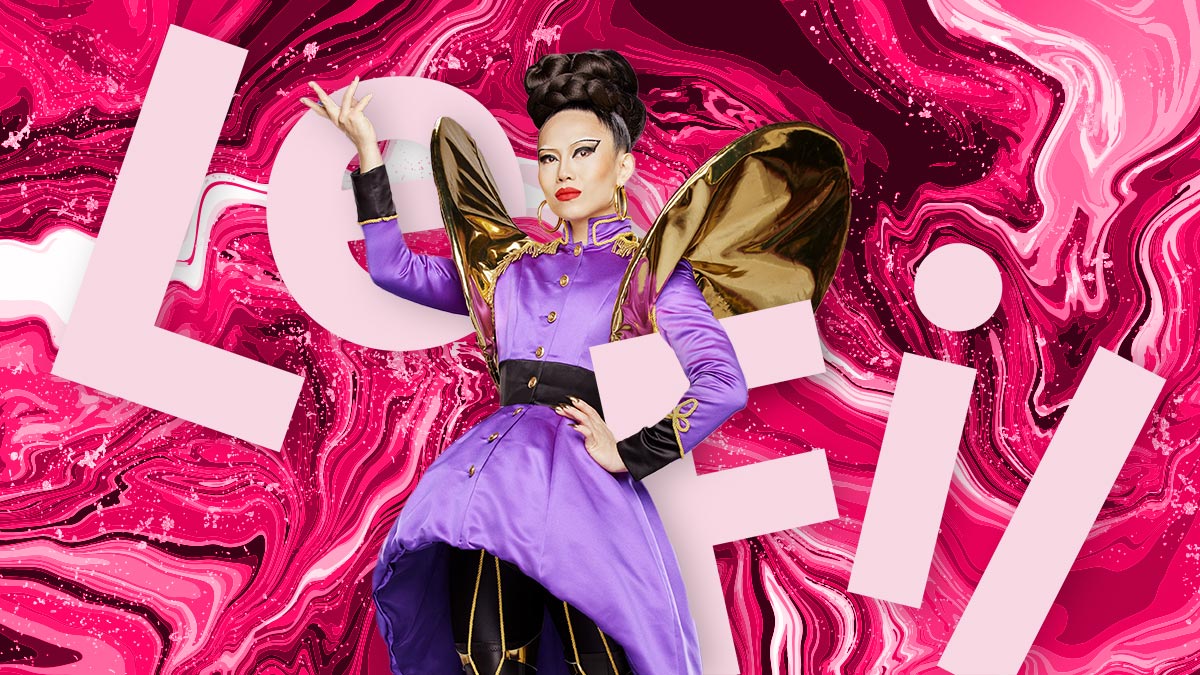 Name: Le Fil

From: Brighouse

Age: 36

Inspirations: Couture, sculpture and pop music

Pronouns out of drag: He/Him/They/Them

Pronouns in drag: He/Him/They/Them

Another fashionable contestant who once performed with the Sink the Pink collective, Le Fil describes himself as the "all-singing, all-dancing, all-sewing Chinese pop star from Brighouse". A musician first and foremost, his high-end shows are more like pop concerts than traditional drag acts – featuring stunning costumes, sculptural sets, a live band, backing dancers and Le Fil's spangled, sultry brand of electro-pop. Oh, and he's appeared in the pages of British Vogue. Chic.

Follow on Instagram: @iamlefil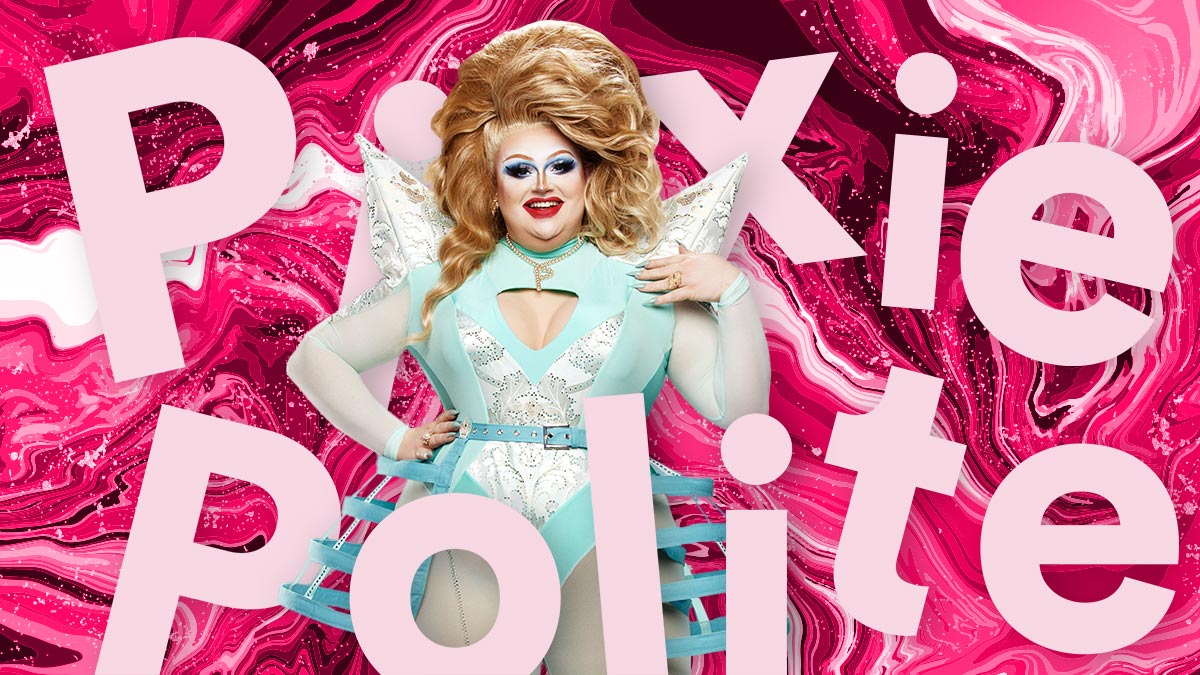 Name: Pixie Polite

From: Brighton

Age: 29

Inspirations: Disney and Tinkerbell

Pronouns out of drag: He/They

Pronouns in drag: She/Her

This south coast queen describes herself as "Pixie Polite by name, and Pixie Polite by nature" – and says drag has given her confidence she never had before. A founding member of drag girl band The Vixens (alongside series 2 star Tia Kofi, who she also dated), she's a powerhouse singer, but can do comedic chit-chat and boogie with the best of them.

Follow on Instagram: @pixiepolite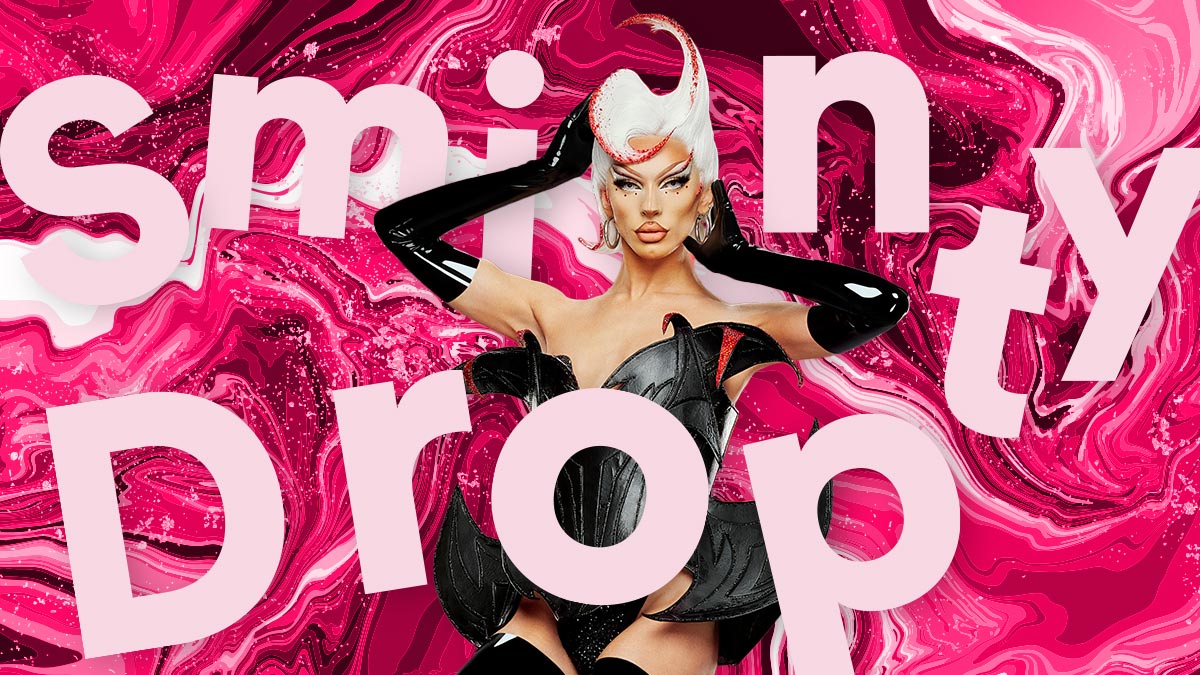 Name: Sminty Drop

From: Manchester

Age: 23

Inspirations: Space-age futurism and Bratz dolls

Pronouns out of drag: She/Her

Pronouns in drag: She/Her

Describing herself as a "sexy cyber supermodel from space", Sminty Drop also enjoys referencing intimidatingly glamorous looks from the early 2000s (think Anna Faris in The House Bunny and Megan Fox in Jennifer's Body). A member of drag collective Haus of Kendoll alongside Gothy Kendoll, the first queen ever to be eliminated from Drag Race UK, she's a particularly funny presence on TikTok – well, she is Gen Z, after all.

Follow on Instagram: @smintydrop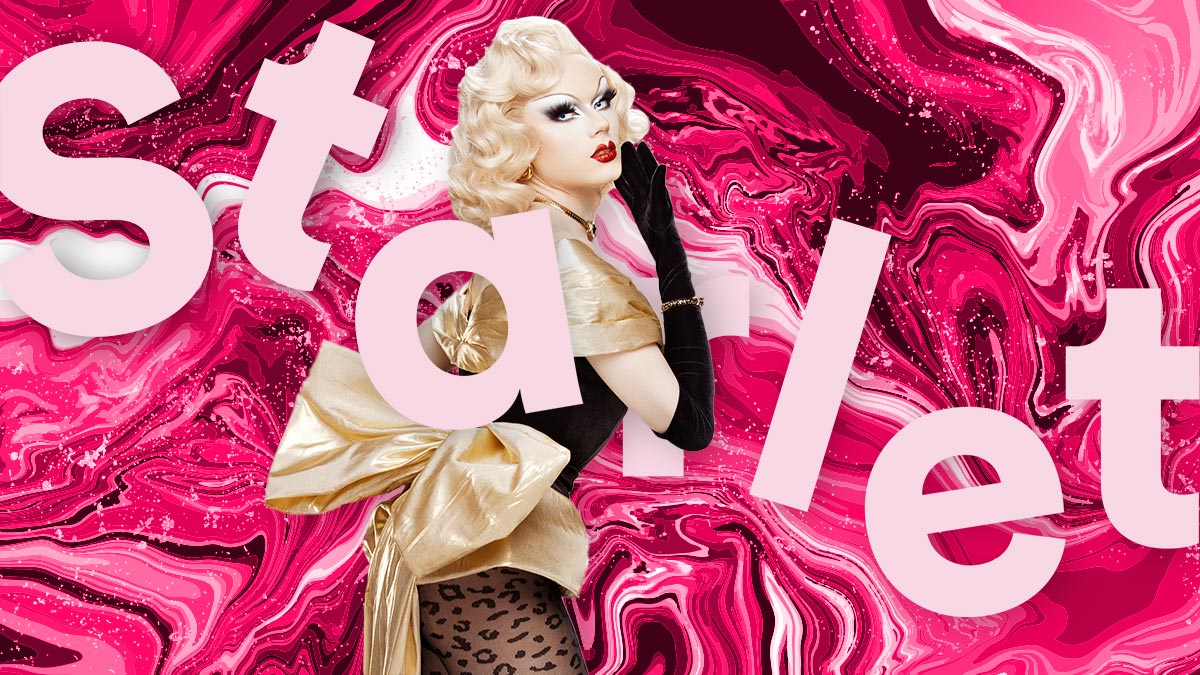 Name: Starlet

From: Surrey via Johannesburg

Age: 23

Inspirations: Vintage pin-ups and movie stars

Pronouns out of drag: He/Him

Pronouns in drag: She/Her

We love a bit of old Hollywood glamour, and that's exactly what Starlet brings to the table. Drag Race UK's first South African queen says she had very little understanding of LGBTQ+ culture while growing up in Johannesburg, but that's all changed since she moved to Surrey. A make-up artist as well as a performer, Starlet says she's all about "exuding the vintage beauty and glamour of the silver screen".

Follow on Instagram: @itsstarlet
When is BBC Three's Ru Paul's Drag Race UK on TV?
Series 4 of Ru Paul's Drag Race UK starts on BBC Three HD (CH 107/157) and BBC iPlayer (Apps & Games > BBC iPlayer) at 9pm on Thursday 22 September.
TV channels: Channels, content and features available depend on your chosen package. Channel line-ups and content are subject to change at any time and to regional variations.
HD: HD TV set, V HD Box, TiVo box, Virgin TV V6 box or Virgin TV 360 box connected with HDMI cables required for HD channels. Number of inclusive HD channels depends on package.
Catch Up TV: Catch Up TV content available for up to 7 days or up to 30 days after broadcast, depending on content.
Interviews: Any opinions expressed in interviews are those of the interview subject and not those of Virgin Media.
Image Credits: Ru Paul UK Drag Race © World of Wonder / Guy Levy / Ray Burmiston