Skip to main content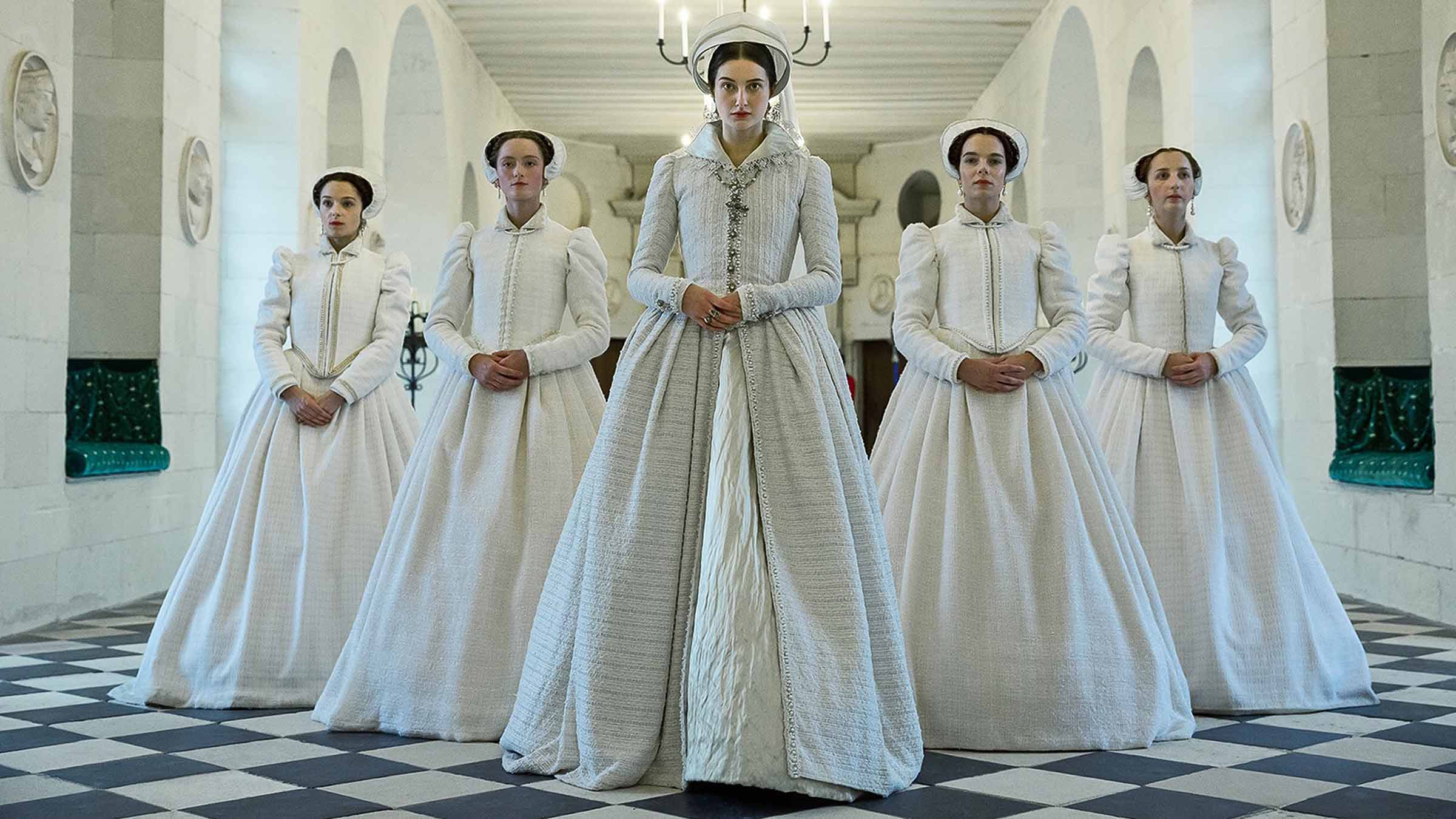 Get your teeth into some of the best TV drama around as well as award-winning movies on LIONSGATE+, the new name for STARZPLAY
By Chris Miller, Writer
Do you love heart-pumping original dramas and mind-blowing movies? Of course you do – and that's the kind of premium entertainment STARZPLAY has been bringing you on Virgin TV. Those top-quality shows and films are still there but now you'll find them under a new name: LIONSGATE+.
Yes, STARZPLAY is now LIONSGATE+ – but the name is the only thing that's changed. If you've subscribed to STARZPLAY you'll still be able to find all the brilliant entertainment you've enjoyed previously, including Outlander, The Great and Station Eleven – as well as fantastic new shows. To find it, simply go to Box Sets > LIONSGATE+.
If you're looking for a service that brings you thrilling TV series and acclaimed, award-winning movies, that's exactly what you'll find on LIONSGATE+! Lose yourself in passion and romance, chill out and have a laugh, or find yourself biting your nails on the edge of your set – LIONSGATE+ has all this and more. To upgrade simply go to Apps & Games > Upgrade.
An exclusive original drama is coming to LIONSGATE+ on 6 November. Dangerous Liaisons, the lavish new adaptation of classic French novel Les Liaisons Dangereuses, stars Lesley Manville (The Phantom Thread), Alice Englert (Beautiful Creatures) and a pair of Game Of Thrones stars, Carice van Houten and Michael McElhatton. An intriguing and frankly very juicy story of jealousy, obsession and betrayal, this sumptuous new period drama is straight from the drawer marked "high quality".
As well as Dangerous Liaisons, here's a taste of the high-quality entertainment you can find on LIONSGATE+…
The Serpent Queen
Find it in Box Sets > LIONSGATE+. New episodes are released every Sunday. The full season will be available on Sunday 30 October
The 14-year-old Catherine de' Medici was sent by her wealthy Florentine family to marry the King of France's second son as a mere pawn, intended to make some powerful people even more powerful. Catherine had the last laugh, though, as she rose to become Queen of France and exerted huge influence over the country for three decades.
Samantha Morton (Harlots) plays Catherine in this brand new biopic series, relating the story of her life to a wide-eyed maid, with Liv Hill (Three Girls) as the young queen in flashback as she works her way up the power ladder using all the tricks and tools at her disposal.
Power Book III: Raising Kanan
Find it in Box Sets > LIONSGATE+. Season 1 available now. New season 2 episodes are released every Sunday. The full season will be available on Sunday 23 October
This prequel to the hit series Power, which charted the rise of an ambitious young drug dealer named Ghost, focuses on the childhood of one of Ghost's rivals, Kanan Stark (played by Curtis "50 Cent" Jackson in the original series). Keen to follow his mother Raq (Patina Miller, The Hunger Games: Mockingjay Parts 1 and 2) into the narcotics business, young Kanan (Mekai Curtis) soon finds out that no one, not even family, can be trusted: nothing is as it seems, everyone is hiding something, and betrayal lurks around every corner. In the second season he's learning even more tough lessons in this sobering, hard-hitting drama.
Outlander
Find seasons 1-6 in Box Sets > LIONSGATE+
This adaptation of Diana Gabaldon's novel series about a Second World War nurse who is magically transported back to 18th-century Scotland, where she finds love with a Highland warrior, has been a huge international hit. Starring Caitríona Balfe (Belfast) and the unnecessarily handsome Sam Heughan (Bloodshot), it's an epic tale of romance across the centuries and two continents, as the lovers travel from Scotland to North America and get caught up in the Revolutionary War.
You'll find all seasons of Outlander exclusively on LIONSGATE+, including the brand new sixth season, in which Claire, Jamie and their children find themselves involved in a conflict between settlers and Native Americans.
The Great
Find seasons 1 + 2 in Box Sets > LIONSGATE+
Both seasons of this uproarious drama are available on LIONSGATE+, telling the tumultuous and frequently hilarious story of Catherine the Great's ascent to power in 18th-century Russia. The court in St Petersburg is packed with intrigue, treachery, adultery and blackmail, and at the heart of it is Catherine (Elle Fanning, Maleficent), lording it over her useless husband Peter (Nicholas Hoult, Mad Max: Fury Road) while scheming and plotting with anyone she can. There are period dramas, and then there's The Great. Jane Austen this is not.
Station Eleven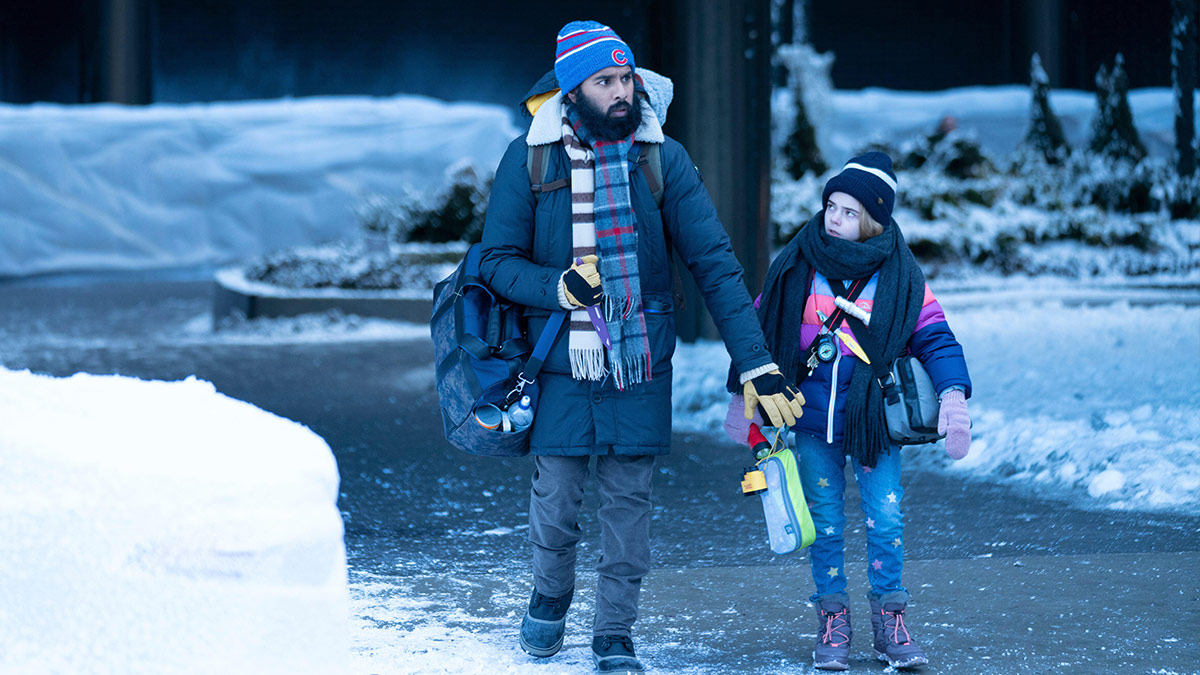 Find it in Box Sets > LIONSGATE+
This 10-part adaptation of Emily St John Mandel's brilliant 2014 bestseller covers three stages of a deadly pandemic: the before times, the outbreak, and a very different world 20 years later, where Kirsten (Mackenzie Davies, Happiest Season) – who survived the initial wave centred on a theatre – is part of a travelling group of actors. When Kirsten discovers references to an obscure graphic novel called Station Eleven, she begins to question her own recollections of the past. The excellent cast of this top-notch drama also includes Himesh Patel (Yesterday), Gael García Bernal (Old) and Danielle Deadwyler (The Harder They Fall).
Armored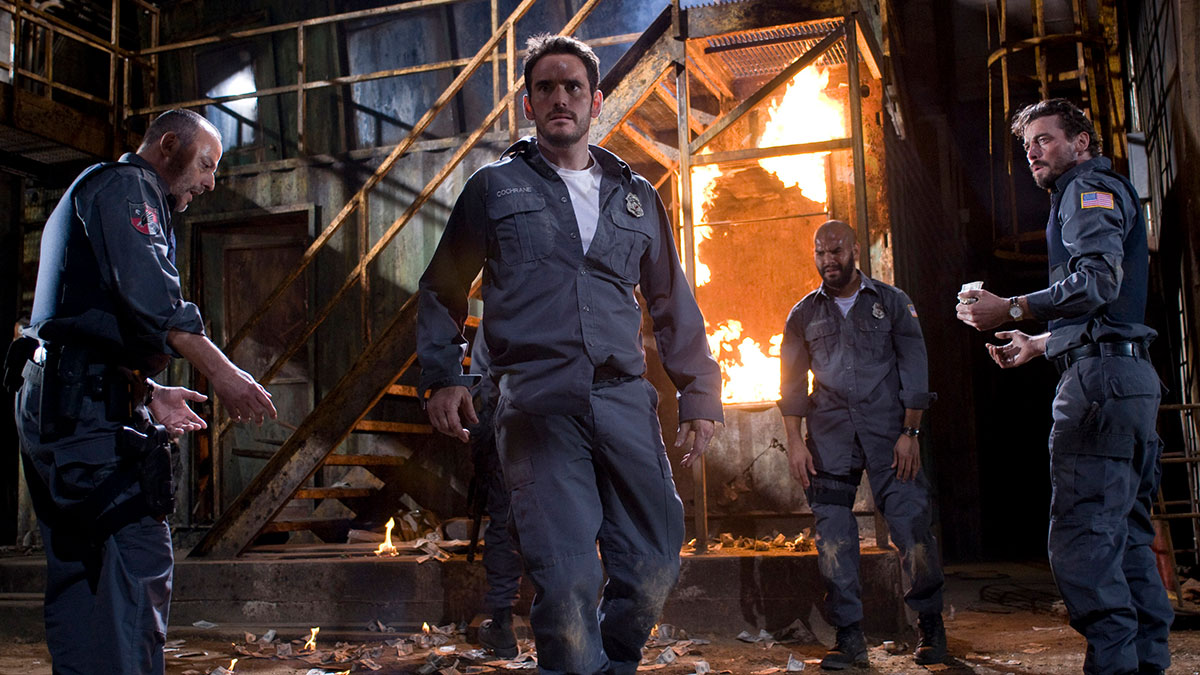 Find it in Box Sets > LIONSGATE+
Down-on-his-luck ex-soldier Ty (Columbus Short, Scandal) reluctantly agrees to take part in a robbery, on the condition that no one is harmed. When the heist inevitably goes wrong and the body count starts to escalate, Ty is dogged in his determination to do the right thing – but in this situation, is there even a right thing to do? This tense, lean thriller wastes none of its 88-minute run time and also stars Matt Dillon (Capone), Laurence Fishburne (The Matrix) and Milo Ventimiglia (This Is Us).
Belly 2: Millionaire Boyz Club
Find it in Box Sets > LIONSGATE+
This sequel to the cult hip-hop drama Belly follows G (Jayceon "The Game" Taylor) as he leaves prison after eight years and immediately fails in his desire to turn his life around, falling back into a life of crime. Things get complicated when he meets and falls for Alexis (Shari Headley), who it turns out – oops! – is a government agent keeping him under surveillance. A dark and explosive thriller, Belly 2 features appearances from Ed O'Ross (Six Feet Under's Nikolai) and the late Michael K Williams (The Wire).
Sense & Sensibility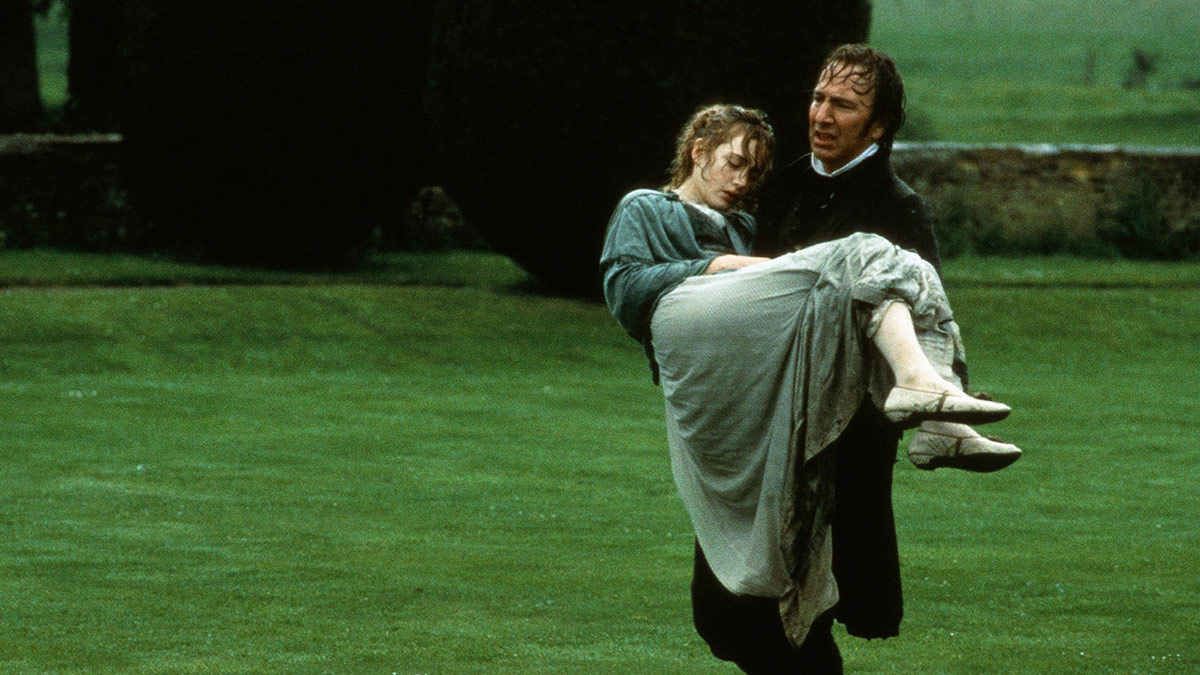 Find it in Box Sets > LIONSGATE+
Emma Thompson's screenplay for this version of the classic novel won her an Oscar, and with good reason: witty, dramatic and romantic, it's just as enjoyable now as it was on release in 1995. Perfect casting helps, with Thompson herself as sensible Elinor Dashwood, Kate Winslet as her wilder younger sister Marianne, and Alan Rickman swoonsome as the reserved but secretly heroic Colonel Brandon. Directed by Ang Lee (Crouching Tiger, Hidden Dragon), it's pretty much the definitive Austen movie.
Nocturnal Animals
Find it in Box Sets > LIONSGATE+
Susan (Amy Adams, Arrival), an art gallery owner in an unhappy marriage, receives the manuscript for a novel written by her former husband Edward (Jake Gyllenhaal, Nightcrawler) and soon loses herself in the narrative – which also plays out in the film, as the protagonist Tony (Gyllenhaal again) seeks retribution for a horrible crime. The real world starts to slip away from Susan, who finds herself nostalgic for her difficult relationship with Edward. Should she bring this troubled man back into her life? The all-star cast of this stylish psychological thriller includes Michael Shannon (Knives Out), Laura Linney (Ozark), Michael Sheen (Good Omens) and Zawe Ashton (Mr Malcolm's List).
The Girl With The Dragon Tattoo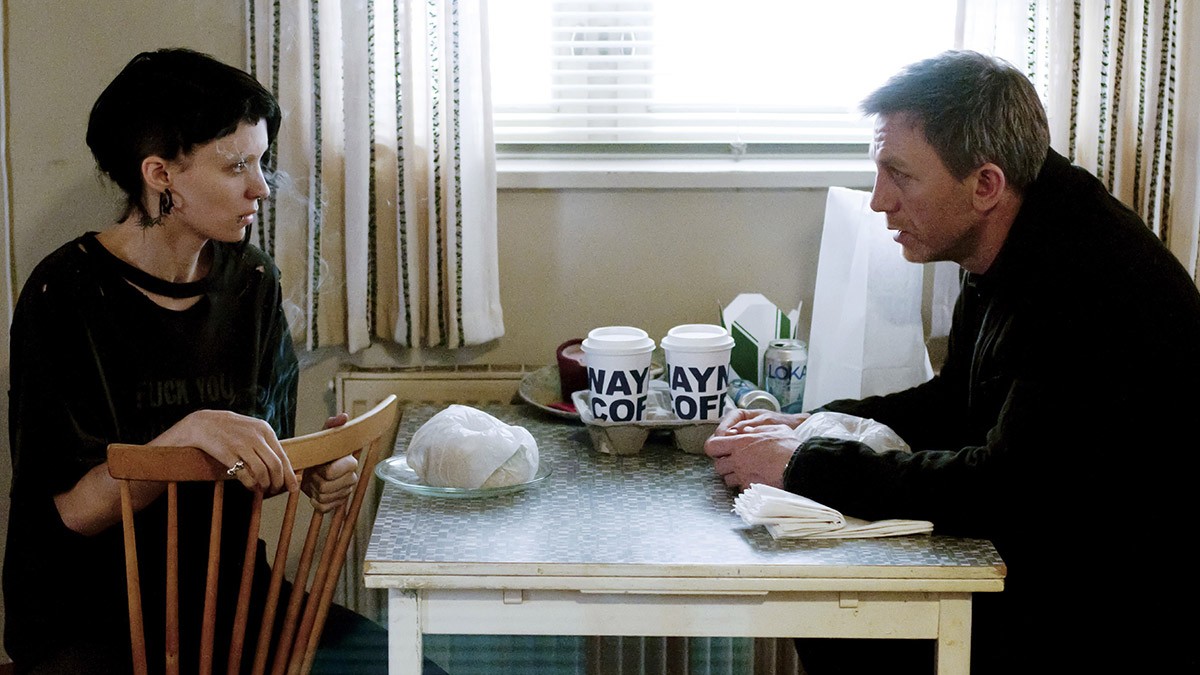 Find it in Box Sets > LIONSGATE+
David Fincher has proved himself one of the great modern Hollywood directors with the likes of Se7en, Zodiac and The Social Network, and this adaptation of Stieg Larsson's best-selling novel is up there with his finest work. Stockholm journalist Mikael Blomkvist (Daniel Craig, No Time To Die) investigates the disappearance of the daughter of a wealthy industrialist (Christopher Plummer, All The Money In The World), uncovering a complex network of secret Nazis and sexual abusers in rural Sweden. But when he hires traumatised hacker Lisbeth (Rooney Mara, Nightmare Alley) as his research assistant, events start to spiral out of control. A chilly, classy thriller that's never less than gripping.
Step Up
Find season 3 in Box Sets > LIONSGATE+ from Sunday 16 October. Seasons 1 + 2 available now
This series based on the 2006 Channing Tatum movie begins as Ohio twins Janelle and Tal start attending High Water, a leading dance school in Atlanta, and follows their trials and tribulations as they figure out the sacrifices required to succeed. But season 3, new on LIONSGATE+ in October, is a virtual reboot of the original, recasting Tal with Legends Of Tomorrow's Keiynan Lonsdale (Janelle is long gone) and adding Tricia Helfer (Battlestar Galactica), Enrique Murciano (Bloodline) and pop singer Christina Milian to the cast for more daring, deftly choreographed dancing drama.
The BMF Documentary: Blowing Money Fast
Find it in Box Sets > LIONSGATE+ from Sunday 23 October
STARZPLAY brought us BMF, a dramatised account of a Detroit crime family's rise and fall. Now LIONSGATE+ brings us a documentary series about the real people behind the drama, telling the story of brothers Demetrius "Big Meech" Flenory and Terry "Southwest T" Flenory, who went from corner boys to drug kingpins to hip-hop tastemakers, with influence that reached far beyond their home city. Directors Chris Frierson and Shan Nicholson filmed extensive interviews with the brothers themselves and other members of the "family" and, alongside unseen archive footage, created a fascinating eight-part series about crime in modern America.
TV channels: Channels, content and features available depend on your chosen package. Channel line-ups and content are subject to change at any time and to regional variations.
HD: HD TV set, V HD Box, TiVo box or Virgin TV V6 connected with HDMI cables required for HD channels. Number of inclusive HD channels depends on package.
Catch Up TV: Catch Up TV content available for up to 7 days or up to 30 days after broadcast, depending on content.
On Demand: Content available to view depends on TV package. Time limits apply for viewing chargeable On Demand content – see virginmedia.com. Once purchased, all chargeable On Demand content must be viewed within 48 hours. Premium channels and upgrades must be kept for at least 30 days.
LIONSGATE+: LIONSGATE+ is a premium On Demand service available on Virgin Media. LIONSGATE+ shows a wide range of movies and TV Box Sets, including a number of Original series, many of which premiere the same day as the US. It costs £5.99 a month to subscribe to the service.
STARZPLAY rebranded to LIONSGATE+ on 29 September. Apart from the change to the name, there is no other change to the service for customers.
STARZPLAY subscribers should go to Box Sets > LIONSGATE+ to find shows ready to enjoy.
For any Virgin TV customers who currently don't have access to LIONSGATE+, use the Upgrade App on your Virgin TV to upgrade through your Virgin set-top box.
Please note this is not an app. Content is available to view in the On Demand area. All customers can search and click on the content, but as with other premiums, they can only view once they have subscribed.