Skip to main content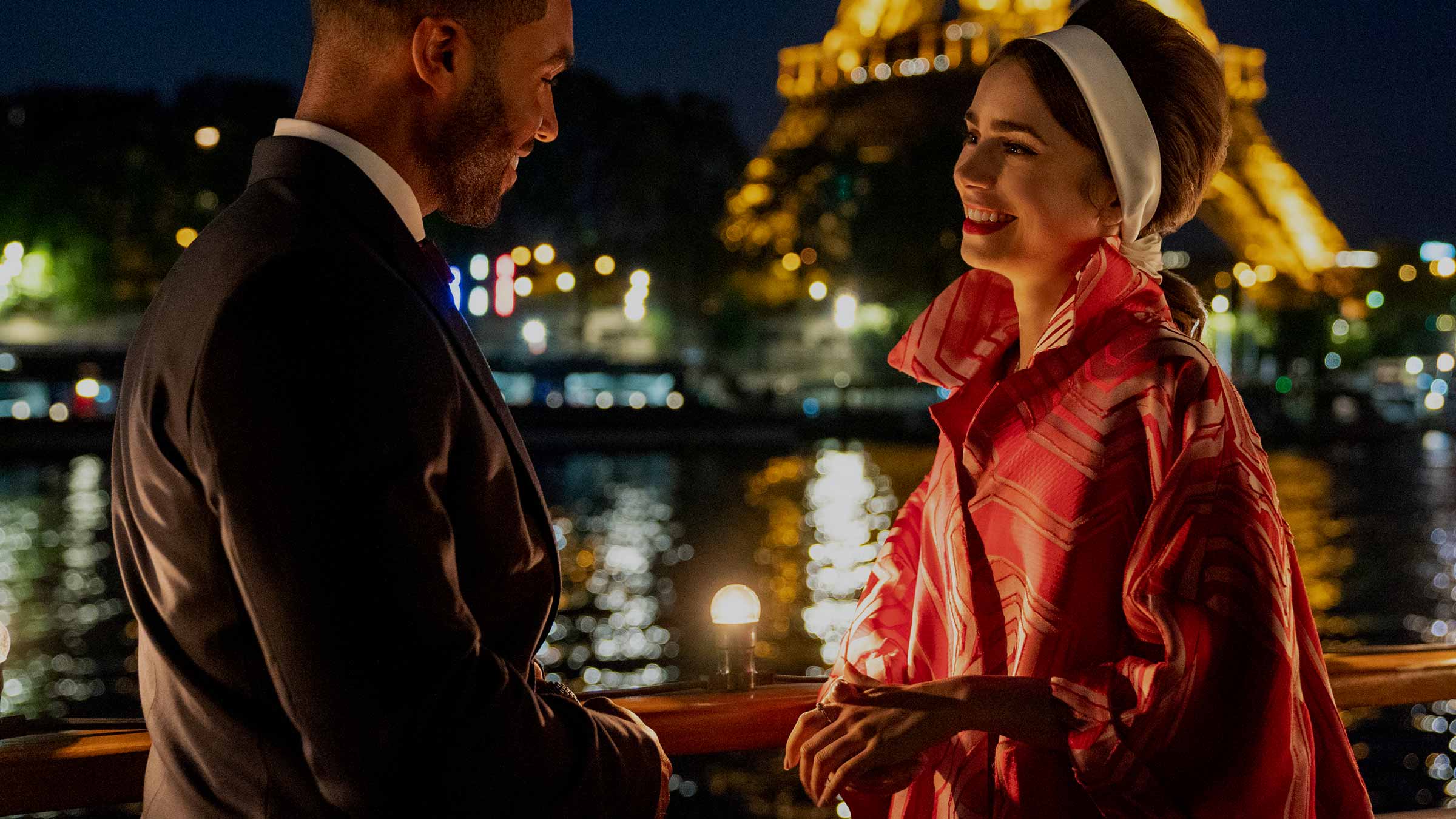 Mais oui, the Netflix show is back for series 2! Although it's divided viewers, we make a case for it being not just so bad it's good, but just plain good

By Laura Rutkowski, Senior Staff Writer
What a time to be alive – we live in an era where hate-watch is an actual term people are using. It refers to something you probably aren't enjoying, but you've committed to it now, so you might as well stick it out. Think about the last series of Game Of Thrones.
People shared the same sentiment with Emily In Paris. In it, Emily Cooper (Lily Collins), a twenty-something marketing executive from Chicago, lands her dream job. Her company acquires a firm in Paris that specialises in luxury brands and she moves to the city to take up her new role.


Series 2 picks up where we left off, with Emily and Gabriel (Lucas Bravo) having slept together. Gabriel was meant to leave for Normandy the next morning, but he's sticking around, and there are plenty more love interests on the horizon for Emily. Her friend Mindy Chen (Ashley Park) is along for the ride as Emily continues to make her mark on Paris.
According to Psychology Today, we don't ever willingly do anything we don't want to do, even if we're unsure why we're doing it (like bingeing a series). Even so, here's why Emily In Paris deserves more than your hate-watch…
You have to lean into Emily In Paris' unbelievability…
The first series dropped in October 2020 during peak lockdown, so let's give this show a break, because it certainly gave us one – from reality. At least everyone is in on the joke here and knows that the premise isn't feasible.
For one, the fabulous outfits Emily wears are made up of brands we're pretty sure are out of her budget, but Emily In Paris is fun all the same! Oh, to be taking Instagram pictures of croissants and swooning over French men… who wouldn't want to imagine living that kind of life?
…and its clichés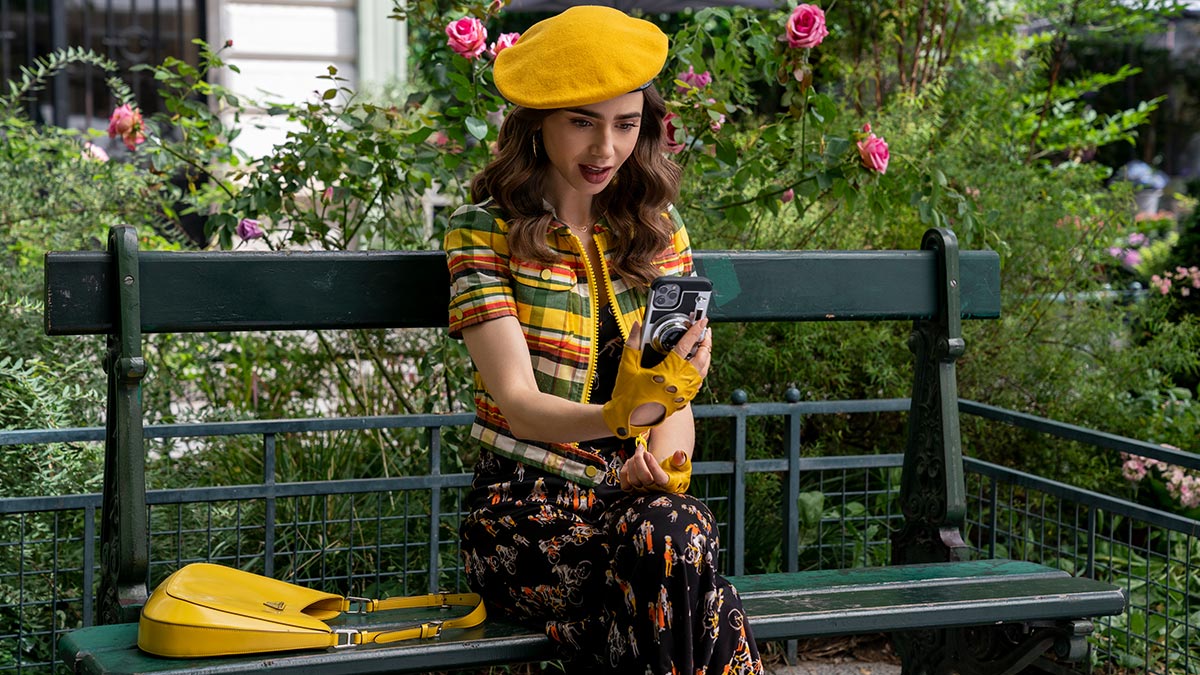 A beret a day keeps the doctor away

Breton stripes, baguettes, wheels of cheese, little dogs and smoking appear in abundance, because those things scream Paris, right? Well, yes, on a purely stereotypical level, but go with it. You'd be disappointed if they weren't there.

It's created by Sex And The City's Darren Star
Star is not only responsible for introducing us to Emily, but SATC's Carrie Bradshaw. People have commented that Emily isn't the most likeable character (she doesn't know how to speak French and is a bit… American in her ways), but as Vogue India pointed out, "Is Carrie also, in fact, not the nicest person in the world?"
We definitely agree that Carrie isn't always the easiest person to root for, but both Emily and Carrie's flaws (and questionable love lives) make them endearing, rather than annoying, overall.
The show promises to do better for series 2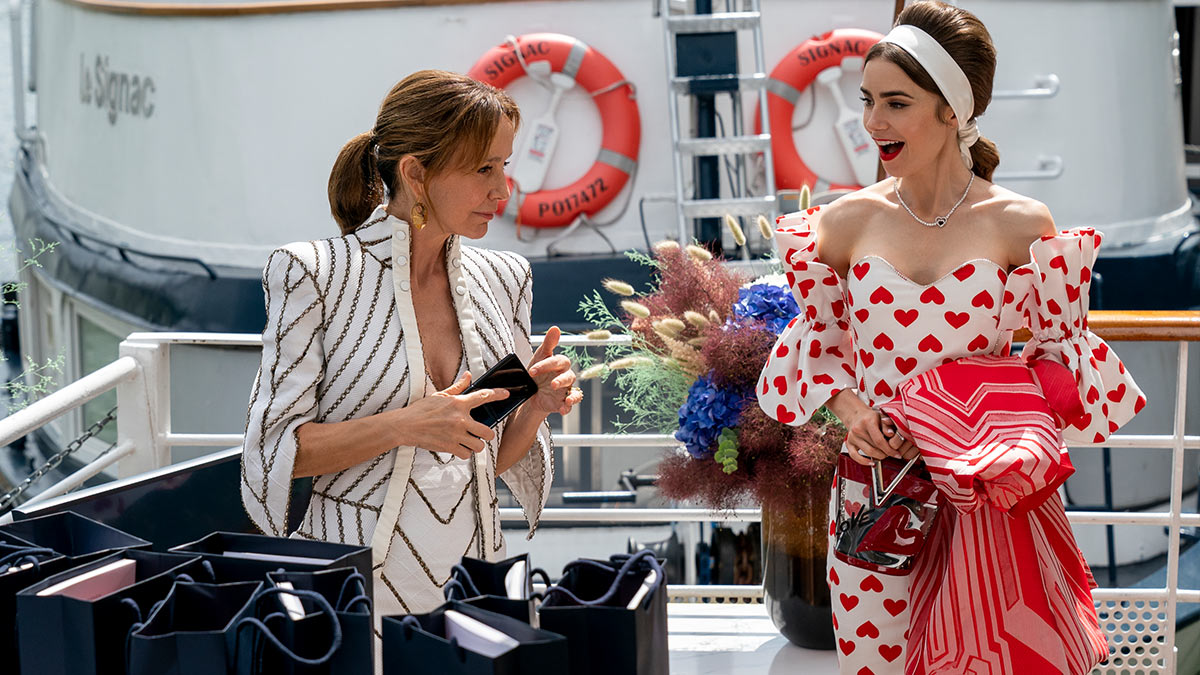 Philippine Leroy-Beaulieu (left) is the epitome of chic Parisian style as Emily's boss Sylvie Grateau

Emily In Paris was nominated for two Golden Globe Awards (Best Actress and Best Television Series), which was a big contributor to the show's controversy, especially after a certain Emily In Paris press trip was revealed *ahem*.
In an interview with Glamour, Collins turned it into a positive: "I felt like it was definitely an opportunity to be able to do better in season 2. It was definitely difficult to go through in a sense, but nowhere near as difficult as what the overall conversation was. And that was what was most important.
"I was really passionate about including [more] women, people of colour, and also sexual orientation, to really show more of what the world is, and be a part of the Emily family," she added.
We hope to see Emily authentically embracing her surroundings and the Parisian culture more in series 2. We hear she's even making more of an effort to learn French (finally).
The fashion is to die for
The amount of different coloured berets alone is staggering. Pops of colour and patterns that shouldn't match but do are all down to one woman: costume designer Patricia Field. She also worked on Sex And The City and The Devil Wears Prada. Field said, "For me, Emily In Paris in certain ways was an elongated version of Carrie in Sex And The City." Field wasn't able to return for And Just Like That…, the Sex And The City reboot, because she was working on series 2 of Emily In Paris.
Make sure you look out for the tutu, too. Emily wears a black strapless gown with a tutu skirt, which of course brings us back to Carrie's sea-green tulle number in the SATC finale, set in… Paris!

The memes are golden
Come for the show, stay for the memes. Oh, the memes! To start off with, apparently we've been pronouncing the name of the show wrong this whole time. Netflix kindly reminded us that it's not Emily In Paris where we pronounce the "s" at the end, but Emily In "Paree." We guess that makes sense…
Here are ten of our favourite memes, which give us a reason to mention The Devil Wears Prada again – and a very different Emily.
When is Emily In Paris on Netflix?
Emily In Paris series 2 is available in Apps & Games > Netflix from Wednesday 22 December. Series 1 available now.
How to watch Netflix with Virgin TV
If you have a TiVo® box or Virgin TV V6 box, powered by TiVo®:
Press home on your remote
Select Apps & Games
Select All Apps
Select Netflix
If you're already a Netflix subscriber, you can also access the app through Search & Discover or by pressing Red on channel 204. Just sign in with your existing login and start watching. And you'll only have to log in the first time you use it.
If you're new to Netflix, then you'll need to subscribe to use the app. The easiest way to do this is by going to netflix.com/virginmedia. You can also subscribe using the Netflix app in Apps & Games.
TV channels: Channels, content and features available depend on your chosen package. Channel line-ups and content are subject to change at any time and to regional variations.
HD: HD TV set, V HD Box, TiVo box, Virgin TV V6 box or Virgin TV 360 box connected with HDMI cables required for HD channels. Number of inclusive HD channels depends on package.
Netflix: Netflix subscription required at extra cost.