Skip to main content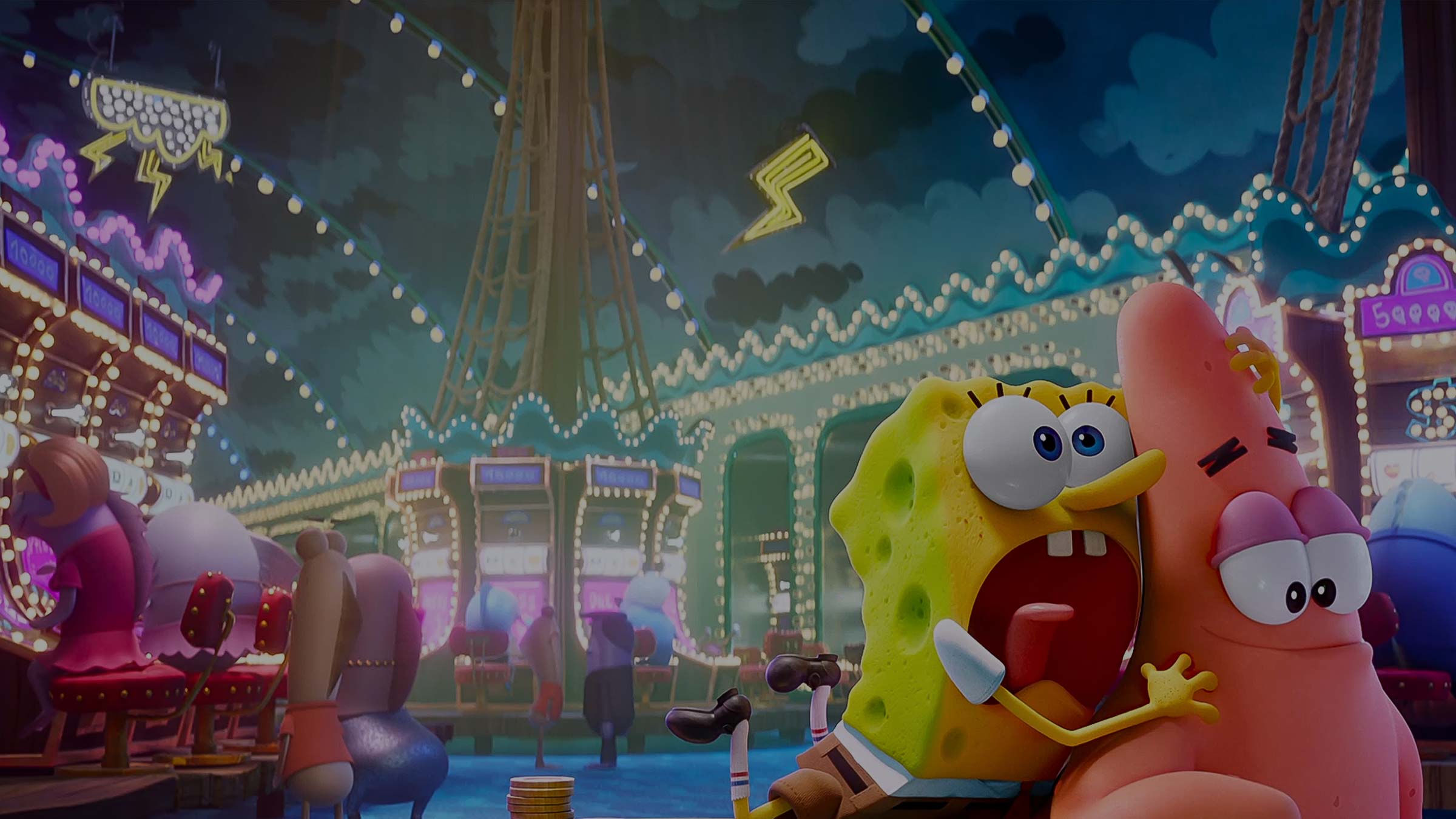 Your weekly Watercooler Fueller, including an exciting release update for The SpongeBob Movie: Sponge On The Run
By Laura Rutkowski, Staff Writer
Want to stay up to date with the latest entertainment stories hitting the headlines this week? We've got you covered, thanks to our breakdown of the news you need to know about.
From hot-off-the-press trailers and brand new release dates to hilarious tweets and online oddities, allow us to bring you bang up to speed with the best of what's been going on.
Read on for our pick of the six best entertainment stories from the past seven days you might have missed...

1. The SpongeBob Movie: Sponge On The Run is heading straight for Netflix

The film was meant to have a theatrical release in May, but had to be pushed back due to the pandemic. Netflix has now picked it up for an international release (excluding the US and China), and while the platform hasn't announced a release date yet, we're looking forward to a movie night with our favourite Bikini Bottom inhabitants.
This is the third SpongeBob film and is the first in the franchise to be animated with stylised CGI rather than with 2D animation. When Gary is "snailnapped" by Poseidon, SpongeBob and Patrick travel to the Lost City of Atlantic City to find him. Also look out for delightfully unexpected appearances from Keanu Reeves and Snoop Dogg!

2. Three Billboards Outside Ebbing, Missouri is now available on All 4
Find it in Apps & Games > All 4
Martin McDonagh's 2017 film cleaned up at the Golden Globes, the Oscars, the BAFTAs and pretty much every other awards ceremony you can think of. If you missed it the first time around, now's your chance to catch it, but you'd better be quick. It's only available for five more days on All 4.
Three Billboards Outside Ebbing, Missouri takes place in the fictional town, where Mildred Hayes (Frances McDormand) rents – you guessed it – three huge billboards to grab the attention of the police. Her daughter was raped and murdered, but the killer was never found. Woody Harrelson, Sam Rockwell and Peter Dinklage round off the sublime cast in this razor-sharp, darkly funny, yet tragically timely film.

3. Coronation Street has filmed the world's first socially distanced stunt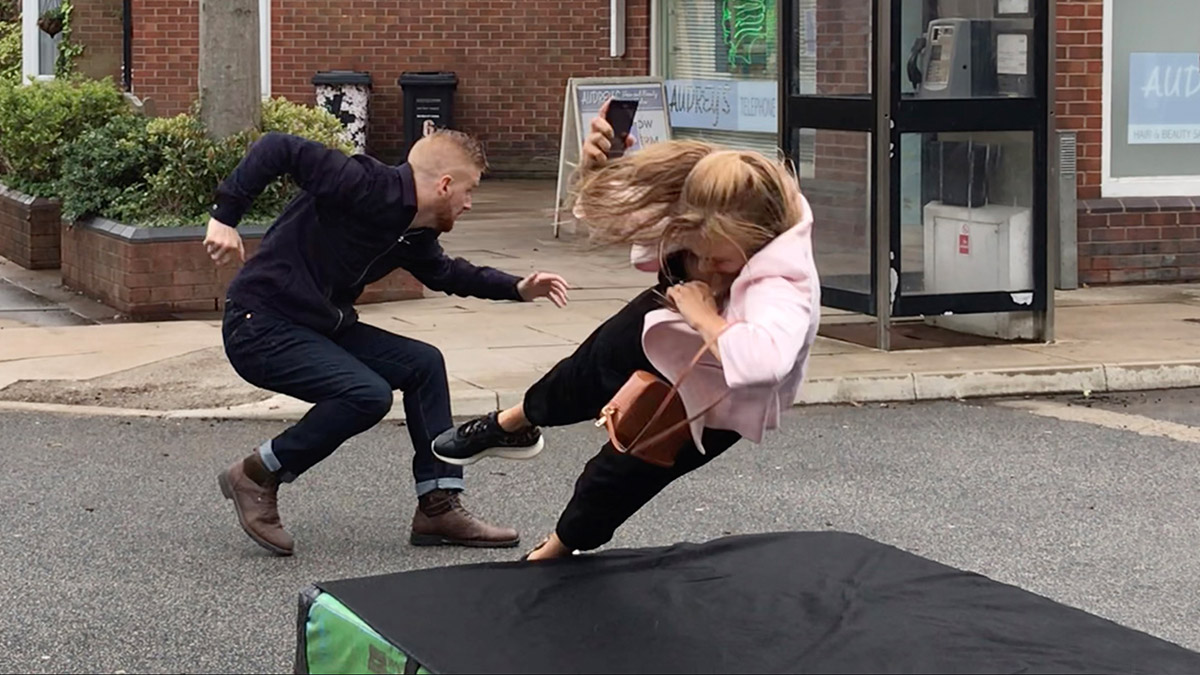 Wednesday 29 July, 7.30pm, ITV HD (CH 103/113)
Actors Mikey North and Tina O'Brien (pictured above), who play Gary Windass and Sarah Platt in the soap, have enacted a socially distant stunt using a mannequin from the Underworld (the factory in Corrie) set. When a car hurtles towards Sarah, Gary jumps in front of it, pushing Sarah out of harm's way.
Mikey did the stunt himself, but because he was unable to actually touch Tina, the mannequin was dressed in Sarah's clothes and used in certain shots. The stunt was originally scheduled to be filmed on location in the woods, but this was altered to ensure the safety of the cast and crew.

4. Netflix is trialling a shuffle button (again)
Is choice paralysis getting in the way of you finally committing to a new show (even though there's nothing wrong with re-watching The Office or Friends for the umpteenth time)? Netflix is undergoing a second round of testing for a shuffle feature, which the streaming platform first trialled last year.
It's currently only available on a few TV shows on the Android and Amazon Fire TV versions of the Netflix app. It appears as a button labelled "Play Something". If it proves to be popular, we might be able to hand over all decision-making responsibility to Netflix, putting our trust in the all-mighty algorithm.
5. The official trailer for Far Cry 6 has been released – and it features Breaking Bad's Giancarlo Esposito

Rumours about Esposito's involvement in the video game have now been confirmed. The actor was a great Breaking Bad-die as Gustavo "Gus" Fring, and for Far Cry 6, he plays another villain. He is president Antón Castillo, the dictator of a fictional island called Yara. "He's in the middle of, unfortunately, a revolution. He's trying to empower the people to understand that they need strong leadership now," Esposito told Variety. Castillo is priming his young son Diego (Coco's Anthony Gonzalez) to take over for him when the time comes.
In Ubisoft's first-person shooter game, you play as a revolutionary leader named Dani Rojas (you can choose to be male or female), whose aim is to free the people of Yara. Far Cry 6 will be released on February 18, 2021 for Microsoft Windows, PlayStation 4, PlayStation 5, Xbox One, Xbox Series X, and Google Stadia.
6. These are the follow-ups you need to know about
Netflix's Dead To Me, starring Christina Applegate and Linda Cardellini, has been renewed for a third (and final) season. After binge-watching season 2, which ended on a massive cliff-hanger (as did every episode in this show, let's be honest), we can't wait to see what's in store for Jen Harding (Applegate) and Judy Hale (Cardellini). There will also be a sixth (and final) series of The Crown. This was the original plan so the show could span six decades. That means Olivia Colman will return as the Queen in series 5 before she passes on the crown to Imelda Staunton for series 6.
In other news, Line Of Duty and Bodyguard's Jed Mercurio will executive produce a three-part sequel to 1999's single drama The Murder Of Stephen Lawrence for ITV. It will be called Stephen and continue the story of 18-year-old student Stephen Lawrence, who died after being attacked by a gang in 1993 in south London. The main focus will be on the investigation that secured the convictions of two of the gang members who murdered Stephen.


How to watch Netflix with Virgin TV
If you have a TiVo® box or Virgin TV V6 box, powered by TiVo®:
Press home on your remote
Select Apps & Games
Select All Apps
Select Netflix
If you're already a Netflix subscriber, you can also access the app through Search & Discover or by pressing Red on channel 204. Just sign in with your existing login and start watching. And you'll only have to log in the first time you use it.
If you're new to Netflix, then you'll need to subscribe to use the app. The easiest way to do this is by going to netflix.com/virginmedia. You can also subscribe using the Netflix app in Apps & Games.
TV channels: Channels, content and features available depend on your chosen package. Channel line-ups and content are subject to change at any time and to regional variations.
HD: HD TV set, V HD Box, TiVo box or Virgin TV V6 connected with HDMI cables required for HD channels. Number of inclusive HD channels depends on package.
ITV HD is subject to regional variation. ITV HD is not available where STV HD or UTV HD is available.
Netflix: Netflix subscription required at extra cost.