Skip to main content
Ben Miller is trading comedy for criminology, as he stars in the British remake of Professor T

By Ross Campbell, Writer
Following the success of the original Prof T in Belgium (and a few other countries – more on this below), we want a slice of the action. Starring Ben Miller as the titular flawed-genius criminologist, the series is arriving on ITV as the latest crime drama we are sure to become obsessed with.
Want to know more? We have pulled together all the key talking points ahead of the six-part series' imminent release...
What is Professor T about?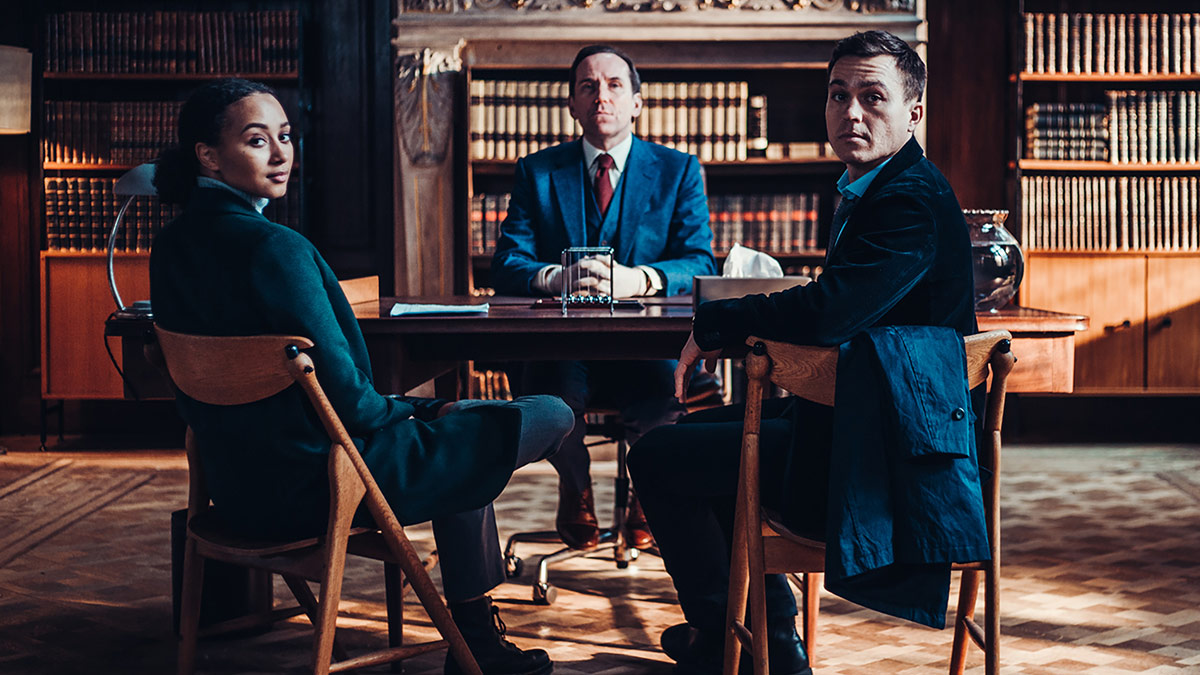 Professor T is a British remake of the original Belgian show set in Antwerp, and shares the same title (minus the full stop, for you punctuation pedants).
The English version stars Ben Miller as Professor Jasper Tempest, a brilliant Cambridge University criminologist who inadvertently becomes embroiled in a police investigation. However, for all his accolades, he's deeply neurotic, has OCD, and is quite difficult to be around – sort of Gregory House-esque.
The six-part series kicks off with an attack on campus, and when DI Lisa Donckers (Emma Naomi) notices similarities between her current case and one from years gone by, she decides Professor T is the man to assist her in the pursuit of justice. However, the luminary criminologist's interest in wrongdoing struggles to escape the classroom walls, and having his haughty mother in tow doesn't help much either.
Ben Miller says: "Professor T has it all – intriguing murders, dreaming spires, and a cast of unforgettable characters, each with their own fascinating secrets. You don't have to be a professor of criminal psychology to know the ITV audience will love it."
Who's in the cast of Professor T?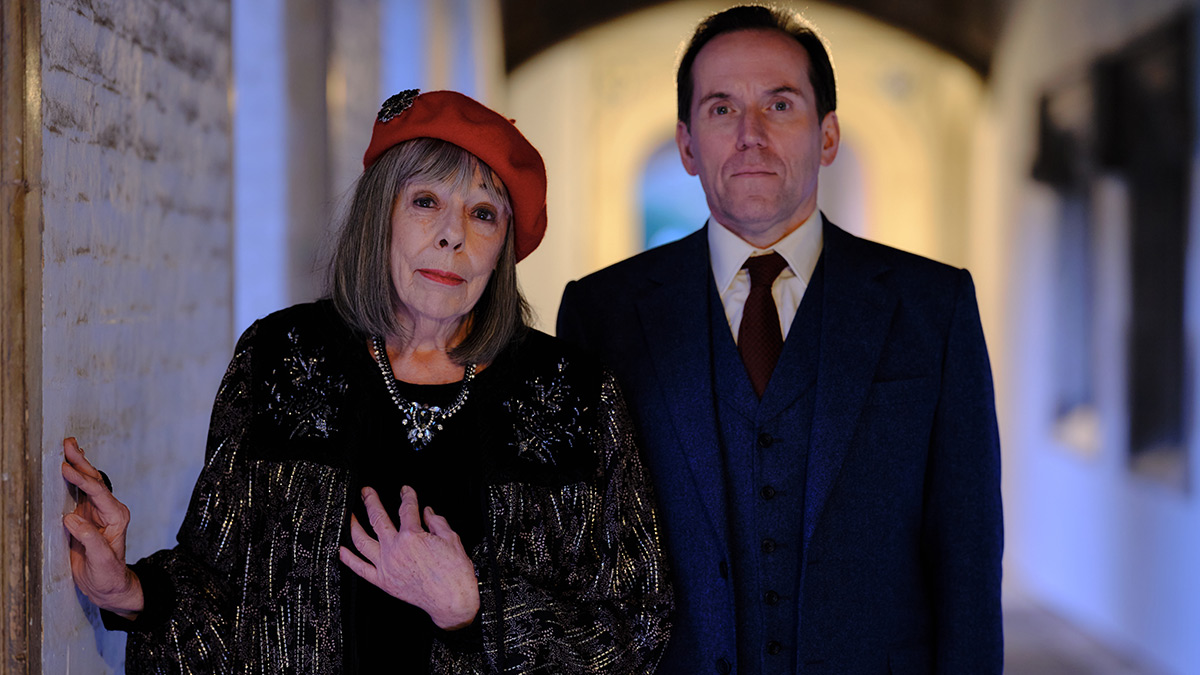 Well, Ben Miller (Johnny English, Paddington 2) and Emma Naomi (Bridgerton) you already know, but the series will also star Frances de la Tour (Harry Potter & The Goblet of Fire), Barney White (Holby City), Sarah Woodward (Queens of Mystery), and Juliet Aubrey (Silent Witness).
The series is directed by Dries Vos, who just so happens to be long time pals with the original Belgian Professor T, Koen De Bouw. When asked about creating a British version, Vos explains that it was a case of finding his own path. "For this version of the show, we started completely from scratch and reimagined a lot of it. I didn't want to steal anything – directors see things differently and this is my version of the series.
"I called Koen before we started filming, because five years of his life went into this series and I sort of wanted to get his blessing. I told him that I wanted to do the show differently to the original, and he said that of course we had to do our own thing with the show."
Where is Professor T filmed?

The series was shot in Belgium (a homage to the original and home country to director, Dries Vos) as well as Cambridge's famous campuses. The uni scenes must have offered a trip down memory lane for Miller, who attended St Catherine's College in the 1980s, pursuing a PhD in solid state physics before switching the cosmos for comedy.
How many Professor Ts are there?

Believe it or not, there are now five different incarnations of the criminologist in the Professor T multiverse, with the show starting in Belgium, starring Koen De Bouw as the titular lead, Jasper Teerlinck.
De Bouw is well-known in Belgium for his talents both on screen and the boards – he even lent his voice to the Flemish version of Spider-Man: Into the Spider Verse, playing Spider Man Noir (voiced by Nic Cage in the original US version).
Next came a French version (simply called Prof T) set in Nantes, and just a year later in 2017, arrived the German version, with Matthias Matschke playing Professor Thalheim. In Germany, Prof T works at Cologne University, and its version of the show enjoyed 16 episodes spread over four seasons. And after that, there was an eight-episode version created in Czech and set in Prague.
When asked about his thoughts on the title character, Ben Miller explains "I've always enjoyed those detective stories where the detective has a kind of special ability. The idea that someone is just so extraordinary and operates on a different level, so no-one else can quite figure out how they tick.
"There's something slightly dangerous, unknown and unpredictable about Professor T. You don't know if you can completely trust him, but as the stories play out you see him behave in an honourable enough way to have a little bit of faith in him. There's still a lingering doubt though, and that's what makes him so interesting. Sherlock Holmes is a paragon of virtue, but I'm not sure Professor T is. He's so good at putting himself inside the head of a criminal and I think that's what is slightly untrustworthy about him."
Who is Ben Miller, new Professor T star?

After catching the acting bug at Cambridge, possibly from contemporary Rachel Weisz (Black Widow), Miller moved to London and was introduced to Alexander Armstrong. The pair would later go onto to create the sketch show, Armstrong And Miller, which ran for four series between 1997 and 2001. After a six-year break, The Armstrong & Miller Show followed. Definitely check out the "RAF Pilots" and "Clumsy Art Historian" sketches if you're new here. He was also the star of the first two series of Death In Paradise.
The big screen also beckoned, with Miller going on to appear in The Parole Officer with Steve Coogan and in Johnny English opposite Rowan Atkinson. He even lent his vocal talents to the PG Tips monkey.
How to watch Professor T
The much-anticipated British six-part remake of Professor T will air on ITV HD (CH 103/113) on Sunday 18 July at 9pm. It is also available in Apps & Games > ITV Hub.
TV channels: Channels, content and features available depend on your chosen package. Channel line-ups and content are subject to change at any time and to regional variations.
HD: HD TV set, V HD Box, TiVo box, Virgin TV V6 box or Virgin TV 360 box connected with HDMI cables required for HD channels. Number of inclusive HD channels depends on package.
Catch Up TV: Catch Up TV content available for up to 7 days or up to 30 days after broadcast, depending on content.
Interviews: Any opinions expressed in interviews are those of the interview subject and not those of Virgin Media.