Skip to main content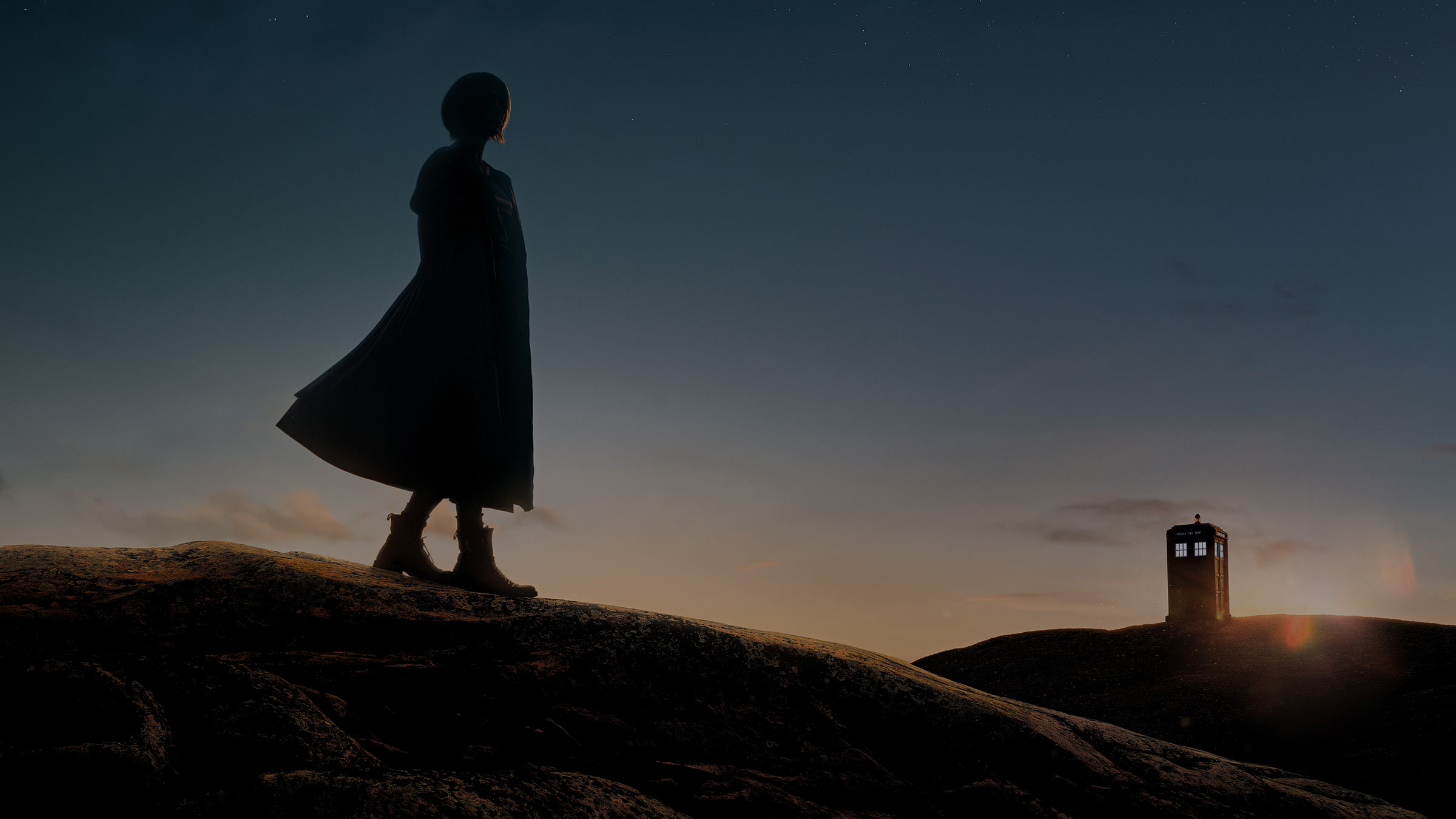 There's no doubt the return of Doctor Who is among the most exciting TV events of the year. Here's what to expect from the all-new Time Lord…
Doctor Who, Sunday 7 October, 6.45pm, BBC One/HD (CH 101/108). Also available for 30 days in Catch Up > Channels > BBC iPlayer
Doctor Who is a true British institution. The show was first aired in 1963 and captured the imaginations of viewers young and old – and since it was revived by the Beeb in 2005, a whole new generation has gone travelling through the past and future in the TARDIS, cheering on the Time Lord's efforts to save humanity and beat bad guys from across the galaxy.
The effects may have got a lot better and the storylines more involved and intricate, but at its heart the show's central appeal – righting wrongs and the friendship between Doctor and companions – remains the same. And now, as the show returns for its sensational 11th series, here is everything you need to know…

The Doctor is played by a female actor now, right?
Yes. Broadchurch star Jodie Whittaker was announced as the new Doctor following the Wimbledon men's singles final in 2017 (Roger Federer won in three sets, by the way). Whittaker shot her first appearance as the Doctor the following day, the performance appearing at the end of last year's Who Christmas special, "Twice Upon A Time".
Remind me what happened there…
Peter Capaldi's Twelfth Doctor had been badly injured by the Cybermen but was determined not to regenerate, apparently wishing to die for good. However, an encounter with his former self, the First Doctor (played by David Bradley rather than the late William Hartnell), changed his mind and he finally succumbed to regenerative energy.
So… is it weird now the Doctor is a girl?
Well, as a centuries-old alien from the planet Gallifrey, the Doctor's gender is not particularly important. Anyway, the fact that the Thirteenth Doctor's first words on seeing her reflection were, "Oh, brilliant!" suggests that this new body was not an unwelcome development. Unfortunately after that everything went a bit wrong.
How exactly did things go wrong?
The explosive regenerative energy affected the whole TARDIS. Things went boom, the door flew open and the craft tipped on its side – with the result that the Doctor fell out, plummeting from an astronomical height towards the Earth as the TARDIS disappeared into space. And that's when the credits rolled.
So will we tune in only to see the Doctor become the Pancake?
Probably not. The fact that we've seen human-shaped photos and clips from the upcoming series – and that there is an upcoming series – suggests that she survives the fall. We're also pretty confident that the Doctor will regain control of her transport/true love at some point. Whittaker's promised that her Doctor will be a "fun" presence, so we're pretty sure she's going to make it.
Any new companions?
Oh yes! There's a trio of interesting characters. Corrie and Law & Order: UK star Bradley Walsh will play average bloke Graham O'Brien, alongside two former Hollyoaks actors – Tosin Cole as the sceptical Ryan Sinclair, and Mandip Gill as Yasmin Khan, a true believer in the Doctor. We're promised that none of these people will be a Rose Tyler-style love interest for the Doctor. "It feels like a family by the end of it," Gill told Digital Spy.
Any cool new technology?
Of course! Whittaker gets a new sonic screwdriver, one that looks both more alien and more home-made than most recent models. Does that mean the Doctor had to cobble it together herself following her TARDIS mishap? Perhaps! But new showrunner Chris Chibnall and his team are holding their cards so close to their collective chest that they're practically tattooed there.
The usual villains will be back though, right?
No! Chibnall says NO Daleks, Cybermen and Weeping Angels will appear in this series. Nor will the Doctor's wife, River Song. So whoever and whatever the bad guys are – none of them appear in the trailers – they should include lots of fresh faces. Assuming they're creatures that have faces. But we doubt the old baddies will be missed: Chibnall has a stellar creative team beside him, including Pete McTighe, creator of award-winning Aussie drama Wentworth, Vinay Patel (Murdered By My Father), and former Children's Laureate Malorie Blackman. It's a really diverse and exciting line-up of writers and directors.

What else do we know?

Alan Cumming (The Good Wife) will appear, and comedian Lee Mack (Not Going Out) has apparently been cast, too. Shooting started last November and ran until August 2018, including several weeks in South Africa to give the show a bit more variety in its landscapes. We've come a long way from the days when the Doctor visited endless alien planets that all looked like the same Welsh quarry. The trailer, if you look closely, showcases a few different planets (probably), at least one spaceship and Walsh's Graham with what looks like a really big gun, suggesting that the show will deliver in the action stakes.
Remind me when it all kicks off…
This year, Doctor Who moves to Sunday nights, which means it's lined up among BBC One's top-of-the-line dramas, and it all kicks off at 6.45pm on 7 October with the feature-length The Woman Who Fell To Earth. There will be nine more episodes in the series, and we're promised a Christmas special for good measure. Looks like we're in for a good time (lord) with the Doctor this autumn…
TV channels: Channels, content and features available depend on your chosen package. Channel line-ups and content are subject to change at any time and to regional variations.
HD: HD TV required to view HD channels. Number of inclusive HD channels depends on package.
Catch Up TV: Catch Up TV content available for up to 7 days or up to the 30 days after broadcast, depending on content.
Image credits: Doctor Who © BBC