Skip to main content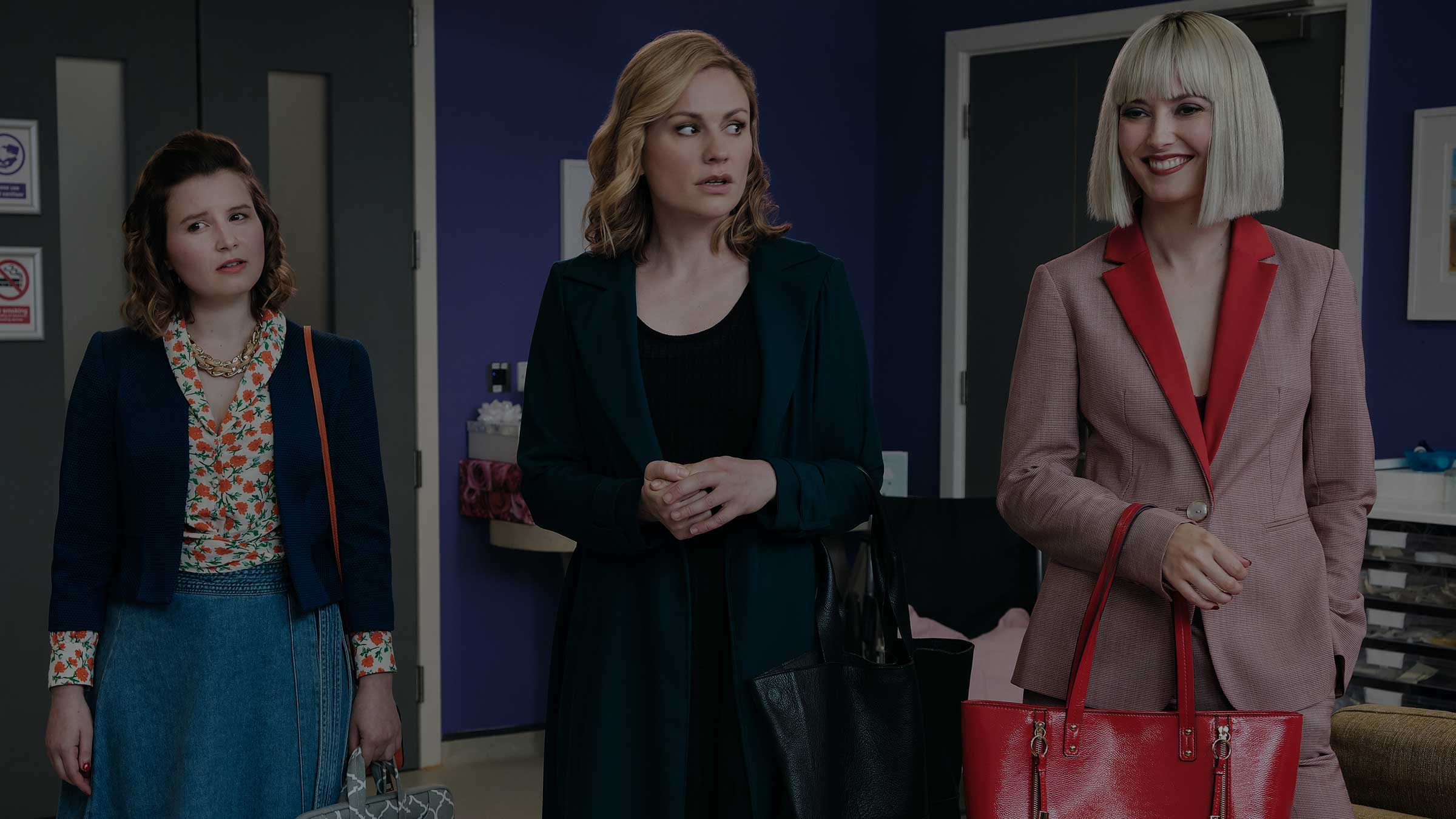 Will ice queen Eve finally melt in series 2 of Flack? We talk to star Lydia Wilson to find out…
By Laura Rutkowski, Staff Writer
It's been about a year, Lydia Wilson mentions, since we last spoke about her role as Eve in Flack. For series 2 of the show, which takes its name from the US slang term for a PR agent, Eve is thrown back into the thick of it.
She continues to work in the high-flying world of celebrity PR at London-based agency Mills Paulson. Every employee is expected to be unflappable and well turned out, under the direction of boss Caroline (Sophie Okonedo, Wanderlust), who runs a tight ship.
At the end of series 1, Eve's colleague and main character Robyn (True Blood's Anna Paquin, who also executive produces) flushed all of her relationships down the toilet. She risked everything by having an affair with Tom (Marc Warren, Safe), who she met at a Narcotics Anonymous meeting.
She not only cheated on her boyfriend Sam (Arinzé Kene, The Pass), but betrayed Eve, who was dating Tom at the time. It's all a big mess and Robyn has hit rock bottom as she struggles with a drug habit she can't shake, all while beginning to slip up at the one thing she thought she'd always be good at: her job.
Robyn and Eve must now rebuild their friendship as they continue to manage client crises (or "challenges", as Robyn prefers to call them). "They're sort of sniffing around each other with lots of love and ill feeling and wanting to say things," Lydia says. "What I love about this series is that it's so about the female relationships. Even though this boy comes between them, the puzzle is actually about Robyn and Eve's closeness."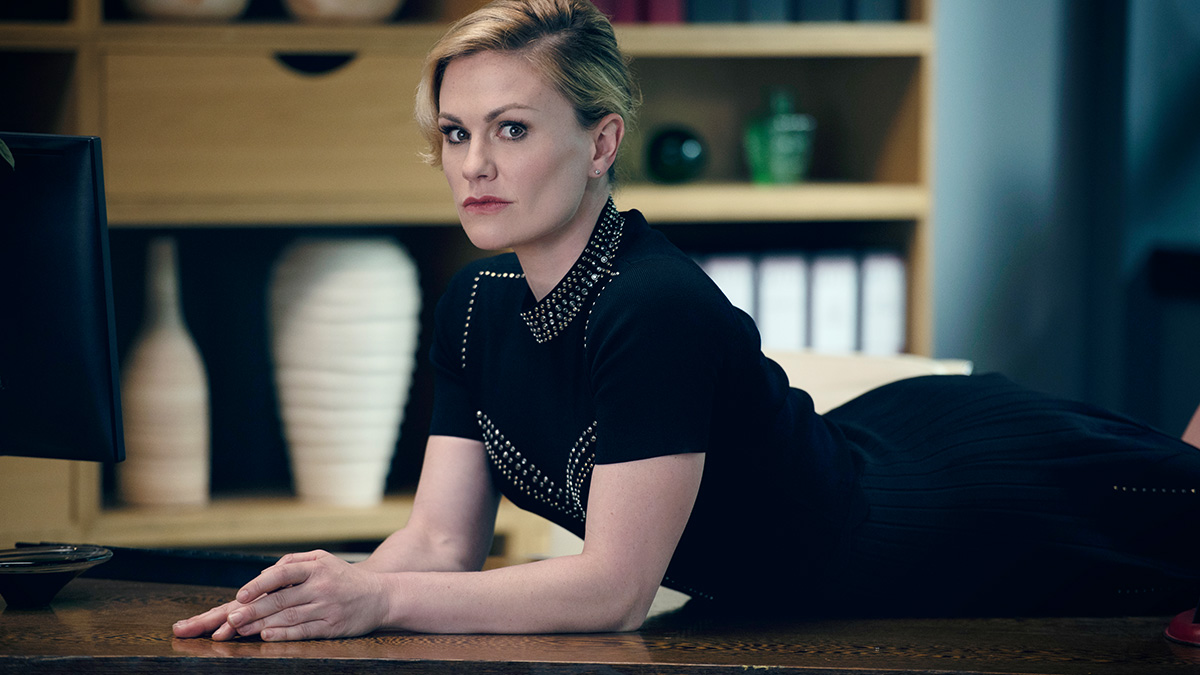 Robyn (Anna Paquin) thought sitting on her desk rather than at her desk would help get her creative juices flowing.
It's a credit to Oliver Lansley's writing. He also executive produces, stars in the second series as drug dealer "American Mike", and directs episode 4. "He's always mining for data about the female experience," Lydia says. "His riding principle is "I'm not one and I'm curious about them and I love them, but I know that I should really listen to the primary sources," so he was all ears."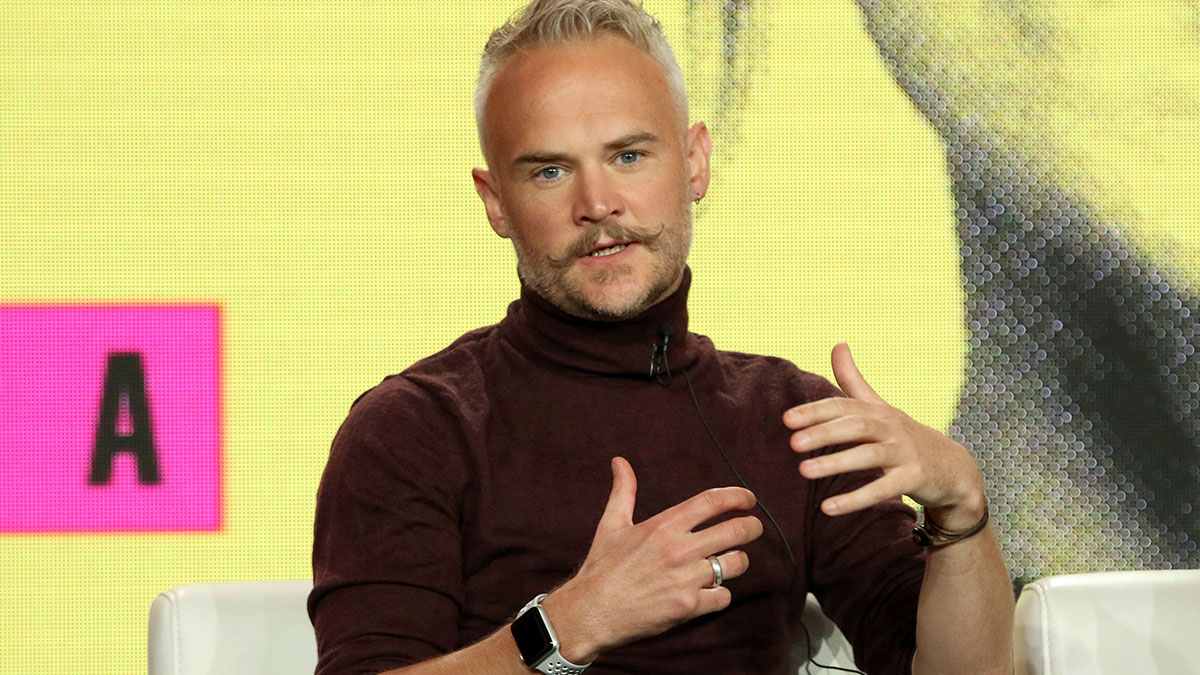 Writer and executive producer Oliver Lansley based all of the nightmarish clients in Flack on real people.

Another enduring, and unlikely, female friendship is the one between Eve and Melody (Rebecca Benson, Game Of Thrones). Robyn fired intern Melody at the end of series 1, but Eve goes on a mission this series to get her back. Lydia describes their characters' bond as a platonic "romance".
"Melody has the emotional intelligence Eve doesn't have. Rebecca did this really clever thing in series 1, which was understand that Eve was vulnerable, so every time Eve bullied her, Melody would glow, like she'd given her a badge. I loved that," she says.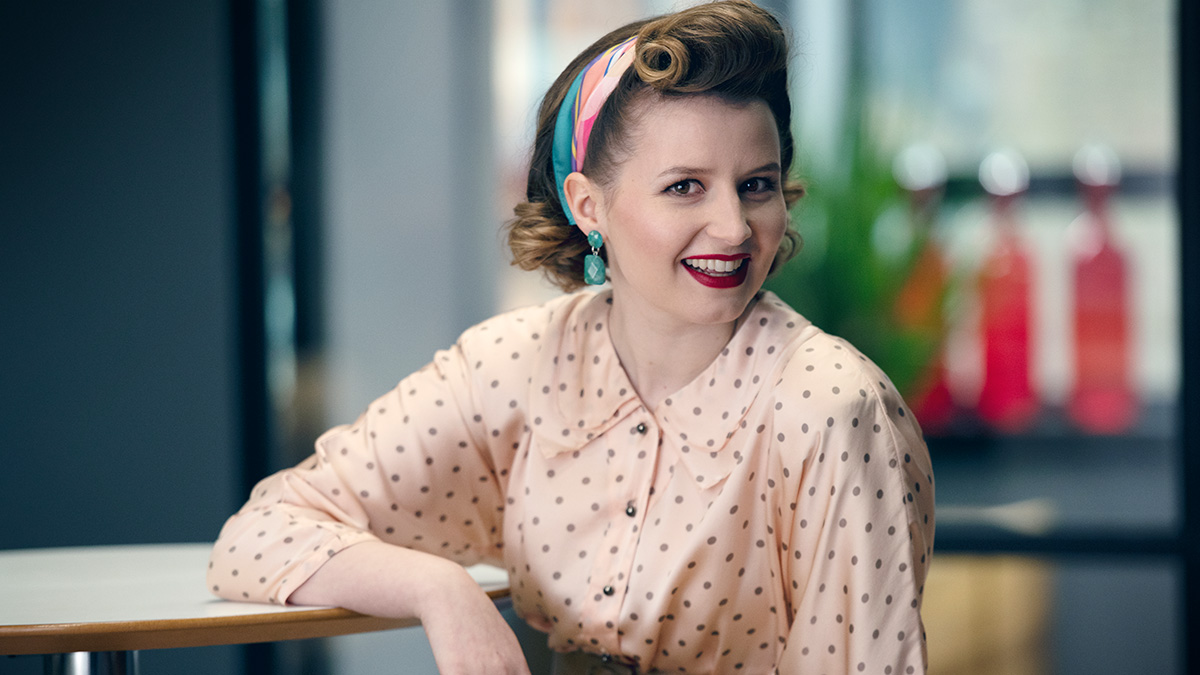 As Melody (Rebecca Benson) experiments with her style this series, Lydia says Eve is actually "really proud of her", depite her barrage of backhanded compliments.

So much about becoming Eve is about looking the part. But Lydia admits, "I don't care about my hair in real life." It's something Eve, who sports a blunt ice-blonde bob, would never be caught saying.
"I had this really bad haircut. I was like, "Oh no, I've broken Eve. I can't do her anymore. I went into a hairdresser and said, "Should we just chop it all off like an eight-year-old school haircut?" They popped a little fringe in, they dyed it back blonde," she says.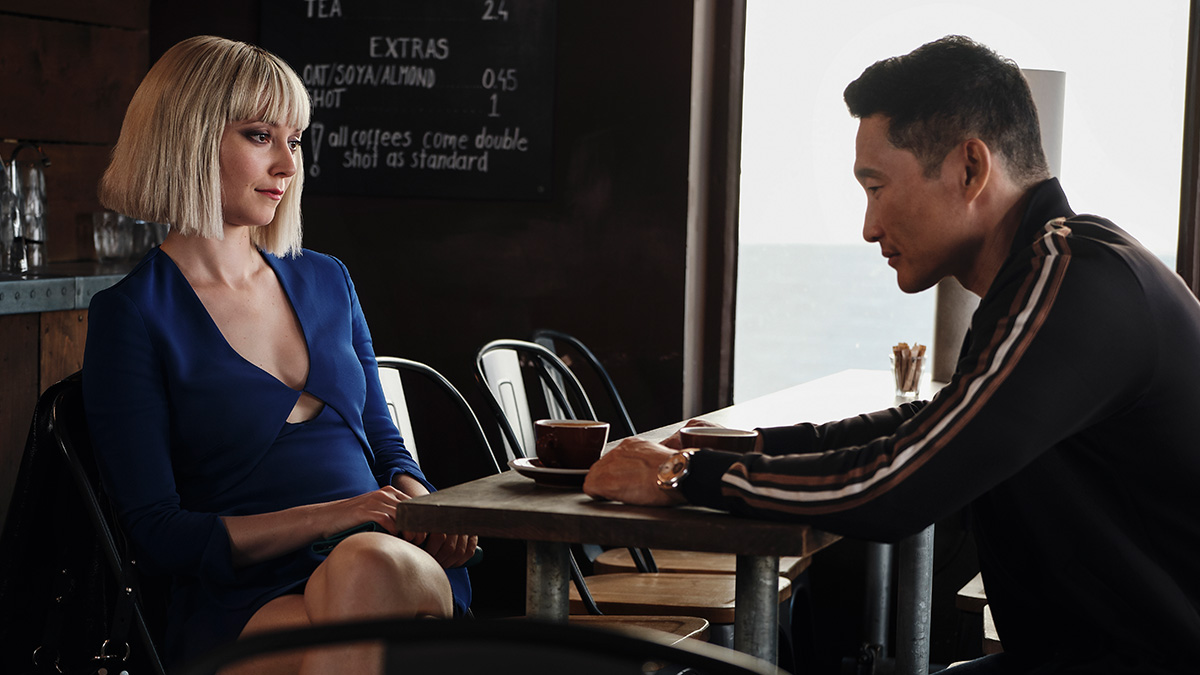 Gabriel Cole (Daniel Dae Kim) and Eve mix business with pleasure...

In series 2, we are introduced to a softer side of Eve, an Eve who is going on an emotional journey that involves meeting a new love interest (played by Daniel Dae Kim, Lost) and reconnecting with her family, including her mum (Doon Mackichan, Smack The Pony). But is it enough to thaw the ice queen or will these interactions just leave her feeling colder still?
"It's constantly like a boomerang. I throw her away and she comes back to me with a heart and then I throw her away again and she comes back [mean]," Lydia says. "I can't quite work out which one she is."
When is W's Flack on TV?
Flack airs on W (CH 125) on Mondays at 10pm, with the first episode screening on April 13th. It is also available for 30 days in Catch Up > Channels > W.
The six-part series will subsequently air every week until Monday 18th May.
TV channels: Channels, content and features available depend on your chosen package. Channel line-ups and content are subject to change at any time and to regional variations.
HD: HD TV set, V HD Box, TiVo box or Virgin TV V6 connected with HDMI cables required for HD channels. Number of inclusive HD channels depends on package.
Catch Up TV: Catch Up TV content available for up to 7 days or up to 30 days after broadcast, depending on content.
Interviews: Any opinions expressed in interviews are those of the interview subject and not those of Virgin Media.
Image credit: Flack © Luke Varley / POP TV / UKTV