Skip to main content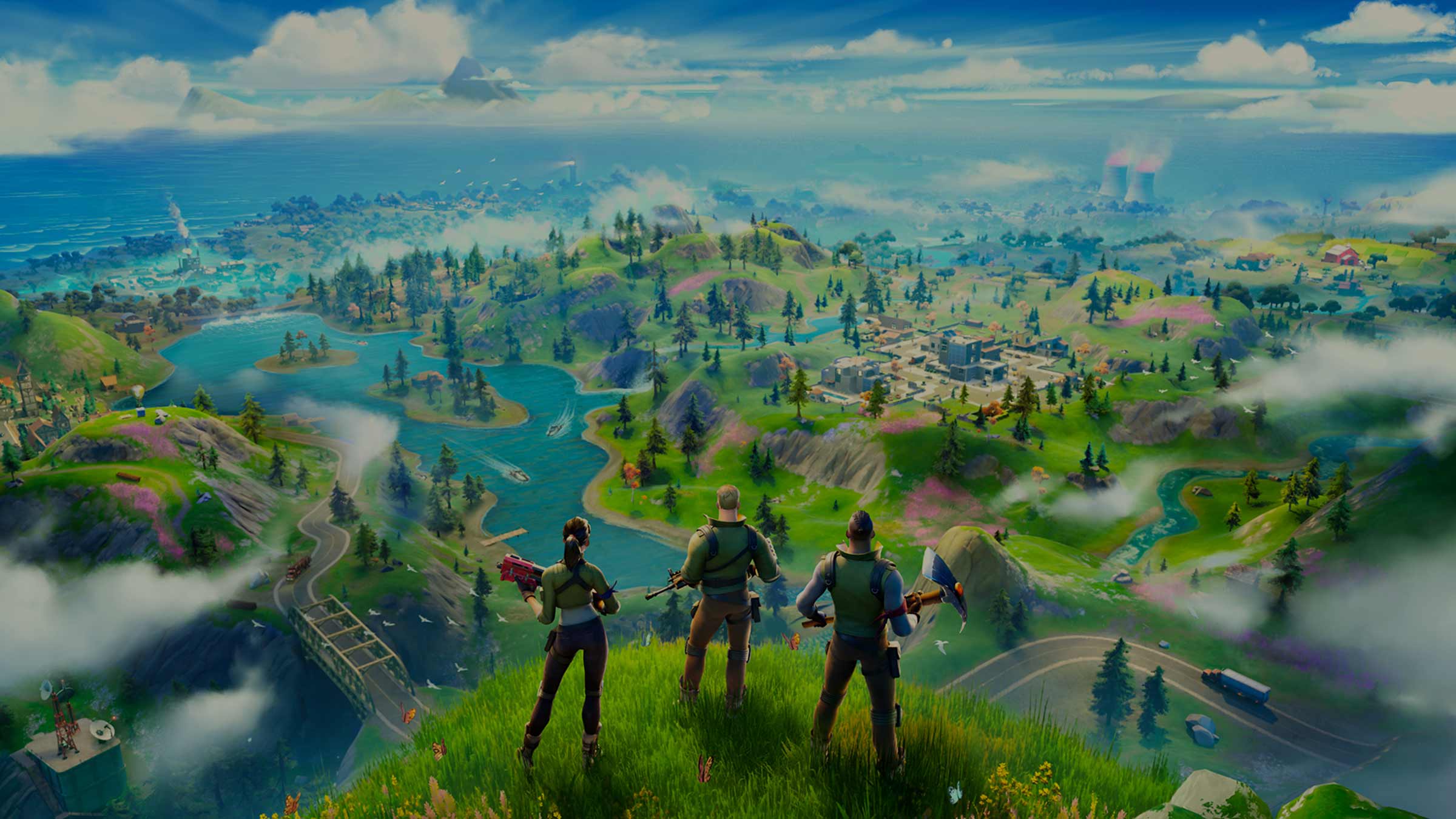 As the smash-hit battle royale's much-anticipated third season looms, we take a look at all the main talking points before players return to the island!
By Virgin TV Edit
Fortnite fans got a treat last night. For a while now, players have been speculating and scouring t'internet for details as to what Chapter 2: Season 3 could entail, with the doomsday clock in the centre of the map ominously counting down to the moment when we'd all find out…
Thankfully, after several delays, all was finally revealed last night. If you'd squinted your ears, you would probably have heard the sounds of 12 million or so jaws hitting the floor as one of the game's most momentous events showcased one of its most dramatic overhauls since the conclusion of Season 1.
So whether you're a bush-dwelling camper, an all-guns-blazing attacker or a Kevin McCloud-esque sniper who picks off their prey from constructions nicer than our last flat, here's everything you need to know about Season 3 before it drops tomorrow…
Water, water everywhere…

As those who watched Monday night's event will know, the Agency's doomsday device went off at the specified time, sinking the entire map and leaving it surrounded by a pretty cool (if utterly terrifying) wall of water.
Whether this has replaced the long-standing purple storm as the chaos-inducing mechanic pushing players closer together, or a new mechanic entirely, remains to be seen.
And, if rumours are to be believed, players could even be able to swim with the fishes (no, not in the Mafia sense) seen within the wall of water, adding weight to the supposed underwater elements long believed to be arriving with Season 3.
First-person?
Players have been crying out for a first-person mode for Fortnite for years, a feature commonly seen in fellow battle royale games like PUBG, Call Of Duty: Warzones and Apex Legends.
The first-person cutscenes featuring a surprisingly dapper-looking, suit-clad Jonesy prompted many to believe that such an addition is in the pipeline for tomorrow's Season 3 release.
And, with some players even reporting glitched games during the event, causing their viewpoint to switch to a first-person POV (with the map, crucially, looking suspiciously well-proportioned/scaled) it's safe to say players will soon be leaping about the map in first-person.
That won't buff out…
Unsurprisingly, given the building was at the epicentre of a doomsday level event, the Agency's central headquarters is, unfortunately, a goner.
A shame, for sure, for those who enjoyed camping on its rooftops, but its destruction all but guarantees that another construction will take its place at the centre of the map.
What that could entail remains a mystery (one of many surrounding Season 3), but it's certainly another thing to look forward to ahead of tomorrow's release!
Aquaman?
Ahead of Monday night's event, the Fortnite Twitter account tweeted out a mysterious image heralding a possible feature to be included in Season 3, with a subsequent second teaser tweet prompting all manner of speculations from fans…
We, though, are ahead of the game. Sure, that three-pointed trident probably means an Aquaman element to Season 3, be it a skin, Thanos-esque character inclusion or something else entirely.
But that, to us, seems too obvious. So what could it mean? One word – MERMAID MAN. Sorry, two words. Correct – and you heard it here first – SpongeBob's Mermaid Man (and, potentially, Barnacle Boy) are headed to Fortnite Chapter 2: Season 3. You can thank us later…
Oh, and hello Android!
One far less glamorous (though equally cool, we think) development that has flown under the radar somewhat, since the conclusion of last night's event, is that Season 3 will be the first to be fully available on Android!
A minor development, sure, but for the legions of players who leap into the map and get building, glacking and bashing every tree in sight via an Android device, it's a pretty momentous one, really.
When does Fortnite Chapter 2: Season 3 begin?
Fortnite Season 2: Chapter 3 will be available to play on Wednesday 17 June on PC, PS4, Xbox One and Nintendo Switch.