Skip to main content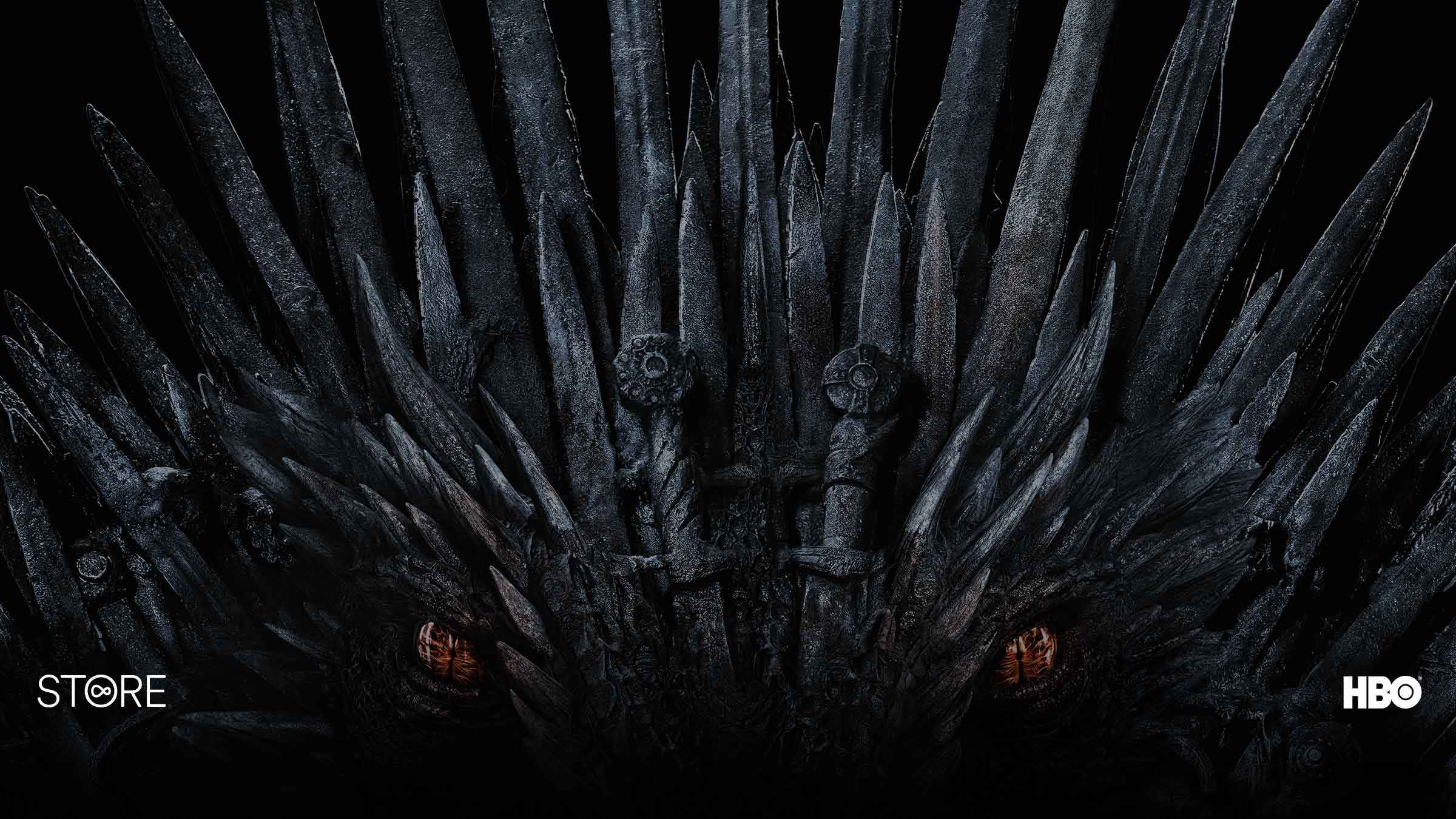 With so many characters dispatched on a weekly basis, you'd think we'd be used to goodbyes. But we weren't ready for this…
Game Of Thrones℠ season 8 + The Last Watch, available to buy on the Virgin Media Store
People talk about how we're living in a golden age of TV – an era ushered in by stellar shows like The Sopranos (which first aired in 1999). We've never had it better. But no show has shined quite as brightly as Game Of Thrones.
The series has grown exponentially over the years – it's amassed a huge, global audience; presented an enormous cast of (now) superstar actors; been filmed in locations around the world; and each episode has been backed by a budget of millions. Yet it's never lost sight of the fundamental question underpinning the series: Who will win the game in the end? Well, we now finally have that answer…

Don't worry, we're not going into spoiler territory here. But take it from us, the final season of Game Of Thrones will satisfy every fan, no matter their clan persuasion. There's unbelievable twists and turns, and even a moment when… well, you'll have to watch it to find out. But trust us. It's epic.
For its audience, season 8 marks the conclusion of an incredible journey with some of the greatest TV characters in history: the Starks; the Lannisters; the Targaryens. For the actors – many of whom were complete unknowns when they first started on the show – it represents the end of eight years of hard work.
What's more, for customers who buy season 8, the awesome documentary Game Of Thrones: The Last Watch will automatically appear in their library! This stunning documentary takes fans behind the scenes like never before, shining a light on the people that made the show such a success. From artists and designers to extras and prosthetics experts, this is Game Of Thrones as you've never seen it before. Plus, get ready to shed a tear thanks to exclusive footage of the cast's emotional final ever script reading.
So, prepare to strap yourself in one last time. As Cersei Lannister famously said: "When you play the Game of Thrones, you win or you die." It feels like the real winner has been us all along! But what will fill the void after it has gone? Well, you could do worse than watching it all over again from season 1…


Looking for more Thrones?
You can also buy the complete Game Of Thrones season 1-8 Box Set here.
Find out more, plus check out our pick of the best moments here.
Not heard about the Virgin Media Store?
It's the place where you can buy the latest and greatest movies and TV Box Sets, yours to watch again and again, at home or on the go. Sign up now at virginmediastore.com, choose from hundreds of films and TV Box Sets and start watching instantly.
Enjoy your purchases on your Virgin TV Box (TiVo®/V6), online, or on your registered iOS and Android devices with the Virgin Media Store app.
Show me the latest releases on the Virgin Media Store.
Virgin Media Store: Separate terms and conditions apply to the Virgin Media Store service. DVD included for movie purchases only. Purchases must be made on the website or set top box. Virgin TV subscription and our latest Virgin TV V6 box required to buy and watch via set top box – Store is not available on other boxes. Compatible device & browser required. Max 5 registered devices. Max 2 devices can stream content simultaneously. Stream and download in UK only (or while temporarily in the EU).
Image credits: Game Of Thrones © 2019 Home Box Office, Inc. All Rights Reserved