Skip to main content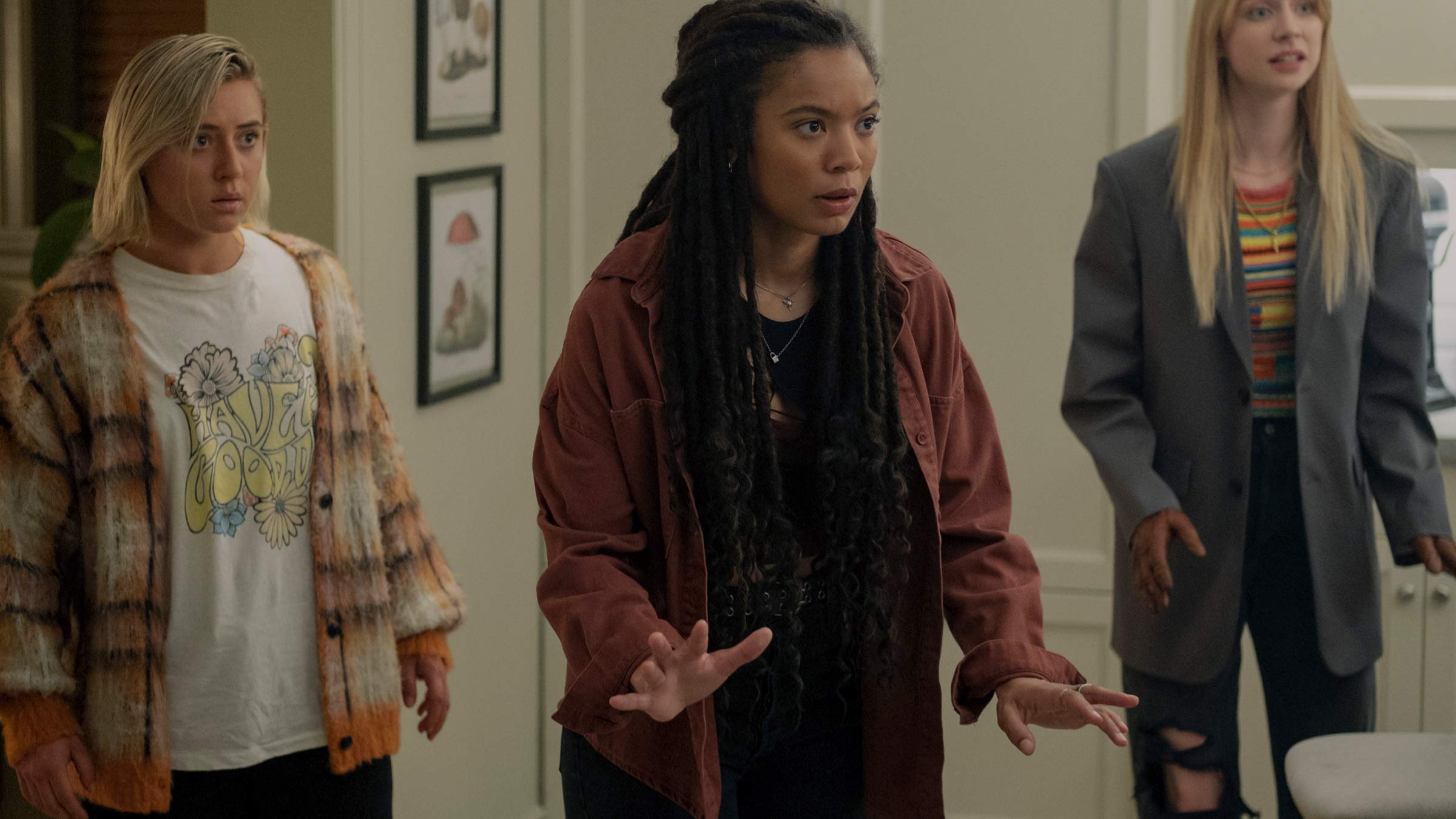 A new generation of heroes are honing their skills at a super-university. Here's everything we know about Gen V, Prime Video's action-packed series set in the same wicked universe as The Boys
By Torri Mundell, Feature Writer
Over three turbulent, bloody and funny seasons, we've watched The Boys hilariously and mercilessly skewer superhero mythology. The Prime Video show demonstrates the perils of putting an amoral, profit-driven corporation in charge of a league of ultra-powerful superbeings, as well as the chaos that ensues when those superheroes go bad.
Most of the "supes" in The Boys – including the psychopathic figurehead Homelander (Anthony Starr, The Covenant) – are disturbingly flawed to say the least, but we came to realise that the powerful corporation Vought International is the most reprehensible villain of the series. After all, they're the ones sidelining "saving the world" in favour of pursuing profit and power.
And now with the debut of Gen V, the raucous, entertaining and possibly even bloodier spin-off show, we can explore a different corner of The Boys' corruptible universe. Keep reading for a whistlestop tour of Godolkin University (or God U for short), the college for superheroes in training.
So what's the premise of Gen V?
Gen V is set in the same chaotic, Vought-dominated world as The Boys, but this series explores the way in which superheroes are not born but made – often via this institute of higher learning. You can even take a highly stage-managed tour of Godolkin University with their helpful orientation video below.

As one of the commenters on Godolkin University's YouTube channel points out, tongue firmly in cheek, "What a great university! This looks super safe and super fun! I just know nothing bad will happen."
Luckily for us, Gen V chronicles the less sanitised version of Godolkin University than what's depicted on the university's cleverly constructed website. After all, Godolkin is where teenage hormones, a hugely competitive (and possibly rigged) student rating system and a high concentration of students with raw, unharnessed superpowers come together – some under the influence of experimental doses of power-enhancing drug Compound V. The result is a university campus that's rowdier, and with a much higher death count, than any Animal House-style frat party.
The super-students at the prestigious university chase good marks, train hard and party harder. They also – *checks notes* – engage in lethal battles to secure the most lucrative superhero contracts in cities around the world. Which brings us to our pop quiz: which sinister corporation is moulding the minds of our young superhumans with a questionable curriculum and a ruthless programme of natural selection?
Do you need to watch The Boys to understand this show?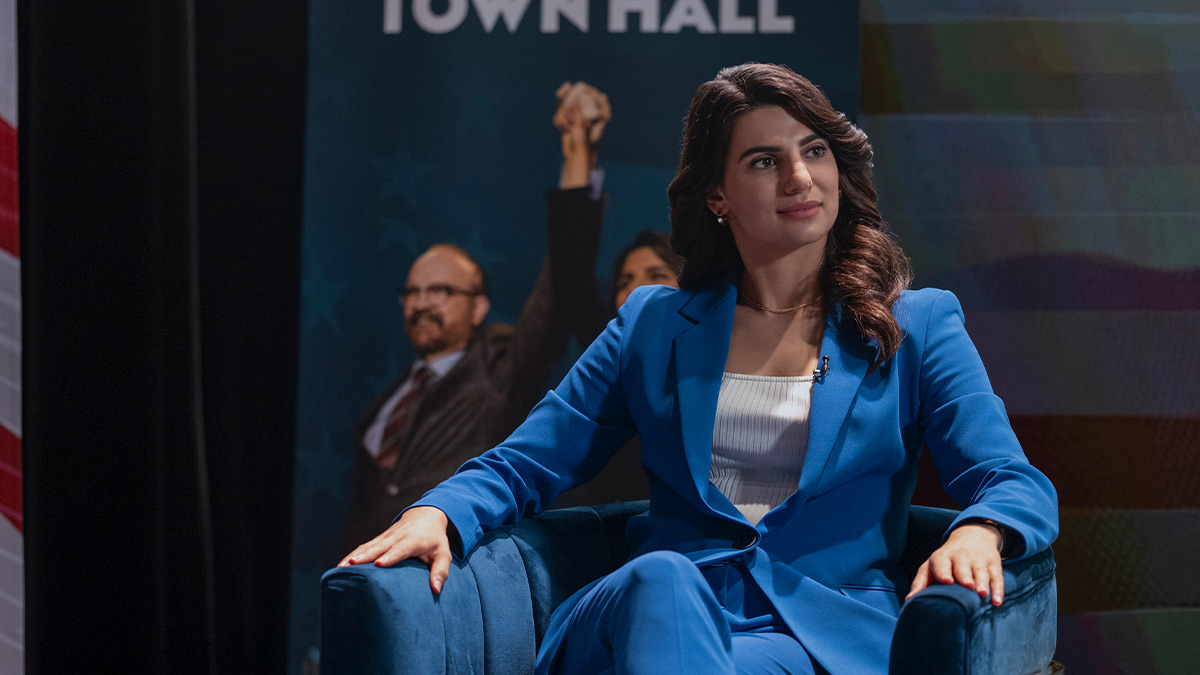 Fans of The Boys will notice a familiar bouquet of biting satire, darkly comic violence and a sprinkling of raunch underpinning Gen V's storylines – along with guest appearances from The Boys characters such as speedy supe A-Train (Jessie T Usher, Smile) and Vought loyalist Ashley Barrett (Colby Minifie, Homebody), as well as Claudia Doumit as shady politician Victoria Neumann (pictured).
But with a fresh cast of characters and a new university setting, Gen V forges its own narrative path. If you haven't watched The Boys, it won't get in the way of your understanding or enjoyment of Gen V. (Although the spin-off does give you the perfect excuse to binge three wild, funny and action-fuelled seasons of The Boys on Prime Video – you won't regret it.)
Who stars in Gen V?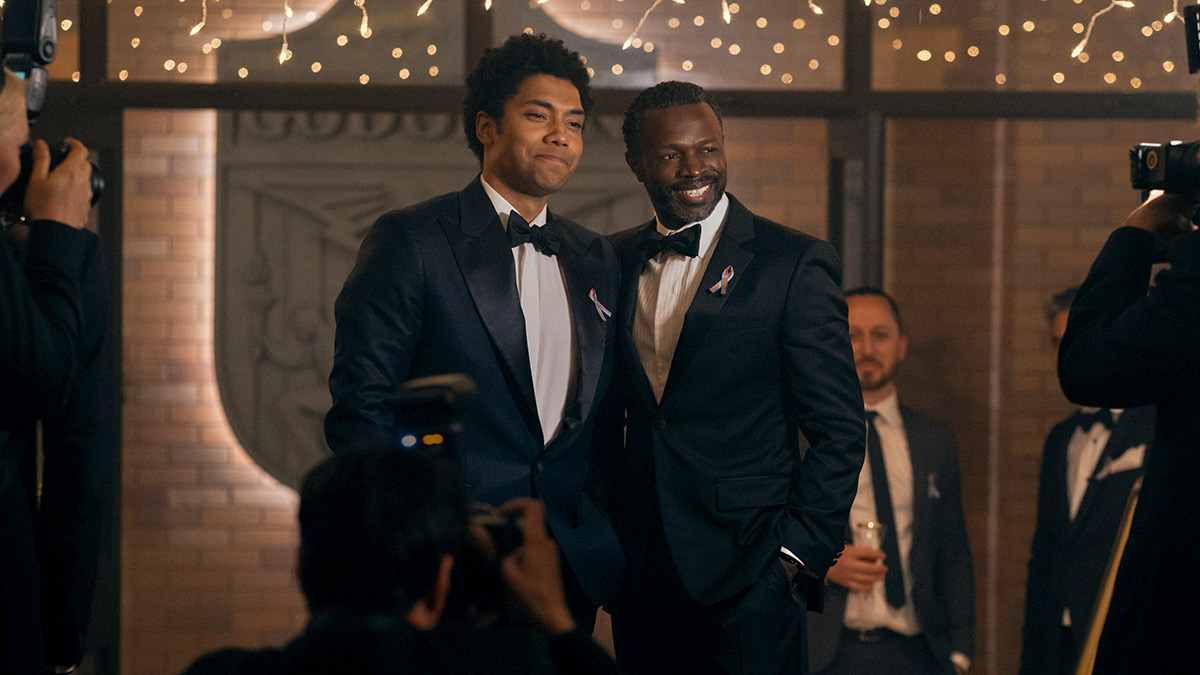 There are lots of new faces, and some very niche superpowers, on the God U campus. There's the ambitious "blood bender" undergrad Marie, played by Jaz Sinclair, who can manipulate her own blood to create a deadly weapon. Sinclair's Chilling Adventures Of Sabrina co-star Chance Perdomo is Andre, who can manipulate metal in the same way as his father, the supe Polarity (Sean Patrick Thomas, Save The Last Dance) – the pair pictured above.
Patrick Schwarzenegger's character (yes, that Schwarzenegger – he's the son of Arnold) is worthy of the moniker Golden Boy: not only is he charismatic and the top-ranked student at the school, he is also capable of launching thermonuclear energy from his chest.
Maddie Phillips (Teenage Bounty Hunters) is Cate, an empath who must wear gloves to keep her mind-reading powers in check. Shameless actor London Thor and Shining Vale's Derek Luh both take on the character of Jordan Li, whose skill set changes along with their gender (Luh is pictured as Jordan below, with the other stars).

What could possibly go wrong? Well, we're certain to find out, especially when some equally irresponsible adults are in charge. They include celebrated teacher and shameless self-promoter Professor Richard Brinkerhoff (Clancy Brown, The Shawshank Redemption) and dean of the college Indira Shetty (Shelley Conn, Bridgerton), who takes a particular – and perhaps sinister – interest in Marie.
When is Gen V on Prime Video?
You can watch episodes 1-3 of Gen V from Friday 29 September in Apps & Games > Prime Video, with subsequent episodes released weekly on Fridays.
TV channels: Channels, content and features available depend on your chosen package. Channel line-ups and content are subject to change at any time and to regional variations.
HD: HD TV set, V HD Box, TiVo box or Virgin TV V6 connected with HDMI cables required for HD channels. Number of inclusive HD channels depends on package.
Catch Up TV: Catch Up TV content available for up to 7 days or up to 30 days after broadcast, depending on content.
Amazon Prime Video: Amazon Prime subscription required at extra cost. 18+. Click here for T&Cs.