Skip to main content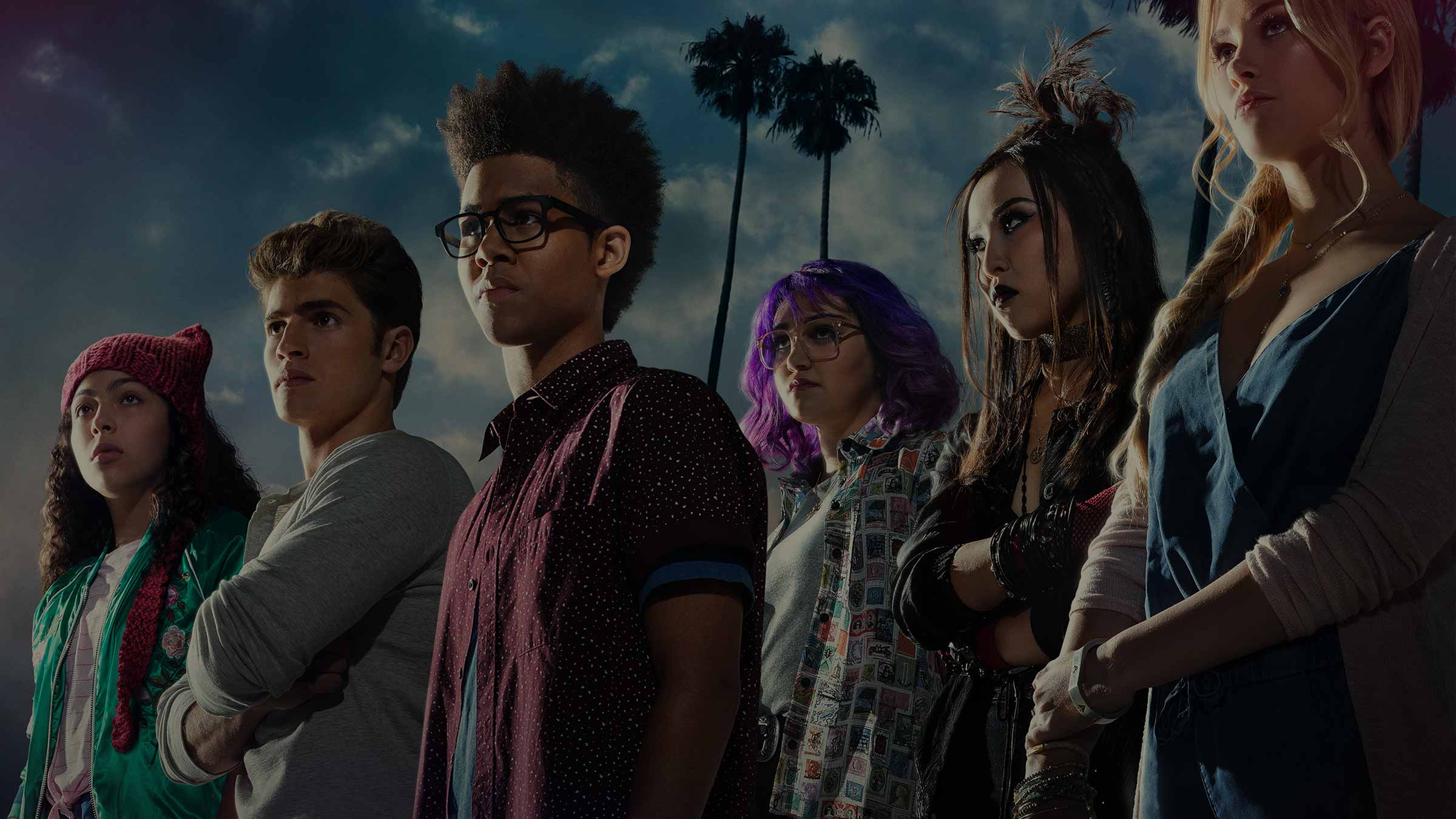 Welcome to the Long Story Short on Marvel's Runaways, your guide to the show that everyone's talking about. Whether you've got ten seconds or three minutes, we'll take you straight from blagger to boffin…
Marvel's Runaways, Wednesdays from 18 April, 9pm, SYFY/HD (CH 135/165). Also available for 30 days in Catch Up > Channels > SYFY
Got seconds to spare?
This TV series from marvellous Marvel, based on the comic of the same name, is all about teenagers taking control and putting a stop to the activities of their nefarious parents.

Have a minute more?
So what are these parents getting up to that's so terrible?
This isn't about grumbling adolescents kicking off over curfew. Let's just say their parents – who make up a group known as The Pride – might be plotting to… destroy the world. Just a little.
But how will they stop them?
These six teens have a pretty neat way to get their own back on their parents – they have superpowers!
How handy! Who's behind this creation?
The original Marvel comic is the brainchild of Brian K Vaughan, creator of the Ex Machina comic-book series and a writer-producer on TV shows Lost and Under The Dome. It's been adapted into a ten-part TV dramedy by Josh Schwartz and Stephanie Savage, who previously brought us such iconic shows as The O.C. and Gossip Girl, so they know a thing or two about making hugely popular teen series that people with driving licences also love. And, predictably given Schwartz and Savage's involvement, the teens are sensationally rich.
So it's got quite the superhuman team running the show!
Wait – there's more! Marvel's Runaways is also executive produced by Stan Lee – yes, THE Stan Lee (Spider-Man, The Hulk, Doctor Strange, The Fantastic Four, Black Panther, The X-Men – he's created a few bits and bobs). And yes, he does make a cameo appearance. Classic Stan.
And who are the stars?
Marvel's Runaways has brought together teen TV stars from across the generations. We've got Londoner Greg Sulkin (Pretty Little Liars) for the teens of today, and James Marsters (Buffy The Vampire Slayer) and Kip Pardue (But I'm A Cheerleader) for the 90s kids. Also look out for Annie Wersching (24) and Kevin Weisman (The Blacklist).
Can't get enough?
Of course you can't! Season 1 kicks off this Wednesday with a double bill. And, spoiler alert, it's already been commissioned for a second series. Now click/hover on the image below to meet the heroes and find out their particular set of skills…
Channels, content and features available depend on your chosen package.
TV channels: Channel line-ups are subject to change and regional variations. TV packs currently exclude some teletext services.
HD: HD TV required to view HD channels. Number of inclusive HD channels depends on package.