Skip to main content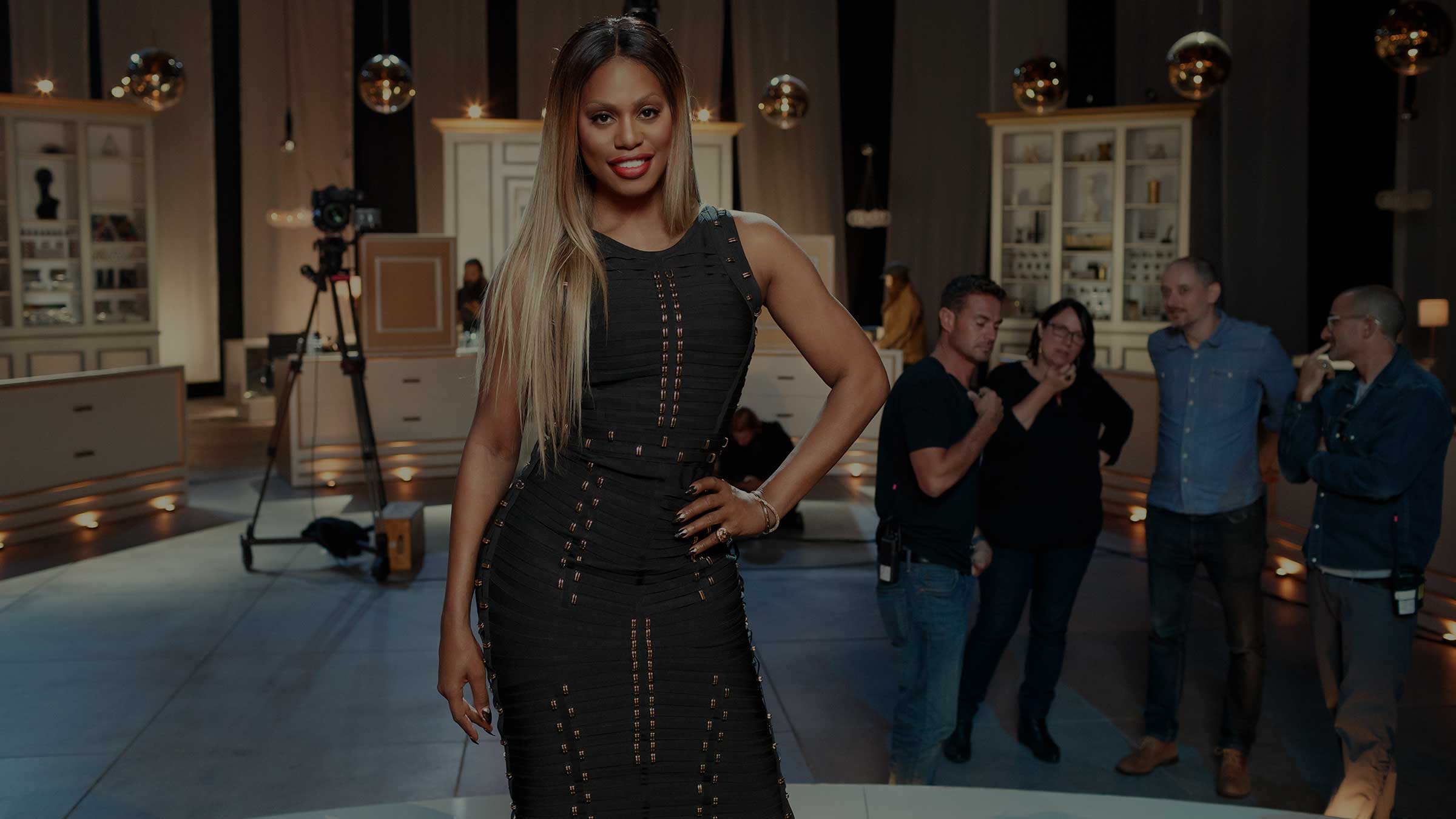 Orange Is The New Black's Laverne Cox hosts new feel-amazing reality show Glam Masters, so we celebrate the fabulous shows that have revamped reality TV
Watch Glam Masters, Thursdays from 5 April, 9pm, Lifetime/HD (CH 208/209). Also available for 30 days in Catch Up > Channels > Lifetime
Brand new Glam Masters, which takes budding make-up artists and social media influencers and submits them to a series of challenges, is billed as the "toughest beauty competition of all time". Think America's Next Top Model or RuPaul's Drag Race for beauty buffs – if you want more contours than a mountain range and to be glitterier than a bauble on Liberace's Christmas tree, this lot will show you how.
At the end of the series, which is executive produced by Kim Kardashian-West, one of these beauty experts will be crowned the Glam Master. Judging the contestants will be Cox, celebrity make-up artist Mario Dedivanovic, YouTube make-up expert Kandee Johnson and senior fashion editor of Marie Claire and star of Project Runway, Zanna Roberts Rassi.
And Glam Masters does not stand alone – it's part of the recent wave of new (or improved) reality shows that are all-embracing, all-celebratory and absolutely fabulous. Take this year's Celebrity Big Brother, for starters. Back in January, Shane Jenek – otherwise known as drag queen Courtney Act, previously a runner-up on RuPaul's Drag Race and an Australian Idol contestant – stole the hearts of the British public (as well as one or two housemates) despite going in as a rank outsider with the bookies.
RuPaul's Drag Race – the ultimate carnival of camp – is still entertaining passionate fans after almost ten years. The spin-off RuPaul's Drag Race All Stars has found its UK home on Comedy Central, historically the home of more mainstream comedies (Friends, South Park and Scrubs marathons being its more familiar territory). RuPaul has just become the first drag queen ever to get a star on the Hollywood Walk Of Fame. All in all it seems we've reached a tipping point – although it's more like a toppling-over point with the height of some of the heels on these drag queens.
And the definitive proof that feel-fantastic, let's-bake-a-cake-out-of-rainbows-and-smiles reality shows are ruling the roost is Queer Eye. Dispensing with the lazy stereotypes of the original early-noughties series Queer Eye For The Straight Guy, the new reboot has immediately attracted legions of devoted fans.
Five gay men – known as The Fab 5 – are tasked with helping some lost souls live their best truths. Each of The Fab 5 has a specialism – Bobby redecorates your entire house in less than a week, Jonathan does the grooming and inspirational quotes, Tan is the fashion expert, Karamo is the culture vulture and Antoni does… well, Antoni smashes avocado. Together, they tackle a wide range of issues – from Black Lives Matter to grief to why taking your wife to a supermarket isn't a cute date. But they never judge, they never shame, and they always empower. If you're ever feeling not your best self, five minutes of this and you'll feel ready to run for office.
The revolution will not be televised? Forget that – the television has been revolutionised, by fabulousness. And it continues this week with Glam Masters on Lifetime HD! So if you're done with darkness, from those cold wintry evenings to dark dramas about missing kids, then let's bring on the light! Welcome to your truest TV self. And it's camp AF.
Channels, content and features available depend on your chosen package.
TV channels: Channel line-ups are subject to change and regional variations. TV packs currently exclude some teletext services.
HD: HD TV required to view HD channels. Number of inclusive HD channels depends on package.