Skip to main content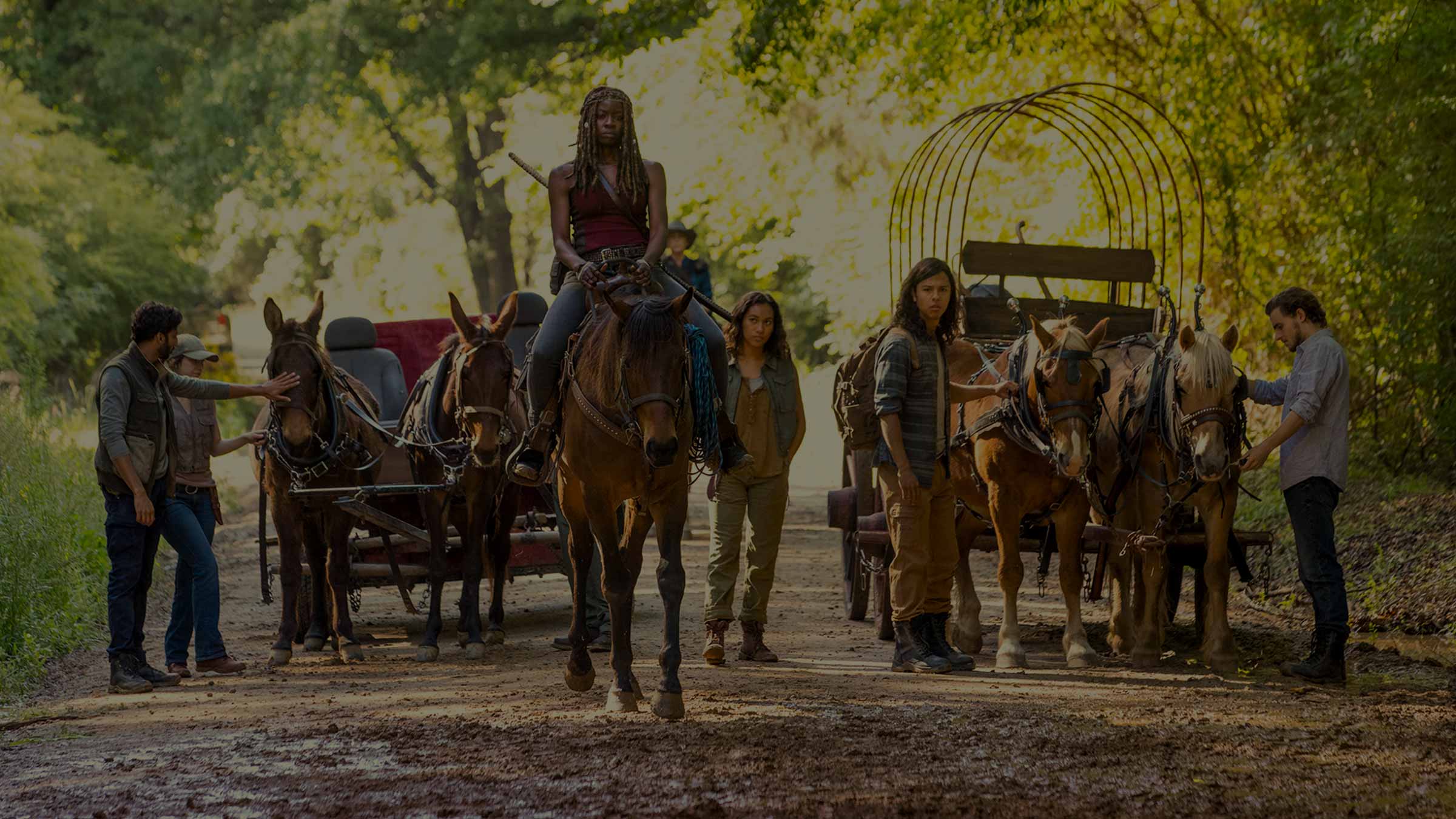 After all the storylines, excitement and the departure of Andrew Lincoln, we just had to ask The Walking Dead executive producer Greg Nicotero to spill the gory details on season 9
Monday 26 November, 9pm, FOX/HD (CH 157/199). Also available for 30 days in Catch Up > Channels > FOX
Special effects virtuoso and executive producer of The Walking Dead, Greg Nicotero, has directed more than 20 episodes across the series' nine seasons (including season 9's premiere and episode 5 – Andrew Lincoln's last as Rick Grimes). So he's no stranger to handling the show's bigger, more complex storylines.
With that in mind, we asked Greg to spill his guts on the latest season, and being the dead-icated guy he is, he didn't disappoint; teasing us with hints of what's to come after the mid-season finale. Some things, though, are better left undead. Take it from the man himself, below…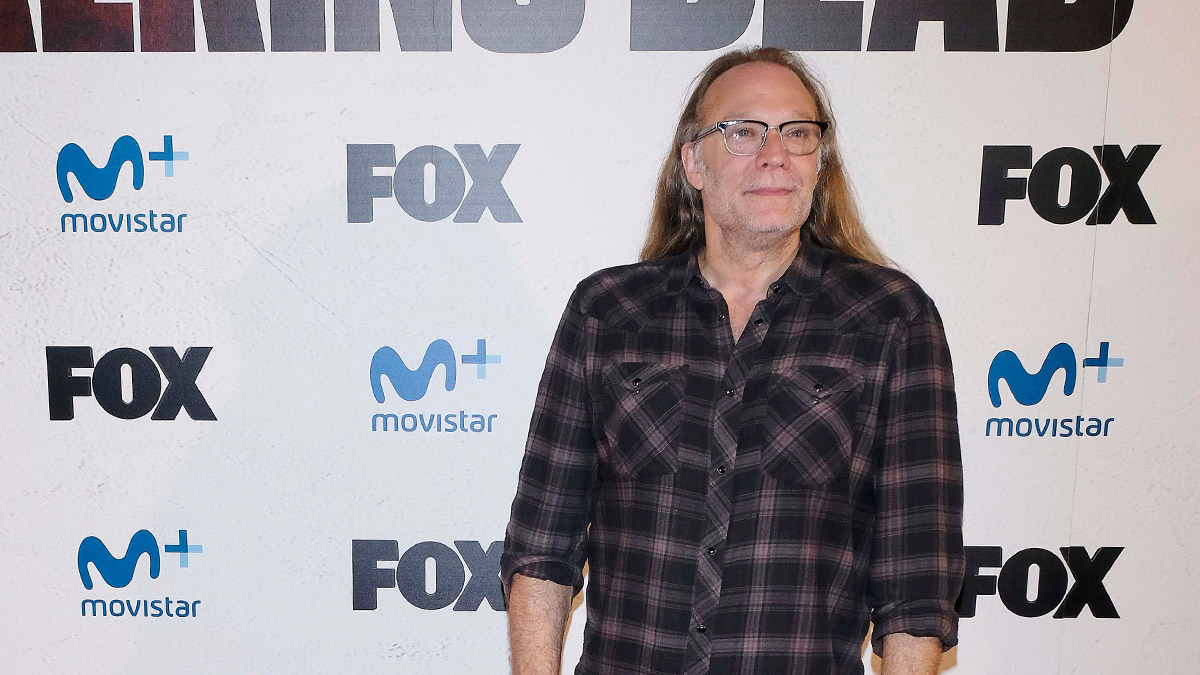 The Whisperers are a new group of villains
"The Whisperers use walker skin to blend in with zombie herds and redirect them at their own will. My goal was to create an eeriness about them. There's no visual augmentation to the Whisperers – it's all practical effects, including the cut up the back with lacing on the masks and the way they go on and off. They add an unsettling feel to the show. When the Whisperers are wearing their masks, you can't see their eyes or their mouths, so it feels very much like a John Carpenter Halloween homage. They're soulless, unstoppable killers."
Samantha Morton plays their leader, Alpha
"It's a really fascinating storyline and Samantha is 1,000% perfect for this role. She loves playing it. She's having a great time and her performance is genuinely chilling. We built the Whisperers' brows just far out enough from the masks that it creates a shadow across the eyes. When they stand motionless, it's the creepiest thing."
Things get heated while filming in Georgia
"Everybody knows how the heat and humidity can be a challenge when filming. The masks on the actors playing the Whisperers aren't comfortable – it's not like zombie make-up – but they have never complained. I think Samantha and Ryan [Hurst, who plays Beta, the Whisperers' second-in-command], and all the other actors, know they're part of something special, and they're all really excited."
Season 9's time jump presented new opportunities
"We have to show that the year and a half we've jumped ahead has taken its toll on the world and on the zombies. In the first episode, I spent a lot of time shooting close-ups of the zombies' faces so you could study them. We really wanted to make each walker feel distinct and interesting.
This whole season is about showing the decay of the world around us. Having a sequence in Washington DC gave us a great opportunity to show what the world has become. Vines are growing over everything, bridges are collapsing – it's an aesthetic for the show that we had never done before."
Greg directed Andrew Lincoln's last episode, "What Comes After"
"That whole episode was challenging, because we didn't want to say goodbye. There were a lot of times when we would stand on set with our arms around each other, just watching everybody and commenting on the world we've created together. I still think I'm in denial a little bit that Andy's not there."
And he tickled his feet
"There was one shot where Rick was supposed to smile and Norman [Reedus] was tickling Andy's foot off-screen for his last shot. For the last take we did, we both went up and tickled his feet and he was like: "You know, I've studied acting and I'm a professional, and the last thing I'm going to remember on The Walking Dead is you two idiots tickling my feet.""
The new cast members (almost) fill the void left by Lincoln
"We have a tremendous number of new cast members and they've all come in with an amazing work ethic, so the show's in a great place. Andy jokingly said to me: "Oh I get it, I leave the show and you start bringing in Samantha Morton and these great actors." And I'm like: "Hey dude, you're the one who wanted to go." It's a great opportunity for the other actors to step up and take leadership roles in the show."
Remember the spider-infested walker from episode one of season 9? Well, this king of horror is afraid of spiders!
"Spiders are not my thing. That gag was put in there as a little nod to my arachnophobia, but I liked that it was an old-school monster scare. For a split second, we talked about making a dummy head and pumping real spiders out of the eye holes – only because I liked the challenge. I'm so terrified of spiders that when we were designing the visual effects, I couldn't even look at the pictures because they freaked me out. After the episode aired, I had 15 of my friends emailing me pictures of spiders!"
TV channels: Channels, content and features available depend on your chosen package. Channel line-ups and content are subject to change at any time and to regional variations.
HD: HD TV required to view HD channels. Number of inclusive HD channels depends on package.
Catch Up TV: Catch Up TV content available for up to 7 days or up to the 30 days after broadcast, depending on content.
Interviews: Any opinions expressed in interviews are those of the interview subject and not those of Virgin Media.
Image credits: The Walking Dead © Jackson Lee Davis/AMC