Skip to main content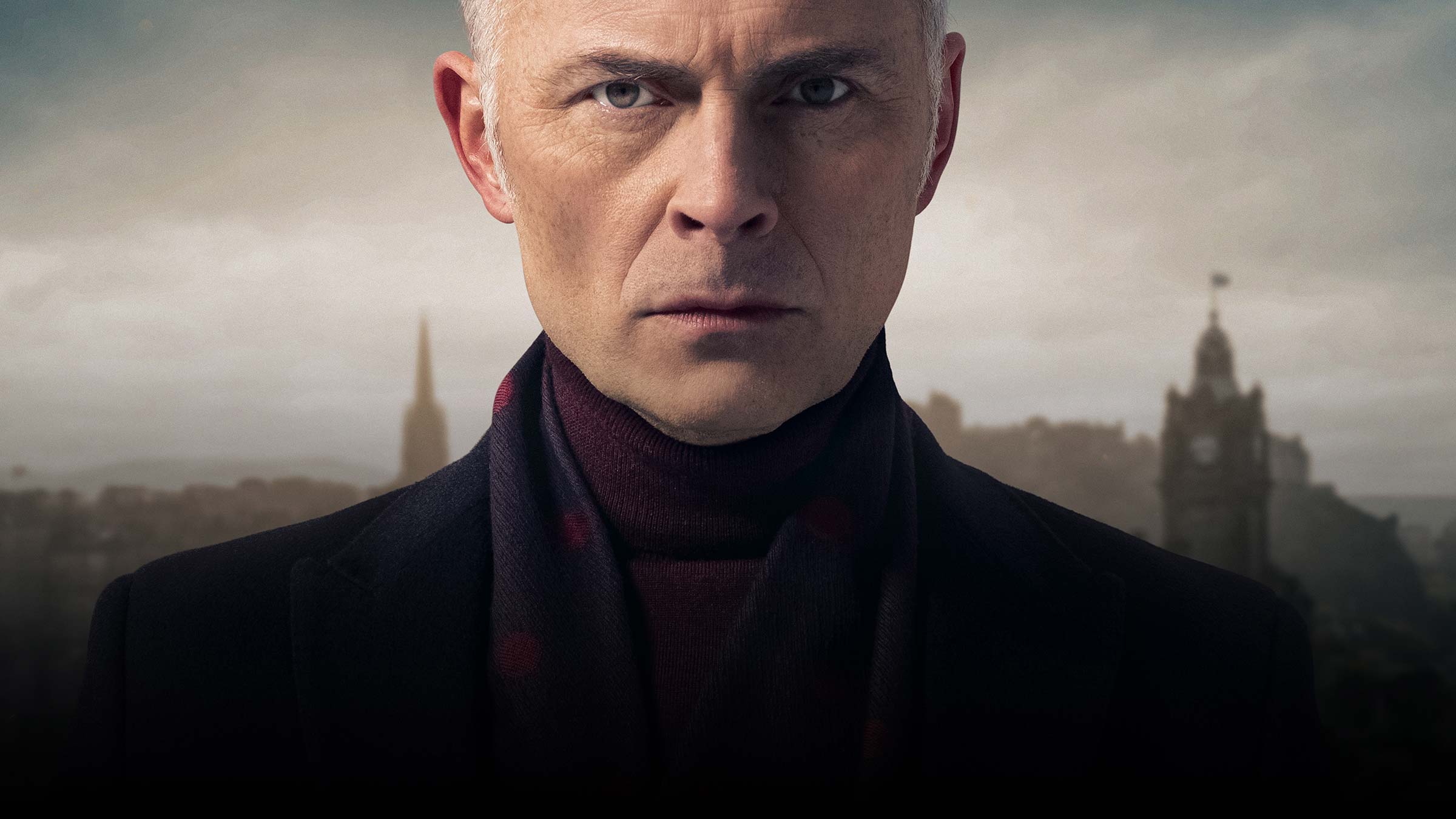 The cast of the series, including Mark Bonnar and new members, reveal what they can about the BBC show as it returns

By Laura Rutkowski, Senior Staff Writer
BBC Scotland's first commissioned drama, Guilt, became a huge hit when it landed in 2019 – and that success wasn't just contained north of Hadrian's Wall. It went on to win a number of awards, including Best Drama at the British Academy Scotland Awards. Filmed in Scotland and starring homegrown talent, the series quickly gained massive popularity for its dark humour, gritty feel and Neil Forsyth's witty writing.
In series 1, the McCall brothers, Max (Mark Bonnar, Shetland), a cold and calculating lawyer, and Jake (Jamie Sives, Annika), a laid-back record shop owner, are involved in a hit-and-run. As they're uninsured and under the influence, they decide to cover up the death, which plagues their consciences as it becomes increasingly messy to hide.


Eventually, spoiler alert, Max is dragged off to prison while Jake leaves for the US with Angie (Ruth Bradley), an American woman pretending to be the niece of Walter, the man Jake and Max killed. It's complicated…
Here, we pick up two years later, yet again beginning with a murder – two in fact. We are introduced to Erin (Sara Vickers, Endeavour), who winds up with two dead bodies in her cellar. She calls… not the police, but the father she's distanced herself from, mobster Roy Lynch (Stuart Bowman, Bodyguard), who Max was in cahoots with prior to his incarceration.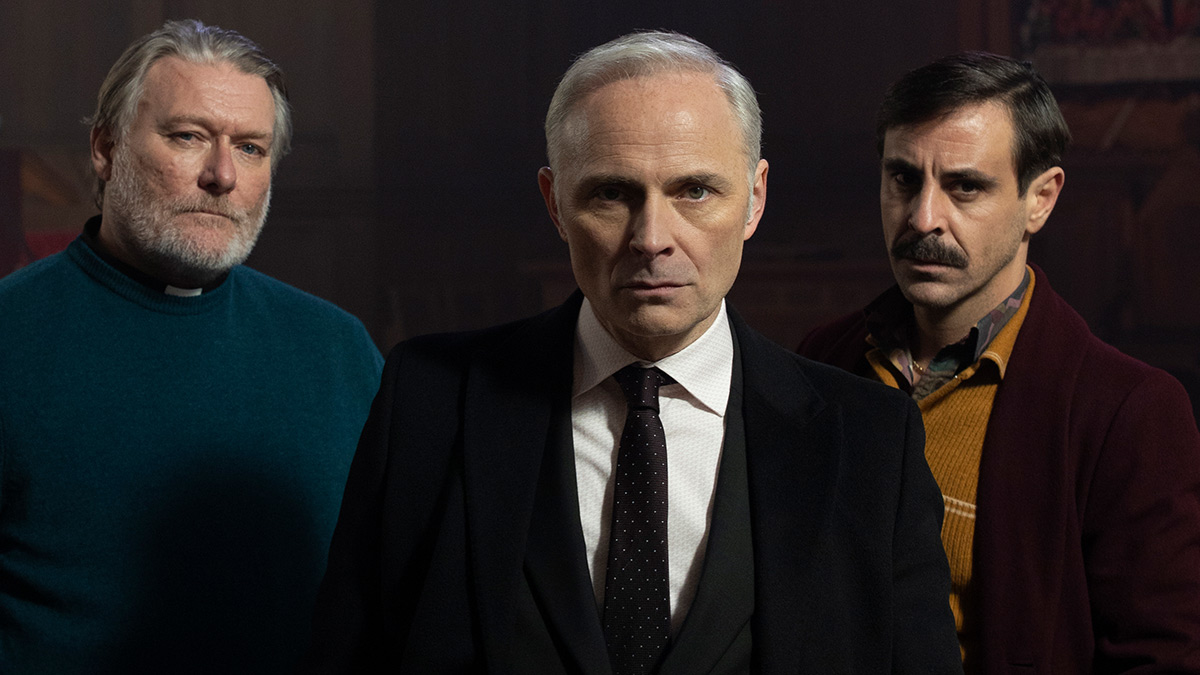 Max (Mark Bonnar, centre) and Kenny (Emun Elliott, right) realise priest Sandy (Ian Pirie, left) is not all he seems

This starts a chain of events with new, interlinked characters, including Erin, her mother Maggie (Phyllis Logan, Downton Abbey), and Yvonne (Rochelle Neil, Das Boot), a love interest for private investigator Kenny (Emun Elliott, The Paradise). Max enlisted Kenny in series 1 to look into Walter's death, because he believed his hard drinking and haphazard approach would lead the investigation astray (and away from him and Jake). But Kenny's sober now – and Max needs his help for real this time.
Perhaps Revenge would be a more apt title for this series, as Max is released from prison and is out for blood. He wants to make up for lost time – and not always in entirely legal ways. Bonnar told us he needed no persuading to come back for series 2: "The prospect of playing Max for the rest of my life probably would appeal. I was champing at the bit for Neil to write another one."
While interviewing Guilt's cast, they promised huge reveals, more bent coppers than even Ted Hastings could deal with and whole new story arcs you'll need to work hard to keep up with. Here's what we found out…
Max is a changed man in series 2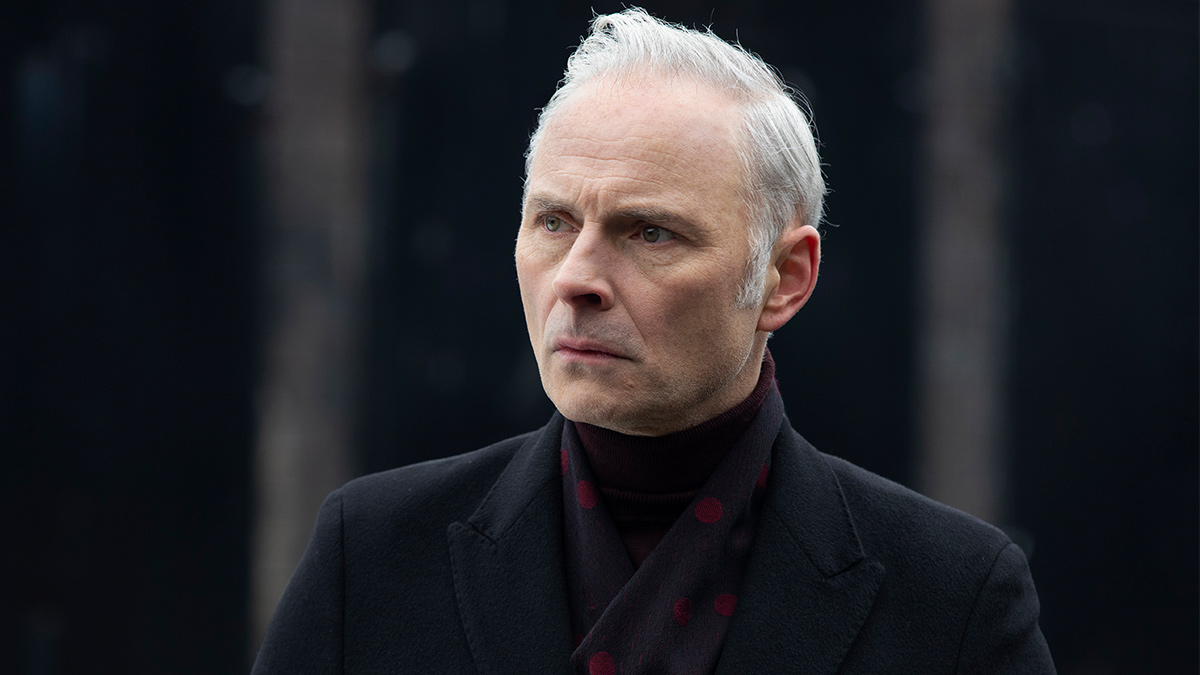 Mark Bonnar wants the audience to decide "what those wee facial expressions might or might not mean" as he plays Max with a subtle smirk or eyebrow raise

Mark Bonnar: He spent two years inside, which has given him a new impetus. In the first series, he had it all. In this series, he has absolutely nothing. We see him at his most vulnerable and naked. He's back to survive on his wits in a different way. There's more of an emotional journey for Max.
He's very high energy and fast-thinking. You can put Max into any situation and he'd probably be able to talk his way out of it if he had to. That's a really fascinating quality to have as a human being, and it's a really exciting, immersive thing to be able to play that kind of personality as an actor.
Kenny and Max form an unlikely alliance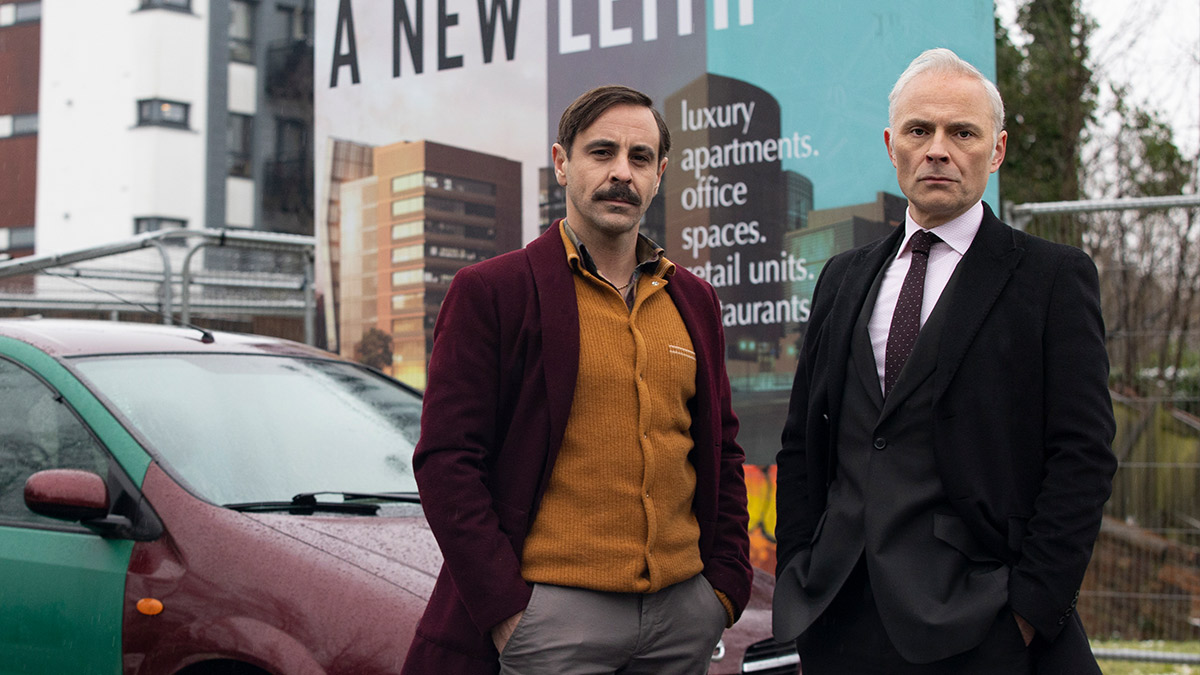 Did Kenny purposefully coordinate his outfit to his car?

MB: [Their dynamic is] very much father and son. Max can't be arsed with Kenny at the outset. He is solely using him to get ahead, so Max puts up with him, but as time goes by, Max begins to respect Kenny and even admire him.
Emun and I have worked together probably five times and we're very close, as are me and Jamie [Sives], on and off set. We're a sort of brotherhood. Emun absolutely cracks me up and what he's done with Kenny this series is remarkable. There's a whole new strand to Kenny's persona in the shape of Yvonne and his relationship with her. It's fantastic to see that blossom.
Jamie Sives returns to play Jake (watch the trailer closely!)
That's about all we can say, and the cast remained pretty tight-lipped too. All Bonnar told us was: "Neil had an idea in mind to further the story of Max and Jake."
Stuart Bowman takes over from Bill Paterson as Roy Lynch in series 2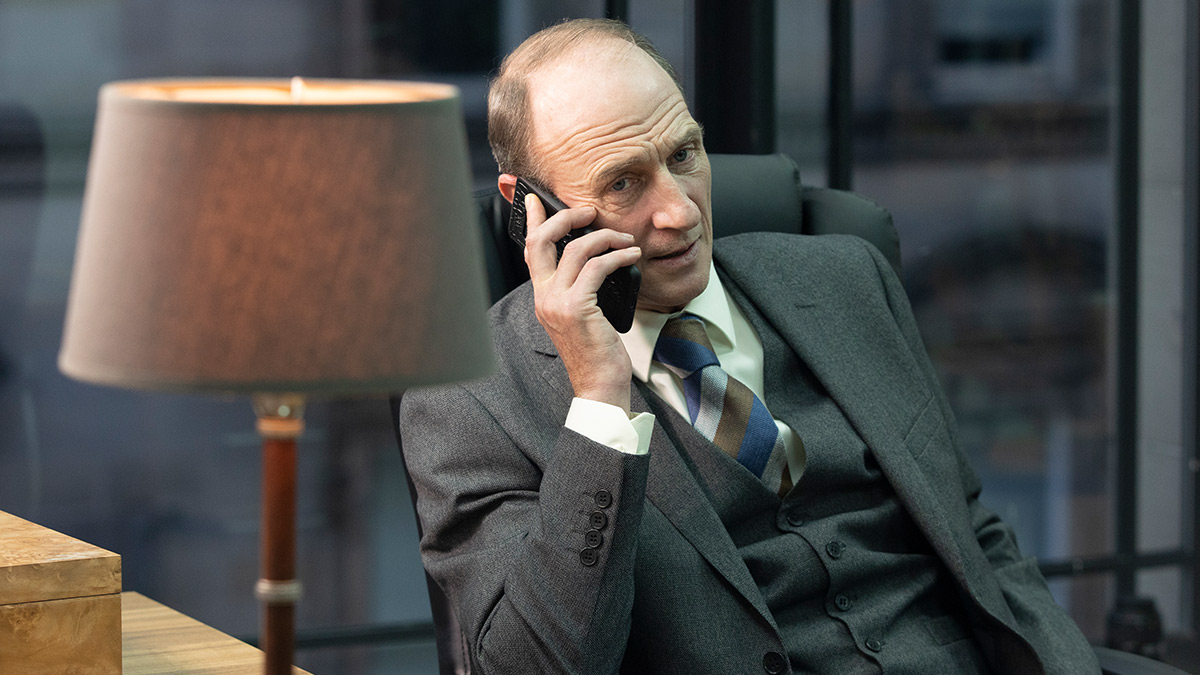 "Do I want to supersize my order? Go on, then…" Roy (Stuart Bowman) makes an important business call

Stuart Bowman: It's odd, I sort of went, "Christ, why is Bill not doing it?" I think it was just COVID-related. I was thrilled to be doing it – and thank you, Bill, for giving me this chance! There was nothing conscious that I was doing to do an impersonation of him or do things that he did, but they may be in there. It was a new script with a new character for me generally.
All of the characters experience guilt in different ways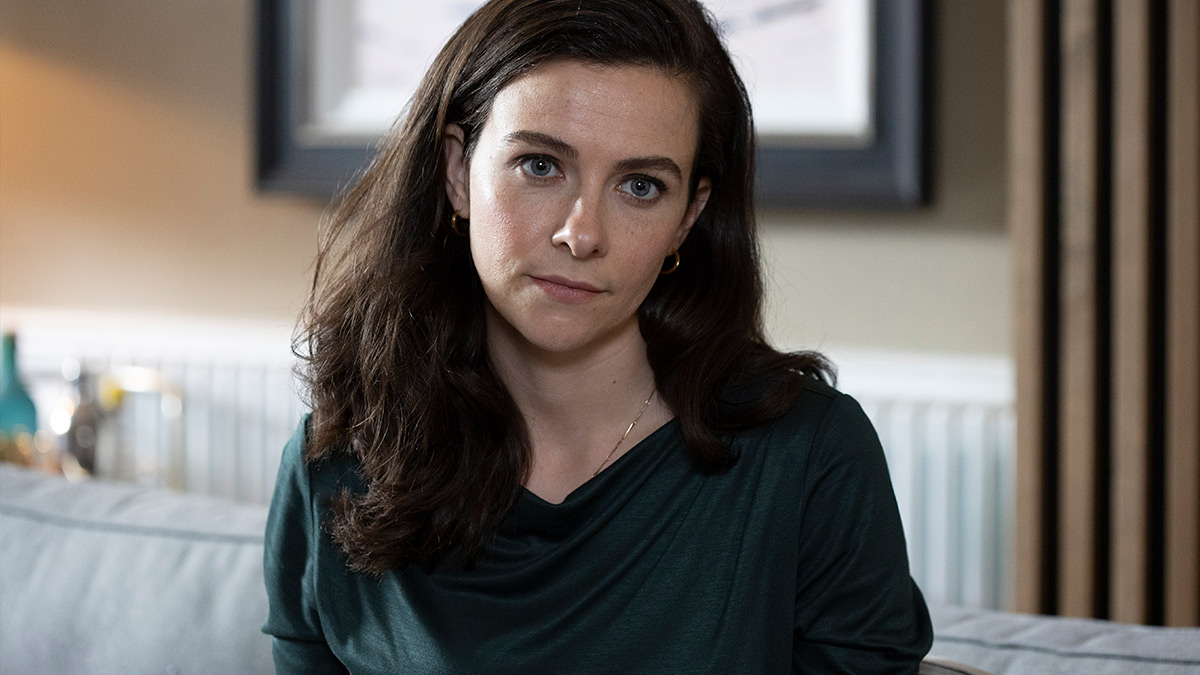 During an online rehearsal, Sara Vickers asked a lot of "forensic" questions about her character Erin

Sara Vickers: A lot of Erin's stuff is based on blame. Sometimes she feels like a victim of things that have happened to her in her past. I don't think she feels guilty about locking her dad out of her life. She thinks that's the right choice. In the very beginning of the series, her hand is forced to reconnect with the slightly shadier side of her family. She's constantly trying to repair the damage that has been done to her mother by her father.
SB: For Roy, the lack of a relationship with his daughter is very high on his guilt radar.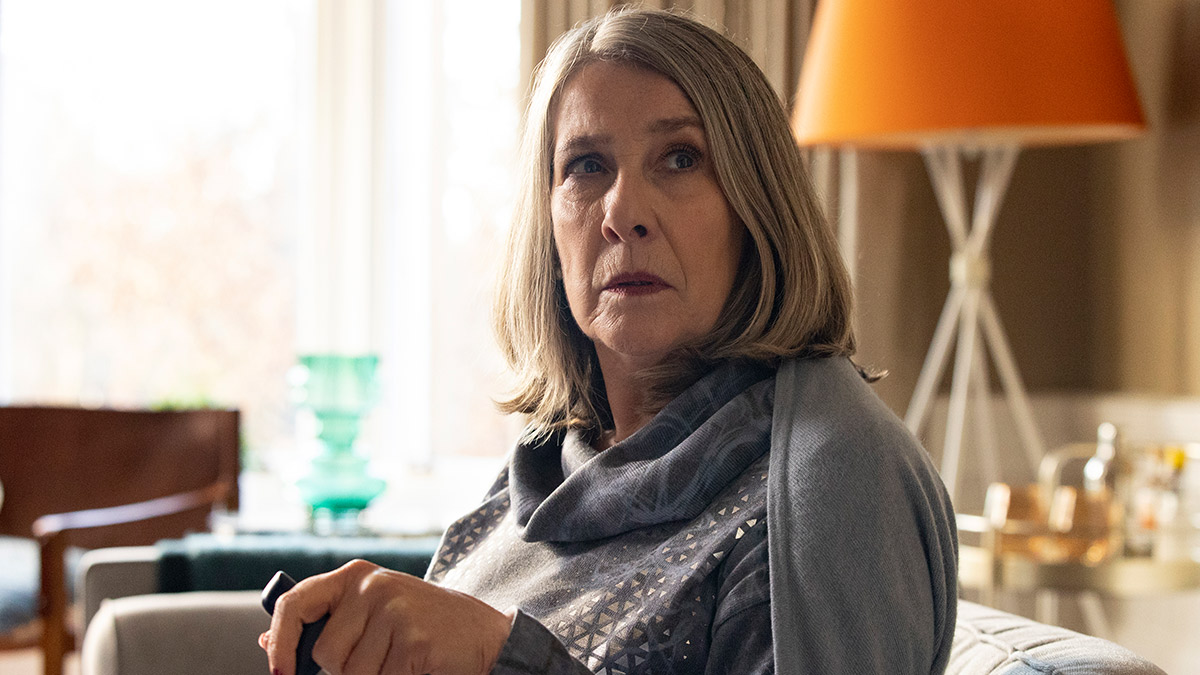 Phyllis Logan was already a fan of the series before joining the cast as Erin's mum Maggie

Phyllis Logan: I'm not sure Maggie has much guilt about things. If she was going to have any guilt at all it would be in connection with her daughter.
MB: If you probe deep enough, you would find guilt there of course, but Max is intensely practical and is able to put things that would otherwise slow the rest of us down to the back of his mind and just look out for number one. He buries things like guilt very deep because they get in the way of other more important tasks.
Guilt has been an immensely successful Scottish production
MB: It surpassed all our expectations. I'm very proud to be a part of it. After the reception of the first series, people were proud that Scotland did produce it. The feedback I got on Twitter was really fantastic, [with people] likening it to Fargo. We showed that we can produce something that is grown-up, thought-provoking, funny, looks spectacular and punches way above its weight.
When is the BBC's Guilt on TV?
Guilt series 2 airs on BBC Scotland HD (CH 108) on Tuesdays at 10pm, with the first episode screening on 12 October, and on BBC Two HD (CH 102) on Thursdays at 9pm, with the first episode screening on 14 October.
All four episodes will be available in Apps & Games > BBC iPlayer from Tuesday 12 October. Series 1 available now.
TV channels: Channels, content and features available depend on your chosen package. Channel line-ups and content are subject to change at any time and to regional variations.
HD: HD TV set, V HD Box, TiVo box, Virgin TV V6 box or Virgin TV 360 box connected with HDMI cables required for HD channels. Number of inclusive HD channels depends on package.
Catch Up TV: Catch Up TV content available for up to 7 days or up to 30 days after broadcast, depending on content.
Interviews: Any opinions expressed in interviews are those of the interview subject and not those of Virgin Media.
Image credits: Guilt © Expectation / Happy Tramp North / Robert Pereira Hind